Practice shows that the best cryptocurrency investments were the ones when people got 10x, 50x and even 100x returns. Although the vast majority of projects do not guarantee such rewards for investors, there are still some gems covered by a pile of stones.
Some people still wonder whether it's worth to buy penny cryptocurrency and if these investments can bring some returns. After combing through a long list of cryptocurrency penny stocks, we have gathered ten most promising coins that can skyrocket in 2018. Let's check them out.
Ravencoin
This penny cryptocurrency was introduced to simplify P2P asset transfer (including different cryptocurrencies between holders) and ensure better privacy, user control, and censorship resistance. What makes its Blockchain technology special is the ability to assess who is the owner of which cryptocurrency.
Ravencoin is a hard fork of Bitcoin but has a faster block reward time. Note that RVN coins can only be mined, so there is no ICO. The current price of the coin is around $0.03, and many Bitcoin investors and Overstock Company have already expressed interest in it.
Dogecoin
Sounds like a joke, but this sub-penny cryptocurrency really exists! The platform behind Dogecoin is designed for open source peer-to-peer digital currency transfer. Although it doesn't seem to offer anything special in terms of technology, this is one of the cheapest penny stock cryptocurrency– it can be bought for as low as $0.003236. Who knows, maybe the hype around it can trigger price growth?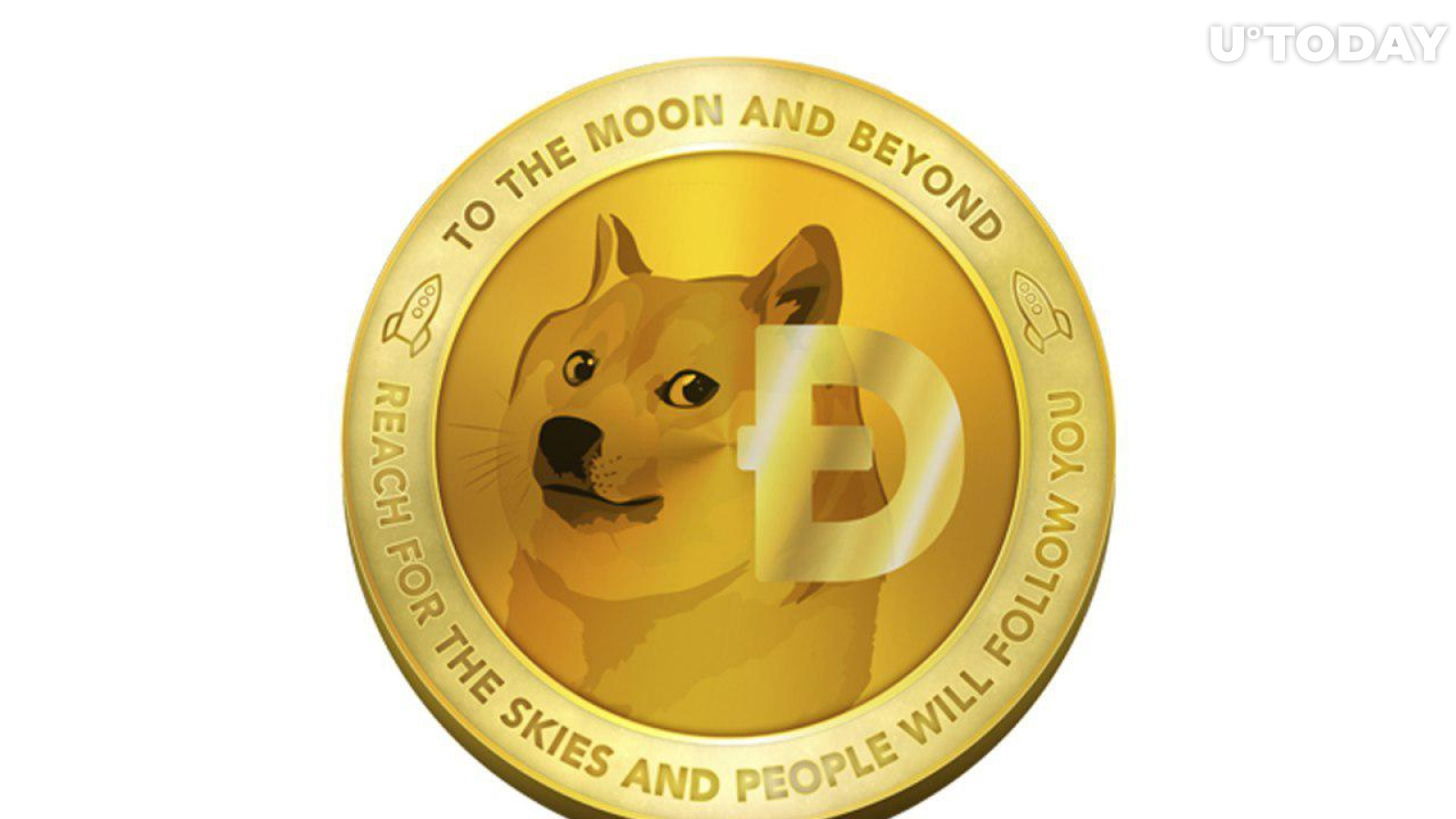 Symbol of Dogecoin
Qlink
This is not just another diamond in our penny cryptocurrency list– Qlink is the first decentralized mobile network that's aimed at P2P transfers. It is created to lower the cost of mobile services that are extremely overrated, according to Qlink team. Besides, Qlink will enable sharing of Wi-Fi network for QLC token rewards. Additionally, the platform will enable decentralized SMS service.
Qlink can be bought at different exchanges and stored in a NEO wallet (neotracker.io will display the coins). Taking into consideration the plans of the Qlink team, QLC promises to become one of the best penny cryptocurrency options.
Designing smart contracts is highly complex and therefore comes with a lot of risks regarding potential bugs and vulnerabilities. The team behind the Blockchain project Quantstamp is trying to make the process of creating and deploying smart contracts a lot safer through its security-audit protocol.
Quantstamp
This is a top penny cryptocurrency in the sphere of security. Quantstamp is a security-audit protocol that detects weaknesses in smart contracts before those are launched. Although it's based on Ethereum, it can also be applied to NEO, Lisk or Waves platform.
As you can guess, QSP token is used as a reward for bug finders. Therefore, if you're tech-savvy enough and specialize on Blockchain and smart contracts, this is your chance. Well, if not, QSP can be bought on different exchanges and stores on your MetaMask wallet.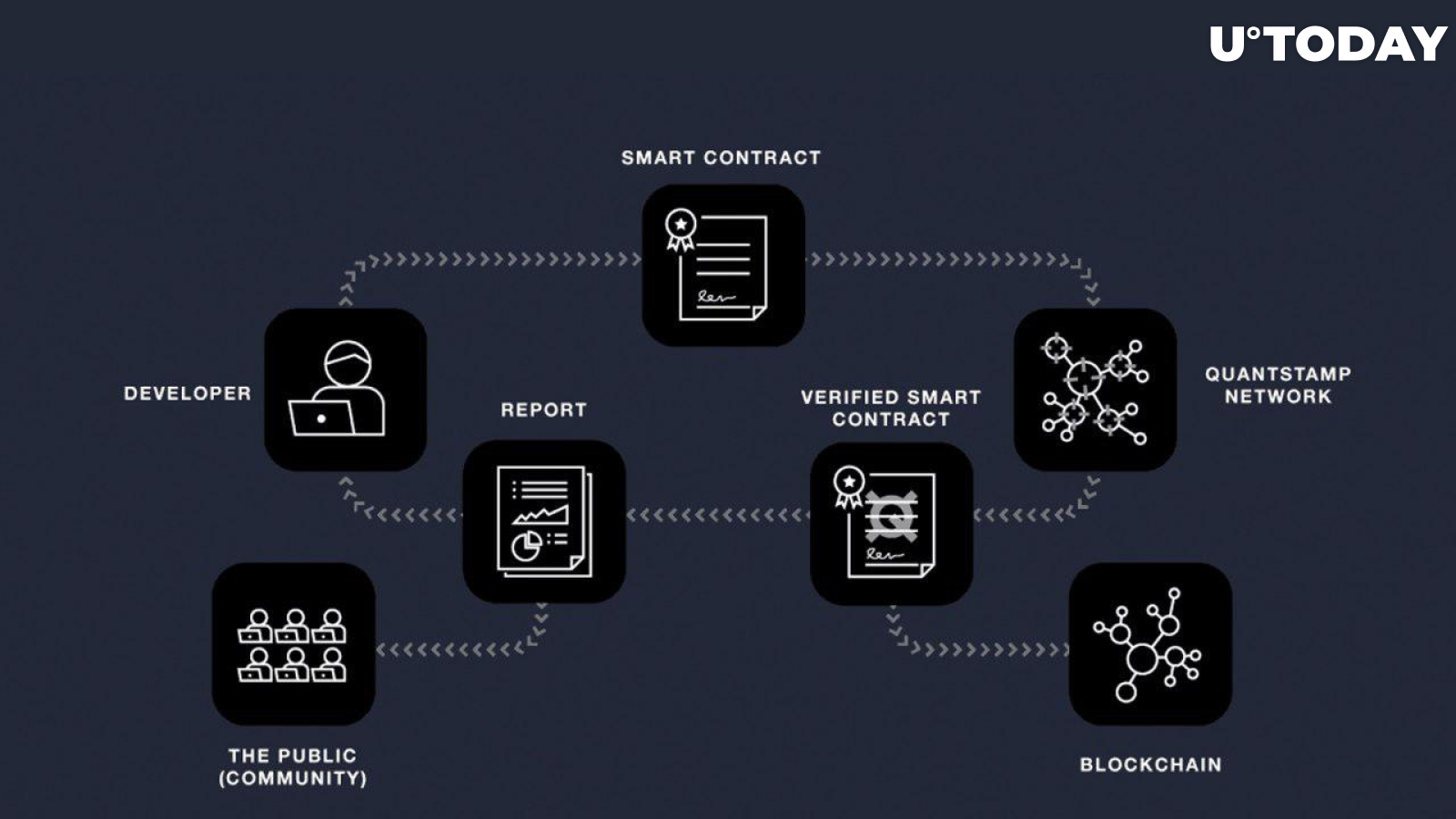 How Quantstamp network works
Tron
This is the token of a Chinese based company Tronix. If you're searching for the best sub-penny cryptocurrency, this one should be definitely considered. Tron, the decentralized trustworthy application, implements smart contracts and can be bought by any Internet user (current price is around $0.0077174). Since it's said to open the gates for the new era of Web 4.0, TRX token has a lot of potential.


Funfair
Where to buy penny cryptocurrency, if you're an online gambling amateur? Pay utmost attention to Funfair project: it offers FUN tokens that are aimed at being used in Blockchain-based online casinos.
It's not a surprise that Internet users welcome Blockchain casinos so much– these projects represent a more transparent and fair approach to gambling, this is why many players switch from traditional platforms to new casinos. Funfair is one of the first platforms jumping in the bandwagon. You can purchase their coins for $0.035058, and either keep it or use for enjoying slots and poker.
Decentraland
If you are interested in platforms contributing to more efficient and fair content management, we recommend Decentraland. It is among the best penny cryptocurrency to invest 2018 because this Ethereum Blockchain-based virtual reality platform renders a lot of advantages. It allows users to create, publish and monetize their content and apps. Now, it can be purchased for $0.087330 only.
Bytecoin
This is one of the best cryptocurrency under a penny: you can buy it for $0.003301! Bytecoin was created to serve as a private untraceable cryptocurrency (in fact, this is the first coin of its kind).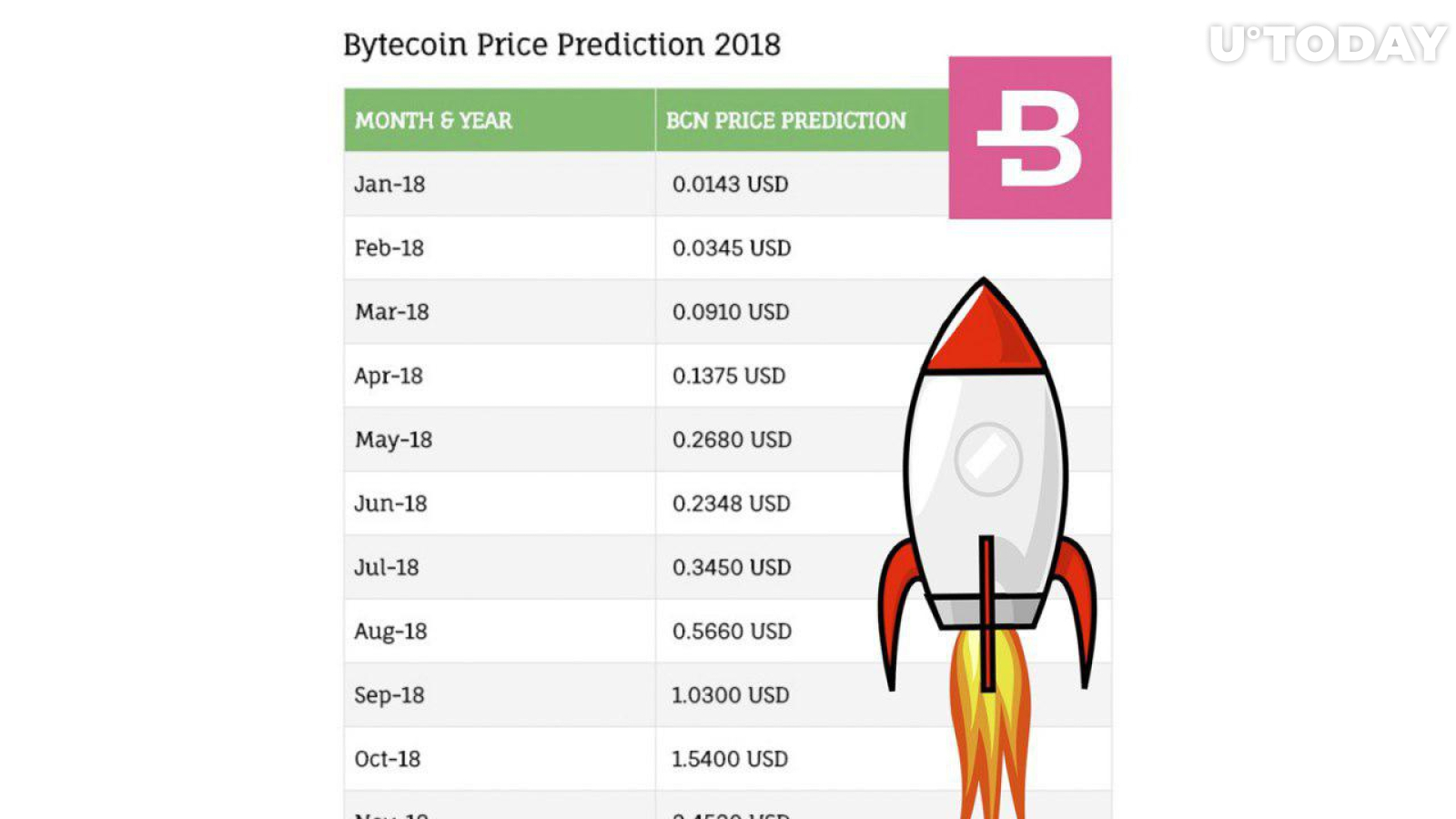 Bytecoin price prediction
Polymath
Some traders and investors call Polymath the best penny cryptocurrency 2018 due to the fact that the platform underlying it helps ICO founders to overcome restrictions and comply with regulations. How? It combines traditional methods for raising capital with cryptocurrencies and even offers the new term- STO, an acronym for Security Token Offerings. With the help of Polymath, companies can easily deal with technical and legal issues when issuing their own tokens for raising capital.
Cardano
We also highly recommend you to your penny cryptocurrency stocks with Cardano. It is a Decentralized public Blockchain with an open source. Cardano coin is one of the top 10 currencies with a market cap of $3,043,063,285– it is very promising, and yet cheap (you can buy it for 11 cents only).


What else to invest in?
Other great offers on the market include:
OriginTrail,
Stellar Lumens,
Status Network Token,
Kin,
ODEM,
ThetaToken,
TenX.
What NOT to invest in?
Here you can see the biggest losers among cheap currencies:
| | | |
| --- | --- | --- |
| Coin | Current Price | Loss |
| Crave | $0.604 | -91,3% |
| Safe Trade Coin | $0.0028 | -86.9% |
| Magnet | $0.64 | -52.8% |
| Vezt | $0.355 | -52.5% |
| Flash | $0.04 | -52.4% |
| Dovu | $0.29 | -50.9% |
Although sub-penny and penny cryptocurrencies may seem to be very tempting, you should always keep in mind that it's not all gold that glitters. Some projects cut a sorry figure, so you should be able to distinguish between promising and worthless offers.