Error message
Deprecated function: str_replace(): Passing null to parameter #3 ($subject) of type array|string is deprecated in Drupal\cryptocompare\TwigExtension\RemoveSpace->checktitle() (line 1639 of modules/custom/cryptocompare/src/TwigExtension/RemoveSpace.php).

Drupal\cryptocompare\TwigExtension\RemoveSpace->checktitle(NULL) (Line: 115)
__TwigTemplate_b4a1b08f098b63e0d3a91c7727a737d7->doDisplay(Array, Array) (Line: 405)
Twig\Template->displayWithErrorHandling(Array, Array) (Line: 378)
Twig\Template->display(Array) (Line: 390)
Twig\Template->render(Array) (Line: 55)
twig_render_template('themes/cryptod/templates/views-view--taxonomy-term.html.twig', Array) (Line: 384)
Drupal\Core\Theme\ThemeManager->render('views_view__taxonomy_term', Array) (Line: 433)
Drupal\Core\Render\Renderer->doRender(Array) (Line: 446)
Drupal\Core\Render\Renderer->doRender(Array, ) (Line: 204)
Drupal\Core\Render\Renderer->render(Array, ) (Line: 242)
Drupal\Core\Render\MainContent\HtmlRenderer->Drupal\Core\Render\MainContent\{closure}() (Line: 580)
Drupal\Core\Render\Renderer->executeInRenderContext(Object, Object) (Line: 243)
Drupal\Core\Render\MainContent\HtmlRenderer->prepare(Array, Object, Object) (Line: 132)
Drupal\Core\Render\MainContent\HtmlRenderer->renderResponse(Array, Object, Object) (Line: 90)
Drupal\Core\EventSubscriber\MainContentViewSubscriber->onViewRenderArray(Object, 'kernel.view', Object)
call_user_func(Array, Object, 'kernel.view', Object) (Line: 142)
Drupal\Component\EventDispatcher\ContainerAwareEventDispatcher->dispatch(Object, 'kernel.view') (Line: 174)
Symfony\Component\HttpKernel\HttpKernel->handleRaw(Object, 1) (Line: 81)
Symfony\Component\HttpKernel\HttpKernel->handle(Object, 1, 1) (Line: 58)
Drupal\Core\StackMiddleware\Session->handle(Object, 1, 1) (Line: 48)
Drupal\Core\StackMiddleware\KernelPreHandle->handle(Object, 1, 1) (Line: 191)
Drupal\page_cache\StackMiddleware\PageCache->fetch(Object, 1, 1) (Line: 128)
Drupal\page_cache\StackMiddleware\PageCache->lookup(Object, 1, 1) (Line: 82)
Drupal\page_cache\StackMiddleware\PageCache->handle(Object, 1, 1) (Line: 48)
Drupal\Core\StackMiddleware\ReverseProxyMiddleware->handle(Object, 1, 1) (Line: 51)
Drupal\Core\StackMiddleware\NegotiationMiddleware->handle(Object, 1, 1) (Line: 23)
Stack\StackedHttpKernel->handle(Object, 1, 1) (Line: 718)
Drupal\Core\DrupalKernel->handle(Object) (Line: 18)


Deprecated function: str_replace(): Passing null to parameter #3 ($subject) of type array|string is deprecated in Drupal\cryptocompare\TwigExtension\RemoveSpace->checktitle() (line 1639 of modules/custom/cryptocompare/src/TwigExtension/RemoveSpace.php).

Drupal\cryptocompare\TwigExtension\RemoveSpace->checktitle(NULL) (Line: 122)
__TwigTemplate_b4a1b08f098b63e0d3a91c7727a737d7->doDisplay(Array, Array) (Line: 405)
Twig\Template->displayWithErrorHandling(Array, Array) (Line: 378)
Twig\Template->display(Array) (Line: 390)
Twig\Template->render(Array) (Line: 55)
twig_render_template('themes/cryptod/templates/views-view--taxonomy-term.html.twig', Array) (Line: 384)
Drupal\Core\Theme\ThemeManager->render('views_view__taxonomy_term', Array) (Line: 433)
Drupal\Core\Render\Renderer->doRender(Array) (Line: 446)
Drupal\Core\Render\Renderer->doRender(Array, ) (Line: 204)
Drupal\Core\Render\Renderer->render(Array, ) (Line: 242)
Drupal\Core\Render\MainContent\HtmlRenderer->Drupal\Core\Render\MainContent\{closure}() (Line: 580)
Drupal\Core\Render\Renderer->executeInRenderContext(Object, Object) (Line: 243)
Drupal\Core\Render\MainContent\HtmlRenderer->prepare(Array, Object, Object) (Line: 132)
Drupal\Core\Render\MainContent\HtmlRenderer->renderResponse(Array, Object, Object) (Line: 90)
Drupal\Core\EventSubscriber\MainContentViewSubscriber->onViewRenderArray(Object, 'kernel.view', Object)
call_user_func(Array, Object, 'kernel.view', Object) (Line: 142)
Drupal\Component\EventDispatcher\ContainerAwareEventDispatcher->dispatch(Object, 'kernel.view') (Line: 174)
Symfony\Component\HttpKernel\HttpKernel->handleRaw(Object, 1) (Line: 81)
Symfony\Component\HttpKernel\HttpKernel->handle(Object, 1, 1) (Line: 58)
Drupal\Core\StackMiddleware\Session->handle(Object, 1, 1) (Line: 48)
Drupal\Core\StackMiddleware\KernelPreHandle->handle(Object, 1, 1) (Line: 191)
Drupal\page_cache\StackMiddleware\PageCache->fetch(Object, 1, 1) (Line: 128)
Drupal\page_cache\StackMiddleware\PageCache->lookup(Object, 1, 1) (Line: 82)
Drupal\page_cache\StackMiddleware\PageCache->handle(Object, 1, 1) (Line: 48)
Drupal\Core\StackMiddleware\ReverseProxyMiddleware->handle(Object, 1, 1) (Line: 51)
Drupal\Core\StackMiddleware\NegotiationMiddleware->handle(Object, 1, 1) (Line: 23)
Stack\StackedHttpKernel->handle(Object, 1, 1) (Line: 718)
Drupal\Core\DrupalKernel->handle(Object) (Line: 18)


Deprecated function: str_replace(): Passing null to parameter #3 ($subject) of type array|string is deprecated in Drupal\cryptocompare\TwigExtension\RemoveSpace->checktitle() (line 1639 of modules/custom/cryptocompare/src/TwigExtension/RemoveSpace.php).

Drupal\cryptocompare\TwigExtension\RemoveSpace->checktitle(NULL) (Line: 129)
__TwigTemplate_b4a1b08f098b63e0d3a91c7727a737d7->doDisplay(Array, Array) (Line: 405)
Twig\Template->displayWithErrorHandling(Array, Array) (Line: 378)
Twig\Template->display(Array) (Line: 390)
Twig\Template->render(Array) (Line: 55)
twig_render_template('themes/cryptod/templates/views-view--taxonomy-term.html.twig', Array) (Line: 384)
Drupal\Core\Theme\ThemeManager->render('views_view__taxonomy_term', Array) (Line: 433)
Drupal\Core\Render\Renderer->doRender(Array) (Line: 446)
Drupal\Core\Render\Renderer->doRender(Array, ) (Line: 204)
Drupal\Core\Render\Renderer->render(Array, ) (Line: 242)
Drupal\Core\Render\MainContent\HtmlRenderer->Drupal\Core\Render\MainContent\{closure}() (Line: 580)
Drupal\Core\Render\Renderer->executeInRenderContext(Object, Object) (Line: 243)
Drupal\Core\Render\MainContent\HtmlRenderer->prepare(Array, Object, Object) (Line: 132)
Drupal\Core\Render\MainContent\HtmlRenderer->renderResponse(Array, Object, Object) (Line: 90)
Drupal\Core\EventSubscriber\MainContentViewSubscriber->onViewRenderArray(Object, 'kernel.view', Object)
call_user_func(Array, Object, 'kernel.view', Object) (Line: 142)
Drupal\Component\EventDispatcher\ContainerAwareEventDispatcher->dispatch(Object, 'kernel.view') (Line: 174)
Symfony\Component\HttpKernel\HttpKernel->handleRaw(Object, 1) (Line: 81)
Symfony\Component\HttpKernel\HttpKernel->handle(Object, 1, 1) (Line: 58)
Drupal\Core\StackMiddleware\Session->handle(Object, 1, 1) (Line: 48)
Drupal\Core\StackMiddleware\KernelPreHandle->handle(Object, 1, 1) (Line: 191)
Drupal\page_cache\StackMiddleware\PageCache->fetch(Object, 1, 1) (Line: 128)
Drupal\page_cache\StackMiddleware\PageCache->lookup(Object, 1, 1) (Line: 82)
Drupal\page_cache\StackMiddleware\PageCache->handle(Object, 1, 1) (Line: 48)
Drupal\Core\StackMiddleware\ReverseProxyMiddleware->handle(Object, 1, 1) (Line: 51)
Drupal\Core\StackMiddleware\NegotiationMiddleware->handle(Object, 1, 1) (Line: 23)
Stack\StackedHttpKernel->handle(Object, 1, 1) (Line: 718)
Drupal\Core\DrupalKernel->handle(Object) (Line: 18)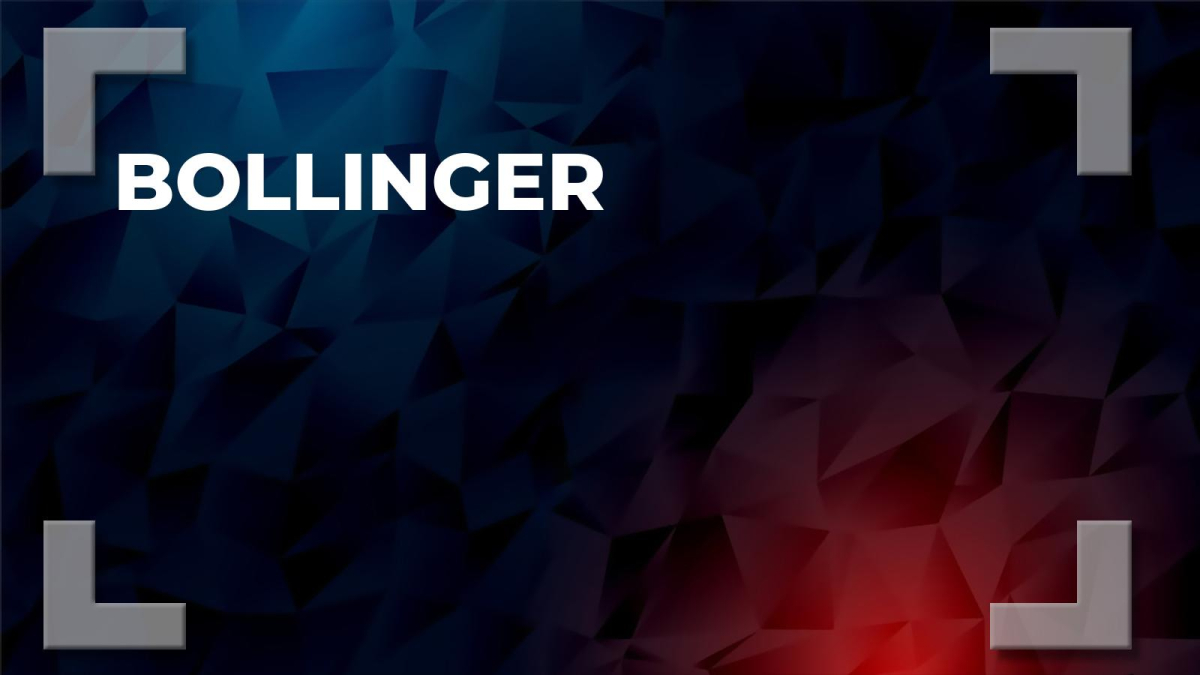 John Bollinger
John Bollinger is the creator of the Bollinger Bands (BBs) indicator who is considered to be a true giant in the trading community.
Bollinger started working on the BBs back in the 1980s. Since he engaged in options trading, it was important for him to gauge the volatility of a certain asset, which prompted him to create a tool that allowed him to do just that. The BBs clearly show whether the market is overbought or oversold.
Bollinger was one of the pioneers in the realm of computerized technical analysis. He also was among the first traders who adopted the internet back in the 1990s. He was part of what is believed to be the first website for technical analysis (equitytrader.com).
It doesn't come as a surprise that Bollinger also took a great interest in Bitcoin, the very first cryptocurrency. At first, Bollinger didn't want to get involved when his friends started mining Bitcoin, but he later recognized BTC as an ideal vehicle for trading.
His technical analysis of the top cryptocurrency tends to be very accurate, which is why his Twitter is closely watched by cryptocurrency traders.