The times when Bitcoin could be mined with a smartphone or a simple Windows 7 PC are long gone: today, the computations are so complicated you need a juggernaut machine to earn the coins. Even if you join mining pools, obtaining Bitcoins will still be challenging. In most cases, miners have to deal with heat, incredibly high electricity bills, maintenance problems, and lack of space. The sad truth is that they can hardly earn a Satoshi, and all investments go in vain. What to do? That's where cloud mining rolls in. This is a great alternative to the mining elbow grease that can still be profitable. Let's find out whether cloud mining worth it.
What is cloud mining?
If you already know what mining is, cloud mining is not rocket science. The only difference between traditional and cloud mining is the fact that in the second case you lease mining facilities from providers. Instead of buying and installing mining rigs, paying for tremendous electricity bills and trying to find ways to cool your room down, you just trust it all to the service provider. Rent a server, and the rest will be done for you.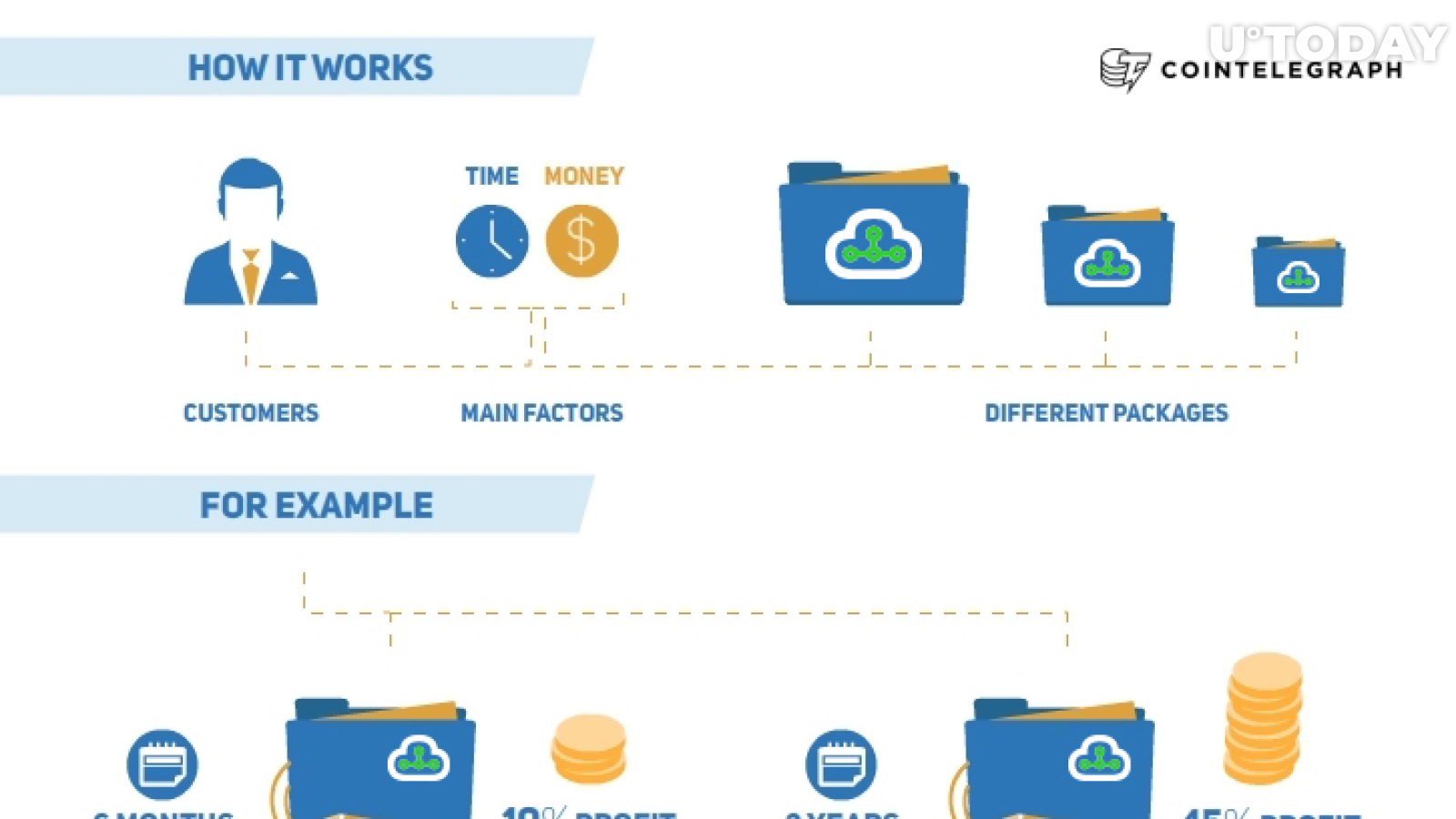 Should I try cloud mining?
Cloud mining would be suitable for:
Beginners who don't know how to build and maintain a mining rig.

Those with energy a bit on the tight side (when it's not supplied 24/7 or is too expensive).

A user who doesn't want to deal with mining rigs or mining solo.

Miners who want to make the minimal investment and are ready to wait 6-24 months to get a normal reward.
How does it work?
Let's put it simply. First, you order a mining package that suits your needs and budget best. The offers differ by:
Price.

Duration of contract.

Hashrate (that's the most critical points).

Fee percent.
As soon as you pay for the service, you get access to the server and may check how it mines Bitcoin. Aside from the package cost, you also have to pay a certain fee of what you've earned. The Bitcoins you get will be sent to your wallet.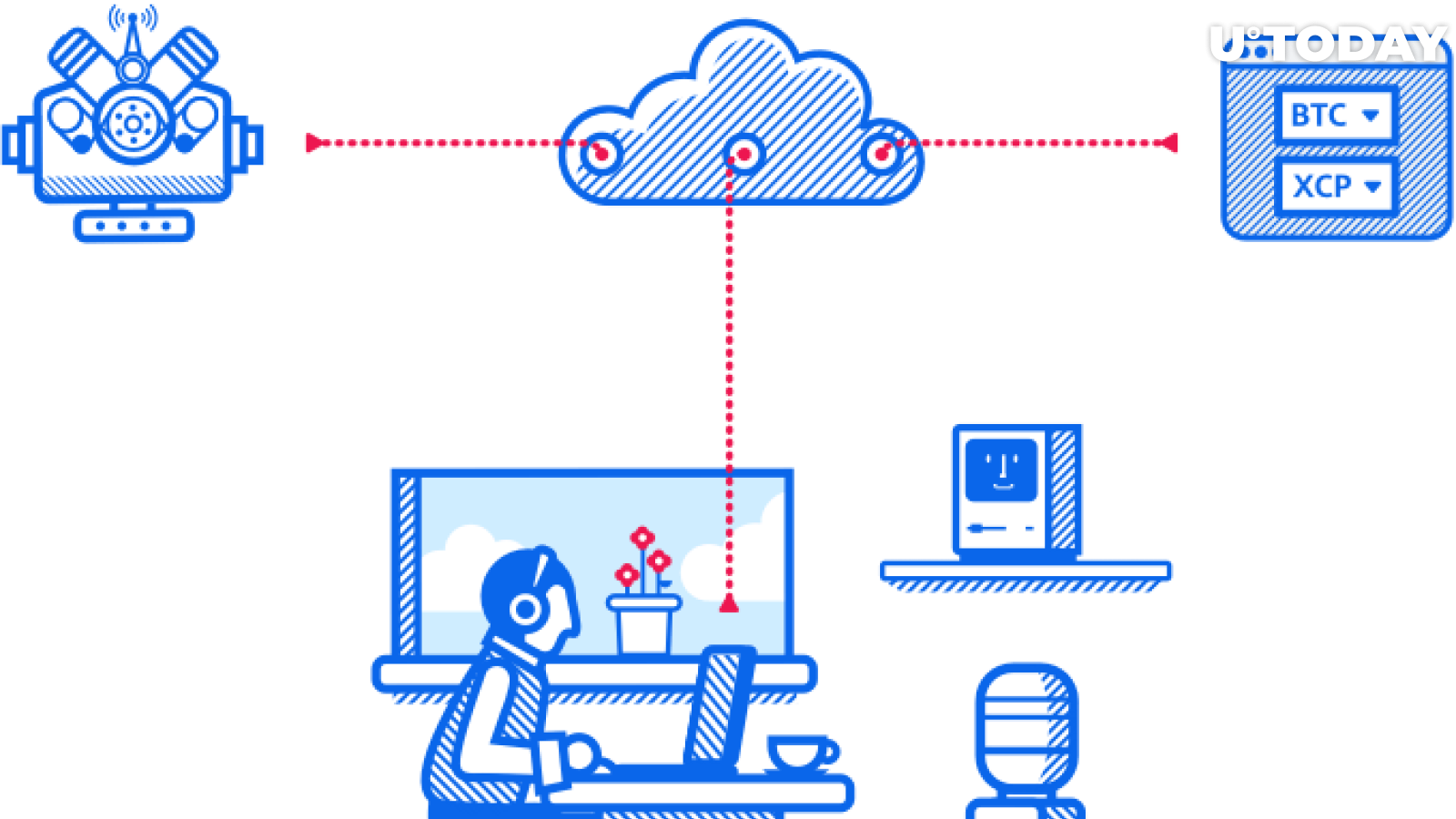 Is it worth it to mine Bitcoin?
The task seems to be simple, but is cloud mining profitable? Not always. Some people manage to get moderate earnings, while others spend money in vain. It depends on the funds you invest and the money you earn in the final result.
How to calculate the profit you may get?
First, look at the Maintenance and Electricity Fees (MEF) for every GH/s.
Secondly, check the hashrate. In order to earn Bitcoins, you need a hashrate of at least 50 GH/s.
Say, you pay $0.0045 per GH/s and mine at 10GH/s rate.
$0.0045 x 10 GH/s = $4.5 per day
The higher hashrate you use, the higher your chance to make Bitcoin cloud mining profitable. If you order the cheapest plan ($22 and 20 GH/s), most likely, you'll stay with nothing after paying all the fees. Considering the fact that your maintenance fees are counted in $, and BTC price is getting higher, we can say that Bitcoin cloud mining worth it when you invest at least $1,000-$1,500.
Here are the examples of average plans and prices: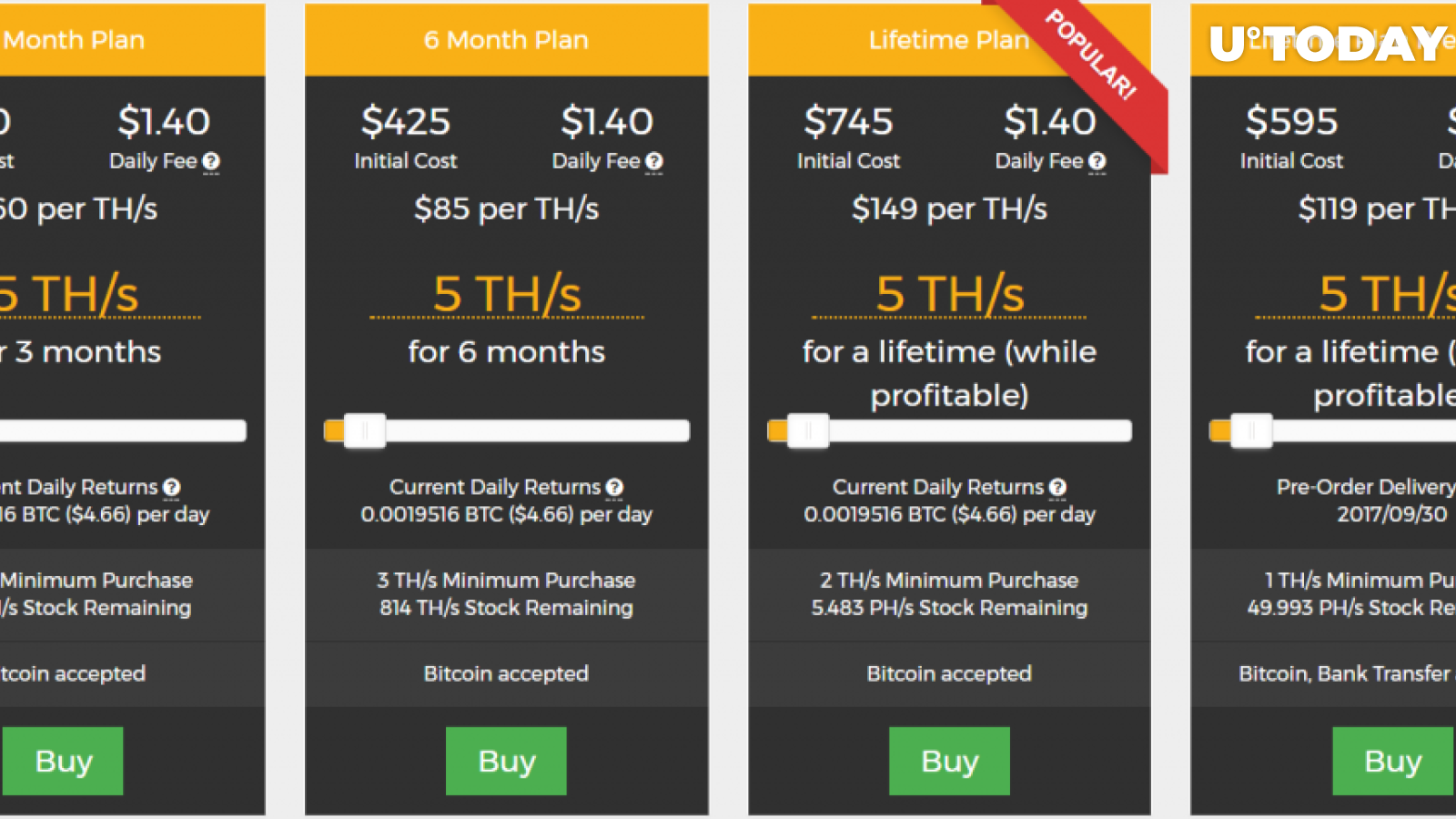 Beware of cheats
Unfortunately, not all cloud mining providers are equally fair. Here and there, you can see the reports of users who claim some websites don't pay them rewards, while other websites simply disappear after taking users' money. Decent websites usually cancel the service as soon as mining ceases being profitable– cheaters will continue pumping out clients' money.
Therefore, you should work with well-established and reliable websites only. Read real user feedbacks, talk to the folks in mining forums and thematic conversations.
This video will help you to select a reliable cloud mining provider:
https://www.youtube.com/watch?v=TSEYbW43QD0
Pro tips for starters
Here are a few things you should take into consideration when choosing a cloud mining provider:
When websites display income statistics, they show reward for $1,000 investment.

The final income will be visible after the maintenance fee, so it won't be shown on the website.

As a rule, all contracts last for one year.

Check out what is the uptime guarantee: there may always be server crashes, network disconnections, etc. But some providers deal with it quickly so that customers don't even notice downtime.
If you want to learn the forecasts about cloud mining BTC profitability and find out what your revenue may be, please, note that forecasts don't consider raising mining difficult. Therefore, be prepared to earn less in long-term than you've planned.
The cost of coins is volatile: you never know how much they will cost tomorrow, in a month or in a year. Therefore, you should invest only the money you can afford to lose.
Comparison of cloud mining providers
Let's review a few popular cloud mining websites:
Website

Pros

Cons

Custom mining tariffs are available;

Multiple mining farm locations

SHA256 contracts only

Slow and useless customer support

Miningrentals.com

You can rent P2P rigs from users;

Free pool selection

High fees

Great side projects;

Instant payouts

High maintenance cost;

Lack of useful features

Profitable referral program;

Low Fees

Lack of info about the company;

You cannot select mining pools

Great coin selection;

Transparent pricing

Withdrawal from 0.01 coins is available
Bottom line
So, is cloud mining worth it? When it comes to Bitcoin, some evidence conflicts with the assumption that it is. Minor investments like $20-$50 a year will hardly bring you any profit. However, if you order a $1,000-$1,500 plan, your chances to earn will be way higher.
Except for the case when you have bags of cash to spare on energy bills, Bitcoin cloud mining is a sensible solution. It gives you the opportunity to double or triple your investments in a year or two. Therefore, such investment is justified. Although we don't know what will happen next, Bitcoin is promised to raise in price by 100-200 percent in the nearest future, so your cloud mining investments can be easily multiplied.