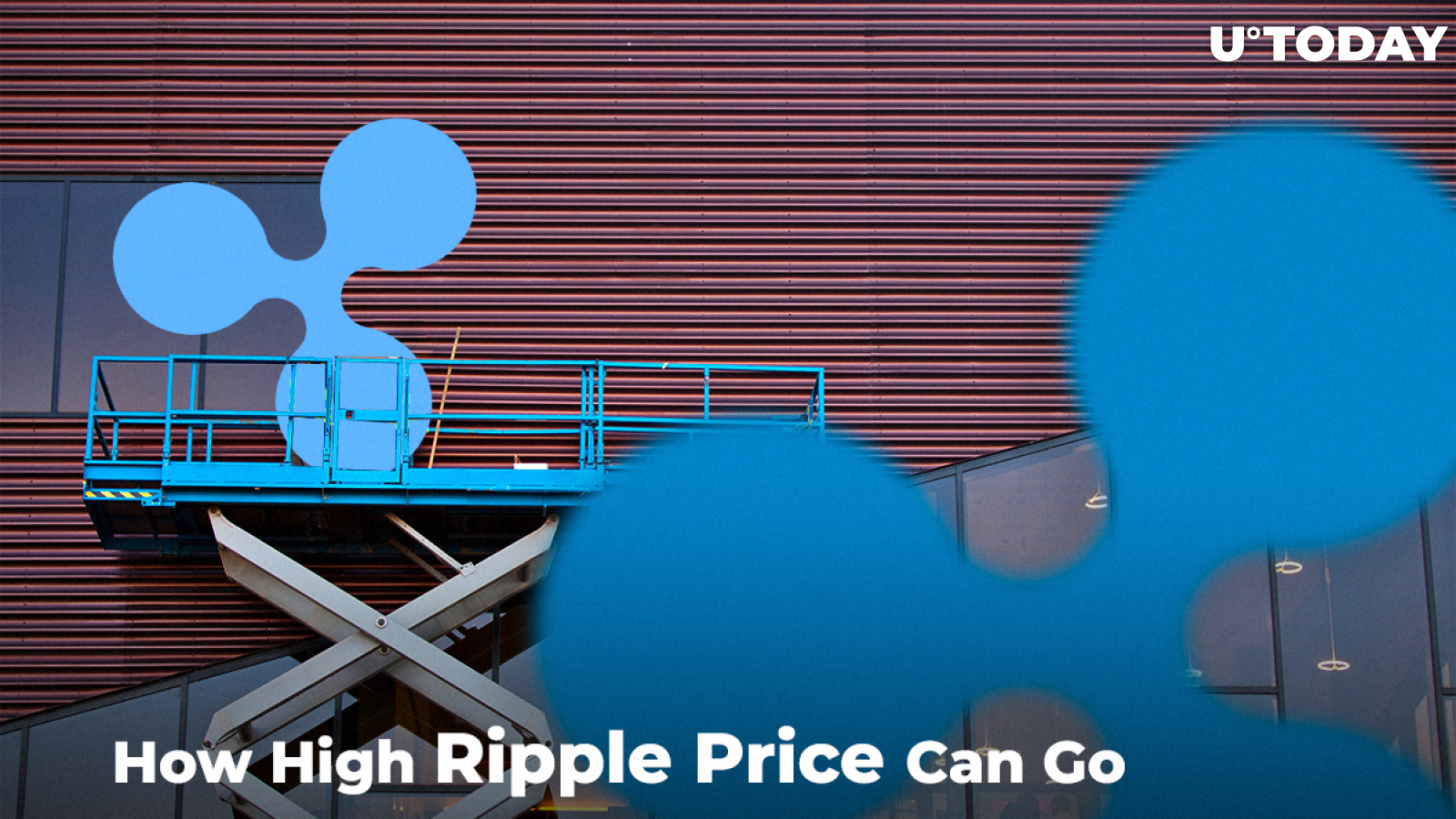 Cover image via www.123rf.com
Ripple appeared on the horizon in 2012 with an intention to transform the financial system with its decentralized payment solution. Ripple's token XRP is serving as a lingua franca of cross-border transactions, making them faster and cheaper.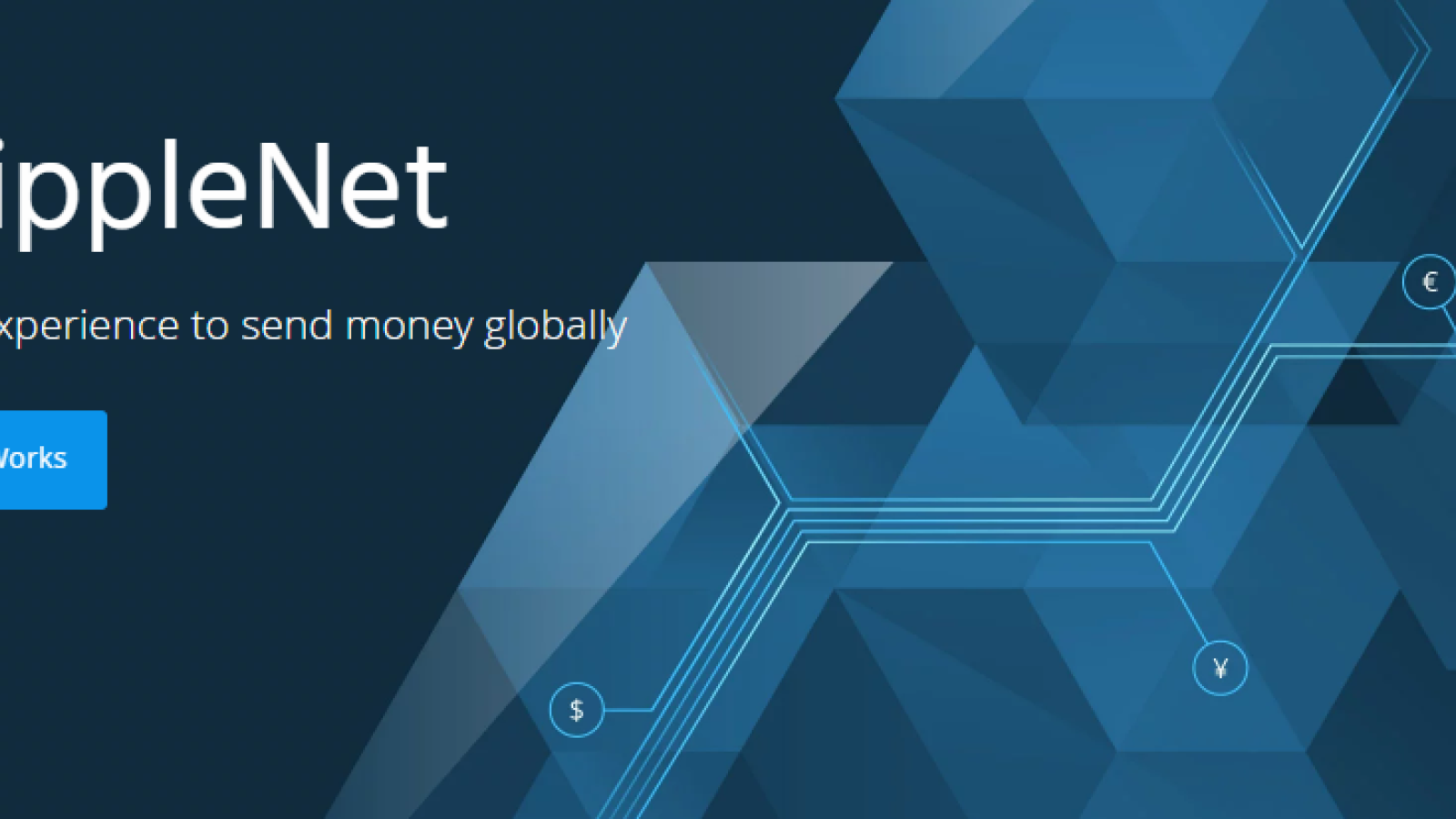 The sudden rise of Ripple provoked a stir in the payment industry, and it poses a major threat to SWIFT, a 45-year-old interbank messaging system that is responsible for almost half of international payments as of 2018.
What is happening to XRP?
As of Oct. 11, XRP price plunged by almost 13 percent in merely one day, currently hovering above $0.40. While this drop is quite predictable due to Bitcoin's recent nosedive (the king of crypto has recently dipped by five percent after a long period of unprecedented stability), XRP definitely had a wild ride during the last month. The currency had a massive rally on Sept. 23, reaching its recent high of $0.69.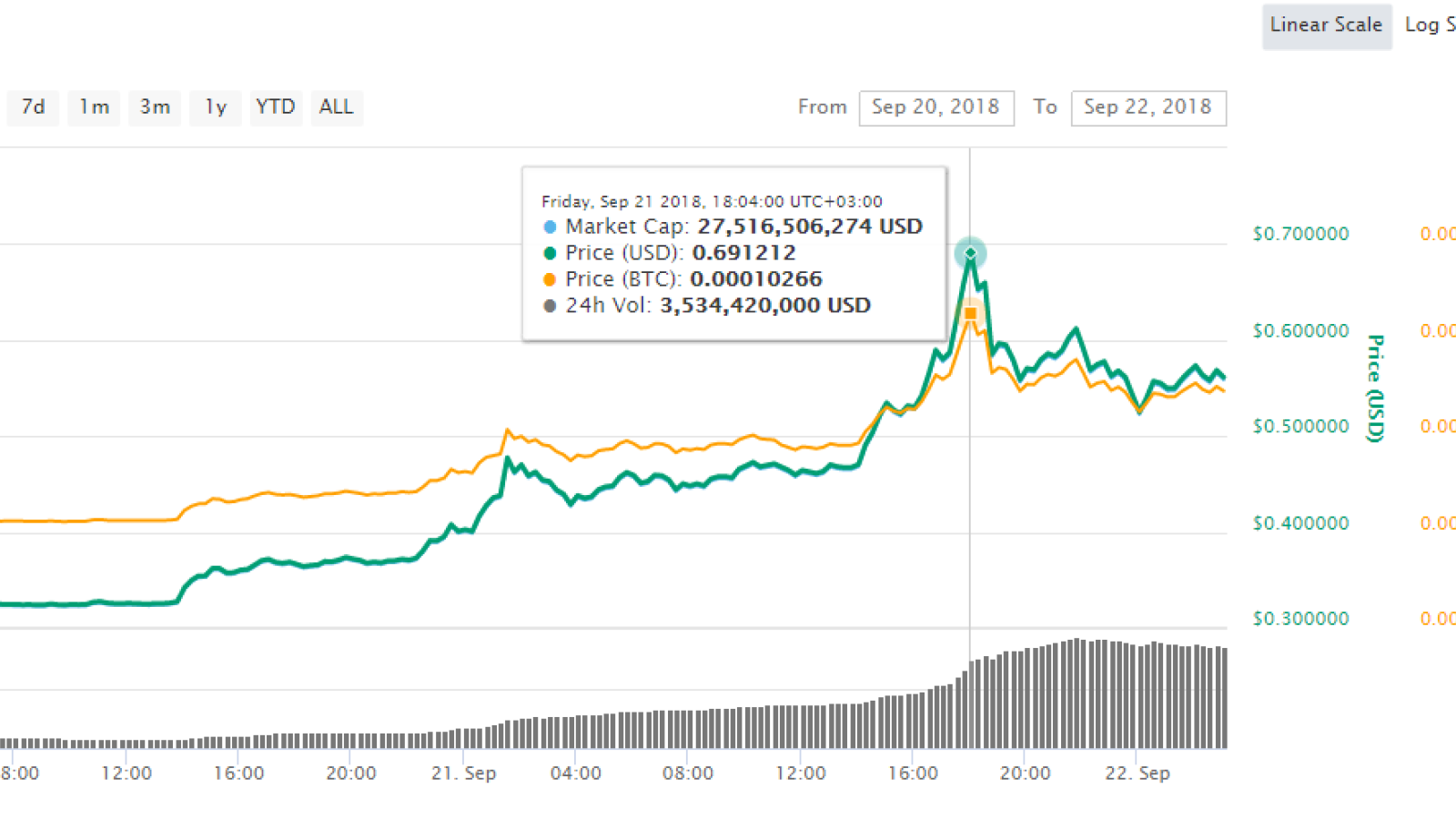 Ex-Wall Streeter Mike Novogratz, when asked to share his take on recent Ripple's surge, claims that he simply doesn't get it.
When something jumps 3x, I don't understand. You know, it's a short squeeze, to a degree Mike Novogratz
In just three days, after briefly dethroning Ethereum on CoinMarketCap, XRP lost 30 percent of its price, which subsequently wiped off $9 bln of its market capitalization. XRP's current market cap is sitting at $16.3 bln.
Hyping up xRapid release
Ripple's xCurrent has been already adopted by more than 120 banking institutions around the globe. Earlier this September, the US banking giant PNC also jumped on board, starting to accept cross-border transactions with xCurrent. Hence, Ripple expects that its new product, xRapid, will replicate the success of its predecessor.
| | |
| --- | --- |
| Ripple's product | Function |
| xRapid | Replaces SWIFT's archaic messaging system |
| xCurrent | Uses XRP as a bridge asset for cross-border settles (works with xCurrent) |
| xVia | Designed for corporates and payment providers, allows to send funds to multiple networks |
xRapid would allow banks to process international payments almost instantaneously by bridging different fiat currencies with XRP. After the initial currency is converted into XRP tokens, this sum of money will be converted back into the domestic currency of those who receive the payment.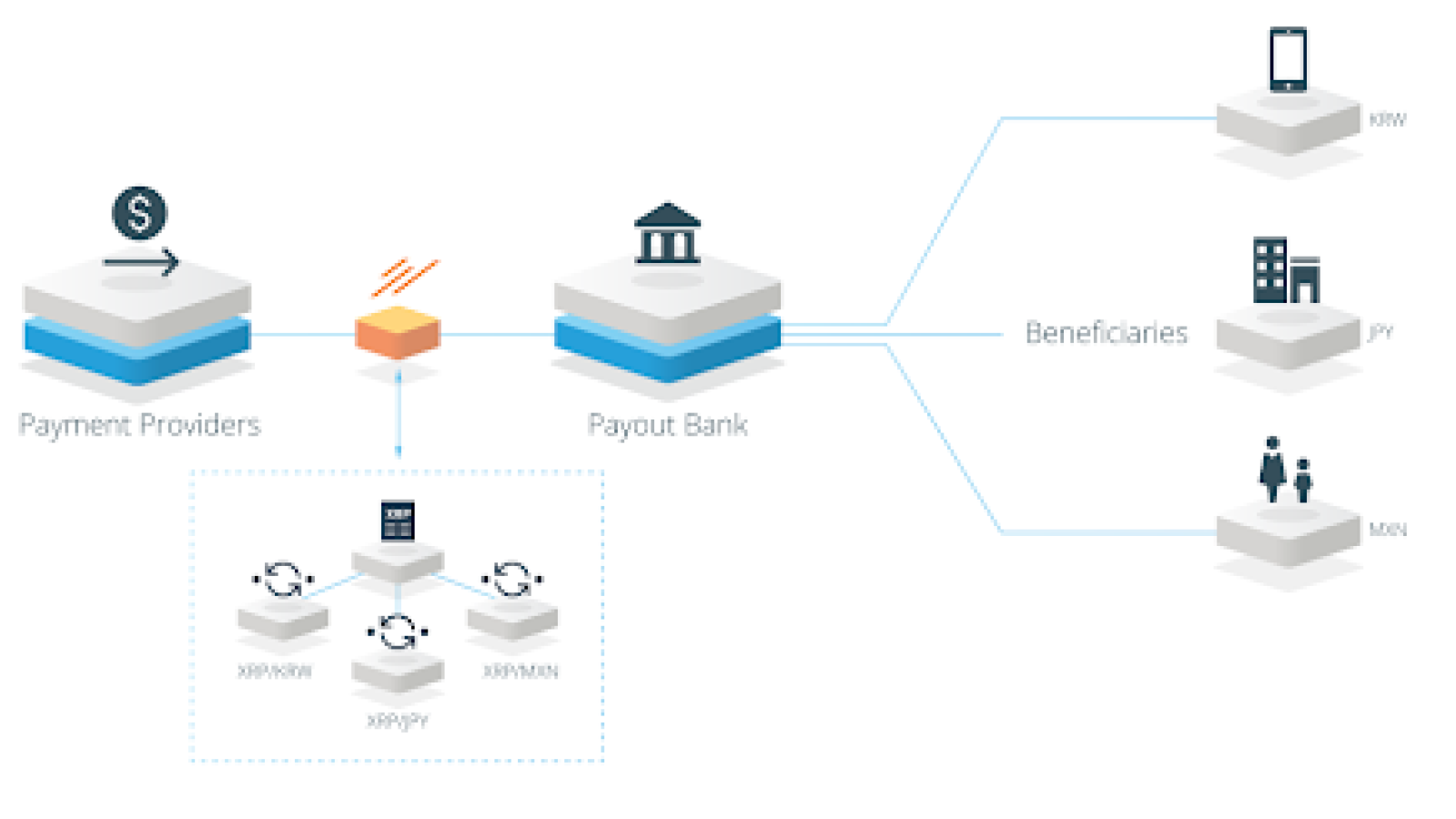 Ripple's Brad Garlinghouse is certain that "dozens" of banks will be already using their xRapid product by the end of 2019.


Why didn't xRapid trigger another bullish momentum?
Despite xRapid officially going live on Oct. 1, XRP price still went downhill. Why did it happen? The thing is, there is still strong speculative pressure surrounding Ripple, and once more clients are on board, it is possible that xRapid will indeed create more demand for XRP and push the token's price higher. Many big-name financial institutions are yet to adopt xRapid.

If you happen to stumble upon Adam Smith's magnum opus "The Wealth of Nations", you already know that the market is driven by supply and demand. However, another takeaway from the book of the legendary Scottish economist is that markets also tend to be irrational. FUD provokes momentary decisions that have an enormous impact on the fledgling cryptocurrency market.STOP_BOT
Bill Clinton was a mistake
On July 31, Ripple officially announced that the former US President Bill Clinton would be the keynote speaker during the aforementioned Swell conference. According to Observer, Ripple shelled out almost $500,000 in order to have such a high-profile speaker.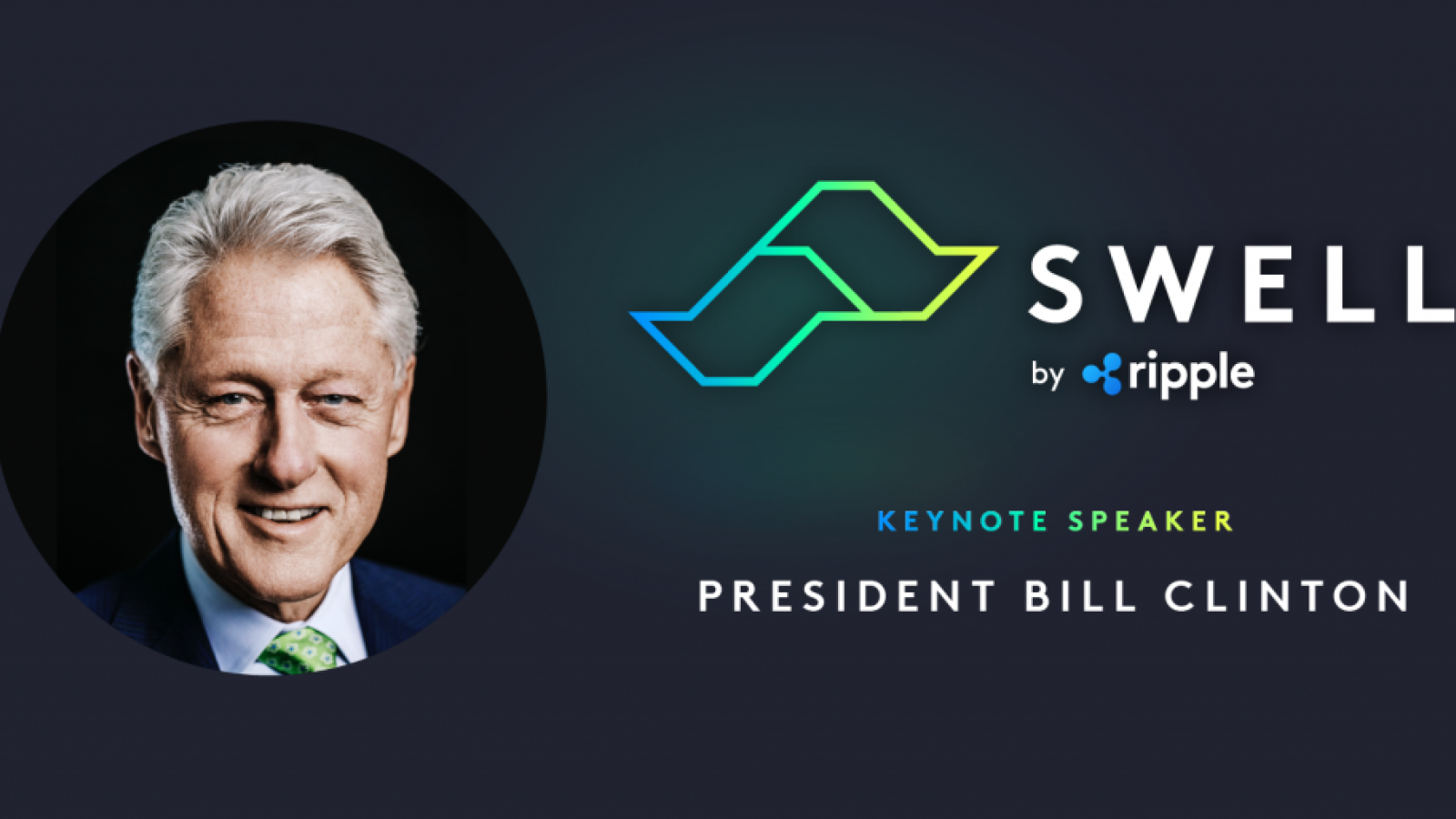 During his presidency, Clinton propelled the growth of the Internet in the 90s during the dot-com bubble. However, the cryptocurrency community clearly wasn't impressed with his highly-anticipated speech. He didn't seem to acknowledge that Ripple could become the future of the financial industry. This was definitely discouraging for investors.
$589 by the end of 2018?
How high can Ripple go? While this prediction might sound outlandish even for permabulls, one cryptic theory claims that Ripple could reach $589 as early as in 2018. The story goes back to a now-defunct Reddit account Bearableguy123 who would post a cryptic picture that allegedly indicated future developments at Ripple on his subreddit. However, many users suggest that the guy was simply an attention-seeking troll, but there are also suggestions that he indeed was a Ripple insider.

But how ridiculous is this Ripple price prediction? Let's do the math. In order to reach this mark, XRP would need to double its value every day. There are 82 days left in 2018, which essentially means that XRP would have to gain $588.60 more by the of the year. Subsequently, its price would need to add $7.17 every single day.
So, where will XRP settle by the end of 2018?
Now, let's take off our tinfoil hats and forget these astronomical figures, focusing on more realistic predictions. Garlinghouse, while expanding the difference between Ripple and XRP in an interview with CNBC, claims that he wouldn't even try to predict how high Ripple will go. Therefore, let's hear what experts have to say.

Nigel Green, CEO of deVere Group, recently voiced his prediction about how high could Ripple get. He believes that XRP could touch $1 by the end of this year. Moreover, he also claims that Ripple could almost double its price in 2019. He also thinks that the world will shift from traditional money in the nearest future, and Ripple will spearhead this process.
XRP is proving to be one of the most useful cryptocurrencies for businesses deVere Group CEO Nigel Green
Forbes has recently gathered numerous industry experts do discuss whether XRP could touch $1 by the end of this year. Some analysts claimed that they were on the same page with Green. Marouane Garcon, managing director of Amulet, is certain that $1 is even a "modest" price point. On the other hand, an eToro analyst Mati Greenspan won't make haste with bullish predictions, claiming that it's a "distinct possibility."

card
Can XRP price plunge to zero?
According to a bombshell report presented by Satis Group, a San Francisco-based research company, XRP's value could dwindle to $0.004 in ten years while Bitcoin could reach $90,000. The centralized nature of Ripple will take its toll on the currency's price, the study states.
A well-known technical trader John Bollinger also shared his bullish Ripple prediction for 2018 back in August:
$XRPUSD is down 90%... time to start looking for signs of capitulation.

— John Bollinger (@bbands) August 10, 2018
While we can't completely disregard these predictions, there are certain factors that point to the fact that Ripple is here to stay (along with its native token):
Ripple is extremely fast. The Bitcoin network, which can only process seven transactions per second (TPS), pales in comparison to Ripple with its whopping 1,500 TPS. This technology could stand in the same rank with VISA.

Banks are embracing it. xRapid, after the success of xCurrent, is already picking up steam with banking institutions. XRP is seen as a much safer bet than other cryptocurrencies.

Investors are yet to find out about XRP. While Bitcoin and Ethereum have been on everyone's lips after the December's boom, Ripple's familiarity is rather low outside of the crypto crowd. Once more traditional institutions start adopting its cutting-edge technology, XRP will get more followers, which will subsequently make its price skyrocket.
The bottom line
The cryptocurrency industry is still immature, and it feels like the market is at an impasse (Ripple alone is down more than 85 percent from its January's ATH). However, Ripple, with its robust technology and a warm welcome from banking institutions, won't perish anytime soon despite its ebbing price. The price of XRP in 2018 will largely depend on what percentage of SWIFT's market share will be captured.