In recent developments, alarming activity has been observed by IntoTheBlock around the on-chain data of the popular cryptocurrency Shiba Inu (SHIB), leading to significant outflows from the wallets of large investors. Previously bullish on the token, it seems they have now switched to bearish sentiment.

Since Monday, a staggering one trillion SHIB have exited the wallets of large investors, overcoming the inflow of 745 billion tokens. Consequently, the netflow of Shiba Inu whales' wallets in the past seven days reached a discouraging -377.35 billion SHIB, marking a significant half a trillion token drop from just the previous day's index value.
Possible reasons
Upon examining the reasons behind this behavior of large SHIB holders, two key considerations come to light: fundamental and technical.
The first one revolves around the adoption of Shiba Inu and projects developed around the token. Among these projects, Shibarium takes center stage. Although the Layer 2 solution is currently functioning in a test network, the people in charge have been tight-lipped, offering little information beyond cryptic messages on Twitter. The uncertainty surrounding the progress of Shibarium's release on the main network may have prompted major holders to reduce their positions in the token.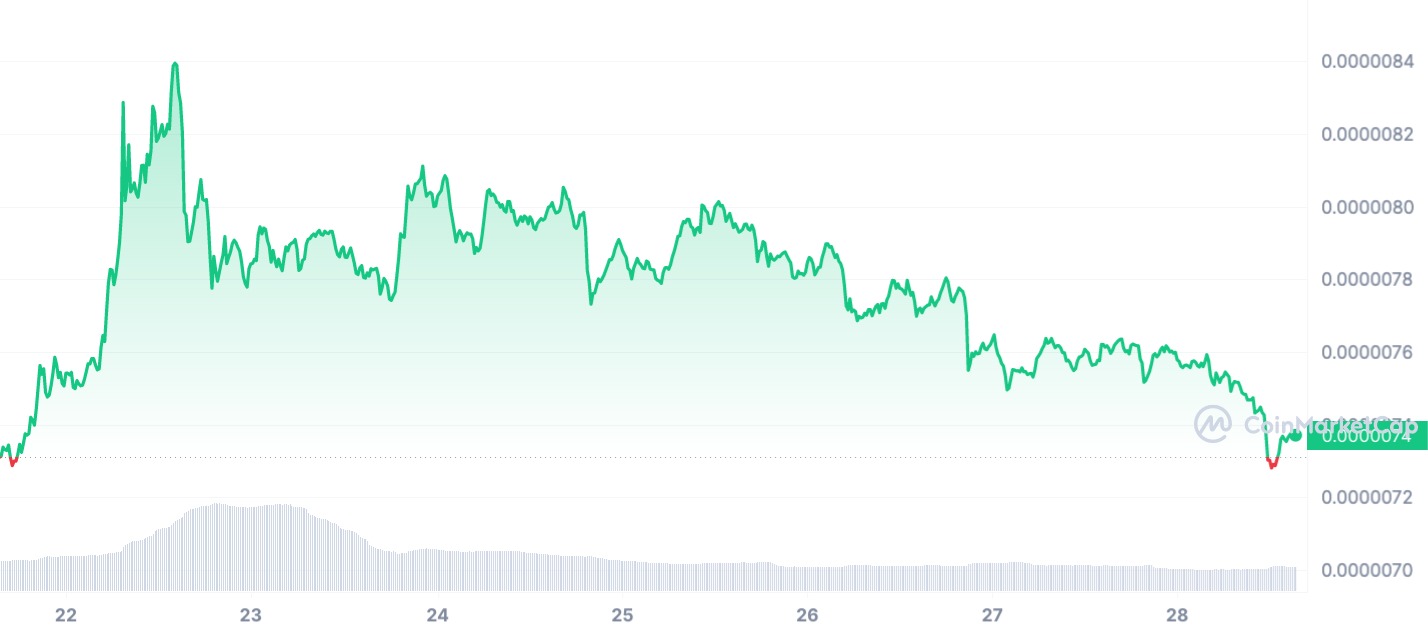 The second factor pertains to the price of the Shiba Inu token, which last week failed to overcome the critical resistance level of $0.0000084 per SHIB. Despite an impressive run, the token experienced a 12% decline since then and is now trading in uncertainty. It is plausible that this ambiguity regarding the token's future price direction deterred significant whales, who operate with substantial sums and tend to exercise caution.
Will Shiba Inu manage to overcome these challenges and regain its momentum?