The market is trading sideways as none of the sides has seized the initiative so far.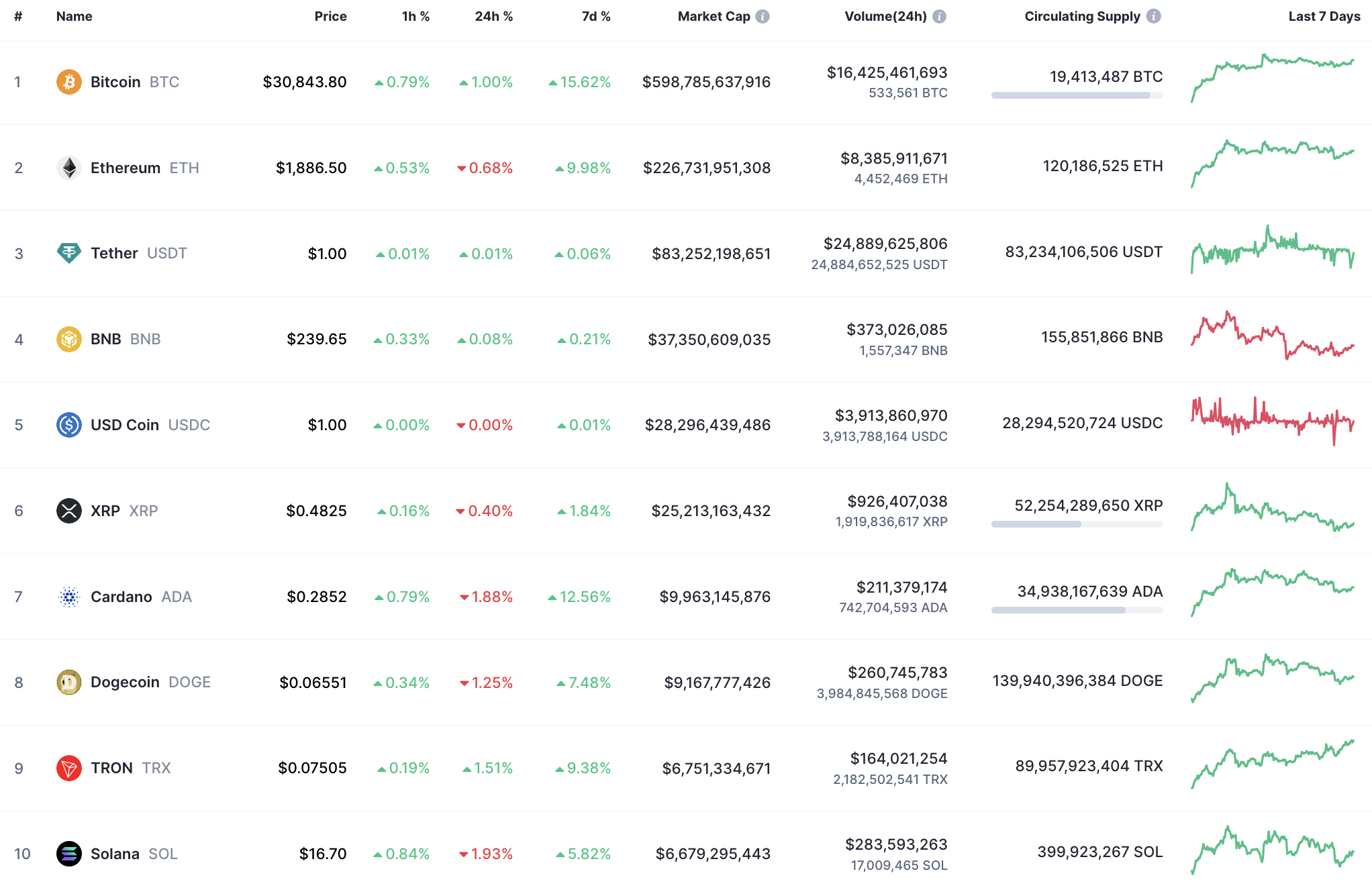 Top coins by CoinMarketCap
DOGE/USD
The rate of DOGE has fallen by 1.25% over the last 24 hours.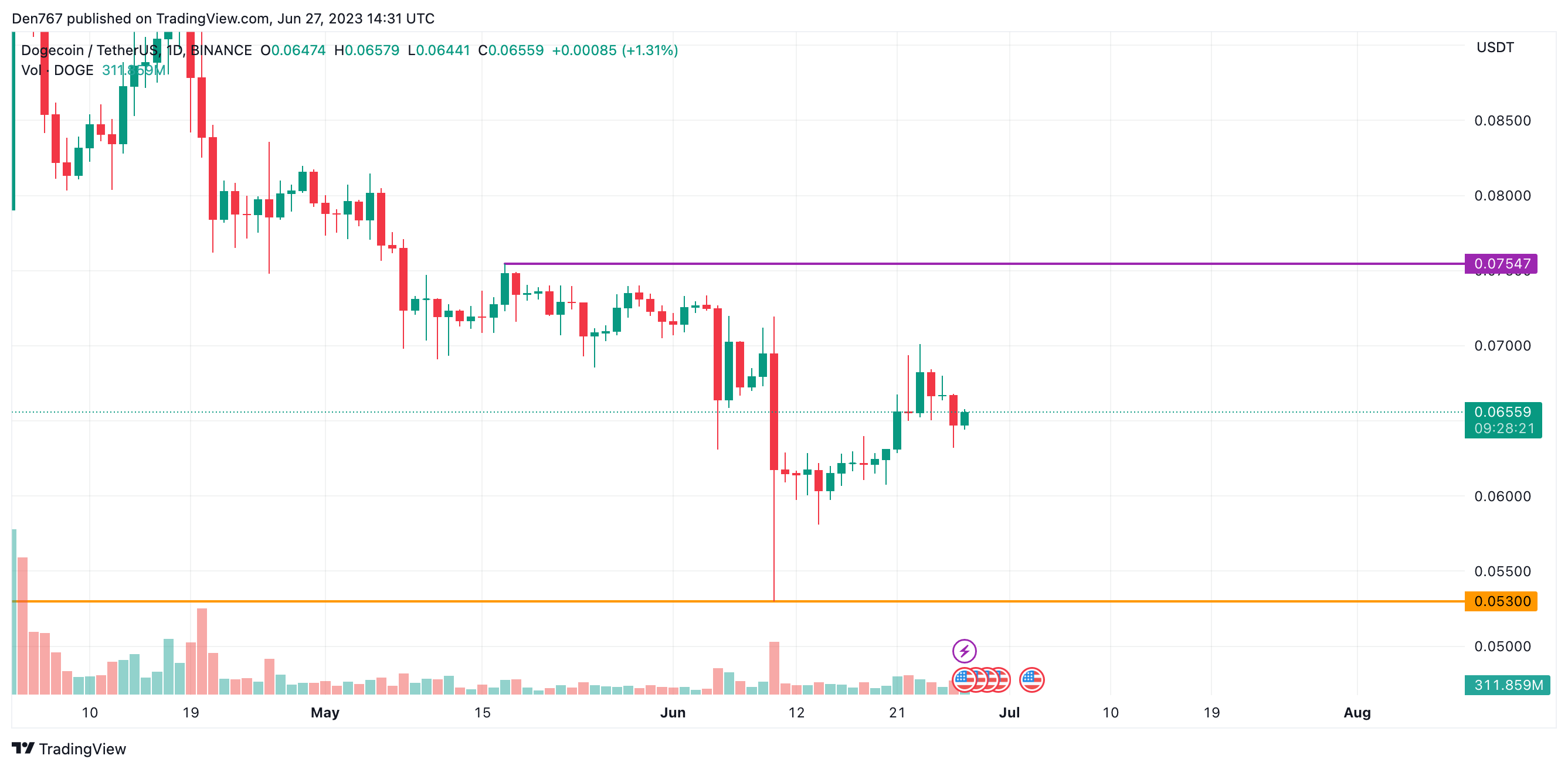 Image by TradingView
On the daily chart, the price of DOGE is accumulating energy for a further move. At the moment, neither bulls nor bears can seize the initiative as the rate is far from key levels.
If buyers want to get back in the game, they need to restore the price above the $0.07 zone. Only in that case, there is a chance to see a possible test of the resistance at $0.07547.
DOGE is trading at $0.06540 at press time.
SHIB/USD
SHIB is more of a loser than DOGE, going down by 1.94% since yesterday.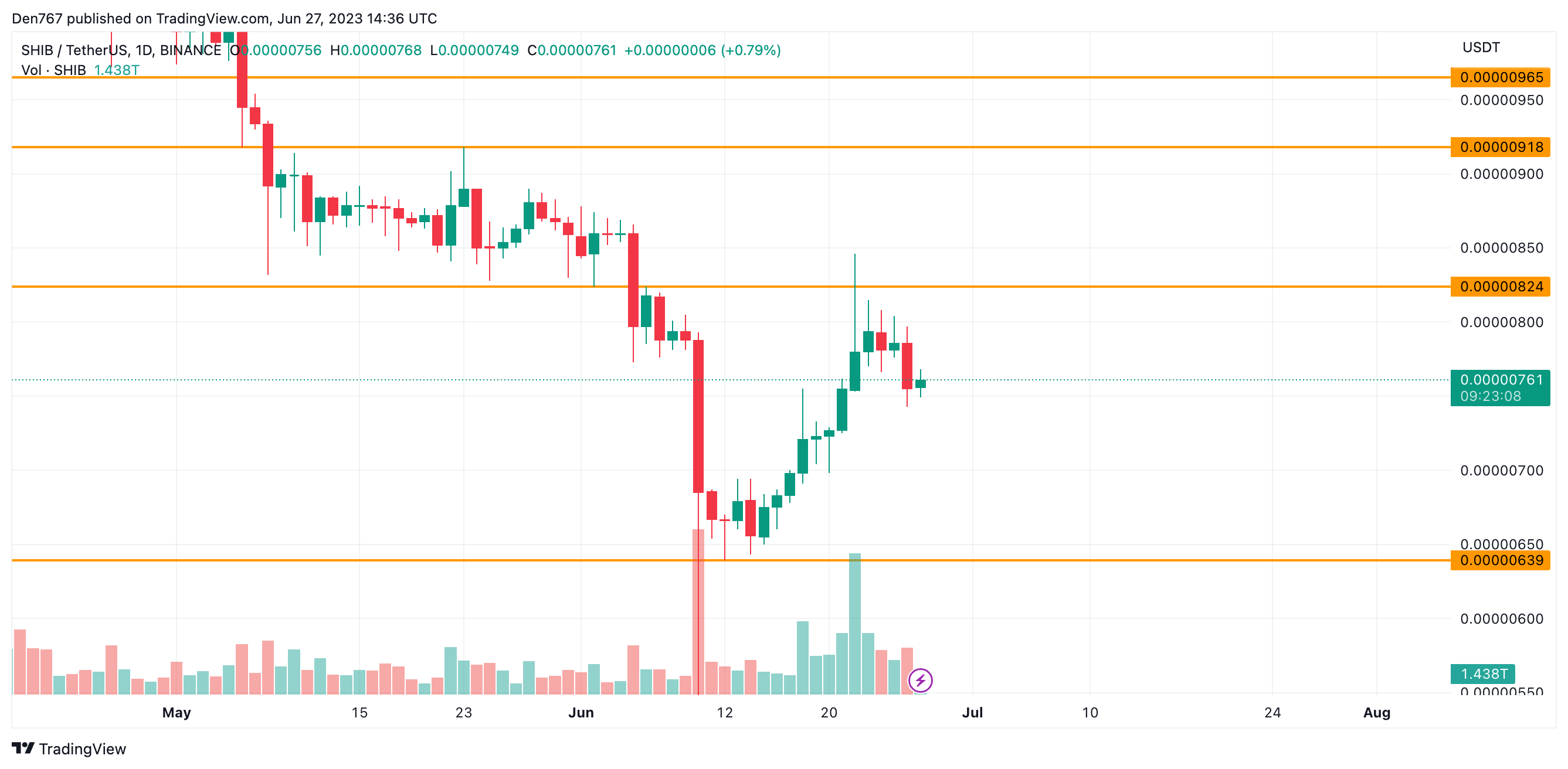 Image by TradingView
After a bounce back from the resistance, the price of SHIB has made a false breakout of the interim level at $0.00000750 mark. Currently, there are low chances to see any sharp moves as the coins need to gain more strength. Respectively, a consolidation in the narrow range of $0.0000078-$0.0000080 is the more likely scenario for the next days.
SHIB is trading at $0.00000761 at press time.