Even top traders did not expect today's pump of the leading cryptocurrency, when the price jumped up to $5,800, while on Bitfinex it was able to reach even $6,000. Now, BTC's price is at its peak in the current year.
Moreover, the capitalization of Bitcoin exceeded $100 billion, and the market dominance index reached the positions of September 2018 and is now 55.2%.
BTC domination rate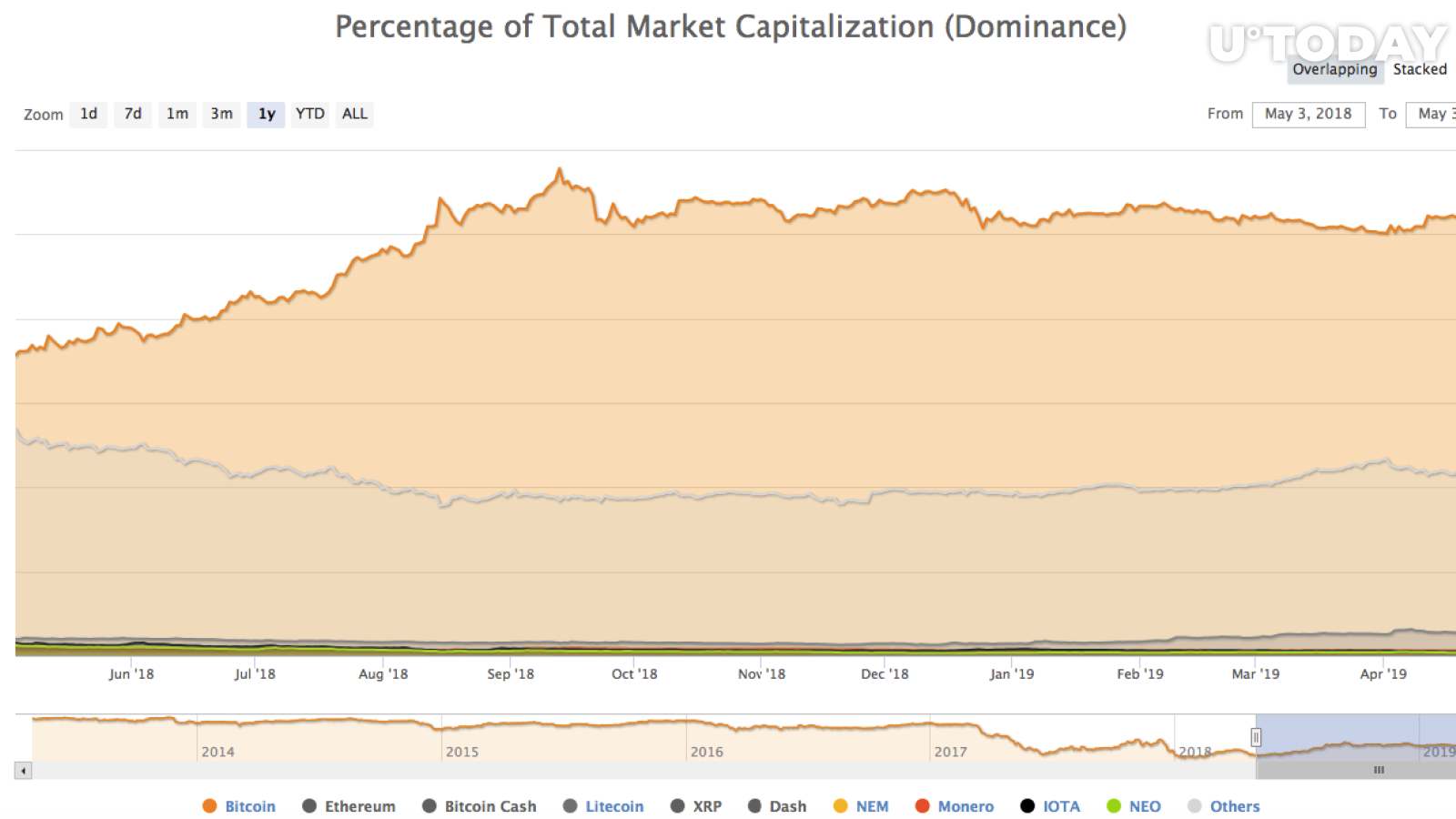 Prcentage of total market capitalization
The pump was unpredictable, as no one could think about such growth after the Tether issues.
Regarding the long-term scenario, analysts are sure that the bullish trend has finally started and new highs are on the way. One such prediction is the statement of Naeem Aslam, who is expecting the price to reach $400,000 by the end of May.
Also, there is a more favorable forecast by John McAfee, who predicts Bitcoin at $1 million by the end of 2020.
BTC/USD 4-hour chart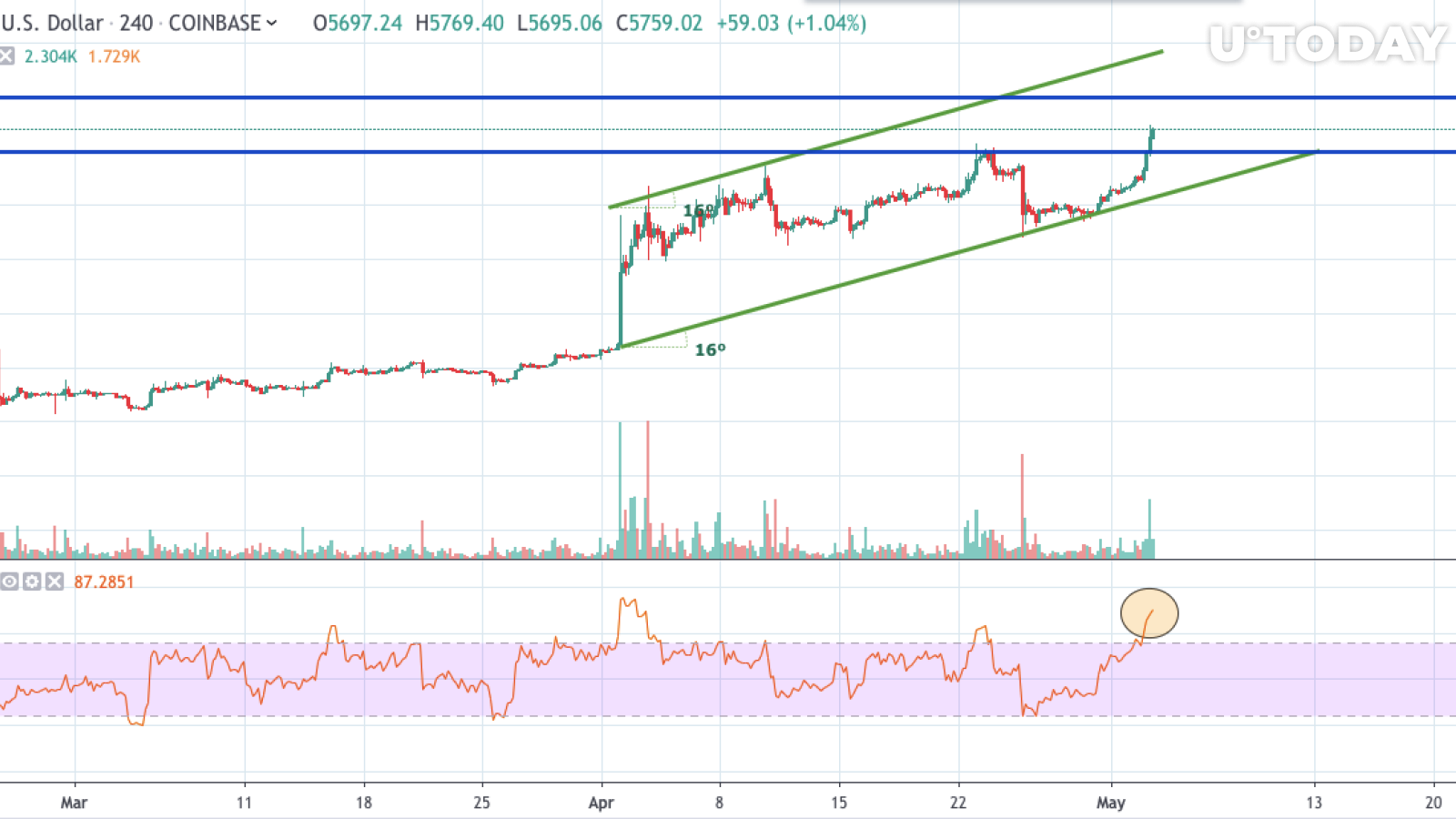 BTC/USD chart by TradingView
Fortunately, our prediction made earlier did not come true, as BTC neglected the $5,500 mark and a correction.
Although trading volumes have increased over $4 billion in the last day, traders should get rid of euphoria, as the asset is overbought according to the RSI indicator.
Currently, the crypto market is growing only thanks to Bitcoin's rise; however, that cannot last forever.
That is why the possible scenario for the upcoming days is a rollback to $5,600 to gain efforts to move further.
BTC/USD daily chart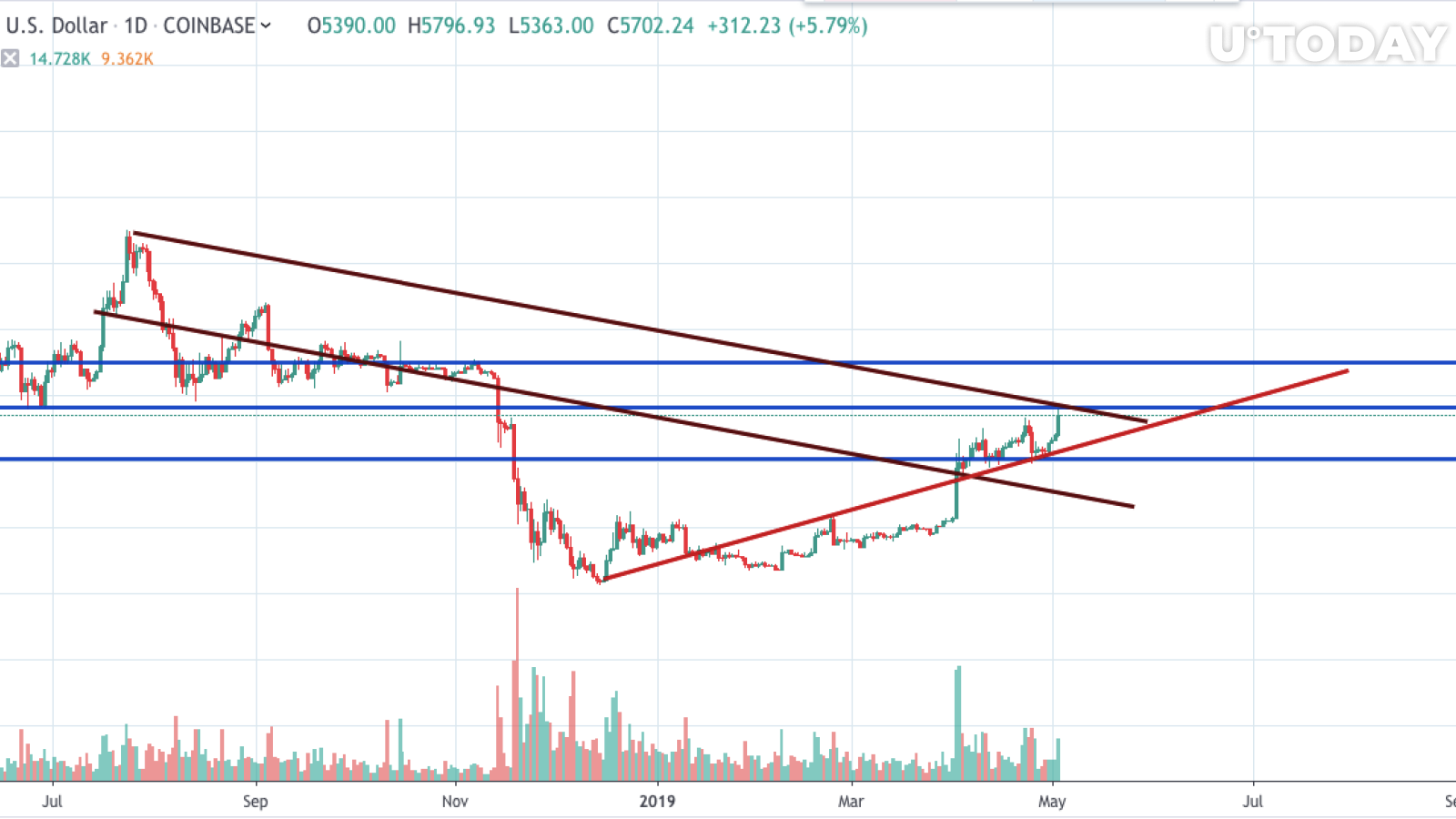 BTC/USD chart by TradingView
On the daily chart, the price is located at the level of November 2018. In this regard, the next resistance is $6,500; however, the following rate will not be achieved so fast, as bears have not given up yet.
One more factor which prevents the price from going up is the almost equal number of shorts and longs. Nevertheless, in the long-term prospect Bitcoin could hit $6,500 in the middle of summer 2019.
The price of BTC is trading at $5,755 at the time of writing.