Even though Bitcoin has touched its lowest levels in the first quarter of 2019, it has not influenced its rate, which has jumped by more than 4% over the past 24 hours.
However, most of the top altcoins have not followed the leading cryptocurrency, as their prices have raised from about 1% to 2%.
One of the possible reasons for such growth is the increasing attention of institutional investors in the cryptocurrency market. Against all this, the overall market cap and trading volume have increased by a few million. At the same time, BTC's domination rate has gained some points and now constitutes 55%.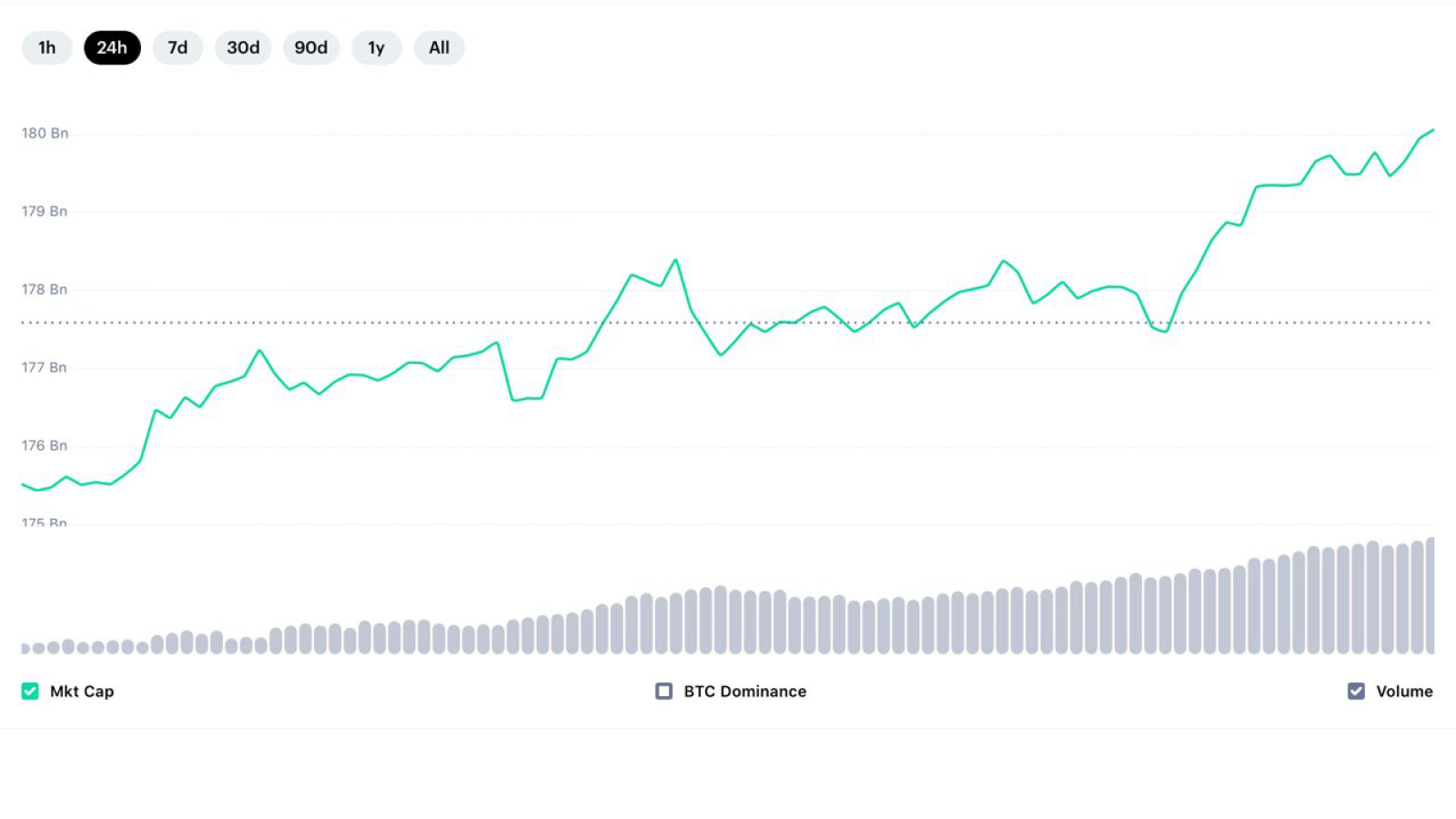 BTC/USD
May has started positively for BTC, as its rate is located in the uptrend; however, it is still early to judge the possibility of reaching $6,000 in a few days.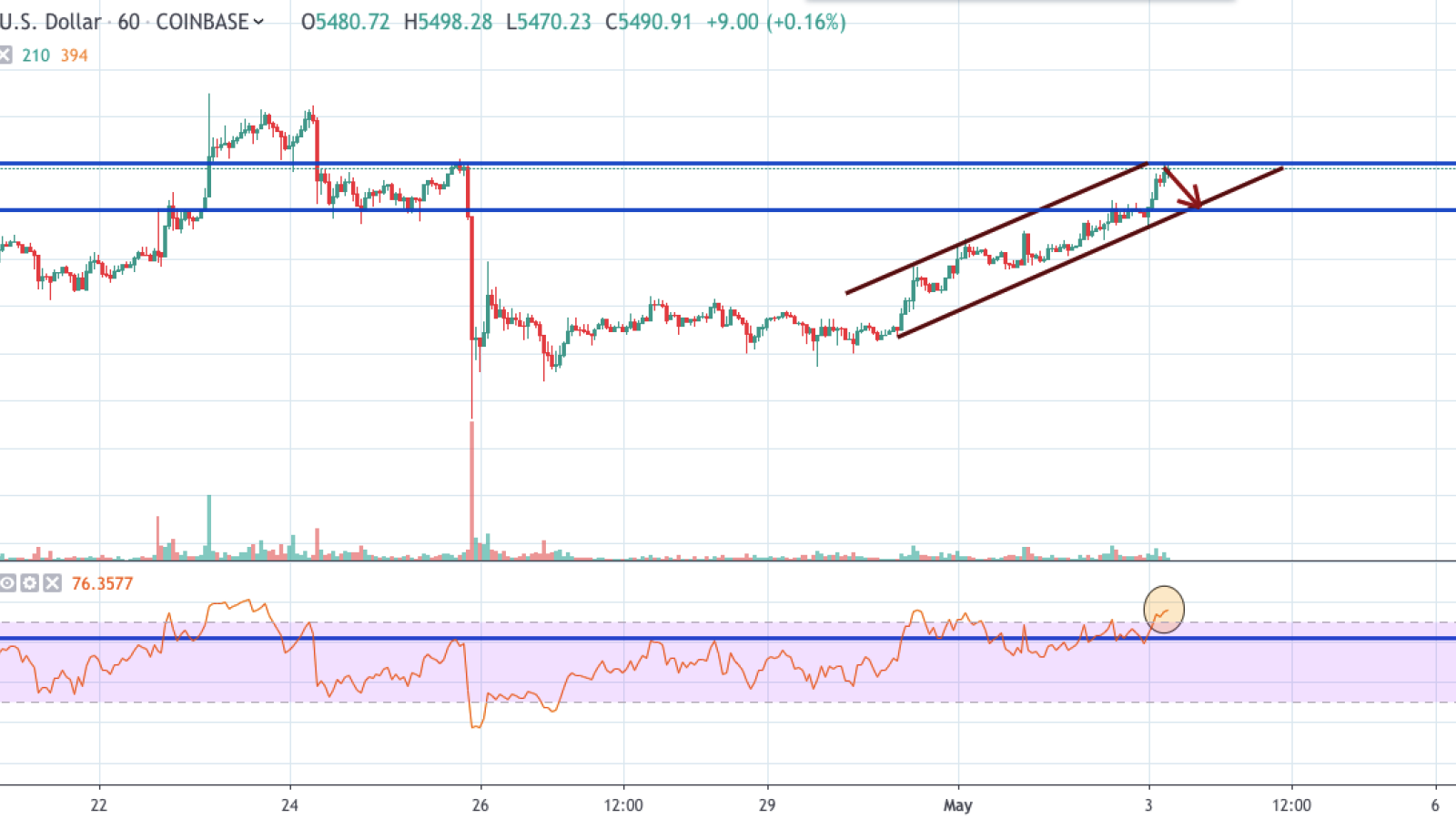 Our Bitcoin price prediction for yesterday came true, as $5,500 was broken at some crypto exchanges. Currently, the quotes are trying to consolidate and hold this crucial level.
Analyzing the hourly graph, the RSI indicator is overbought and may come back to the 60 points zone. Respectively, the possible short-term scenario is a small correction to $5,400 before achieving the $5,500 mark again.
The price of BTC is trading at $5,485 at the time of writing.
ETH/USD
In terms of Ethereum, reaching the $160 level has happened according to our prediction yesterday.
Aside from the total market growth, ETH has its own reasons for its price rise. One of such causes is the released update for the Opera desktop browser, which now has a crypto wallet for tokens of the ERC-20 and ERC-721 standard.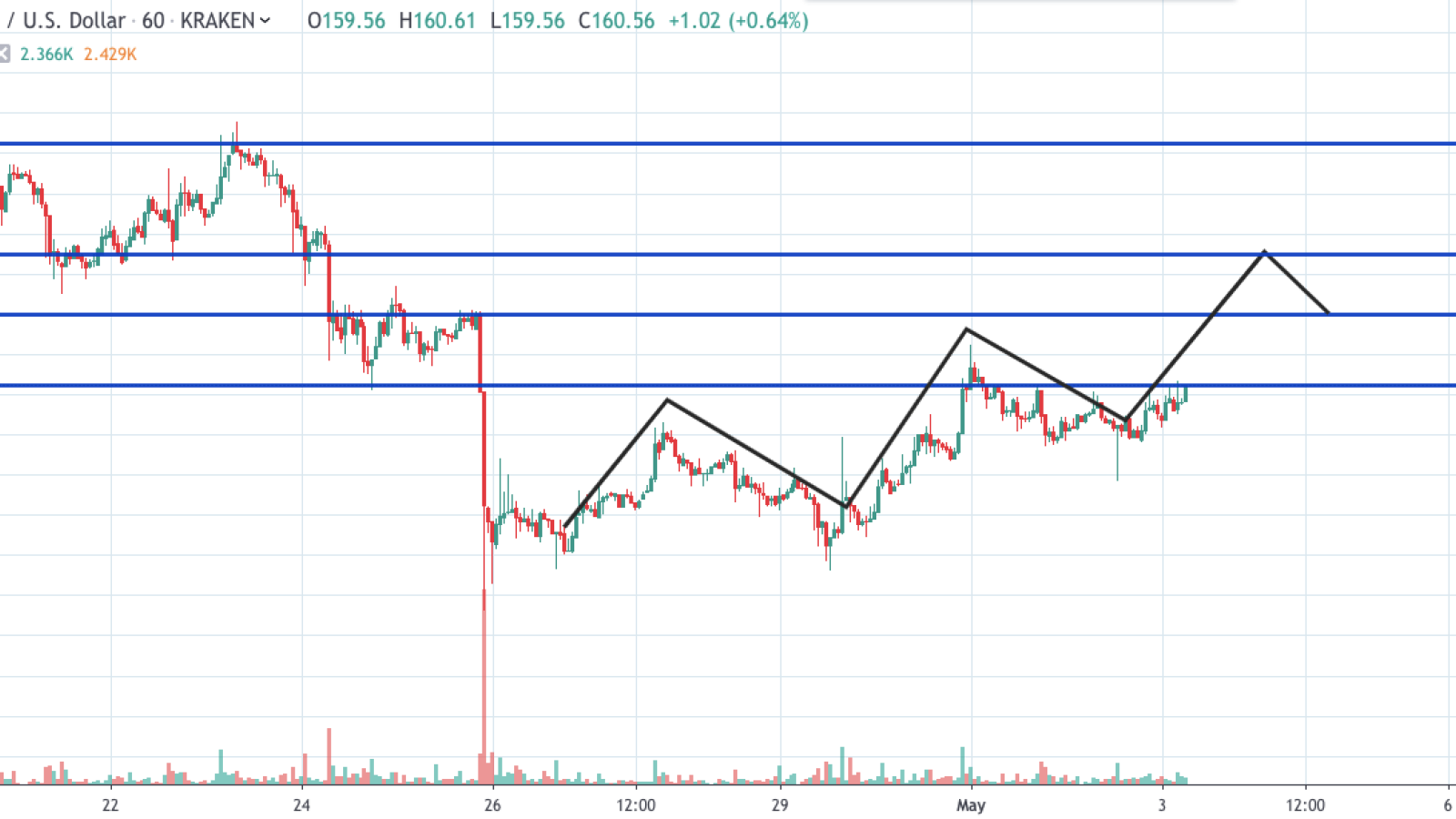 It is crucial to hold the $160 support level for ETH; in another case, a drop below $150 is likely to occur.
If bulls manage to have enough strength, they will push the price up to $168, however, then a rollback to $165 may happen. Such a situation is possible in a short-term scenario which is outlined on the hourly chart.
The price of ETH is trading at $159.65 at the time of writing.
XRP/USD
The XRP price has changed the least over 24 hours compared to other top coins. Currently, Ripple is trying to finally get out from the $0.3030-$0.3040 area and reach $0.3050, as outlined in our analysis yesterday.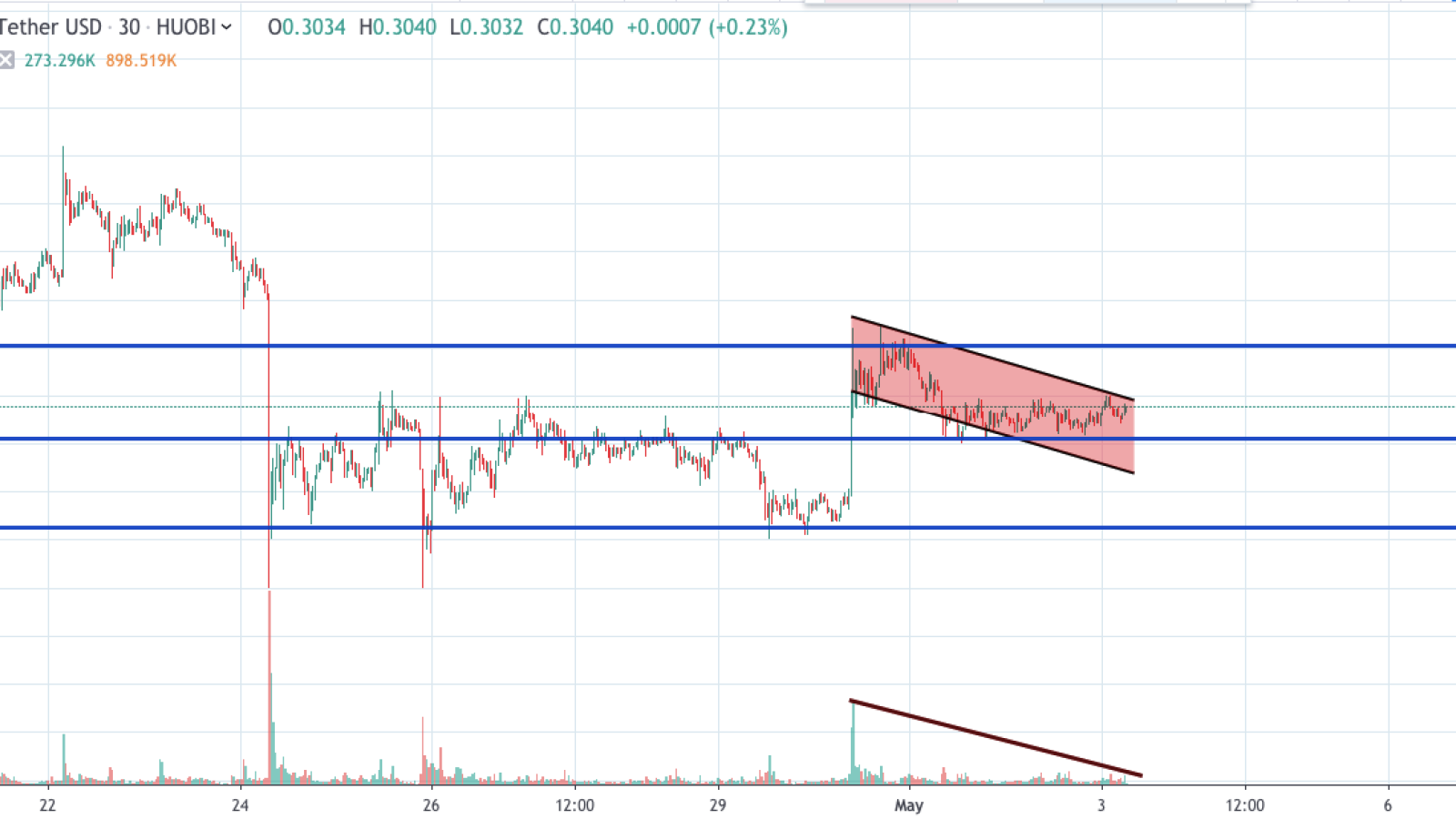 On the 30-min chart, there are no crucial changes and one can only guess what should happen to push XRP's rate up or down. If the situation remains constant, the price will decline to $0.30, due to the absence of buyers. Such a decline already happened before as trading volumes were low.
The price of XRP is trading at $0.3037 at the time of writing.