Bitcoin, the number one cryptocurrency by market capitalization, continues to assert its dominance in the industry. Its BDI (Bitcoin Dominance Index) on CoinMarketCap (CMC) has hit 55 percent for the first time this year, which means that altcoin season might not be coming anytime soon.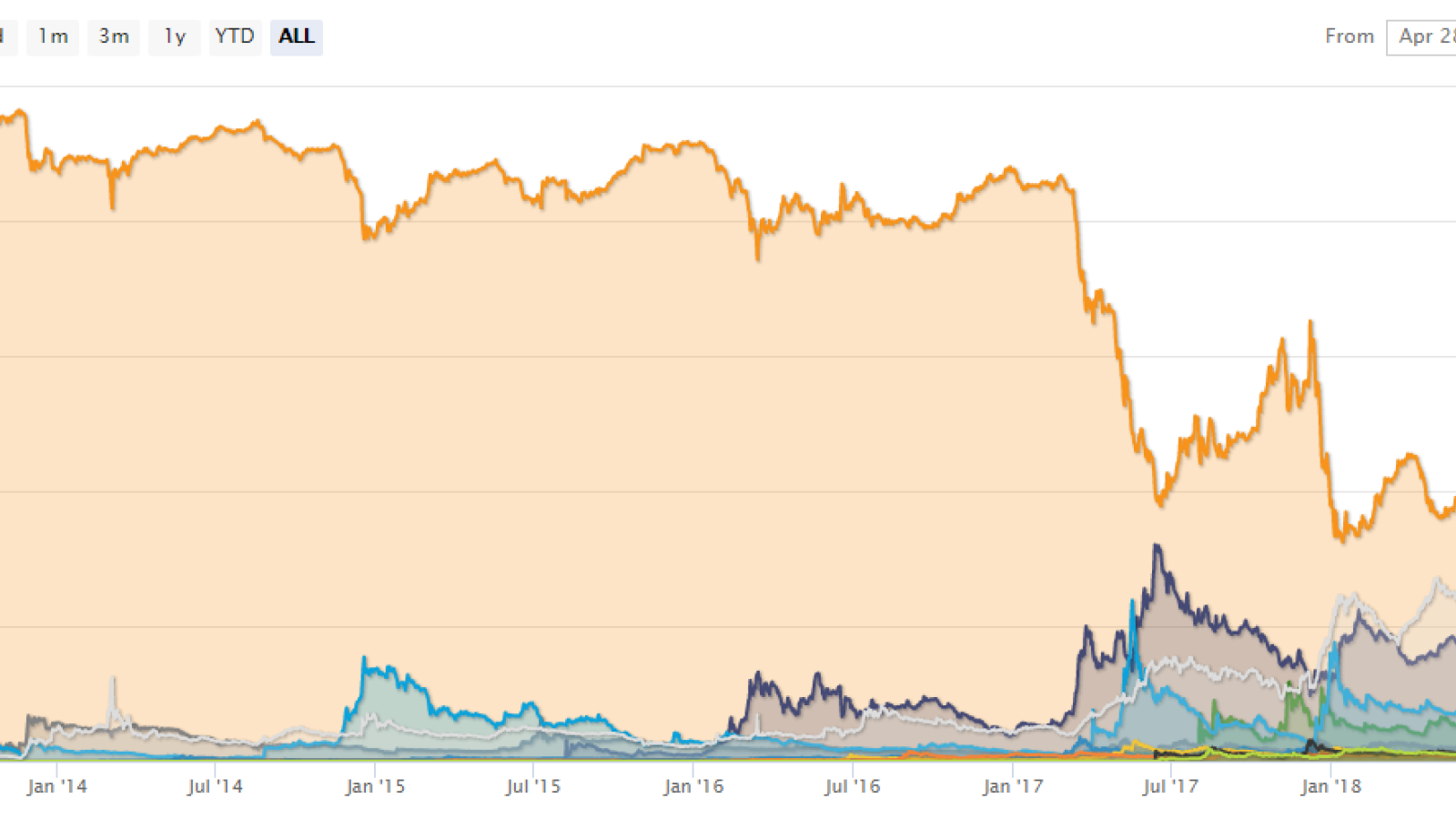 Shaking out alts
Despite the fact that naysayers predict Bitcoin's demise almost on a daily basis, the O.G. coin is not ceding ground to its numerous competitors. With more than 2,000 coins listed on CMC, BTC still occupies the lion's share of the cryptocurrency market.

On Apr. 1, Bitcoin dominance was slightly above 50 percent, but the end of the month looks much better for the crypto king with the above-mentioned 55 percent figure. That's a mere continuation of the trend that started back in 2018 (the decline of Bitcoin dominance back in December was attributed to a sharp market downturn).


Make Bitcoin great again?
Bitcoin is widely known as the very first cryptocurrency, but numerous altcoins have been trying to steal its crown since 2012 when the likes of Litecoin, Namecoin, and Peercoin first came to prominence. At that time, Bitcoin dominance remained at more than 95 percent. On Jan. 8, 2017, right after Bitcoin reached its current ATH of $20,000, its dominance fell to a historic low – 32 percent.

While Bitcoin is a speculative investment, it is still perceived as a safer bet than altcoins, which explains why its dominance greatly increased during the bear market in 2018.