Bitcoin is breaking all major obstacles on its way to $10,000. At the moment, it is the crucial level to watch, in terms of future price movements. Besides reaching new price peaks for 2019, the hashrate of the leading crypto has hit a record high. Since the price of Bitcoin has set a new annual record above $9,800, the hash coefficient has risen higher than ever before.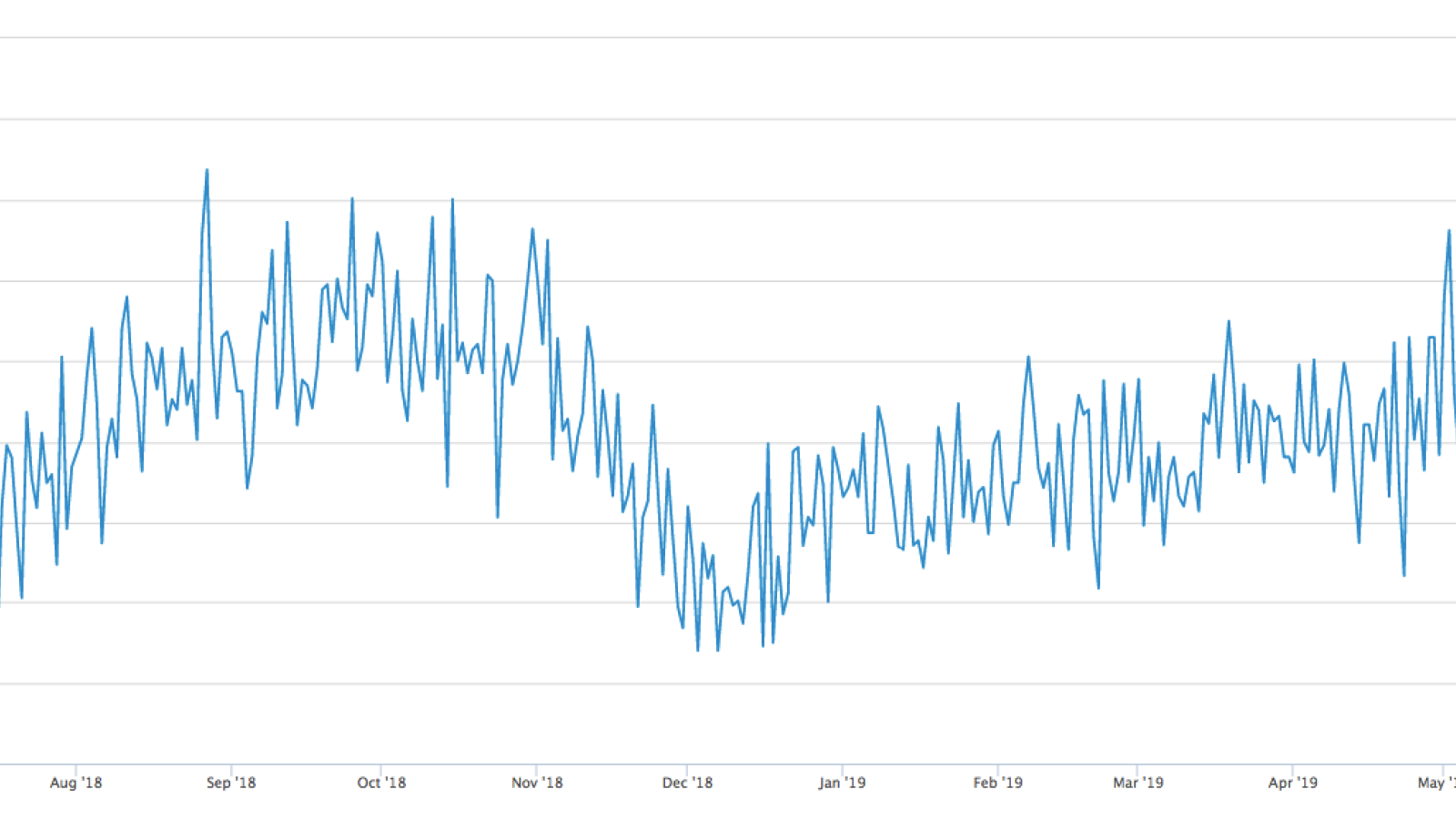 On Thursday, June 20, Bitcoin's hashrate reached 65.19 trillion hashes per second (Th/s). The activity has not gone unnoticed, and this index is constantly increasing.
In terms of the technical perspective, the situation looks the following way.
Over the past six days, Bitcoin updated the annual maximum four times (Sunday, Monday, Thursday and Friday). Today, the price of the world's top crypto has reached another thirteen-month high at the level of $9,820.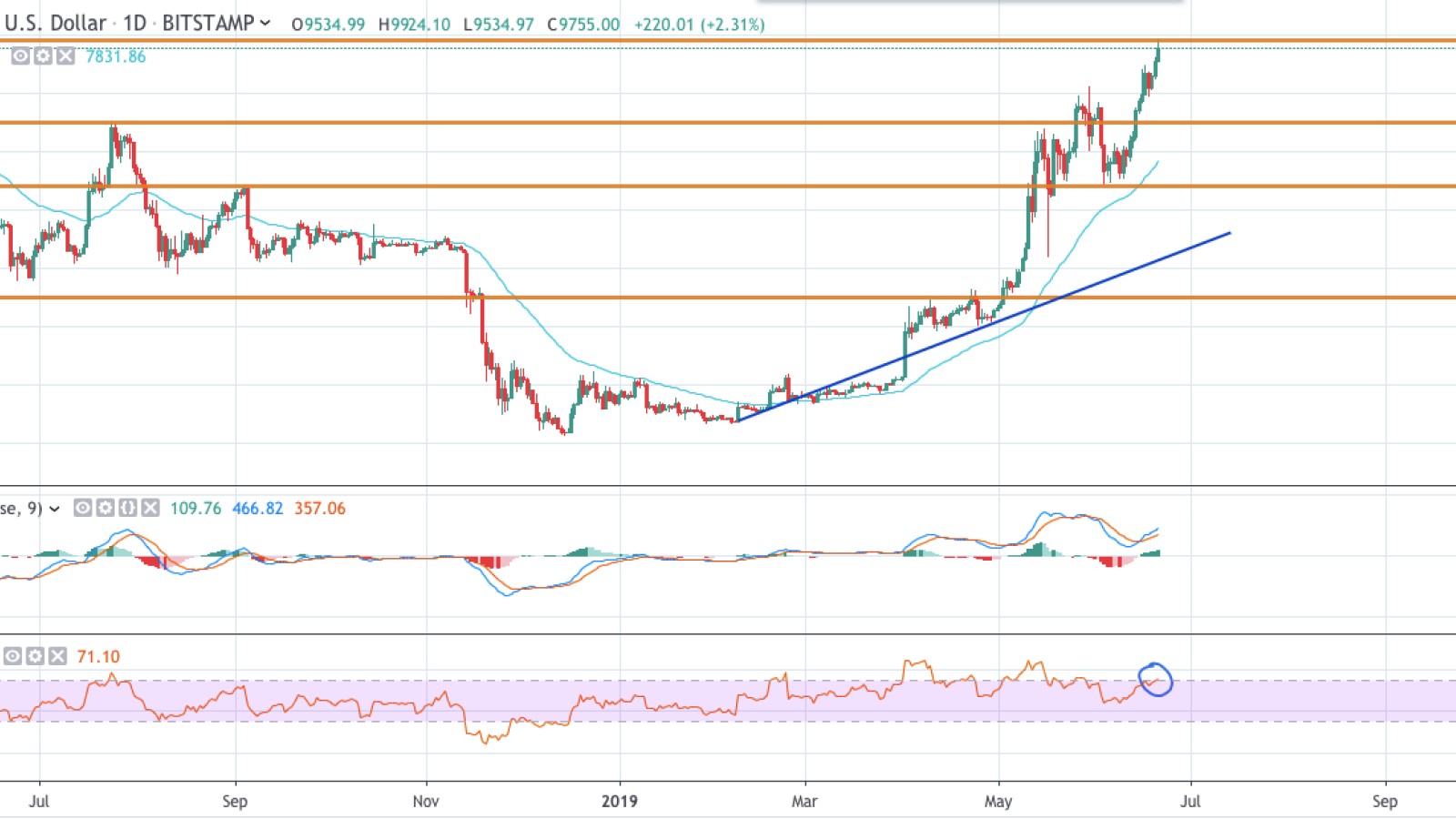 Although Bitcoin is following our earlier scenario, the indicators are showing the market is overheating, and if the trend is not strong enough to continue moving up, then the asset will try to gain a foothold before reaching $10,000. Artur Dzhalilov, CEO at Vexel also expressed his opinion: "We expect a correction from the level of $11,600, until then there is a strong bullish position in the market."
During this time, the indicator (RSI) will come out of the overbought zone and form a signal for continued growth. In this case, before the end of the week, the bulls will not have time to conquer a height of $10,000.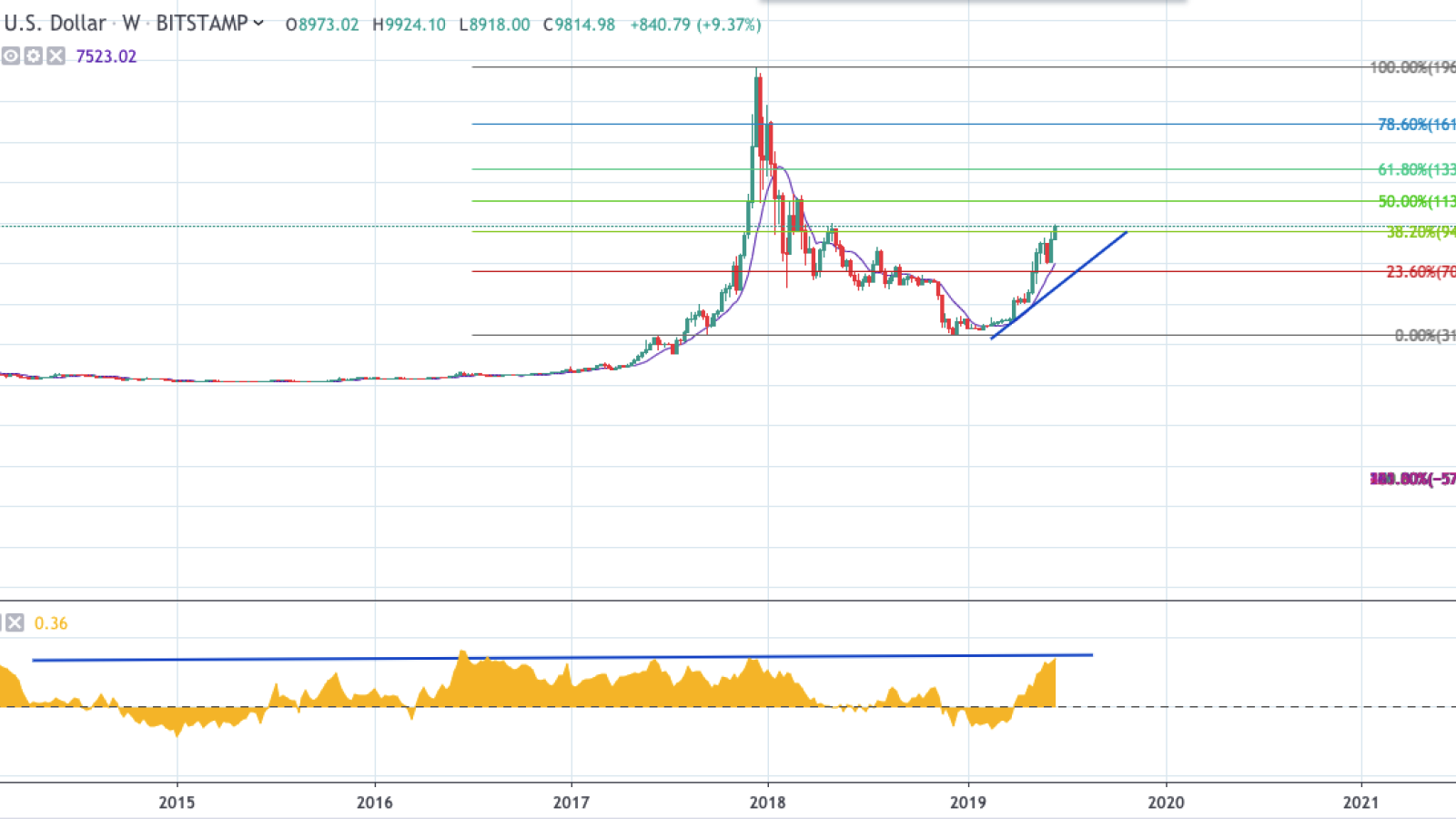 The weekly chart shows the most active pressure of buyers over the past six months. However, given that in the current quarter, Bitcoin's growth was more than 130%, a temporary correction cannot be ruled out. In this case, the optimistic picture will be relevant as long as the quotes hold above $7,500.
So, there is a strong technical resistance overcoming at $9,442 (38.2% Fibonacci), the price is forming, rising highs. This development is supported by upward 5- and 10-week MAs, and the Chaikin cash flow index is 0.35 – the best index for buyers in six months.
Ahead of the price is technical resistance at $9,949 and a psychological milestone of $10,000. If the week manages to close above this barrier with high trading volumes, the next target will be $11,394 (50% Fibonacci).
The price of BTC is trading at $9,815 at the time of writing.