Bitcoin, the cryptocurrency that started it all, has just surpassed the $9,700 mark, thus recording yet another high this year. $10,000 now appears to be a very easy target if the bulls persist.

card
Another day, another yearly high
The Bitcoin price has just reached its highest level since May 5, 2018, when it hit $9,811. To put this into perspective, Bitcoin was below the $4,000 level in March 2019 before its price started to rise at a dizzying pace on Apr. 2.
Even a slew of loud controversies, such as the Bitfinex-Tether imbroglio, didn't reverse the bullish trend, and Bitcoin would keep soaring after minor pullbacks.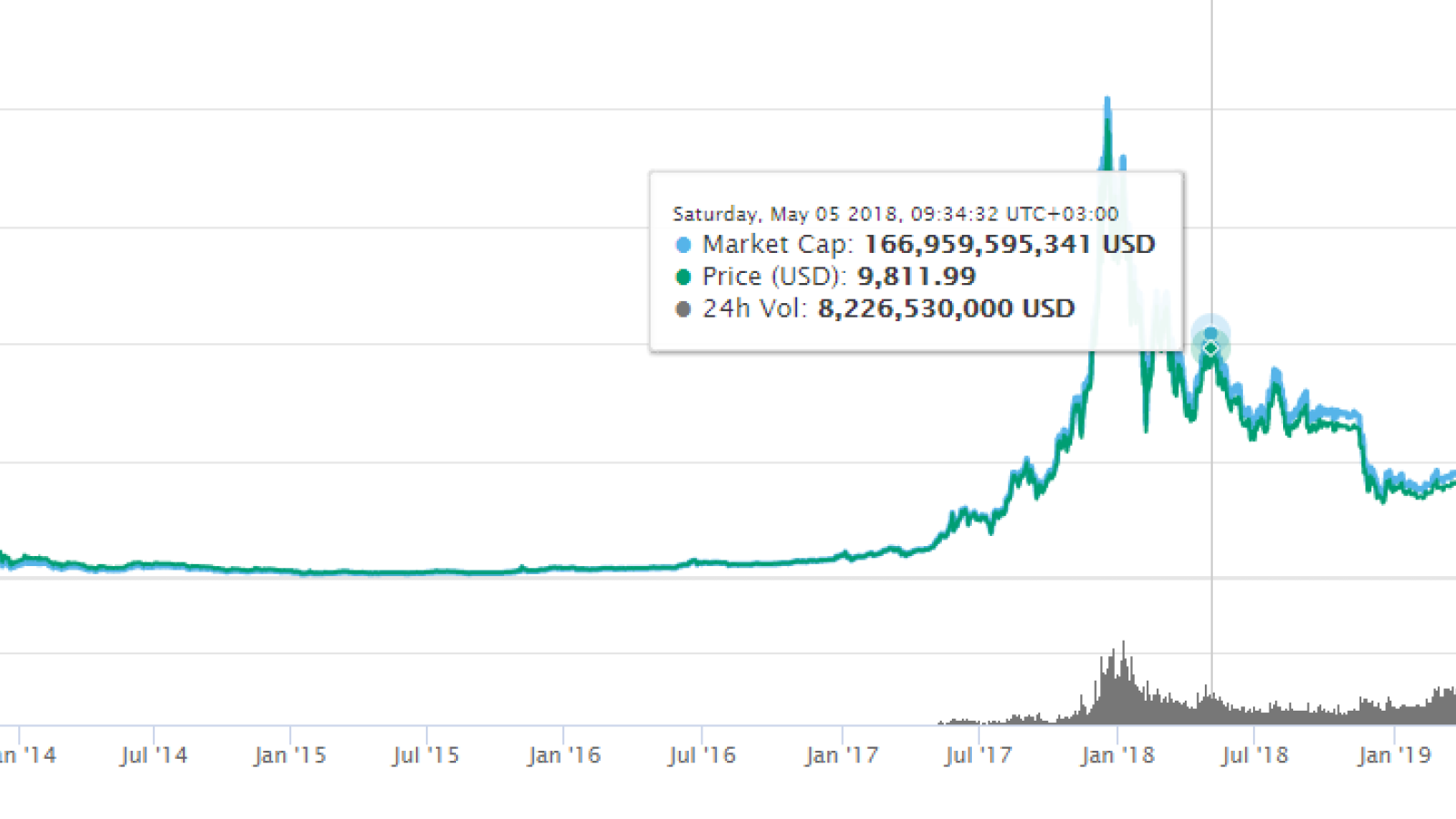 As for the reasons why the BTC price is recording fresh highs almost on a daily basis, analysts tend to agree that mainstream adoption is the main catalyst. Bakkt is expected to test its physically-delivered Bitcoin futures on June 22.

Facebook diving head-first into crypto also gave a lot of mainstream exposure to Bitcoin.

Meanwhile, gold is soaring and the US Federal Reserve is cutting rates.
Bitcoin close to $10,000
Gold above $1400
Central banks cutting rates

Fiat currencies starting a race to the bottom?

— Alex Svanevik (@ASvanevik) June 21, 2019
What happens next?
The cryptocurrency community is anticipating the $10,000 price tag with bated breath.
Earlier, Fundstrat's Tom Lee pointed out that the degree of FOMO will reach its highest level once BTC breaches this psychologically important price level.
$10,000!

[this is a fake image, it's really trading at $9,744.34 on Coinbase, but I tweet this celebratory tweet in advance because I am going to sleep and it's going to hit $10,000 before I wake up] ? pic.twitter.com/D52rvxLBiD

— Donald McIntyre --finalize-atlantis-hardfork (@TokenHash) June 21, 2019
That essentially means that retail investors, who are yet to join the party, will start buying BTC en masse.

On the flip side, there could be a lot of selling pressure in the market. Cryptocurrency trader Josh Rager predicted another fakeout before BTC reaches new highs.