The trend around cryptocurrency in general and Bitcoin in particular does not subside. On the contrary, people talk more and more about the most popular cryptocurrency even when there is a little increase in its rate. If 7-8 years ago, those who wanted to become crypto-investors could be counted on one's fingers, now almost everyone thinks about investing in BTC.
The Internet is full of guides on how to buy Bitcoin. But many of them either contain a lot of unnecessary details or are not completely understood by beginners.
We will tell you where to buy Bitcoin in 2019, what the difference between different platforms is, and how to choose the best way of buying the most well-known cryptocurrency.
How to purchase Bitcoin on online-exchanges
A weighty argument in choosing such a way to buy Bitcoin is ease of use. Today, there are more than a hundred online-exchanges where you can exchange fiat money for virtual coins and vice versa. Such a large range greatly complicates the choice of service. First of all, you need to pay attention to the reputation of the platform, the availability of a reserve, the speed of the support service, and the execution of the application. In this regard, Changelly and LocalBitcoins are among the best.
Changelly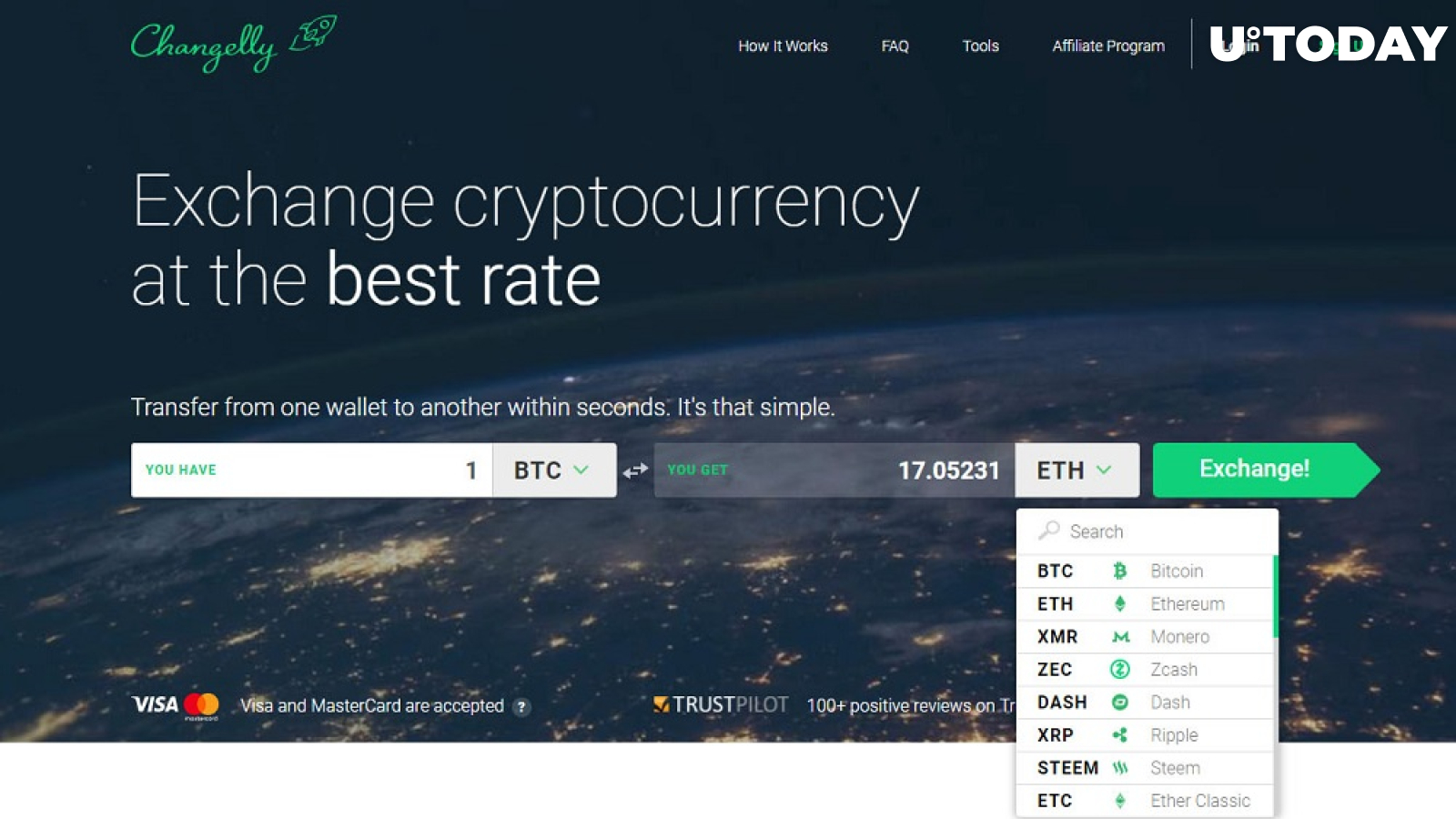 This is a simple automatic exchange service that supports about 40 cryptocurrencies. You can buy Bitcoin here for both US dollars and euros using MasterCard or Visa.
To do that, you need to register and (preferably) enable two-factor account authentication in order to secure your profile.
Changelly has no restrictions on the purchase or sale of coins. However, there are cases where the minimum limit does apply. For example, when the amount sent or received does not cover fees, you receive a message from the system.
The fee of the exchange is fixed and amounts to 0.5% of the transaction amount. Charges are determined and retained automatically. So, the user will receive the total amount minus commission. Overall, Changelly is a really good way to exchange fiat for Bitcoin.
LocalBitcoins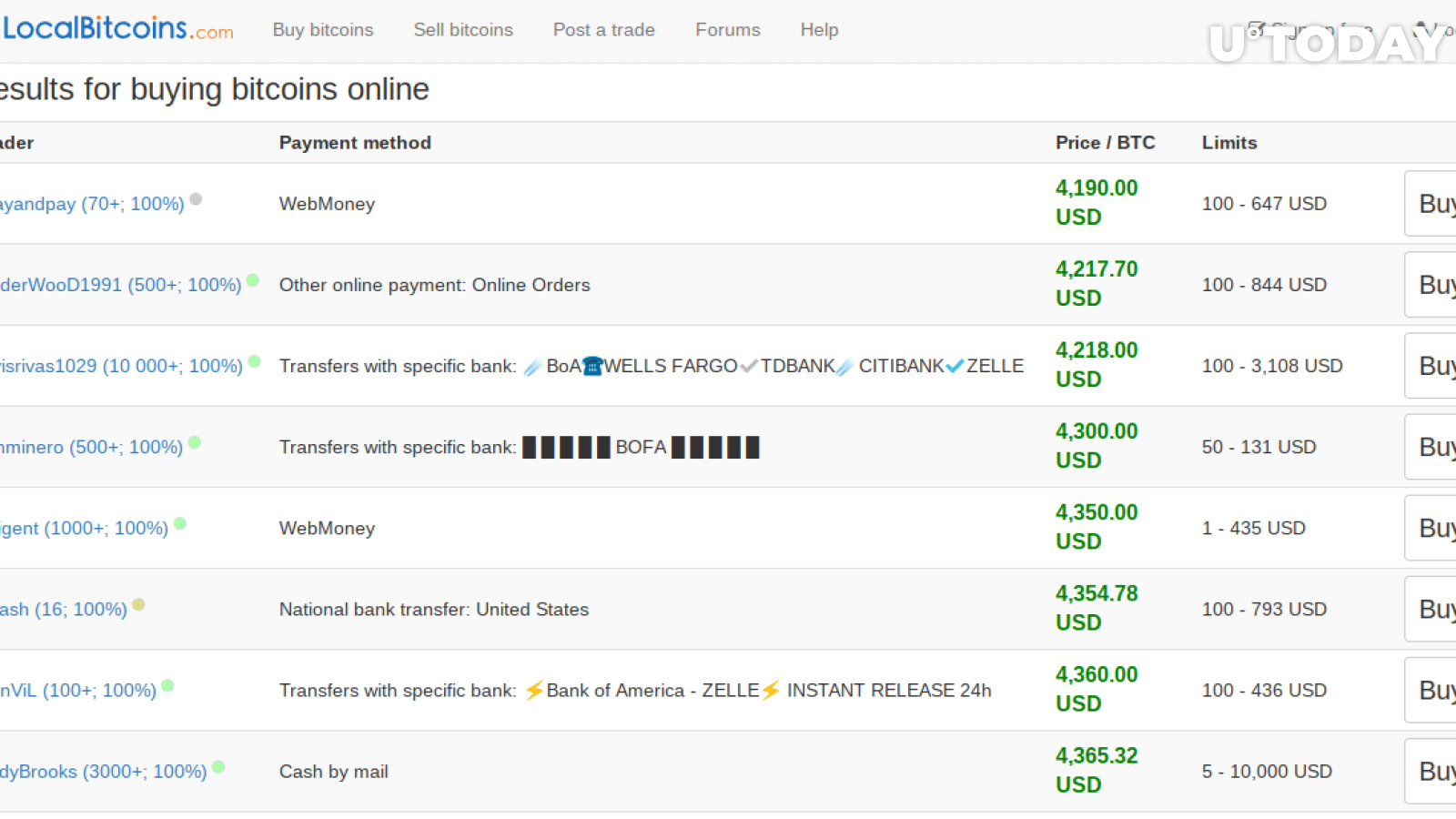 This is a platform where you can absolutely and anonymously exchange Bitcoin for fiat money (dollars, euros, rubles and other currencies) or for other digital assets and vice versa. This resource is used by residents of 224 countries around the world, and it has around 75 trading pairs. It is one of the largest exchanges in the world.
To get started, one needs to create an account and log in. To sign up, you should specify only an email address, no other personal data is required.
Other advantages of the service:
High security

Easy handling

30 possible payment systems

Moneygram for ordinary bank transfers

No commission for buying Bitcoin and only 1% of fees for selling coins
How to buy Bitcoin on the exchange profitably
A cryptocurrency exchange is a platform for trading digital assets. Experienced traders manage not only to buy a few coins, but also to earn on the acquired crypto.
Any platform requires registration. Today, there are more than 300 similar exchanges. However, choosing a truly reliable one is a difficult task.
The most used trading platforms today are Binance, Kraken, and Bitfinex. These are exchanges trusted by millions of people all over the world. Let's see which platform is right for you.
Binance
The platform started to accept traders only in the spring of 2017, and in January 2018, it was in the top in terms of daily trading volume. First of all, Binance impresses with its ease of use. In addition, there are dozens of trading pairs — more than 280 cryptocurrencies are represented here.
The exchange also has other advantages:
Minimum commissions - 0.1% per transaction

9 languages are supported

High speed of work

Increased security level, as evidenced by the lack of hacks and money theft by hackers
The reliability of the exchange allows traders to keep the purchased coins and not worry that they can disappear.
Kraken
Kraken was launched in 2011, and currently, it is one of the biggest exchanges in terms of trading volume. Using Kraken, one can buy, sell and exchange Bitcoin for other coins, as well as fiat currencies such as US dollars, Canadian dollars, euros, British pounds, and Japanese yen. More than 49 trading pairs and 15 cryptocurrencies are available on the platform. For experienced users, there is the possibility of margin trading and many other trading options. German bank Fidor and Kraken are working together to create the first specialized cryptocurrency bank.
As with any exchange, Kraken takes a percentage for each transaction. It varies depending on the status of the trader and the monthly volume of its trades. The status is divided into two types: maker and taker. In the first case, the trader creates an order to which other investors respond. In the second, the user of the exchange agrees to the already created order. The commission per transaction can range from 0 to 0.16% for the maker and 0.1% to 0.26% for the taker.
It is worth mentioning that Kraken is the first Bitcoin exchange that passed a cryptographic audit, which means that it is well protected and suitable for safe use.
Pros:
Positive feedback, high liquidity

The referral program is provided for business clients, as well as for users who carry out transactions with big sums of money

Dynamic commissions vary depending on the volume of trades and the type of trading pairs

The ability to deposit the wallet with various fiat currencies and cryptocurrencies

Availability of API and two-factor authentication

The chance of margin trading, several types of orders (stop loss, take profit, etc.)

Relatively low transaction fees

An app on iOS
Kraken is recognized as a very secure exchange despite the fact that the only way to secure an account here is 2FA. It should be noted that it is used not only during the login to the personal account but also during the entry to the trading page.
We can conclude that Kraken is a good and reliable tool for cryptocurrency trading, showing quite positive results year after year. The exchange offers interesting solutions that far from all competitors can boast. It will be an excellent option when choosing a trading platform.
Bitfinex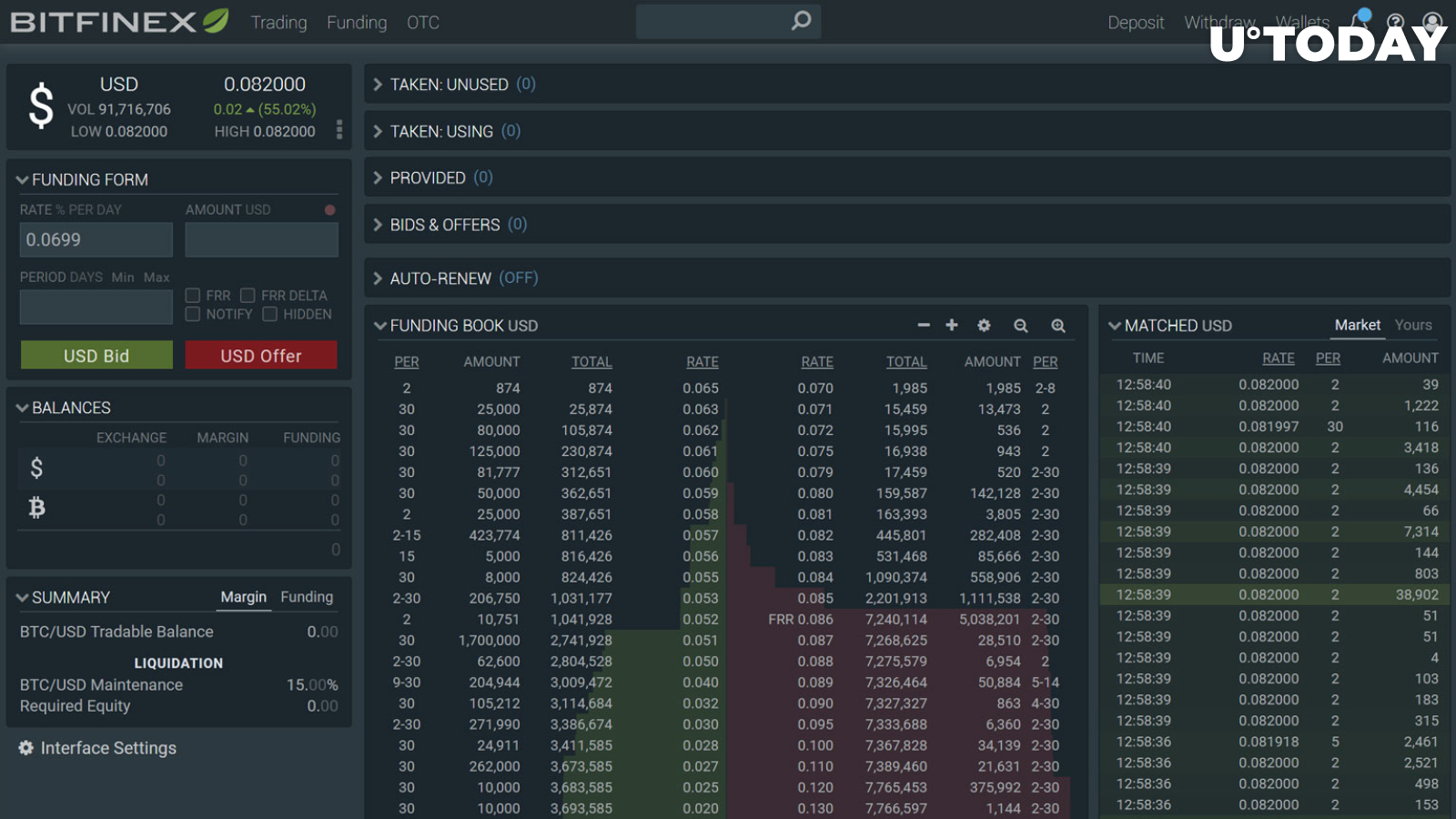 The exchange is registered in Hong Kong since 2012. It has impressive trading volumes and is one of the largest trading platforms. There is also the possibility of margin trading. The rate of commission depends upon the selected cryptocurrency and type of order. It varies from 0.1% to 0.2%.
Advantages:
Multifunctionality (margin trading with a leverage of up to 3.3x, the possibility of granting and receiving loans)

API availability, as well as 2FA, extended verification tools to control account integrity
Official apps for Android and iOS

Customizable interface (selection of topics, sorting)

Technical analysis tools built into TradingView

Variety of orders (stop loss, take profit, etc.)
Binance vs Kraken vs Bitfinex
| | | | |
| --- | --- | --- | --- |
| Exchange | Binance | Kraken | Bitfinex |
| Referral program | Yes | No | Yes |
| 24/7 customer support | No | Yes | Yes |
| Mobile application | Yes | Yes | Yes |
| Margin trading | No | Yes | Yes |
| OTC desk | Yes | Yes | Yes |
| Fiat deposit/withdraw | No | Yes | Yes |
Choosing the best way to buy Bitcoin in 2019
Nowadays there are lots of ways to purchase Bitcoin. In addition to those mentioned above, there are many more — Bitcoin ATMs, gift cards, local brokers. And all this seems so complicated.
In fact, everything is very simple, and buying coins through the exchange or using the payment system can be comfortable and fast. The main thing is to decide how you want to purchase virtual coins.