On Friday, U.Today wrote about several crypto analysts' tweets. These people expect Bitcoin price to reach $330,000 by the end of 2021.
However, the running for the US president's chair John McAfee thinks otherwise, still claiming that in two years Bitcoin would be worth at least $1 mln. He posted his response to the article on Twitter.
Bitcoin over $400,000 in two years??? Anyone who can add and subtract, and who has even the slightest comprehension of point-set topology, knows, absolutely, that it can't be less than one mil within two years. Does no-one study math anymore?? WTF people?https://t.co/Jcj3C3SXP4

— John McAfee (@officialmcafee) May 3, 2019
McAfee is back on his hobby-horse
In recent years, John McAfee has become famous for his bold, to put it mildly, forecasts of Bitcoin price, first claiming that it would hit $500,000 soon and then rising the bet to $1 mln.
To support his peculiar mathematical conclusions, he even promised to eat his penis on TV, should BTC fail to be worth $1 mln.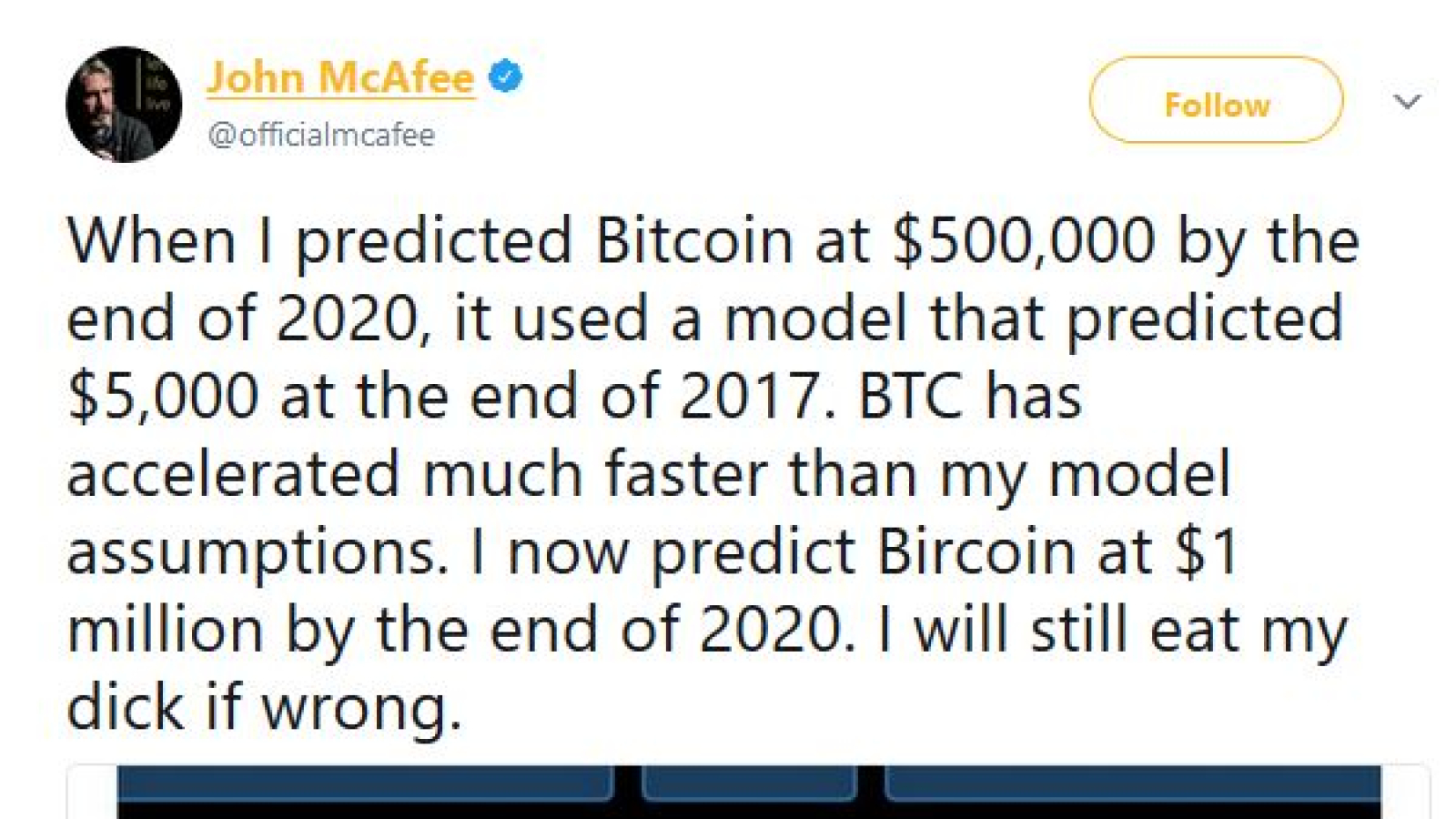 When 2018 started with the crypto market going into a decline and Bitcoin came crashing down from its ATH of over $27,000, many in the crypto community started looking forward to the show McAfee promised to make.
Now, that McAfee is running a campaign for the US presidential chair, he still insists that BTC rate would hit the promised $1 mln by the end of 2021.
I wouldn't buy a front row seat for my dick eating just yet. pic.twitter.com/u3vURnyB7w

— John McAfee (@officialmcafee) May 2, 2019
Analysts do not study maths, can't 'add and subtract'
In his tweet, McAfee wrote that anyone who studies maths and can add and subtract knows that Bitcoin cannot cost less than $1 mln by the time 2021 ends.
The community began showing their irony and suggesting advice about holding weed smoke in the pipe a bit longer or asking to explain (mathematically) how Bitcoin can soar to $1 mln that soon.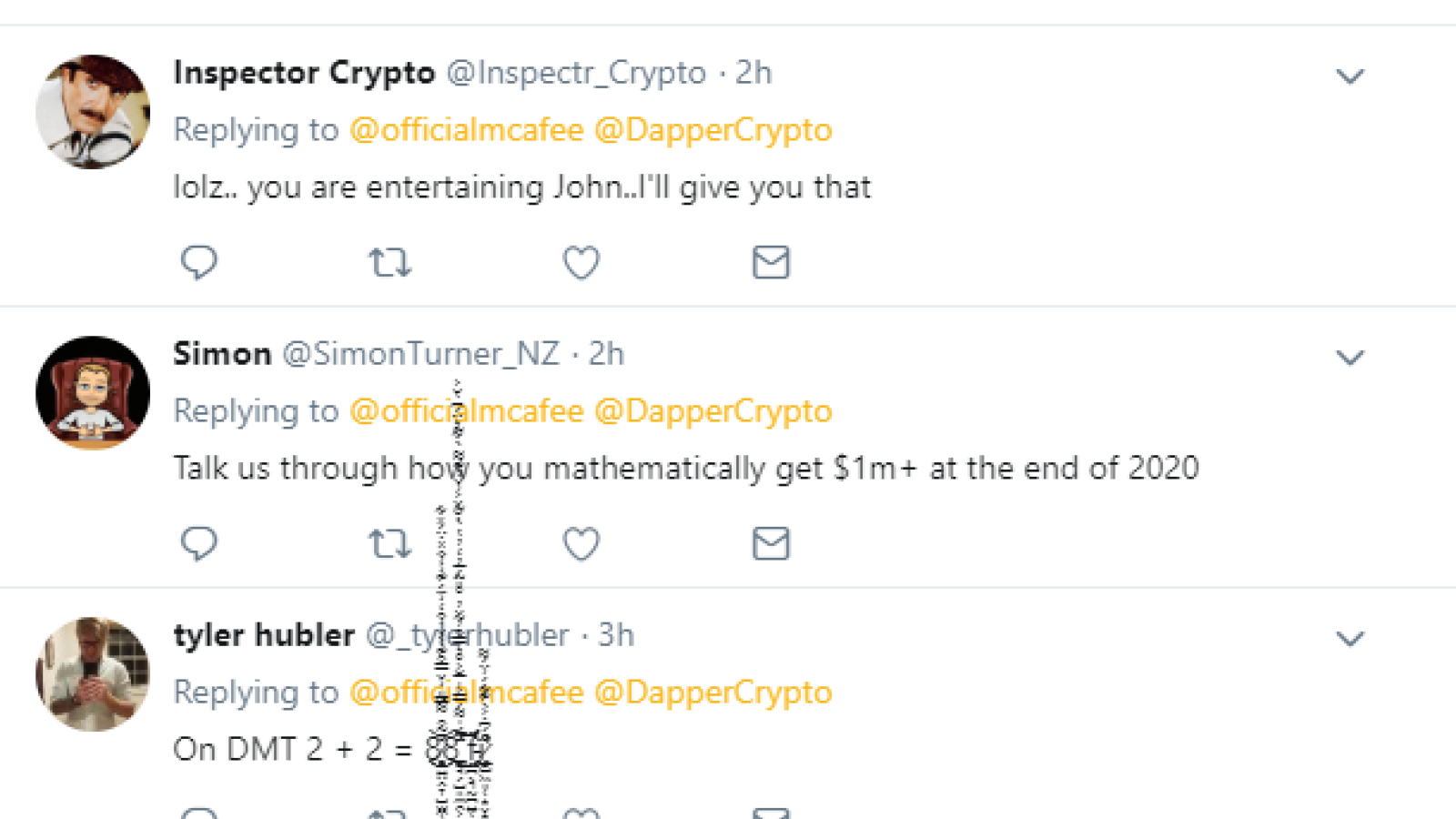 McAfee also got asked if this conclusion was prompted by his DMT drug experience. The reply that came was an unexpected one: