Bitcoin has been keeping stable since August. However, it has just taken one day to eliminate that. Today, BTC has declined by over 11 percent within slightly more than ten hours. Its sharp fall made other coins start their bumpy way downhill, too.
Bitcoin Cash has also demonstrated a large decline, losing nearly 20 percent. Looking back at the past week, one can see that BCH has lost more than 50 percent against the US dollar and around 40 percent against BTC.
Bitcoin trading volume rises 2x
The current November sellers' dominance has been so harsh that it has made BTC volume rise from $4 bln to over $8 bln. The sell-out for other top coins still continues. According to CoinMarketCap, the current BTC rate is $5,659.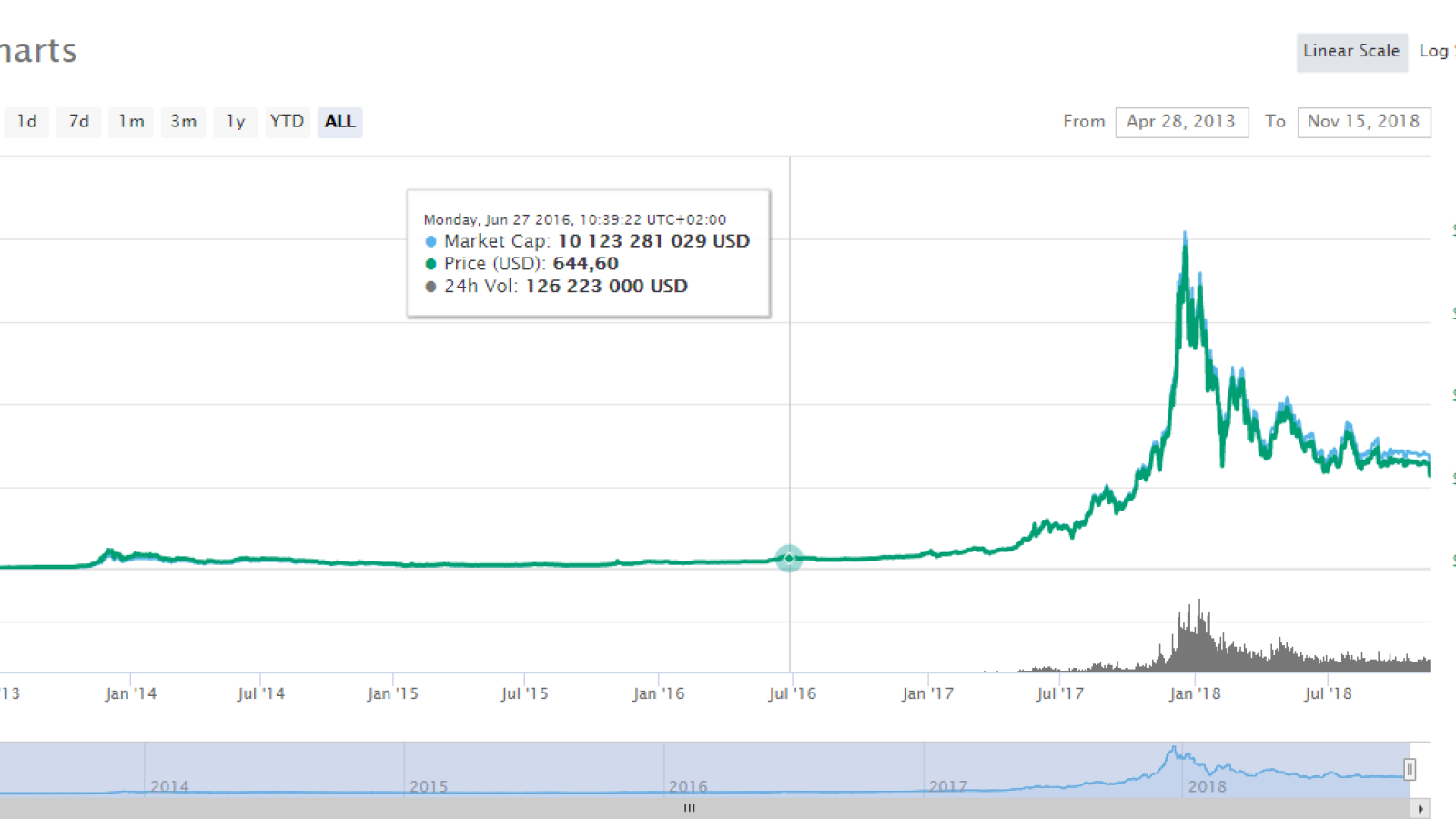 Curiously, even during this year's period of relative Bitcoin stability from August to November, the volume has hardly been more than $4 bln. Back then, BTC volume floated between slightly over $3 bln and $3.5 bln, when activity in the market was minimal. This coincided with a low period of volatility.
What do experts say?
On Wednesday, before Bitcoin dropped from $6,200 to the current level of $5,600, reaching another low, prominent crypto trader and technical analysis expert DonAlt tweeted that Bitcoin was demonstrating low momentum and in general looked quite weak.
$BTC update:

BTC looks pretty weak, this might be the first time I'm not buying 6.2k in quite a while.
I'm just not trusting it to hold forever after getting battered for so long.
If it does break alts will suffer hardest.
Waiting for the daily close.

S: 6200, 6250
R: 6330 pic.twitter.com/D9jwgvHMp8

— DonAlt (@CryptoDonAlt) November 14, 2018
Over the past day, the BTC price trend has followed almost a similar scenario that DonAlt spoke about, as coins with a small market cap also decline both against BTC and the USD.
If during Q1 and Q2 this year, altcoins and small market cap tokens demonstrated losses of 40 to 80 percent against the major cryptocurrency, then the additional losses of these assets against BTC in November make their total decline against Bitcoin equal to 95-98 percent.
Some other well-known traders in the community, such as Cred, believe BTC may well go back to the level of resistance at $6,000, since this point has been a level of support for a few months previously.
They also reckon that a retracement to $6,000 per BTC may take out the hardest part of the bearish pressure on the market and might let numerous crypto coins regain their momentum. However, a quick recovery from $5,600 to $6,000 at a quick pace seems highly unlikely at present.
Possible aftermath for 2019
Should the negative trend follow into the start of 2019, the market may well bottom out between the first and the second quarter. The potentially negative situation might get even worse if the launch of BTC futures planned by Bakkt fails to produce a large positive impact and does not live up to the expectations of market participants.