As soon as traders got word of the expected hard fork (set for Nov. 15), Bitcoin Cash climbed to a high of $638 (and even higher on some exchanges). However, this move was short-lived, and now BCH is trading around $480, a 23% drop for the last 7 days.
Twice a year, the BCH network is scheduled for regular upgrades and performance improvements, but this time the team did not reach a consensus. This means the blockchain will most likely split into two separate coins, and the market is getting ready for it. If you want to benefit from the extra coins created by the fork, now is high time for you grab some Bitcoin Cash. However, keep in mind that said fork may have an unexpected impact on both resulting coins... and it may not even happen.
Charts at a Glance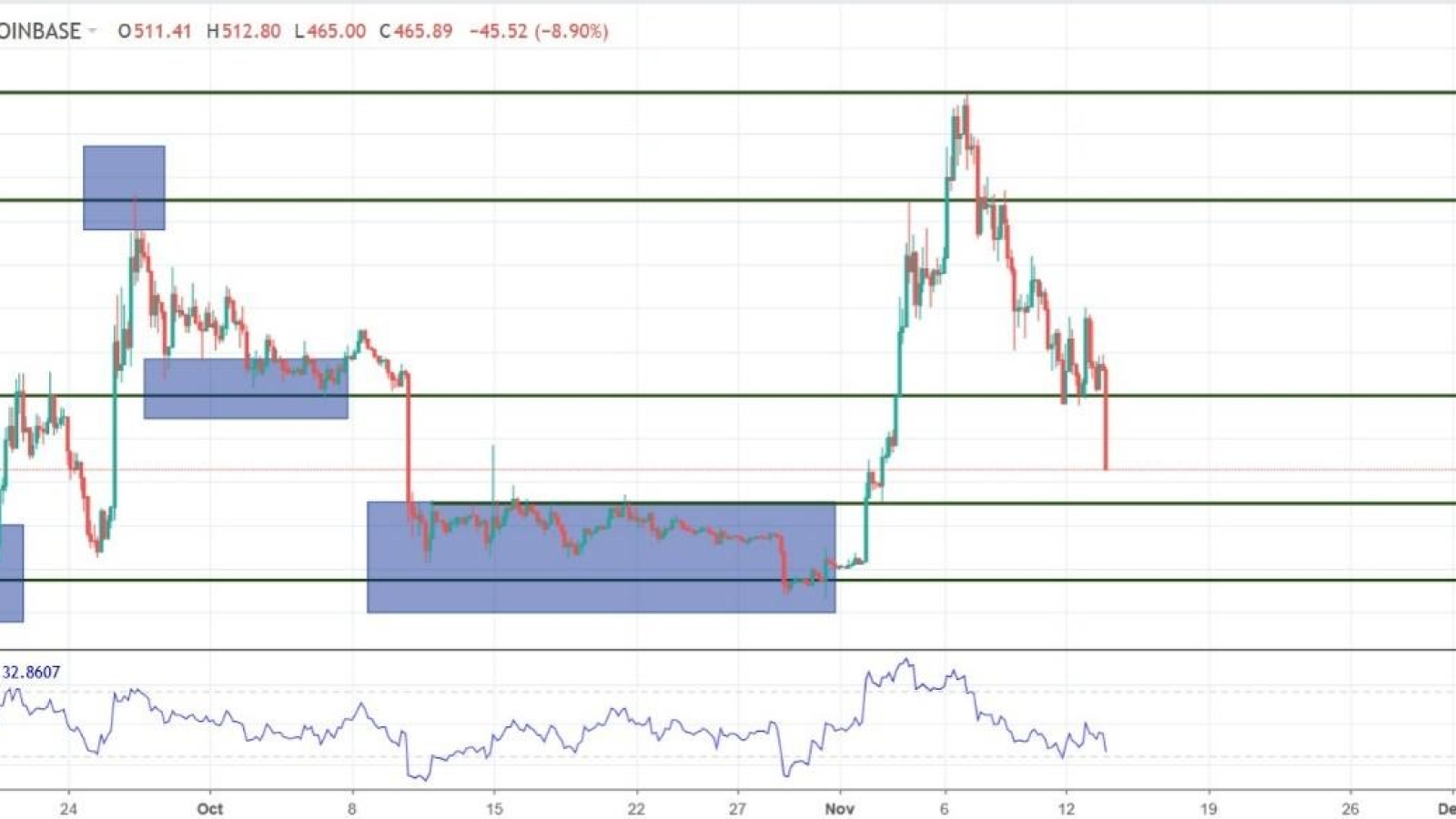 Bitcoin Cash has been sinking like an ax in a lake ever since it reached the high at 640. It has even dropped through the psychological level at 500, almost without flinching (it bounced around a bit, but nothing substantial) and now looks like it might head lower.
The next destination seems to be the previous resistance now turned support at 450, but the Relative Strength Index is approaching oversold. The position of the RSI by itself is not a strong indication that the drop will reverse, but if we consider the support level (450), we could see a bounce from this level. However, the technical aspect is secondary given the scheduled fork, so extreme caution is recommended.
Support zone: 450 followed by 415
Resistance zone: 500 (although this is not yet confirmed resistance)
Most likely scenario: choppy in the short term, depending on how the fork is received – extreme caution recommended