The crypto market is not gonna stop its bull sun; however, the growth is applied to only BTC and some altcoins. But despite the fall of most coins, the $200 Bln total capitalization market is approaching.
Another reason for the industry growth refers to Bitfinex which has already raised $1 Bln for its IEO via Private Sale.
Against all this, BTC's domination index has reached the highest point at 58%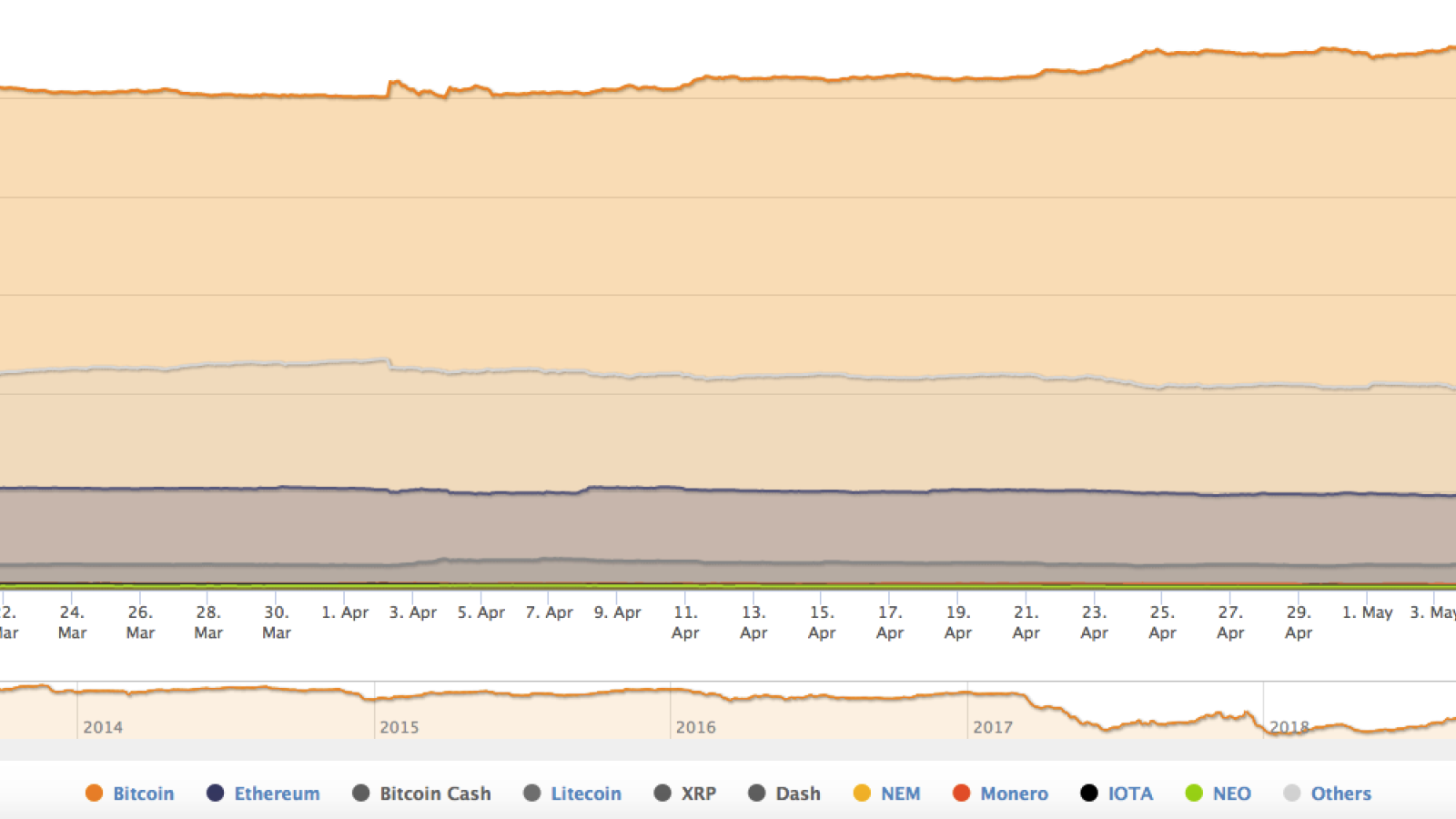 BTC/USD
Even though the week has not finished yet, our Bitcoin price prediction is not coming true, as the expecting rollback has not occurred, and bulls keep pushing the price to $6,500.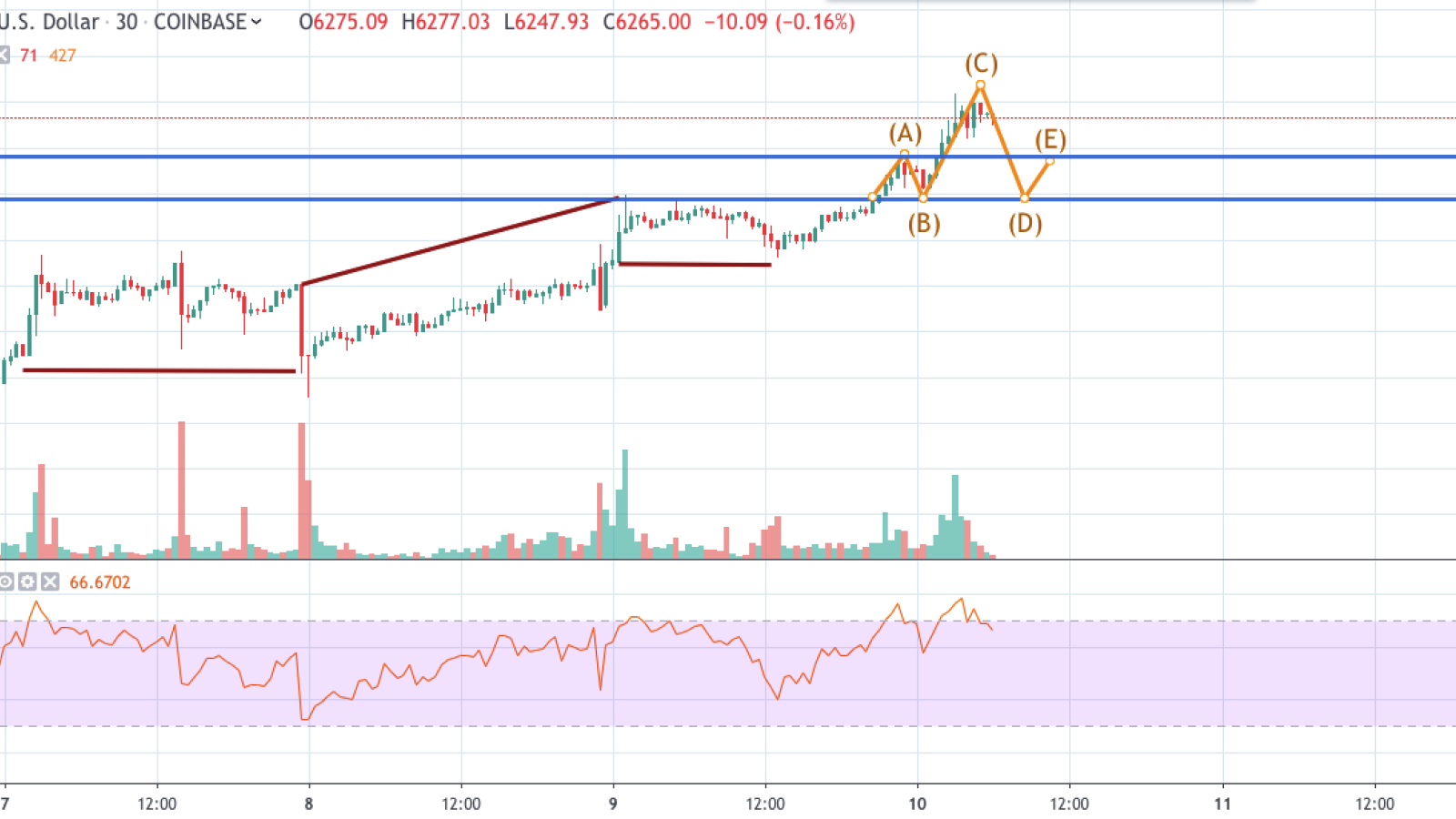 On the 30-min chart, BTC is located near the overbought zone on the RSI indicator. In this case, we can see the formation of the Head and Shoulders pattern, according to which the support level is at $6,090. Respectively, the possible scenario is a fall to this area and then a bounce back to $6,200 again.
The price of BTC is trading at $6,256 at the time of writing.
ETH/USD
The Ethereum quotes are following our yesterday forecast; however, a consolidation at $174.10 has not happened so far. Slowly but surely ETH is trying to copy the BTC's movement patterns, but, for now, its rate has increased by 1.5% over the past 24 hours.
Analyzing the technical factors, the quotes are located above the resistance level at $174.50. The MACD indicator shows the bullish tendencies; however, one should not expect a quick bull run due to the lack of high trading volumes.
In this regard, the possible scenario is a small correction to $170 and after that growth up to $180 by May 12.
The price of ETH is trading at $173.99 at the time of writing.
LTC/USD
All people discuss Bitcoin or Ethereum, but there are many other promising top coins. Litecoin is a vivid example of such an asset. The reason why we have chosen LTC, but not any other crypto is today's growth by more than 3%. Such a rise is backed by the release of Litecoin Core v0.17.1.
This update includes a small change in the user interface, a new wallet format, enhanced privacy features and a significant shift in policy regarding commissions.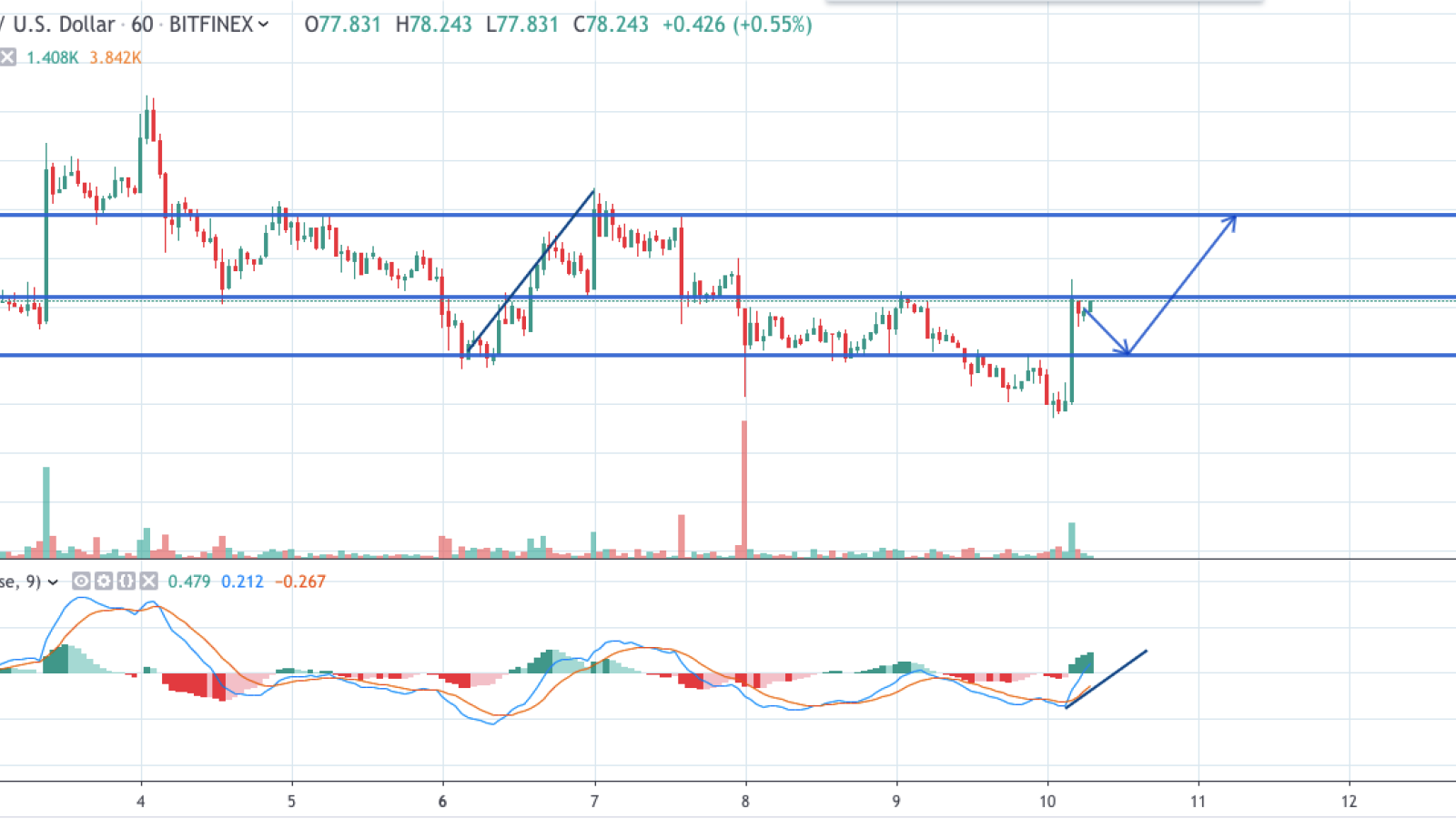 In terms of the technical analysis, LTC has rocketed by more than 5% just over 1 hour, as it is outlined on the hourly chart. The quotes have touched the resistance at $78.4, however, could not fix the level.
In order smooth growth continues, the asset should come back to the support at $78, and then a road to $81 may happen by May, 11. The MACD indicator also backs such a forecast.
The price of LTC is trading at $77.86 at the time of writing.