The price of XRP has experienced a significant drop of over 10% since the beginning of the week, following a massive correction on the crypto market. The token lost all of the growth it had seen in recent weeks in just one hour and returned to $0.465 per token. This news was reported earlier by U.Today.
Such an unexpected market turn sparked heated discussions in the community, with even David Schwartz, one of the architects of XRPL and current CTO at Ripple, joining in.
Schwartz's reaction came to a tweet from an XRP enthusiast who stated that they had been de-risking for a month and felt better with less exposure, having sold 55% of their XRP bag at $0.49. Schwartz supported the idea of de-risking, stating that it is rational and smart. He also noted that there will never be a perfect time to do it, as the market's high could always go higher and the market's low could always go lower.
Current market conditions are a reminder of the volatility of the cryptocurrency market and the importance of managing risk when investing in digital assets. While it can be tempting to hold onto investments during a dip, de-risking is a reasonable and rational approach to minimize losses.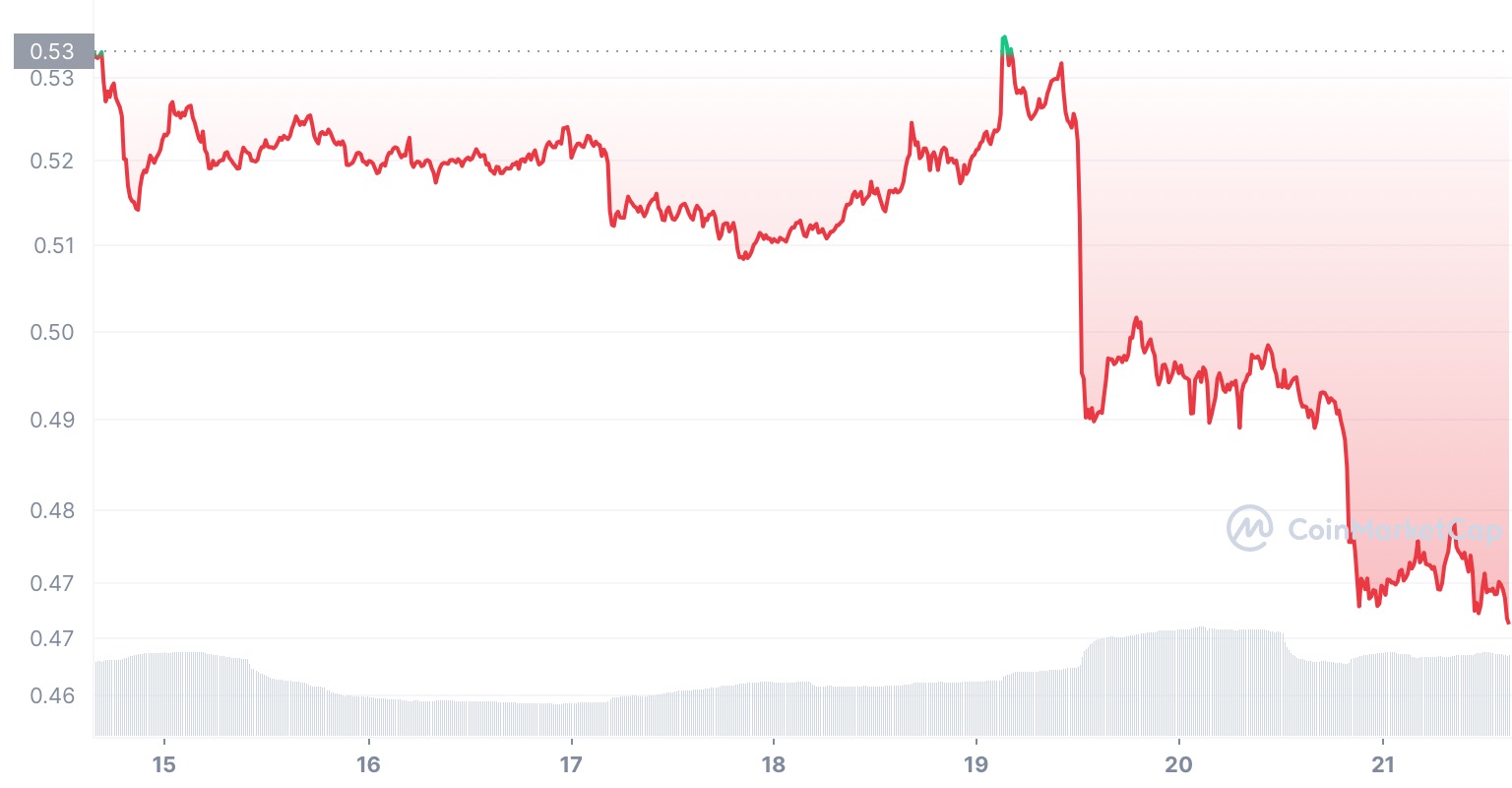 As of now, it is unclear what the future holds for XRP and the rest of the crypto market. Nevertheless, as long as the token's price is above the indicated support level, a bullish scenario is a priority.