PrimeXBT releases a sneak peek of the new Covesting module that they plan to integrate in their trading platform soon
Last month, two major crypto trading firms, PrimeXBT and Covesting, announced a partnership to integrate a new Covesting module into the PrimeXBT multi-asset Bitcoin-based trading platform.
Now, PrimeXBT has released the first sneak peek of how the Covesting module will work to give investors and traders an idea of what they should be expecting.
Pros offering their services to novice traders
The new module by Covesting allows newbies to simply add their money into funds set up by professional traders without having to do an all-day-long research and watch the market for hours.
Later on, professional traders get their share of profits from those made by the novices, which seems to be a fair deal for both sides. However, it is important that novice investors still undertake their own research, in order to choose correctly among existing strategies that they wish to follow from experts.
This research can be easily done via the Covesting tap as soon as it is added to the dashboard.
The module provided by Covesting is going to rate each investment fund using crucial metrics, including daily ROI, total all-time ROI, etc.
Sections of the Covesting module
There will be several sections to help users estimate investment funds of expert traders and choose between them.
The Rating section provides details on funds, in particular about trading metrics, such as total profit, performance, equity and many more. This section uses a five-star system of ranking to help users make the best choice.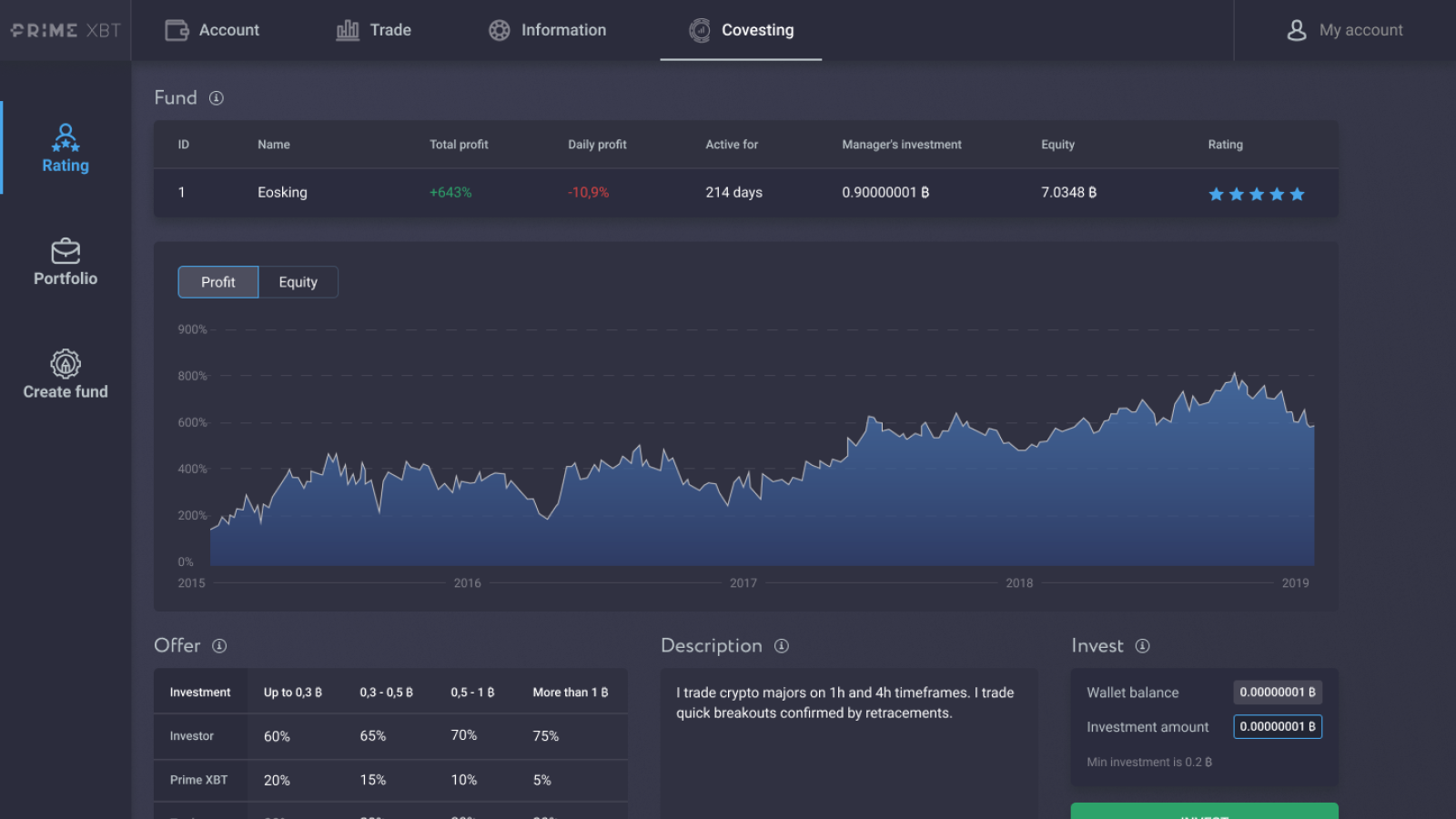 In the Portfolio section, investors will be able to check the history of investment of each fund and see its current positions. One can also check pending exits here to see the time remaining before the exit.
In the Portfolio section, investors can also see additional performance data.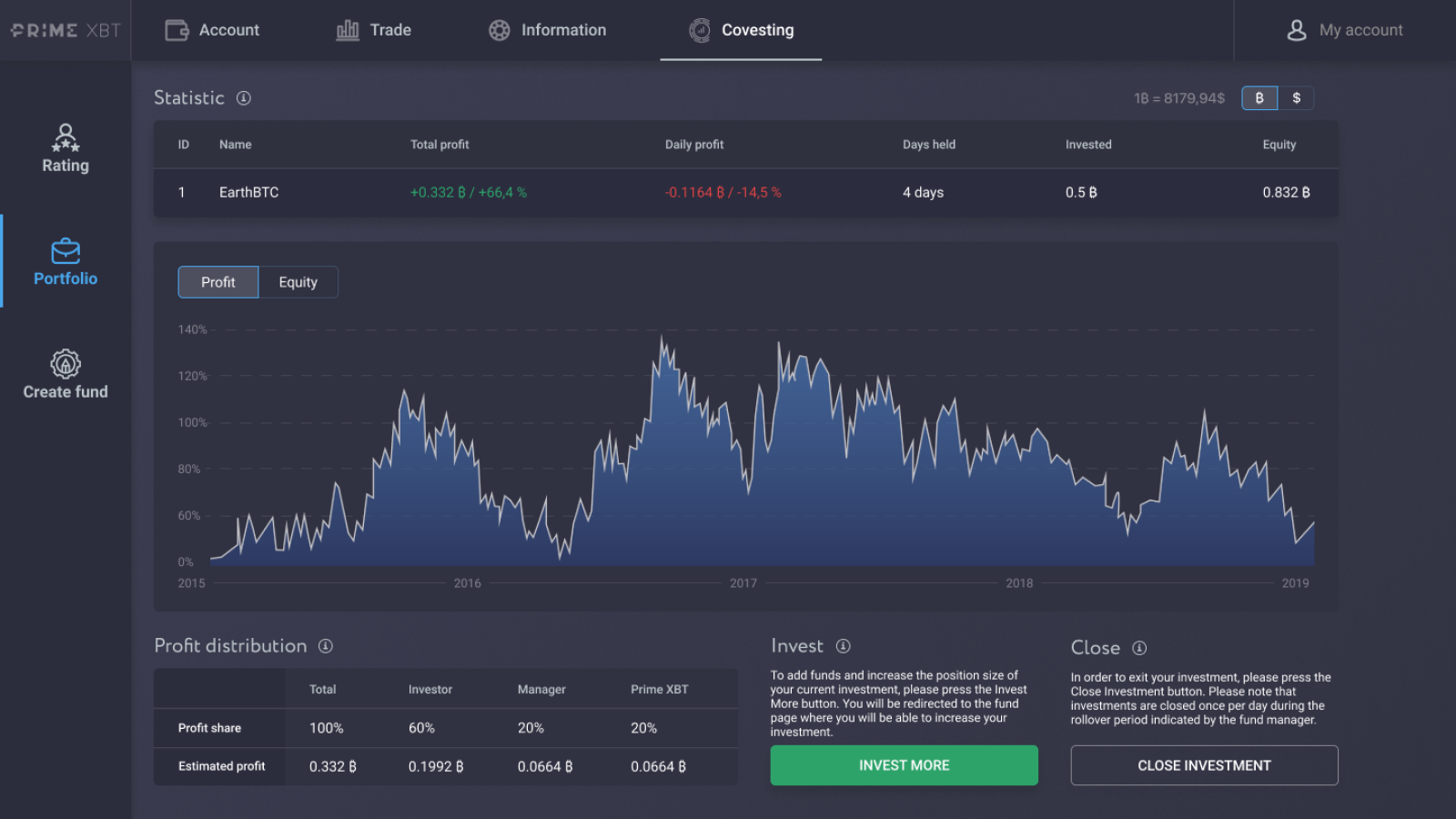 The Create Fund section allows traders to set up a fund and let investors join it. If a trader decides to create such a fund, they will have to close all their open positions or any open trading orders. Their trading account must have a balance of at least 0.2 BTC on it.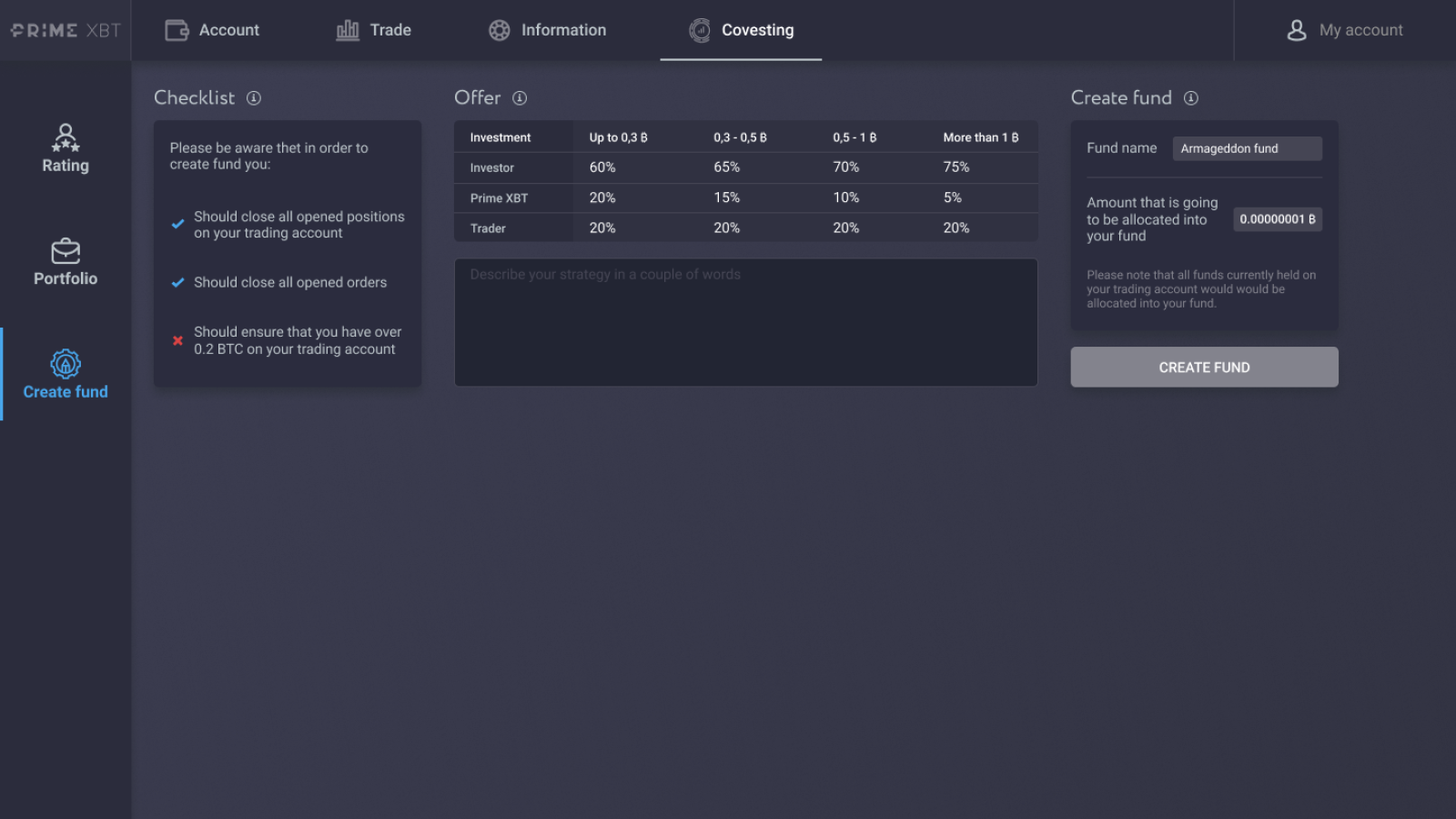 A mobile version of the website is to be launched soon, so users will be able to check on all the options and features offered by PrimeXBT.