P2PB2B is an Estonian cryptocurrency exchange that can be used by individual customers only, but has a few benefits for ICOs, too. It features an open API for startups and provides the opportunity to get a free listing within 5 minutes. The multi cryptocurrency exchange platform has managed to attract a worldwide audience and reach an enormous daily turnover. How it can be useful for the average user and token creators, and is the game worth the candle?
About P2PB2B
Established in 2014, the Estonia-based P2PB2B exchange platform has quickly become popular around the world. It enables users to sell and buy cryptocurrency online. Its main currencies are BTC, ETH, and USD. What makes it appealing is the absence of trading fees and the fact that it has got a free listing of any business application's API.
Today, P2PB2B supports 42 trading pairs with the following most popular combinations: BTC/USD, BCH/ETH, BCH/USD, DASH/BTC, BCH/BTC, LTC/BTC, DASH/USD, ETC/BTC, DASH/ETH, LTC/USD.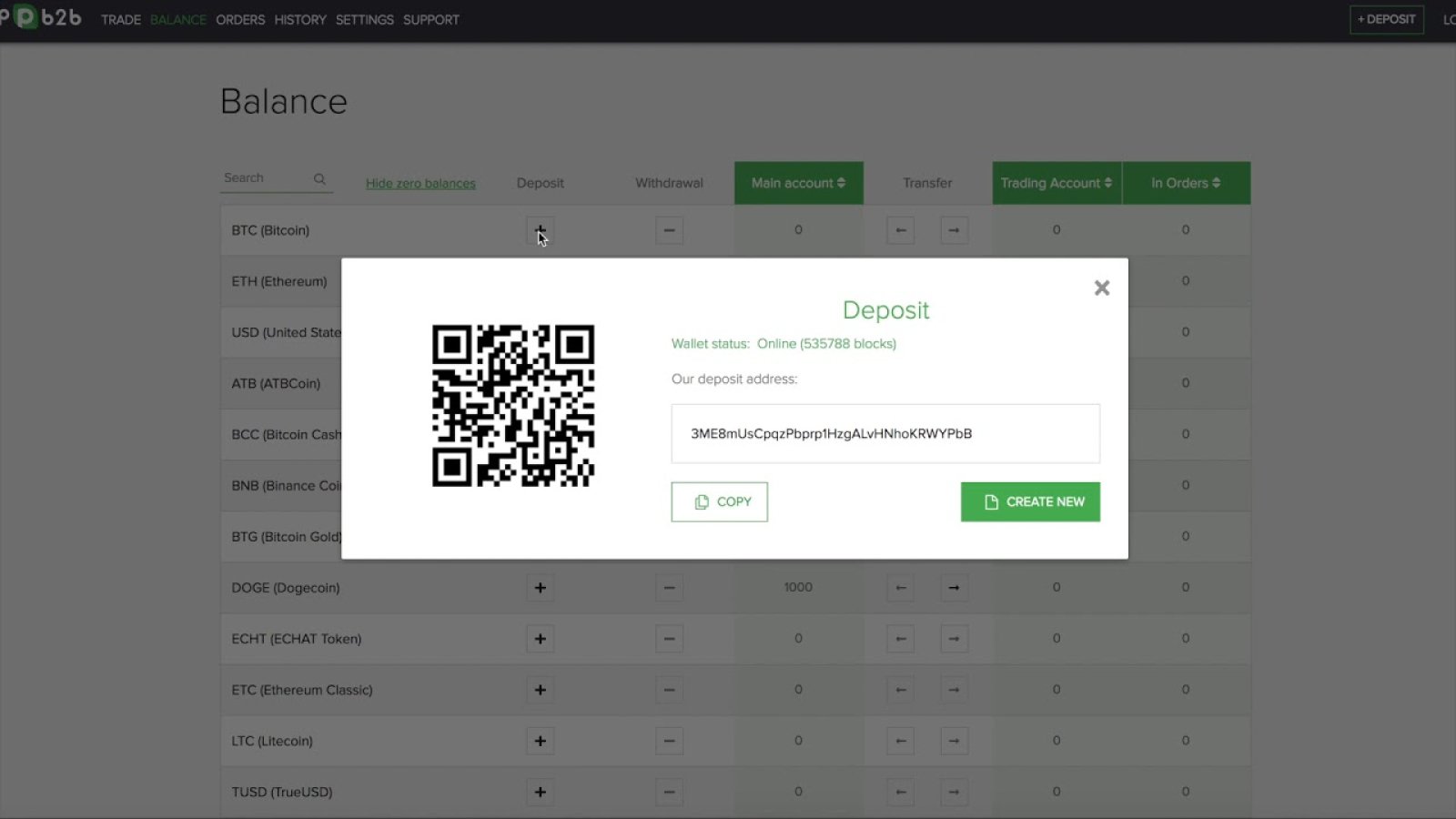 At the moment of writing this article, the exchange platform had a daily turnover of $31.38 mln and was the 47th exchange platform in the world by the volume of trading per 24 hours. In the last week, the overall trading turnover was $80.76 mln or 12,609.76 BTC, the monthly turnover — $148.77 mln or 23,228.17 BTC.
Generally, P2PB2B reviews are positive: users are satisfied with the speed of processing and fee policy. But can P2PB2B be called an ideal place for traders?
Exchange Features
When it comes to P2PB2B, it seems to be a bare-bones solution: the platform cannot boast out-of-the-box functions, but it does what's said on the label. P2PB2B is a reliable, quick and convenient cryptocurrency exchange platform — isn't this the primary requirement from traders?
To make the trading process more efficient, the exchange provides:
current cryptocurrency rates;

infographics;

news;

transaction history;

cryptocurrency descriptions.
When you need a simple and reliable cryptocurrency exchange platform, this is just the ticket.
Main Advantages
Limit your appetites: P2PB2B won't spoil you rotten with such features as signals, detailed personalized statistics, or crypto funds (analog of bank deposits). However, you can reap benefits from:
Exceptional processing speed: servers process up to 10,000 trades every second and support up to 1,000,000 TCP connections.

Decent safety. Over 95% of users' assets are stored on cold wallets. Hacking is detected and blocked by an advanced Firewall.

A well-developed affiliate program allows adding to your profit. The referral program is topped off by the referral game: every season, the most active traders can win a generous amount of altcoins.

24/7 customer support is available for all users. Assistants speak English, Chinese (Mandarin), Japanese, Russian, Indonesian, Spanish, and German.

Recently, ATB coin was added, which delighted many traders.
It should be noted that P2PB2B's single-page website is simplicity itself: it features everything you need and nothing you don't. Navigation is a no-brainer, and newcomers will easily figure out what is what.
Bonuses
As previously mentioned, P2PB2B organizes contests: the most active users can gain points and win free tokens. The P2PB2B team went further and introduced 'the Battle of Bitcoin forks' for token creators.
What is it made for? Since the launch of Bitcoin, many developers tried to improve it and fix issues. In April 2018, there were 69 Bitcoin forks in total, but only 10 of them were present on exchanges. P2PB2B decided to help the best forks make their way to the market. The crypto community will decide which project is the best – winners get listed on P2PB2B.
Traders with at least 0.003 BTC / 0.05 ETH / 25 USD on their account are allowed to vote. How is it organized?
The first stage lasts one week, and only 8 coins pass to the next round. Coins that make it to the play-off receive listing on the platform for one month.

Eight coins are divided into pairs and participate in matches. Each match lasts 24 hours. Only 2 finalists pass to the final.

The final stage lasts for 5 days. The winner is chosen by voting and gets a free listing on the exchange.
Following this process, the companies behind Bitcoin forks will be able to promote their token.
Referral Program
P2PB2B offers a great referral program that's topped off by Referral Games. Users who recommend this platform to their friends are paid a certain percent from their transactions. It is calculated in the currency of the trading commission and paid once a month.
In November-December 2018, the platform will organize the next season of Referral Games (every user is free to participate). To become a participant, you should register on https://p2pb2b.io, get the Referral Link, and invite friends through it. The more friends join the platform, the more coins you get. There's one condition: a player should perform at least one transaction once a day, be that an order, deposit or withdrawal. Each transaction brings one point.
The actions of referred friends matter, as well. Thus, when a friend deposits money on his account or goes through KYC procedure, you get 5 or 10 points correspondingly. As soon as the number of referred friends reaches 10, a trader can get a 50% commission rate until the end of the game.
5 traders with the highest amount of points will win. The 1 mln token winners' pot will be divided in the following way:
1 place – 250,000 tokens.

2 place – 125,000 tokens.

3place – 50,000 tokens.

4 place– 40,000 tokens.

5 place – 35,000 tokens.
Every season, the type of coin for reward is changed. This time, the E-Dinar coin is playing in the season.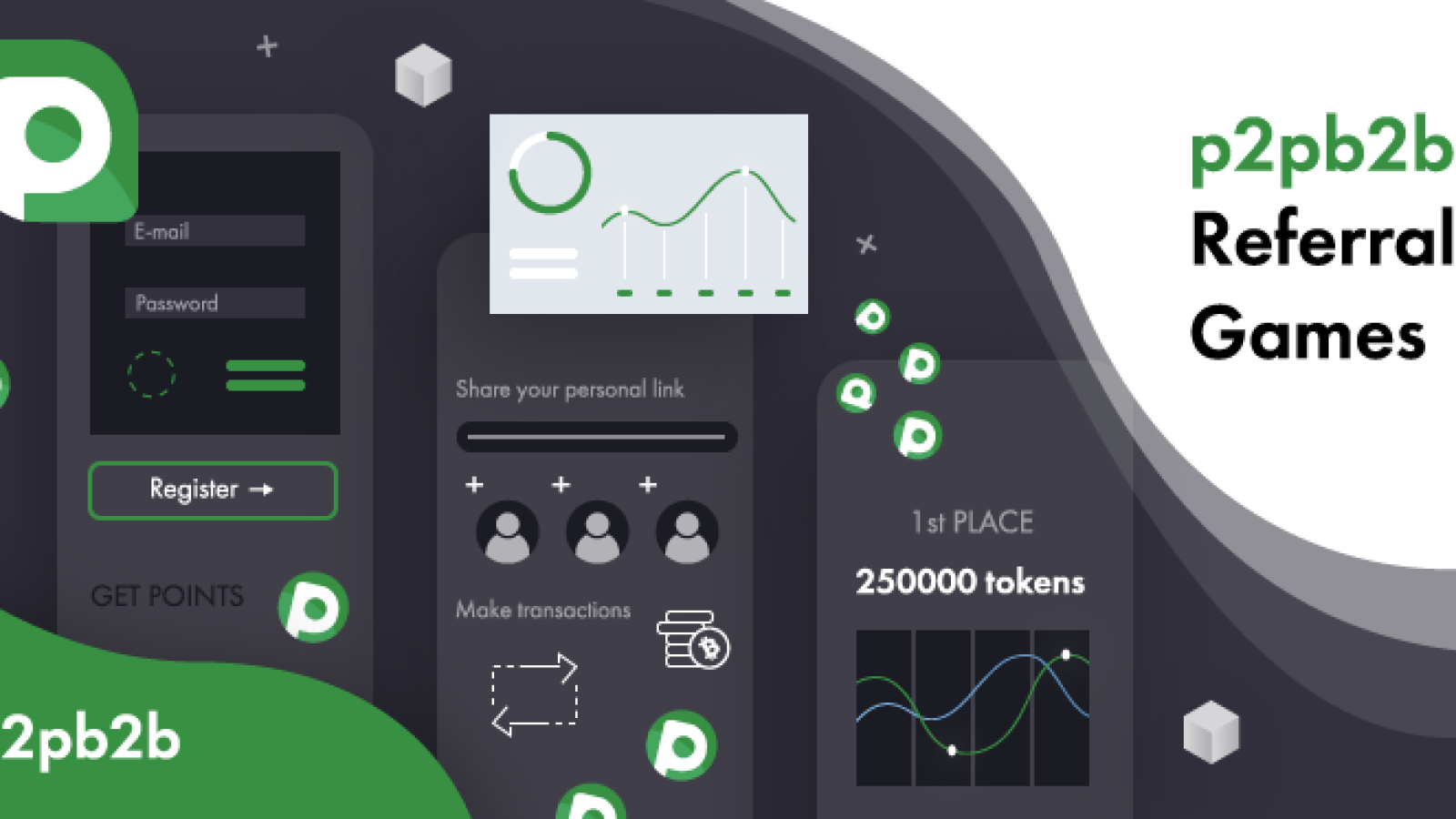 Exchange Trade Volume
P2PB2B is in the Top-50 world exchange platform ranking due to the fact that its daily exchange volume is $31.38 mln (4,899.74 BTC). In a week, the exchange trade rate rises to $80.76 mln (12,609.76 BT); in a month, to $148.77 mln or 23,228.17 BTC.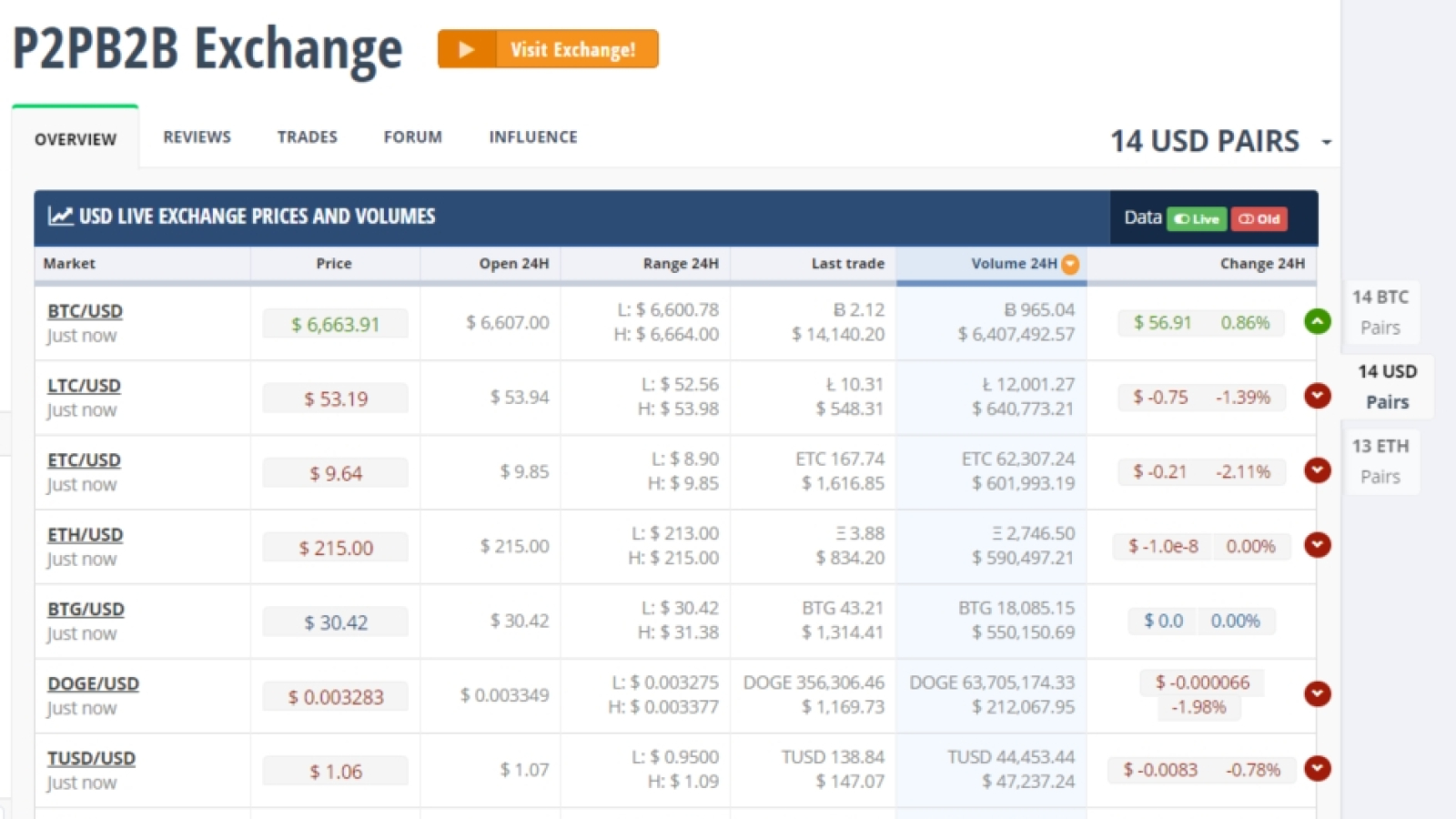 How to Use P2PB2B
The platform is very easy in use. First, you need to register — this process takes a couple of minutes and requires minimal personal information. Then you should make a deposit and start trading. Exchange transactions are performed in the form of orders. You can be a maker and place your sell/buy order, or be a taker and accept someone's order — this transaction will be instant.
Purchasing Cryptocurrency
In order to purchase cryptocurrency, you need to make a USD deposit on your account. This can be done by a wire transfer, or with a debit/credit card. Go to the personal Account → Deposit. Choose a payment method and confirm the transaction. As a rule, money is deposited instantly.
As soon as you have money transferred on your account, you should go to the Trade section and place or select the existing Buy order. As soon as it's accepted by someone, you'll have the coins transferred on your account.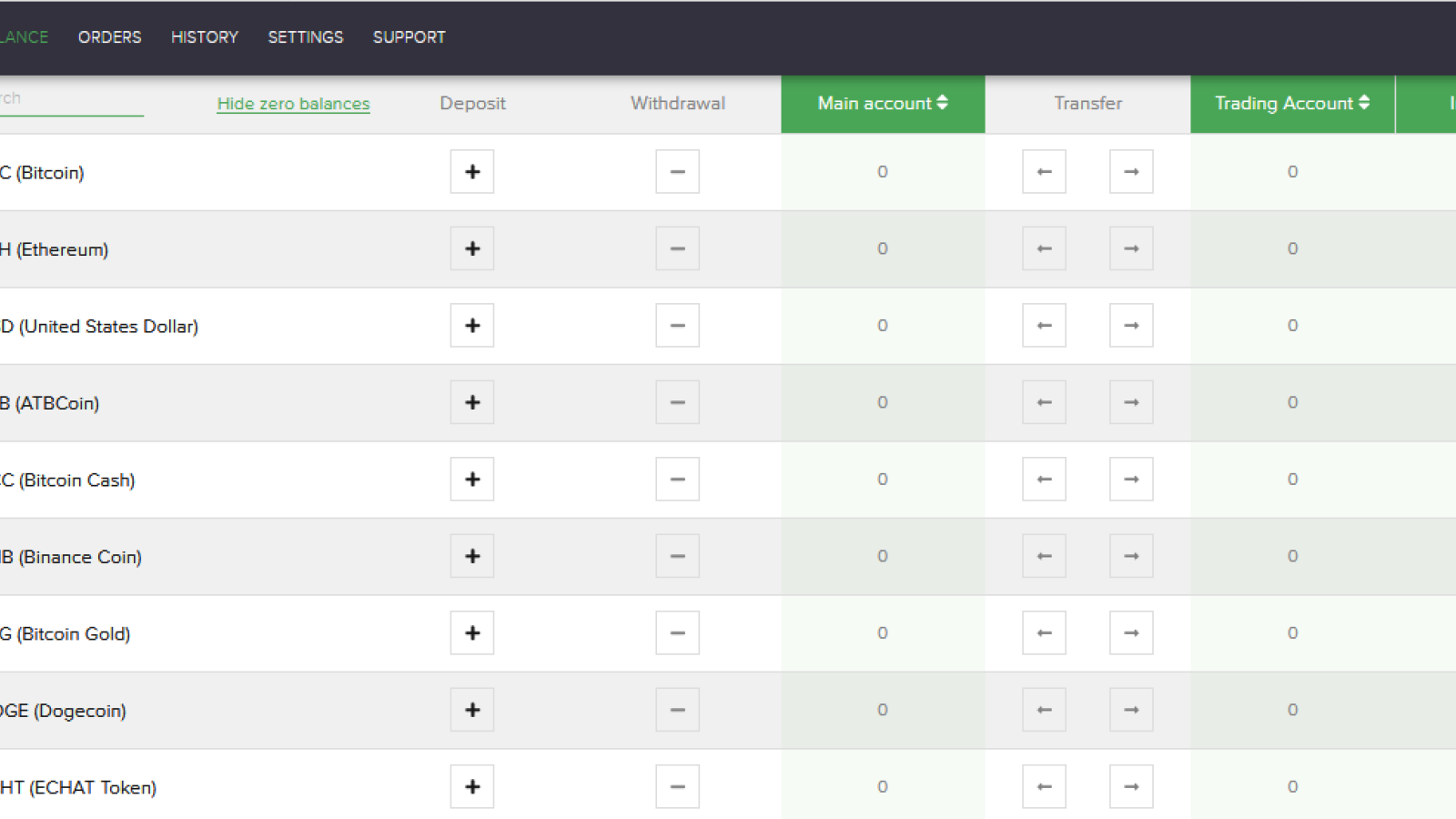 On P2PB2B, users can buy vouchers (alphanumeric redeemable code) that can serve to transfer coins between Accounts. To buy a voucher, go to the Codes section on the upper left corner of the interface. Select the desired cryptocurrency from the list and specify the amount of the voucher. Then click the Create button. After that, the code should appear in My Code section.
Trading Pairs
At the moment, P2PB2B offers 42 trading pairs. The most popular are LTC/BTC. BTC/USD, BCH/ETH, BCH/USD, DASH/BTC, DASH/ETH, ETC/BTC. It cannot be called an extensive choice, but the most demanded coins are covered.
Trade Fees
Good news: P2PB2B does not charge any trading fees. Exchanging cryptocurrency is totally free. However, deposit and withdrawal are charged. The platform accepts deposits in USD only: the fee is 4% (min 10 USD, max 100 USD). 0.2% fee is charged in addition to the purchased deposit.
As for withdrawal fees, they depend on the type of cryptocurrency you use:
-0.0012 BTC;
-0.01 ETH;
-USD: 4% (min 10 USD, max 100 USD);
-0 ATB + 0.1% (min 10 ATB, max 1000 ATB);
-0.03 BCC;
-10 BNB;
-0.1% (min 0.1 BTG, max 10 BTG);
-15000 CHE;
-20 CRBT;
-200 DOGE;
-20 ECHT;
-0.01 ETC;
-0.01 LTC;
-200 QUiNT;
-20 TUSD.
The platform may also charge a Storage fee for storing cryptocurrency until assets are reclaimed. The exact amount of fee can be checked in the Fee Schedule page. This commission is charged on a daily basis.
Transaction Limits & Liquidity
P2PB2B has the following limits.
Minimum withdrawal: BTC - 0.002 BTC, ETH - 0.02 ETH, USD - USD15
As for maximum withdrawal limits, it depends on the type of account.
New accounts (without KYC): Newly created accounts have a $0 (or equivalent) withdrawal limit.

Basic accounts: Basic accounts can currently withdraw $500 (or equivalent) per 24 hours.

Enhanced Accounts: $100,000 (or equivalent) per day. Two-factor verification is required.
Setting up a Trade Account
Since P2PB2B is a simple, intuitive platform, setting up an account is as easy as 1-2-3. Here's what you need to do.
Creating an Account
Creating an account on P2PB2B is quite easy. Open the https://p2pb2b.io/register page. In the window you'll need to specify:
your e-mail address;

password and password confirmation;

captcha.
Now confirm that you agree with conditions and click Sign up. An activation email will be sent to you. If you don't see the letter, check the Spam folder. Click the link inside the email and you're ready.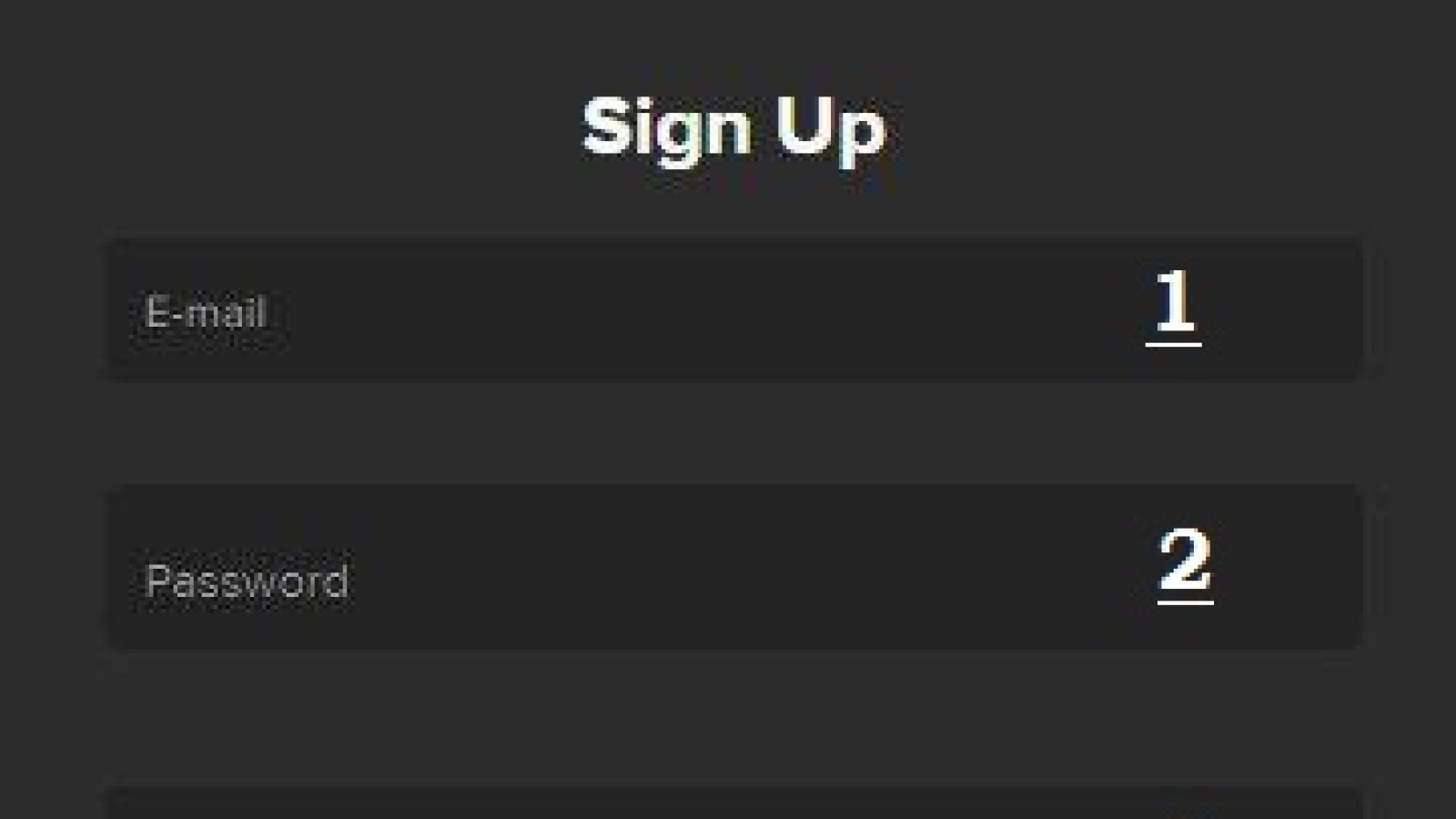 If you have forgotten your password, you'll need to go through the procedure of recovery, which might be quite complicated. In fact, users are allowed to generate a PIN-code for password recovery, but if you forget that too, you'll have no choice but to contact customer support. Write support@p2pb2b.io from your email address, explain the problem, specify your latest actions and deposits on the account, and provide screenshots, if possible.
Security
Like its analogs, P2PB2B provides the whole gamut of security measures for its customers. First, users' payment and personal information is encrypted; the website features an SSL certificate. Secondly, 98% of users' assets are protected by cold storage. Thirdly, the platform leverages WAF that detects and prevents hacking. There were no reports of hacking or any fraudulent activity on P2PB2B: this website has an unsullied reputation.
To top it off, the platform has two-factor authentication technology, which eliminates the risk of stealing funds from users' accounts. They can activate 2-step authentication and use SMS codes to verify their personality. If you lose the code or key to two-factor authentication, you'll need to provide KYC data, your account login, and the information about the latest currency deposits and withdrawals.
Please note that P2PB2B practices KYC (Know Your Customer): that means your personal information will be required to perform transactions and withdrawals. You CANNOT withdraw money until the KYC procedure is finished. When your identity is verified, you will be able to make a withdrawal request within 24 hours.
Like some other exchange platforms, P2PB2B can suspend or terminate a user's account if it's suspected to be used for illegal purposes. For example, users' accounts can be blocked for performing transactions connected with:
drugs and other narcotic substances;

weapons and explosives of any type;

pyramids, Ponzi and other schemes;

goods under trade embargo;

body parts or human remains;

protected animals or protected plants;

other purchases in the darknet.
Therefore, all transactions are tracked. Some clients can find this moment unacceptable.
Adding Payment Methods
Payment method management is performed in the user's personal account. As soon as you open it, you should proceed to Payments. There, you should click Add new and specify your bank credentials, or debit/credit card information.
If you want to join with a bank account, note that P2PB2B supports only the advcash wallet. You will need to register at https://wallet.advcash.com/register and get a wallet.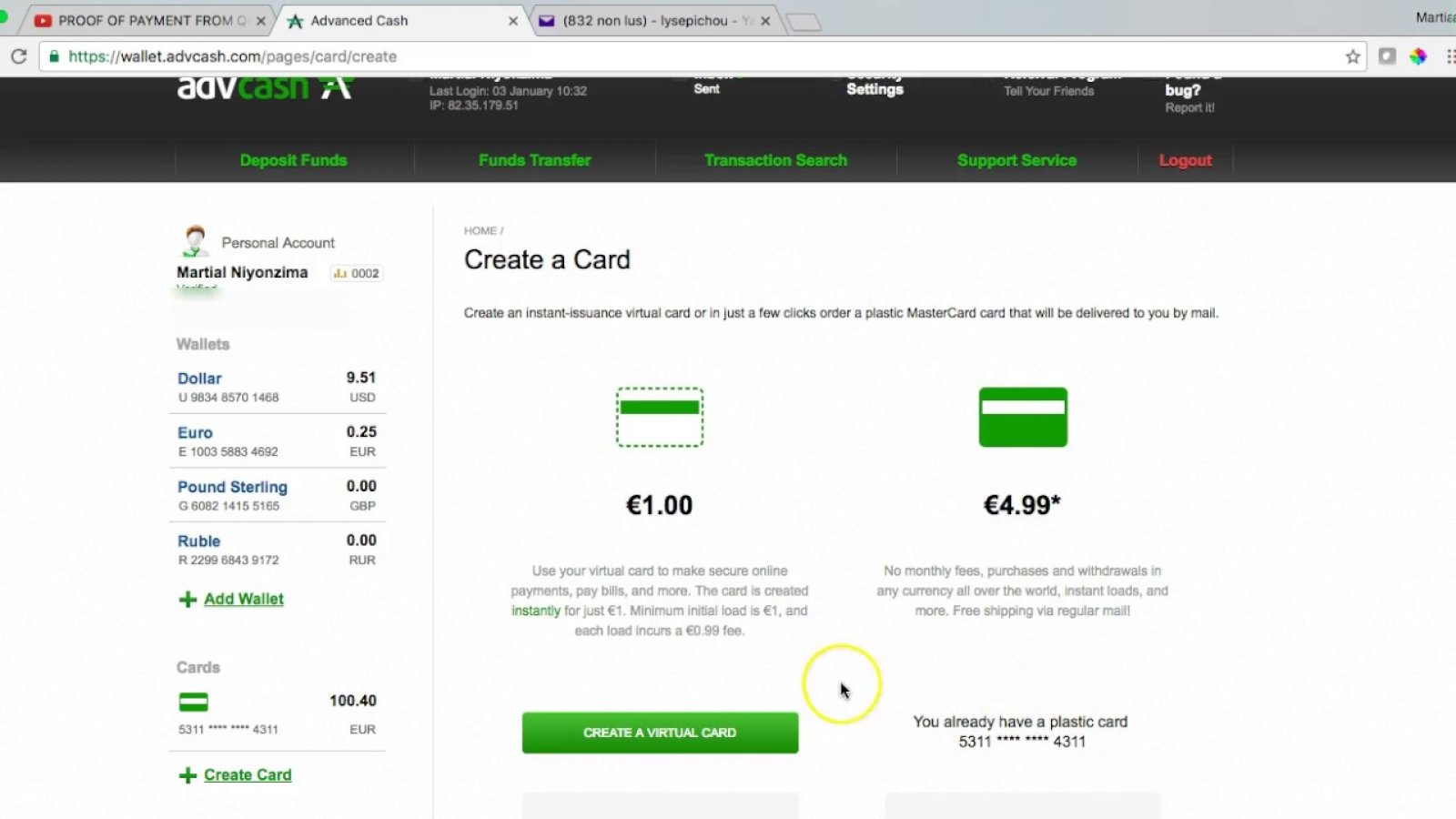 Depositing/Sending Cryptocurrency
For making a deposit, click Balance → Deposit. Click "+" next to the coin you want to buy. You will be able to place an order, or be a taker and accept one of the orders from the list.
Alternatively, you can go to the main page. Open the Trade section and select the desired cryptocurrency by double-clicking on it in the list of coins: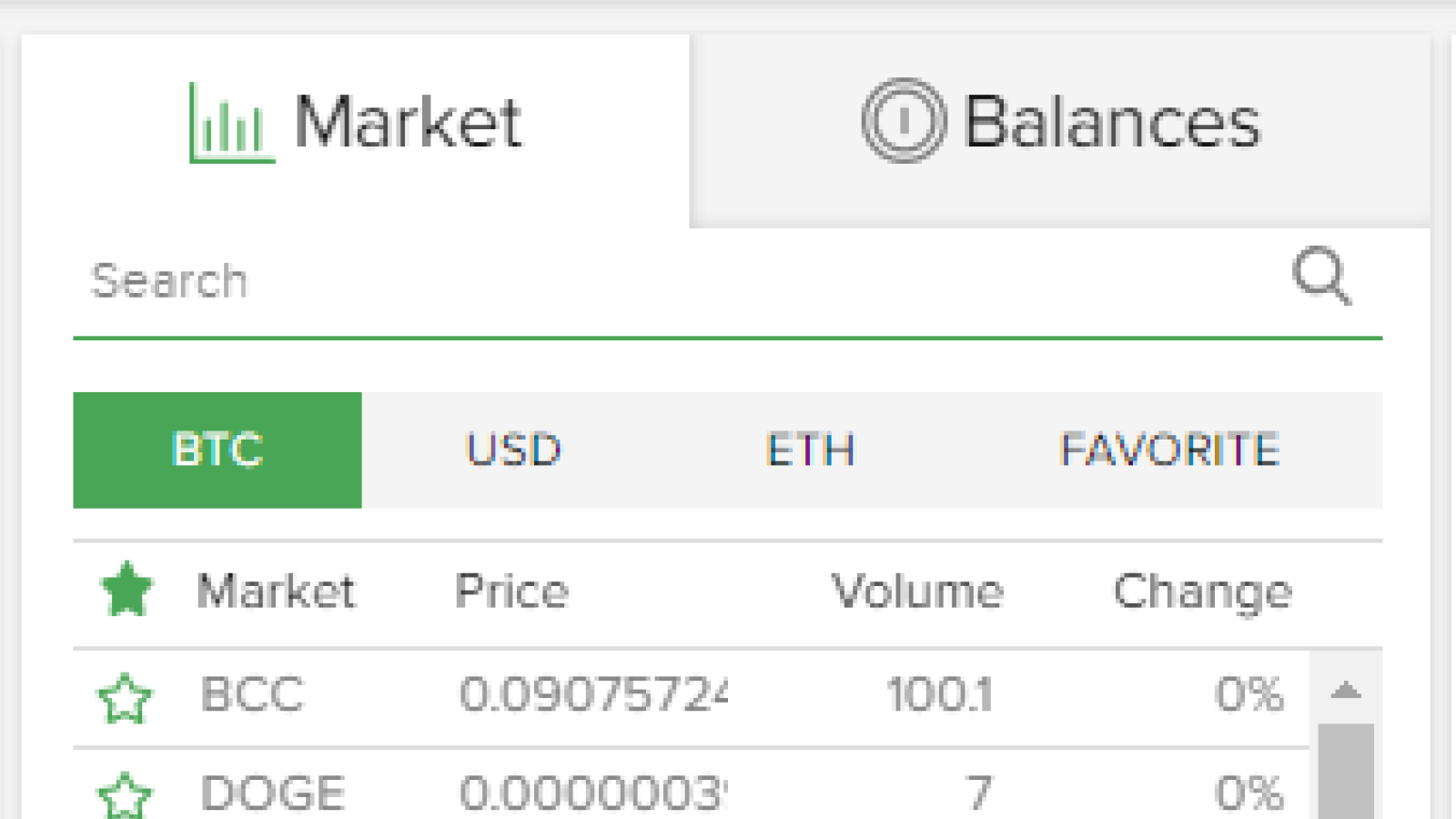 You'll see the forms of selling and buying cryptocurrency. Whenever the typed sum exceeds the limits of your budget, you'll see the notification in red letters:
As soon as you place your order, you'll be able to track it in "My Orders" section.
Please note that rates are not fixed: P2PB2B users are free to set up their own rates. Besides, the administration does not handle the orders — P2PB2B doesn't approve/control the placed orders. They appear in the list of orders automatically, so you will have to wait until someone accepts your order. If that doesn't happen while other orders are being processed, don't despair. You can cancel the current open Order and submit a new one with a more agreeable price. Keep in mind that you can only cancel orders that haven't been accepted yet. As soon as your Order is accepted, the transaction becomes irreversible.
Another pitfall is 'partial acceptance of Order'. Your Order can be divided into separate payments. For example, you can issue 200 coins and get 40 coins first, and the rest a bit later. This issue cannot be called convenient, but it adds to your chances of having the Order accepted.
Customer Support
Many users praise the platform for responsive and helpful customer support. It is available on 24/7 basis without holidays and breaks. Customers can contact the assistants via email and receive the answer to their question within a few minutes. P2PB2B team does its best to help customers solve their problems and keeps improving the service.
At the moment, P2PB2B customer support is offered in seven languages: English, Chinese (Mandarin), Japanese, Russian, Indonesian, Spanish, and German.
Conclusion
After 4 years of work, P2PB2B has made a proper reboot and attracted even more customers from all over the world. This is a simple platform for profitable trading that is devoid of extra features. Decent customer support, the absence of transaction fees, and ultimate convenience make this project ideal for beginners. As for professionals, they may lack some functions, such as in-depth analytics, trading signals, and forecasts.
Another thing the platform lacks is a mobile trading app. P2PB2B is not up to scratch for traders wishing to work on the go. However, when the team manages to address these shortfalls, things may take off.
Please do not mistake the p2p Android application for P2PB2B — there are no official Android or iOS compatible versions!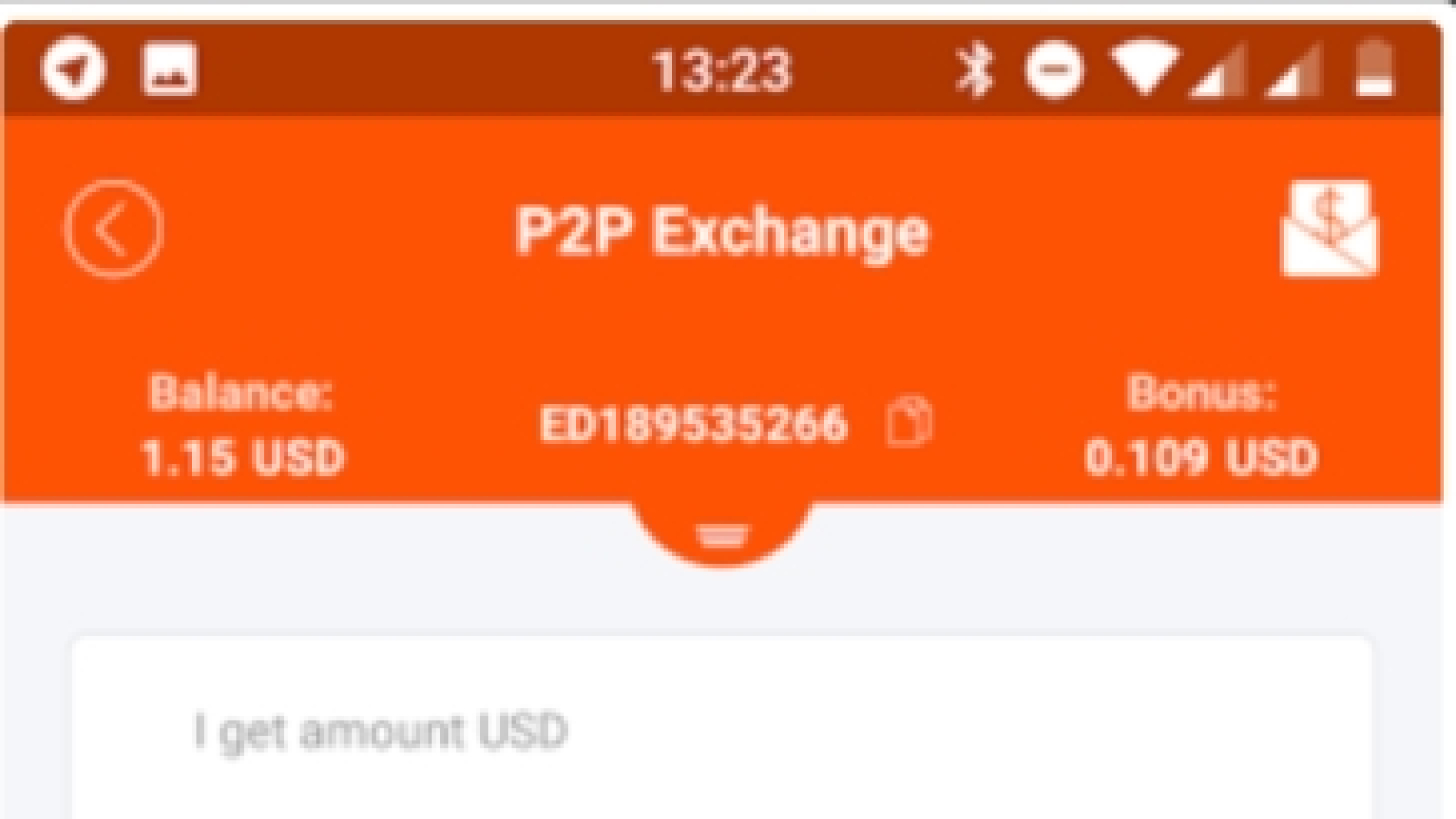 In order to make a final decision, compare the advantages and disadvantages of P2PB2B:
| | |
| --- | --- |
| Pros | Cons |
| Low fees. 0% fee for BTC and ETH deposit. 0.2% fee for trading coins. | Fixed withdrawal fees, which is expensive for minor withdrawals. The fee is defined by the type of coin processed. |
| Top-notch customer support on 24/7 basis. Users can contact the assistants via email. Seven languages are supported (English, Chinese (Mandarin), Japanese, Russian, Indonesian, Spanish, and German). | KYC procedure and tracking of user's transactions. P2PB2B does NOT allow for anonymous transactions and can freeze your account for actions rendered illegal. |
| Exceptional security. SSL encryption and strong WAF guarantee protection against hacking. Over 95% of users' cryptocurrency is stored on cold wallets, which prevents hacking, data breaches and malware. | A relatively small amount of trading pairs. While competitors offer hundreds or 1000+ coins for transaction, P2PB2B has only 42 trading pairs. |
| Intuitive interface: the exchange platform is easy to use; it features only the necessary functions. Even beginners will master navigation quickly. For the token to enter the exchange, it should have value and liquidity, and its code must be error-free and public. | The absence of a mobile application is a serious drawback that may cost P2PB2B millions of users. The team has never mentioned that they will launch a mobile app for Android and iOS. |
| The exchange platform gives starters the chance to get listed — the worthiest project can promote their tokens and enter the market totally for free. | No corporate accounts are available, which means the current withdrawal and transaction limits can be too harsh for users. |
| | There's no margin/leverage trading. |
P2PB2B can be recommended for starters who need to learn the basics of trading. They don't have to do anything except for placing their order or taking the current ones. The administrators do not control the orders, which is why users have a chance to set up agreeable transaction rates. Therefore, you can enjoy the freedom of trading coupled with convenience and decent customer support. In order to stay competitive, P2PB2B needs to add new cryptocurrency and features for professional traders. Without advanced trading features and mobile applications, the platform is doomed to become just another exchange out of hundreds similar platforms.