2018 was a hard year for investors: prices of the major crypto assets dropped severely with Ethereum price falling by 76% from January 2018 to November 2018. However, as it always happens with any bear environment, experts anticipate improvement, and Ethereum price 2019 promises to grow back. Will Ethereum restore its previous position? Let's read about Ethereum predictions from crypto experts and find out whether Eth investments still make sense.
Before we start comparing forecasts and opinions, let's find out what happened to Ethereum.
Why did the Ethereum price fell in 2018?
Despite highly positive Ethereum price prediction 2018, the cryptocurrency value didn't live up to traders' expectations. With crypto put on a pedestal by crypto enthusiasts, how come it happened?
Bearish trend
The main explanation for the massive drop of crypto price is bearish market that mostly affected:
● BTC
● LTC
● Bitcoin Cash
● XRP (though it managed to minimize losses).
Why did the market go bearish? The clearest reason is that Bitcoin ETFs haven't been supported by the SEC. "Crypto investors hoped that ETF would attract even more money", - explained Money Morning Cryptocurrency Expert David Zeiler. ETFs would open new opportunities to large investors and stabilize the market.
But since SEC didn't approve of Bitcoin ETFs, crypto investors lost their enthusiasm. As the result, it triggered cash outflow.
Hacks
Another reason for Ethereum prediction 2018 to fail is massive hacking. Although crypto holders are aware of cryptocurrency safety practices, hackers invent new ways of stealing the hard-earned tokens. According to CCN.com statistics, by July 2018, cybercriminals stole crypto worth $731 mln from crypto exchanges. Zaif alone (the Japanese crypto exchange platform) lost $59 stolen from users' accounts on September 19, 2018.
On August 24, 2018, hackers stole Ethereum worth $150,000 from MyEtherWallet accounts performing a DNS attack. According to Chinese internet security firm Qihoo 360 Netlab, hackers have stolen $20 million in Ether from poorly configured Ethereum mining rigs and third-party applications. Experts at the firm say the cyber-attacks target unsecured Ethereum nodes on the Internet.
Price drop as a counter reaction
According to Eric Wall, a cryptocurrency expert in Cinnober, many blockchain-based Ethereum projects that made millions of ETH in bucks last year dumped the currency to trigger the effect on the major global exchanges. Therefore, it would be logical for Ethereum price to fall in answer to it.
This situation was among experts' Eth predictions: some of them claimed that after a record-breaking price growth, the market requires a cool down. In the period from January 2017 to January 2018, Ethereum price performed even better than Bitcoin: while BTC grew by 1,364%, Ethereum soared by 9,370%. The early crypto investors multiplied their riches enormously, and that caused the adverse reaction.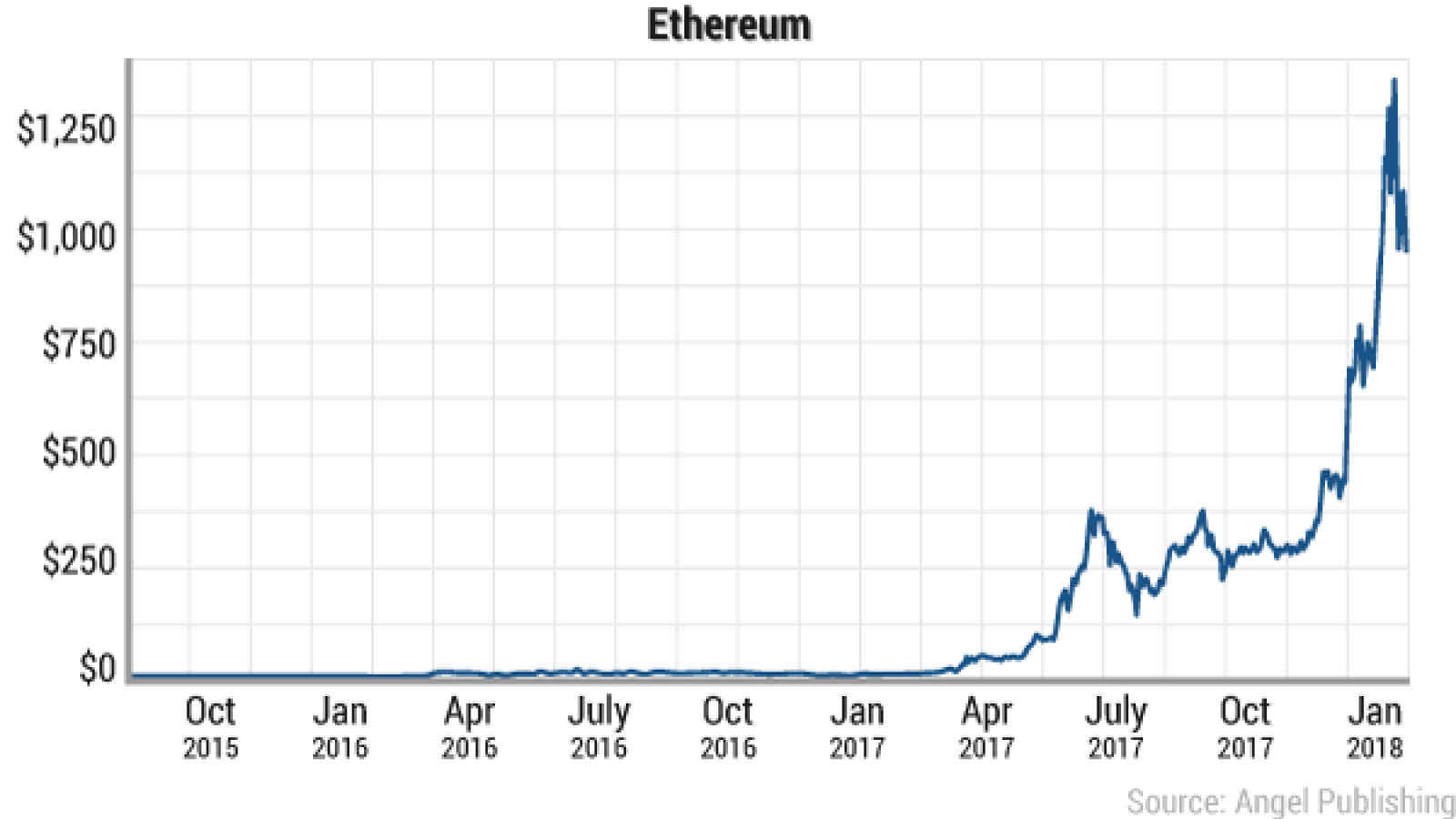 Now when the prices returned back to the bottom, investors are curious: what Ethereum price prediction 2019 is? Will buying Ethereum for the current $150 make you profit down the road?
Ethereum price forecast is mostly positive
Answering the previous question: yes, you should definitely consider buying Ethereum right now. Why?
1. Ethereum stays the primary blockchain for development of dApps. Not only it executes smart contracts, but also renders tools for decentralized software solutions popping up day by day. The smart contracts feature is on the rise, and this technology is backed up by governments, as well.
2. Many ICOs use Ethereum platform, too, which means Ethereum future price should rise.
3. Ethereum is supported by some fortune 500 companies and is being incorporated by financial organization. This factor adds up to the chances of Eth price prediction being positive.
The investments made right now would be speculative: you can enjoy huge profits in the following year if you purchase some Eth today. But how large your ROI can be?
Ethereum price prediction 2019 from experts
In fact, many crypto experts reckon that Ethereum will go up in 2019. The lowest projections are:
| | | |
| --- | --- | --- |
| Analyst | Ethereum predictions 2019 | Potential Return |
| Alisa Gus | $360 | 103.91% |
| Joseph Raczynski | $400 | 126.57% |
| Rabbi Ahmed | $420 | 137.90% |
| Tiana Laurence | $450 | 154.89% |
| Aaron LePoidevin | $500 | 183.22% |
| Genson Glier | $550 | 211.54% |
Therefore, making a 100% return of investment would be a natural thing. Are there any other possible scenarios? Here's Ethereum forecast from a few famous crypto enthusiasts.
1. Joseph Raczynski (founder of Joe Technologist.com) is sure the ETH value will reach $1,200 in a year. Besides, he claims that the ETH network has the largest crypto community and the dev team, and Ethereum's proof of concept is common among corporate contributors.
2. Nigel Green (CEO of The deVere group) is being very optimistic: he reckons that Ethereum future price might reach $2,500 by 2019. There are three reasons for it, including the growth of platforms using ETH, rising demand for digital currencies and smart contracts, and decentralization of cloud computations.
3. Ian McLeod (technology expert of Thomas Crown Art) is less optimistic. According to his Ethereum price forecast, the asset will set at $500 in 2019, though the dev team might reach new striking achievements. He predicts BTC will lose 50% of its crypto market share to ETH in about 5 years.
4. Tom Lee (head of research at Fundstrat Global Advisors) thinks that Ethereum will recover after the critical losses in the next year and reach the value of $1,900.
5. Craig Cobb (founder of TraderCobb.com) states that the cost of Ethereum will reach $240 by the end of 2019.
6. Trading Beasts' Ethereum price forecast is $908 by the end of 2019, but the average value might stay at the level of $650. That seems to be a realistic opinion.
7. Brian Schuster (founder of Ark Capital LLC) plans big. He believes that the asset can reach $100,000 or even higher in the next 5 years, and eventually replace gold with crypto. What this Ethereum price analysis is based upon? He doesn't explain.
Will Ethereum cost $ 1.000 in 2019?
We have already witnessed mind-blowing Ethereum rise, so why doubt this scenario can repeat? According to Coinswitch's Ethereum price predictions 2019, the currency can reach $1,400 in 2019 thanks to the enormous development of blockchain projects. Ethereum continues being number one blockchain platform for implementation of smart contracts. Besides, there are some technical improvements coming.
The rumor goes that ETH co-founders Vitalik Buterin and Joseph Lubin considered introducing storage fees for smart contracts with other engineers. To top it off, in the next 2 years, Ethereum will launch Proof of Stake that will enable users to earn their interest by using ETH in the network for validating transactions. Besides, the proof of stake will lead to zero supply inflation because stakers won't require large rewards considering the low cost of running a validating node. With proof of work, Ethereum miners have to spend much money on electricity and hardware, which requires a greater reward for the service.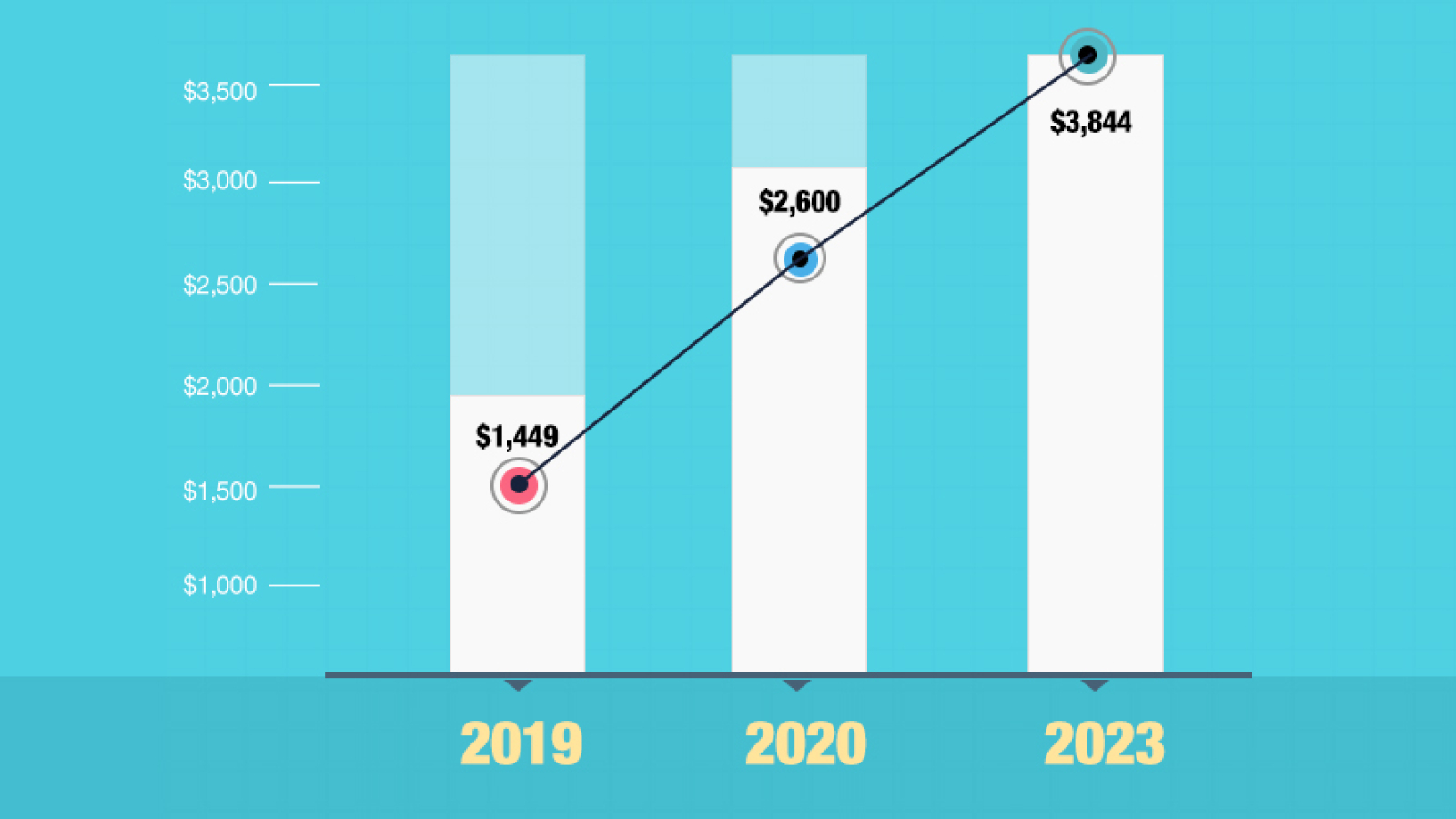 Image by Coinswitch
Another factor coming into play is gas burning: every transaction performed on Ethereum, we might expect that a small amount of Ether will be burned. This proposal received mostly positive reaction from the dev community. The results of PoS and gas burning would be evident: Ether price will soar.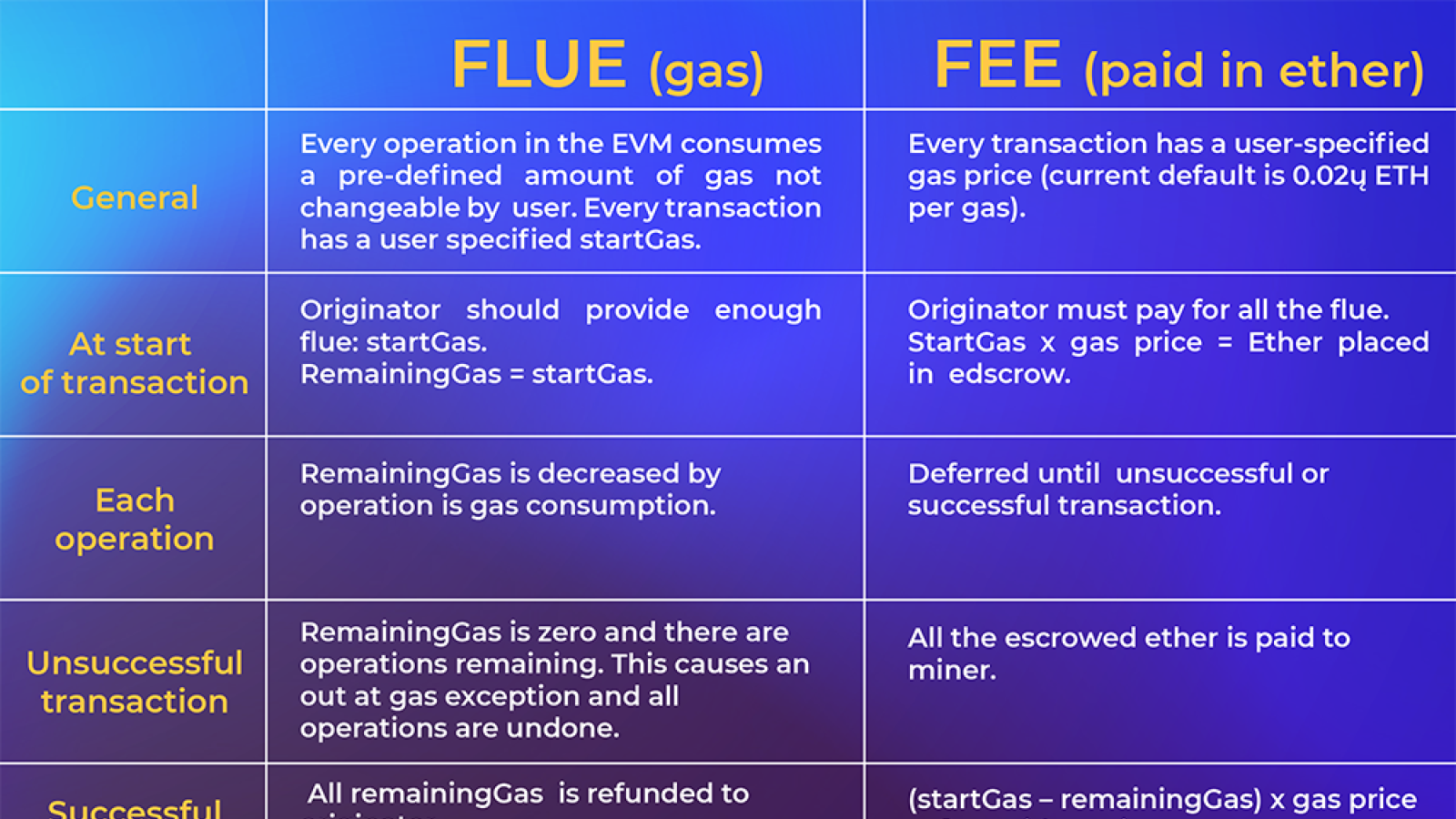 Today, Ethereum is already highly demanded in such spheres as decentralized control, digital asset storage, decentralized exchange, and gambling. Therefore, as soon as main Ethereum bottlenecks (high transaction cost, poor user experience) are eliminated, we can expect a boost of value growth because a higher level of demand would justify a $1,000 Ether.
However, some experts don't really think that Ethereum will recover its positions.
Despite a highly bullish Eth price prediction, Tim Enneking, managing director of Digital Capital Management explained that "There are no drivers to push ETH to 40% above its prior all-time high". According to Matthew De Silva, a crypto journalist at Quartz who made Ethereum prediction 2018 that its price will crush to the $179 mark (which really happened), Ethereum is getting close to zero, its natural state.
What Ethereum price prediction 2019 depends on?
There are several factors contributing to Ethereum's evolving:
1. Massive adoption of Ethereum and smart contracts by decentralized applications and ICOs.
2. Introduction of new technologies, such as proof of stake and gas burning.
3. Support from government and financial organizations.
4. Bullish market tendency.
As for the Ethereum price prediction 2020, it's too early to judge yet: the following year promises to be another rollercoaster, so we don't know where it all will finish.
BitDegree gives the following information: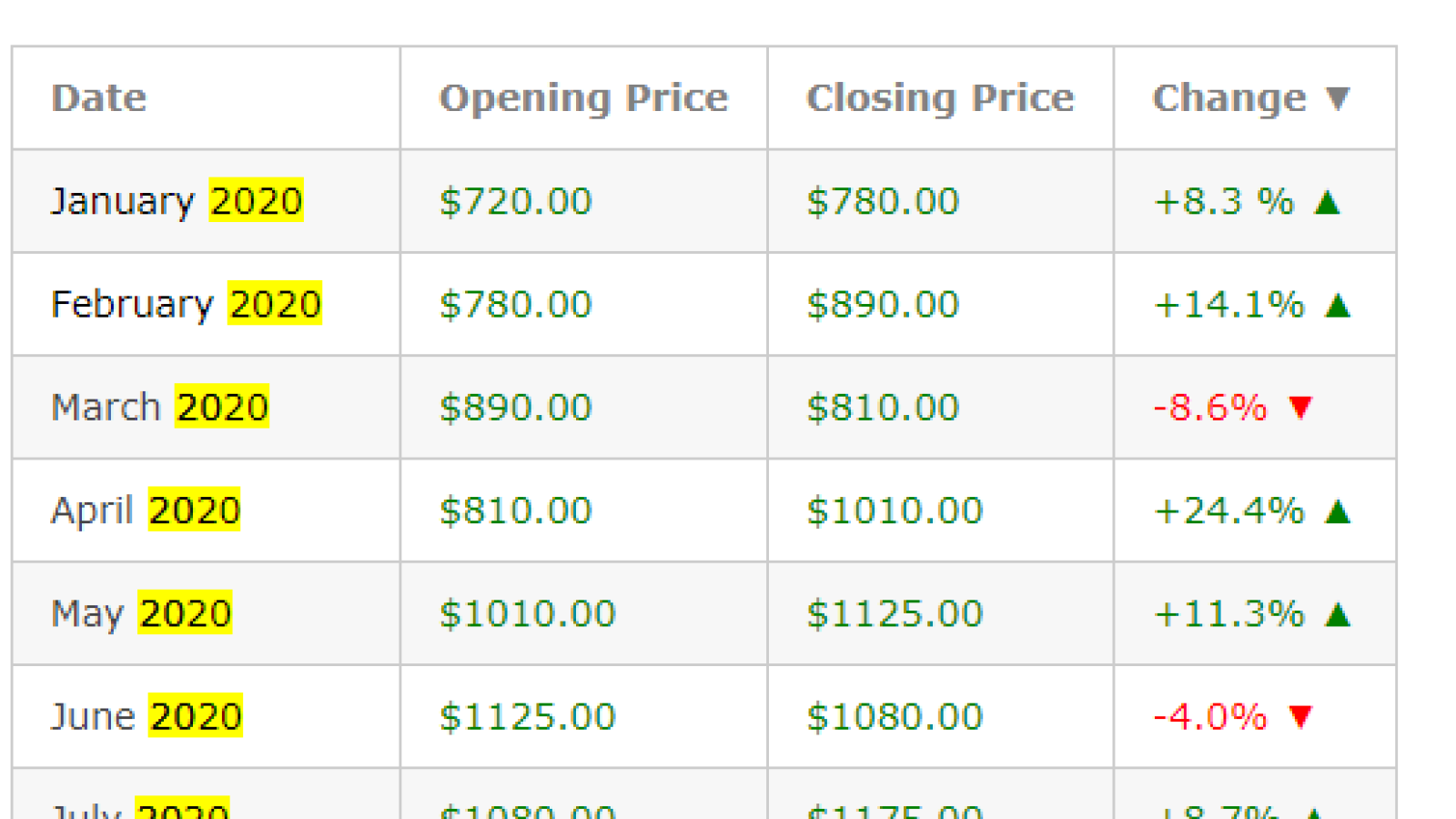 That Ethereum price prediction seems to be close to reality, but don't make any judgments until 2019 comes. It promises to be full of ups and downs. Probably, Ethereum will never outperform Bitcoin by the market cap, but Eth predictions are still positive, so don't miss out on your chance to make your ETH riches in 2019.