More than a quarter billion USD worth of Ether was transferred over the weekend in 21 separate transactions. The total amount adds up to more $273 million, with ten (10) of the largest transactions going from crypto exchange Bitfinex to an unknown address.
This could be due to Bitfinex's scheduled maintenance and server upgrade, but I am sure the FUD spreaders will speculate about malicious intent. In the meantime, Ethereum is sitting at a comfortable 12% gain over the last 7 days, so it doesn't seem affected that much.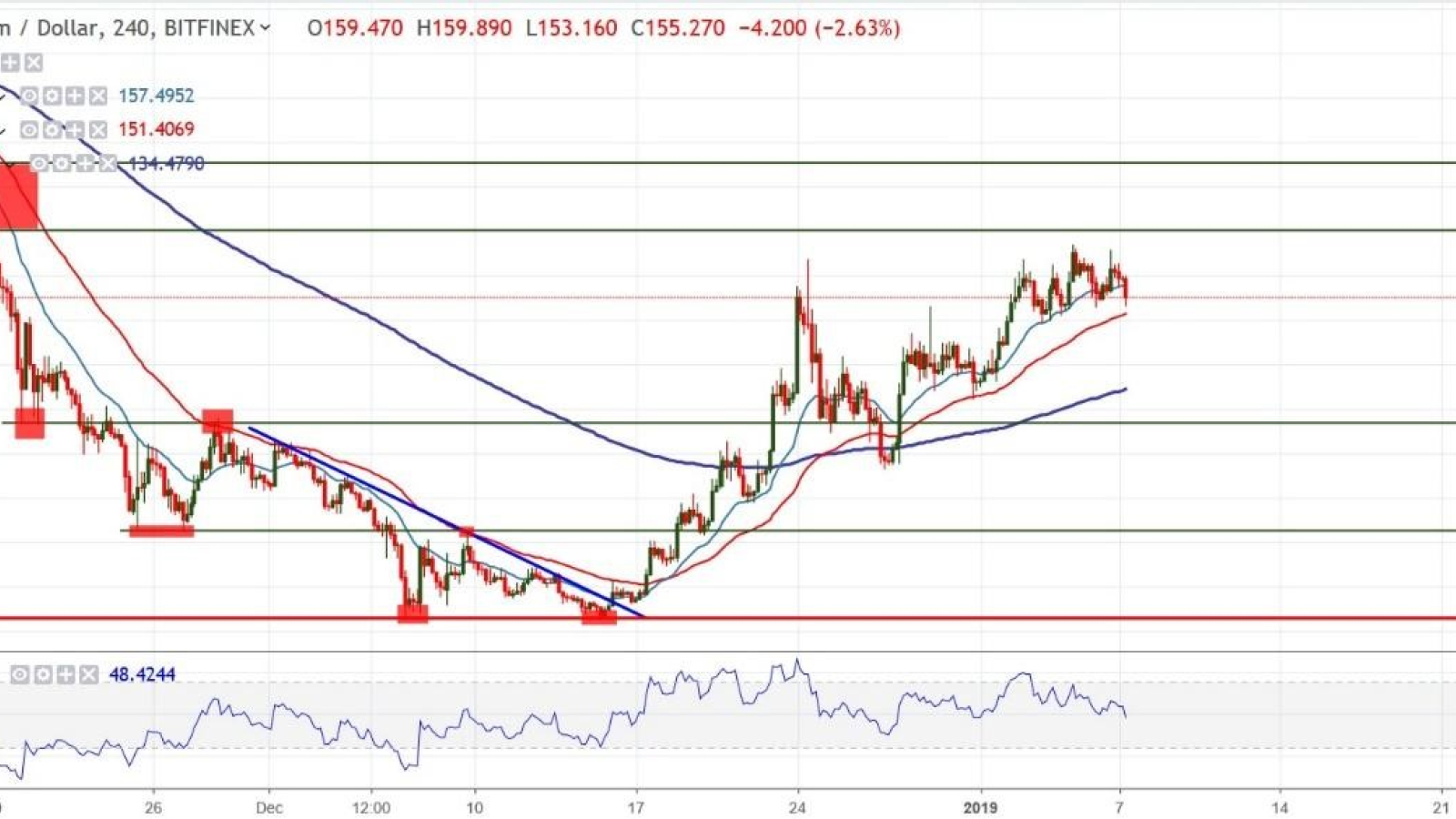 Currently trading at 153 against the US Dollar (aggregate price, CoinMarketCap), Ethereum has been one of the biggest gainers of the 2018 – 2019 switchover and is trading in an uptrend since reaching a low at $83 on Dec. 15, 2018.
Although the last month has been mostly bullish, Ethereum is still in a downtrend that started in January 2018, so don't pop the champagne just yet, thinking it's going to the Moon. The last few days the pair has traded just shy of 170 resistance, failing to threaten it, so it seems like upside action may need a retracement or at least that bullish pressure is dissipating.
Support zone: 50 EMA, 200 EMA, $130
Resistance zone: 170
Most likely scenario: drop below 50 EMA (4-hour chart)