The Enjin team has just made an announcement about the release of its Ethereum Blockchain explorer dubbed EnjinX in a recent Medium blog post. Notably, EnjinX is set to become the first universal explorer as multiple other coins, including Bitcoin and Litecoin, will be added to the application in 2019.
Making Blockchain user-friendly
Enjin's CMO Ilija Rolović states that the purpose behind designing this explorer was to streamline the mainstream adoption of Blockchain by making it understandable for uninitiated users. EnjinX checks all the points that are necessary for appealing to the general public: usability and simplicity that go in line with a top-notch design. Rolović adds that it took their dev team 'more than a year' to come up with this app – visualizing tons of data was the most challenging part.

As U.Today reported earlier, Blockchain, despite being in the limelight for years and having major use cases, is still struggling with adoption.


Aces up its sleeve
According to Rolović, one of the main advantages of the newly launched EnjinX explorer is that it doesn't contain any ads at all, so that its users won't have to deal with the nerve-racking promotional posts of yet another failing ICO.

It also offers a very smooth and fast searching experience (which is a pain point of many other Blockchain explorers). It has been estimated that the data is displayed 30 seconds faster than on alternative platforms.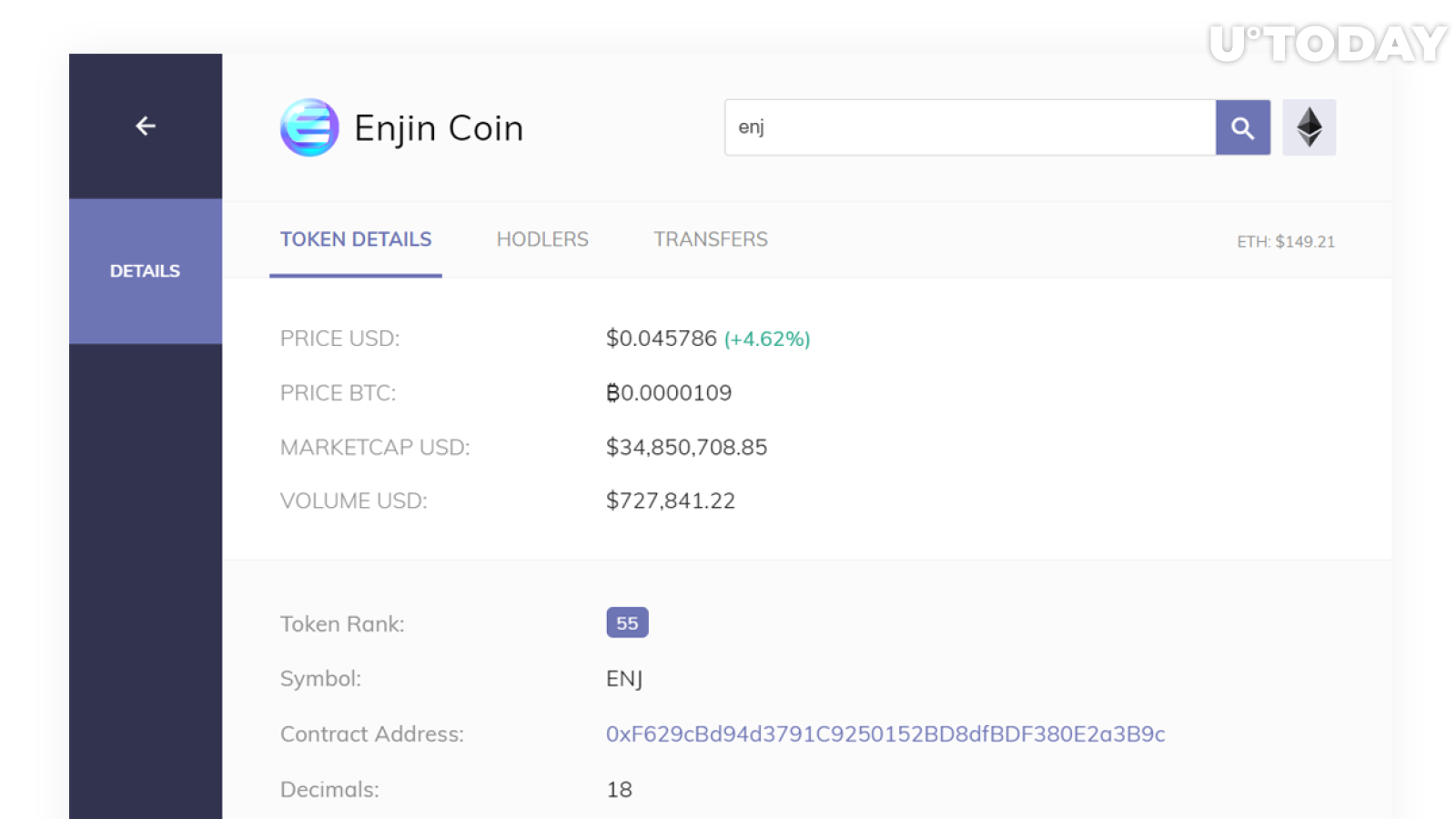 On top of that, the Enjin team also presented a 'responsive' mobile version of the Blockchain explorer with multi-language support. The app is rather flexible when it comes to the number of available fiat currencies and coins.

The crypto community reacts
Users were excited about the announcement, calling it 'clean' and 'smooth', while others asked to support their favorite currency. However, there was also place for 'tongue-in-cheek-remarks' from those who think that the EnjinX doesn't bring anything new to the table.