Arthur Hayes, the CEO and Founder of crypto exchange BitMEX, has recently stated that Ether could reach $200 soon, under one condition: if the ICO market picks up and new projects start coming in.
As for the timeframe for this prediction to come true, Arthur Hayes had this to say (translated): "Once there are new issues, then Ether will rebound aggressively. When the ICO market returns, Ether will quickly test $200. The timing of the ICO rebirth is 12 to 18 months out". Considering that ETH recently hit $163 on Bitfinex, I think it's safe to say it will breach $200 sooner than in 12 to 18 months, unless something goes terribly wrong with the crypto market.
Chart Analysis – ETH/USD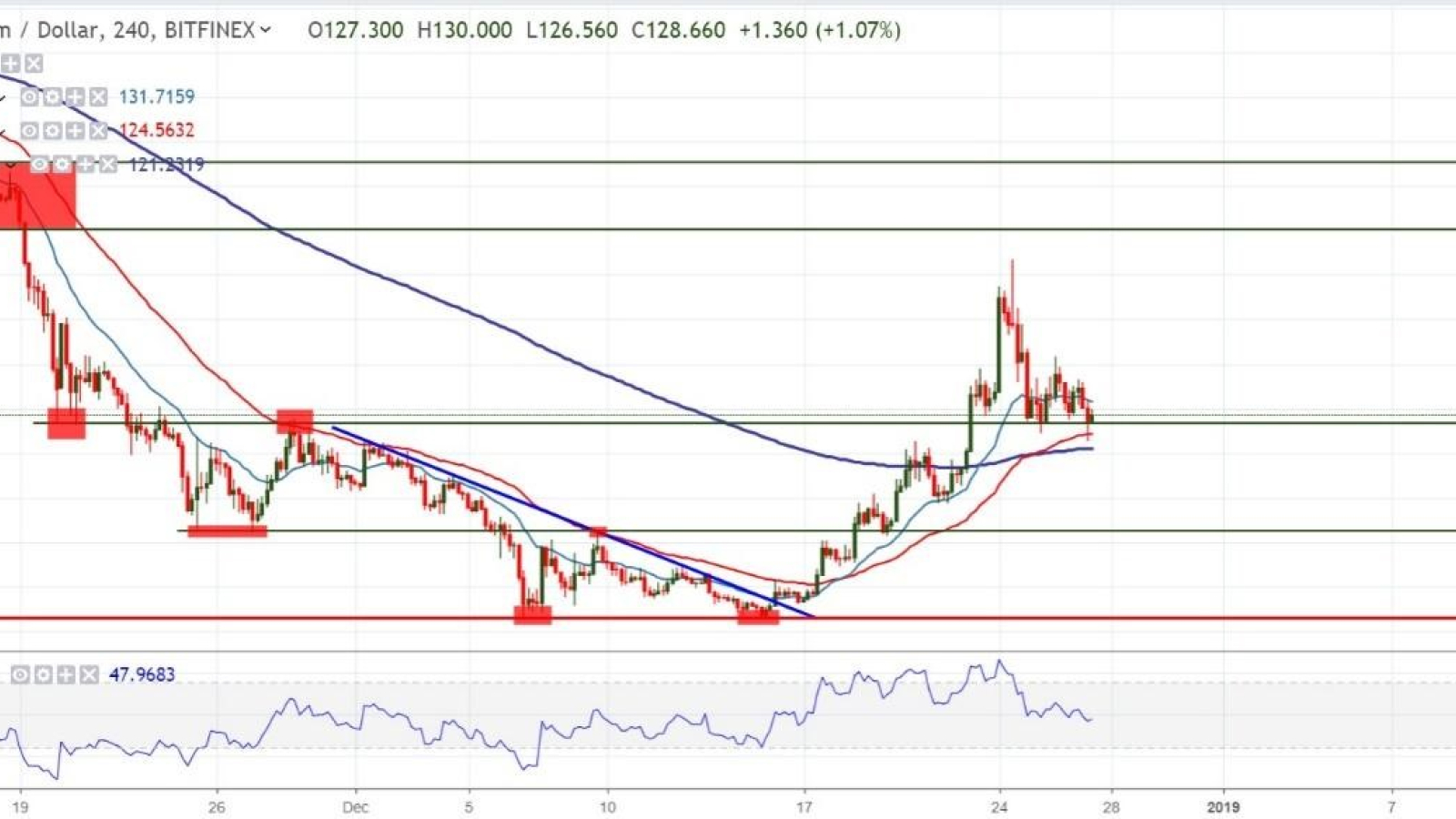 Currently trading at 128 against the US dollar, ETH is completing a much-needed retracement and has been trading sideways for almost 2 days, most likely due to Christmas. It is still up more than 17% for the last 7 days but down 2.66% in the last 24 hours at the time of writing and according to CoinMarketCap.The pair is likely to find support at the 200-period EMA on a 4-hour chart but also 127 is now acting as good support, so we may get a push higher from here. Keep in mind that the Winter Holidays usually generate irregular volatility and sometimes unpredictable market movement, so make sure you limit your exposure and consequently, your risk.
Support zone: 127 (currently tested) and the 200 EMA (4-hour chart)
Resistance zone: round numbers (140, 150) and the high at 163
Most likely scenario: choppy markets, irregular price action
Alternative scenario: strong directional movement