Paolo Ardoino, the CTO of Bitfinex, has just made a vague announcement on Twitter about the exchange offering 1:100 leverage, thus following BitMEX's lead. As of now, the maximum leverage on Bitfinex is set at 3.3x.
June 24, 2019
An optional instrument
According to Ardoino, they there will be no change to their current margin trading offering. Trading at the maximum leverage will an "optional instrument" for Bitfinex traders.

At first, the margin will be isolated in order to mitigate the risks that are linked to an ultra-high leverage trading. Traders are able to prevent additional losses by not applying any additional funds from their balance.
Ardoino also confirmed that only verified users would be able to use the new feature.

Despite these safety precautions, there was a knee-jerk reaction to accuse Bitfinex of Bitcoin price manipulation (without any substantial evidence).
BitMEX gets some competition
Cryptocurrency trading is inherently risky because of high volatility, but margin trading takes to a whole new level.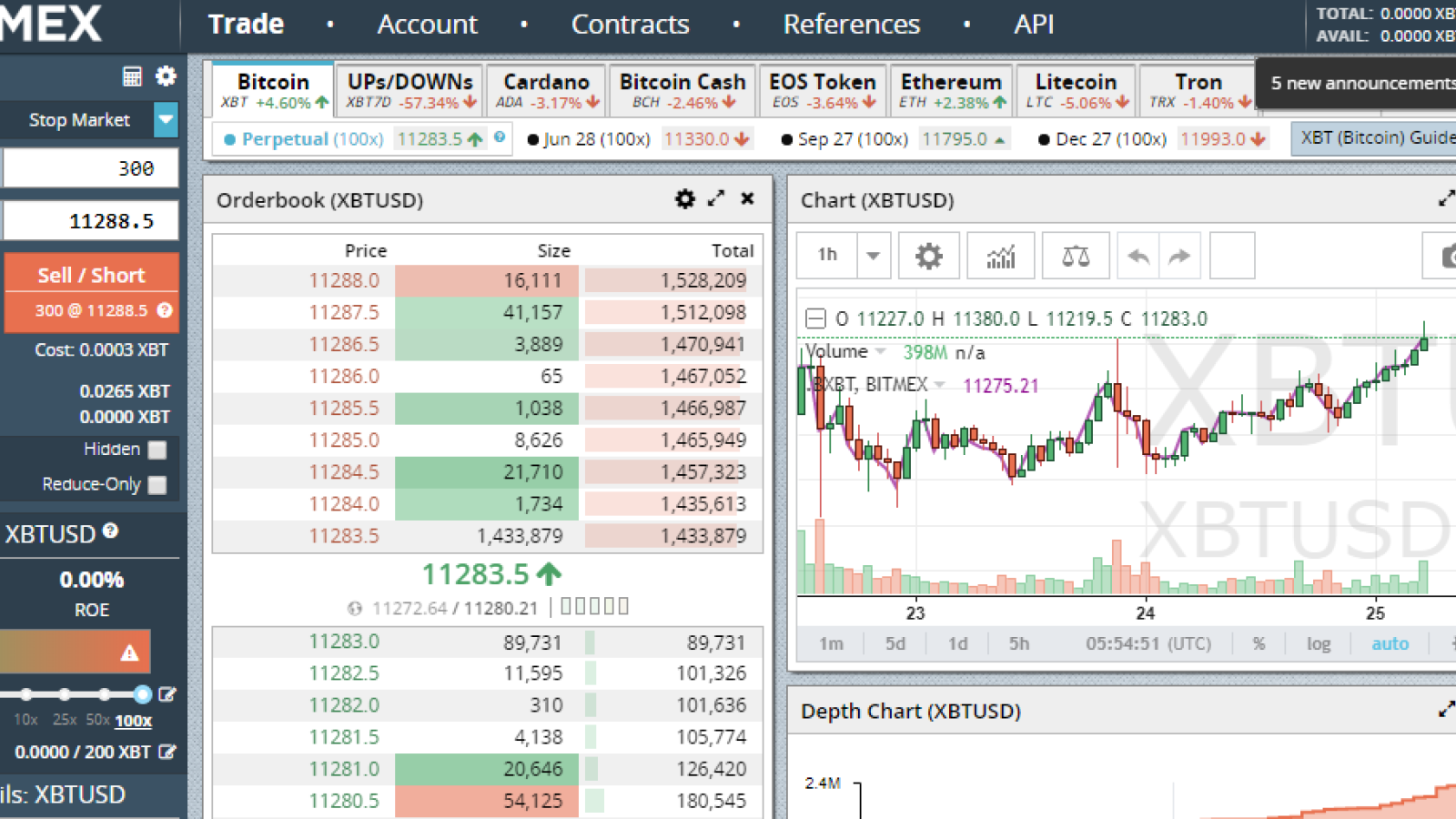 As of now, BitMEX is the only cryptocurrency exchange to allow its users to trade with 1:100 leverage. While this is an acceptable for traditional markets, opening a 100x leveraged position on BitMEX is pure gambling since it will get instantly liquidated after a mere 1 percent move in the wrong direction.

As reported by U.Today, Binance, the leading exchange by trading volume, had its first margin liquidation on June 24 (and it was a short position).