As previously reported by U.Today, the gotsatoshi.com website has been intriguing the community by promising to reveal the real identity of Satoshi Nakamoto and even has a 'clock' counting down the days, hours, minutes and seconds until the public revelation of Bitcoin's inventor is made.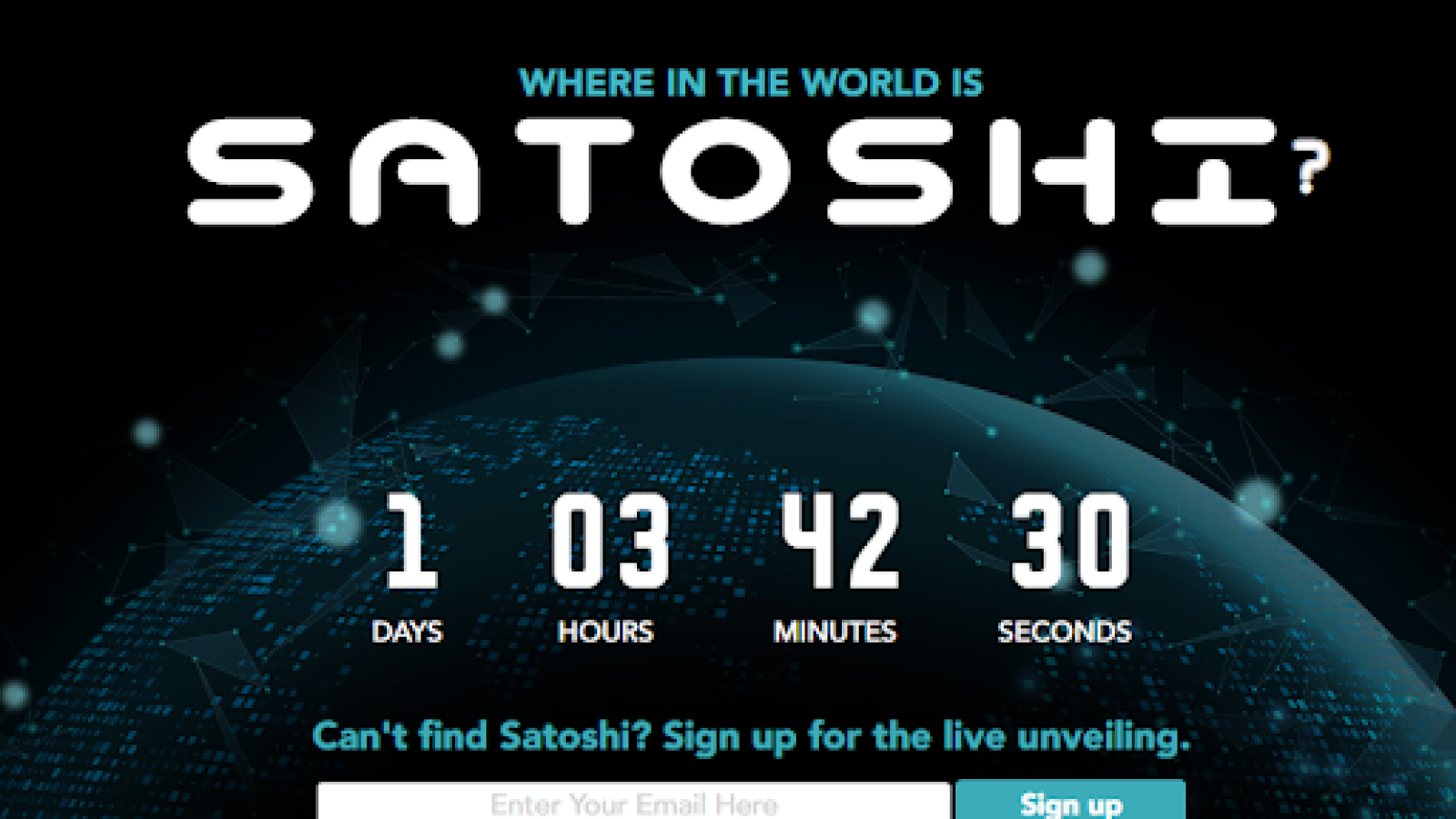 As per the website, there is merely one day to go and then, assumingly, we will all be happy to see who the real Bitcoin inventor is.
Never imagined there would be so much interest in who I am. Can't the idea speak for itself? Quoth the poet "Daring ideas are like chessmen moved forward: they may be beaten, but they may start a winning game" But if you insist on knowing - https://t.co/lyYHmE79Mx pic.twitter.com/T14mRnfK0u

— gotsatoshi (@gotsatoshi) May 2, 2019
Using Satoshi's name for one's own purposes – Craig Wright vs McAfee
These days, some people seem to be using Satoshi Nakamoto's name to achieve their own purposes. John McAfee is a harmless man who wants to attract attention, especially now that he is running for the US presidential chair.
Craig Wright's purposes seem different – McAfee is not presenting and promoting any particular coin, claiming that this is the 'real Bitcoin'. McAfee is not suing all who disagree.
Craig Wright also seems to be yearning for attention, but for promoting himself and his BSV brainchild.
Suing Vitalik Buterin, Roger Ver and others makes him famous in a negative way. He already split the Bitcoin Cash community in two when he initiated the hard fork in November 2018 and now, trying to prove in court that he is the real Satoshi, he perhaps wishes to split the whole community into 'believers' and 'non-believers'.
Satoshi to be revealed tomorrow?
The gotsatoshi.com is counting down the time until tomorrow, when its anonymous creator says s/he will present the community with an answer to the question comparable to the importance of the Holy Grail in the past.
A curious thing – tomorrow 15:50 GMT will be right in the middle of the Consensus crypto conference in NYC, which starts today and is to finish on May 15.