The security breach attack that hit Binance recently and deprived it of 7,000 has stirred the community greatly. However, Binance's CEO says the team has become even tighter and more efficient after facing the problem.
Now, Changpeng Zhao (simply referred to as just CZ) is updating the community on when deposits and withdrawals will resume.
Trading will be halted
In a blog post published on Sunday, CZ says that the Binance team has made substantial progress in upgrading the system of the Binance security. A number of security features have been set up. CZ says more details will be shared later on.
However, he has announced the exact data for the resumption of withdrawals and deposits, making it Tuesday, May 14. CZ says that to do that, trading will be suspended, though.
Binance community satisfied
In the Twitter comment thread, most comments to the announcement were positive – people are praising Binance for transparency and an efficient job on handling the situation.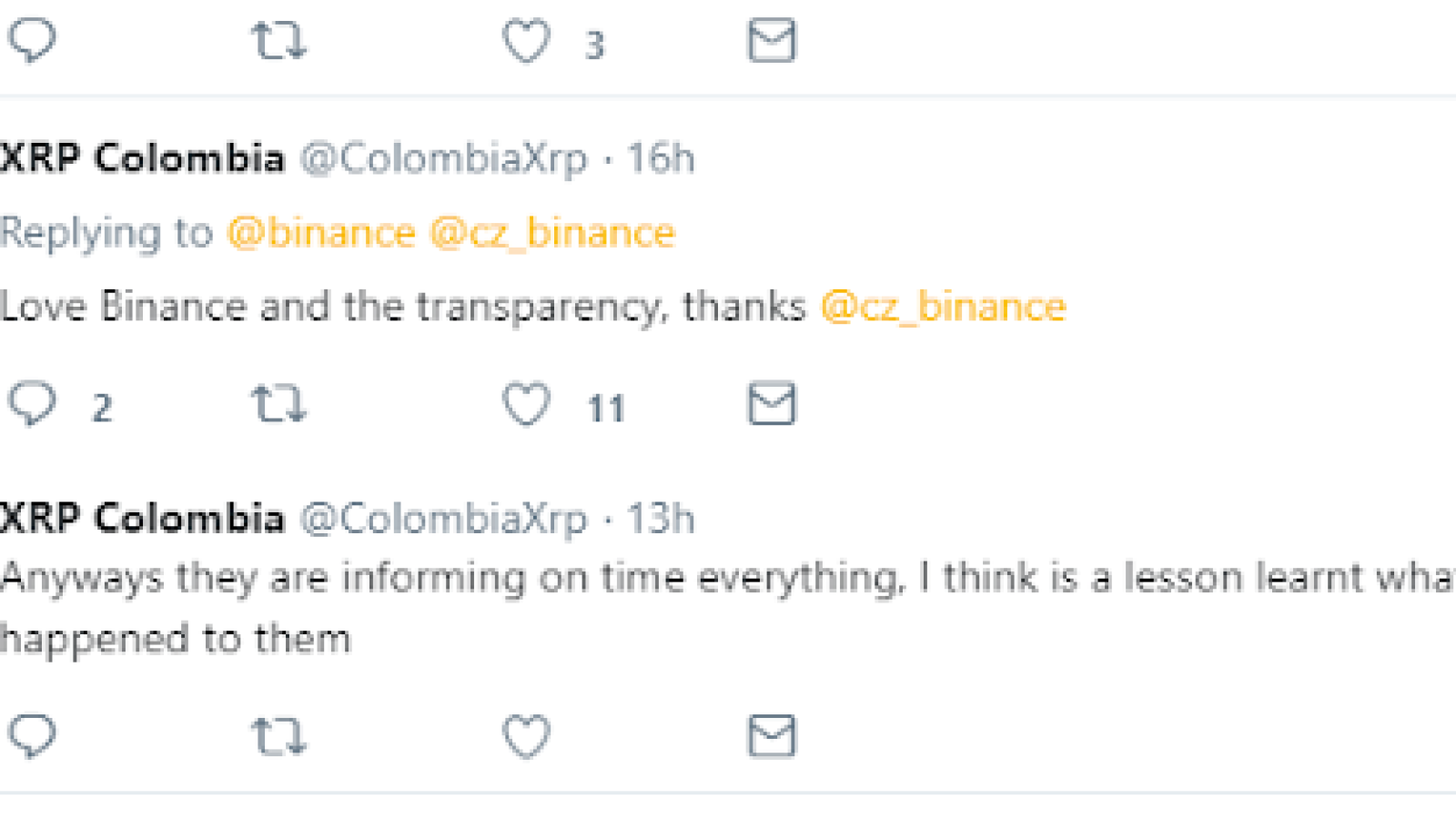 One Twitter user, though, @kallitechniko, questioned why Binance did not contact any authorities at all, reminding everyone that Binance is not a decentralized exchange.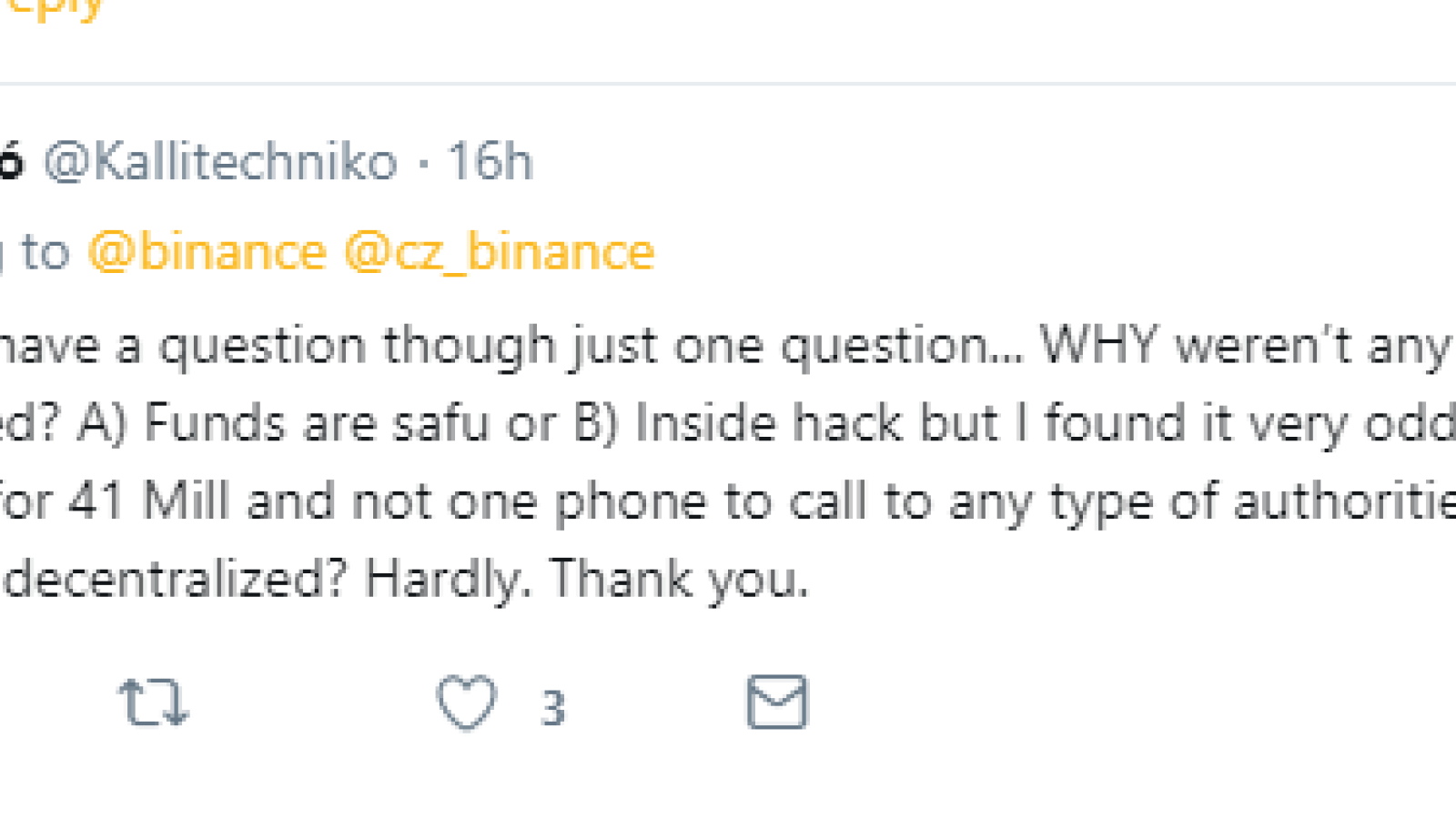 Binance is the only top ten coin in the green
As reported by U.Today earlier on Monday, the crypto community is having heated discussions regarding the rumours that eBay may soon embrace crypto.
A rumour on Twitter has it that this particular coin will be Binance Coin (BNB).
Yes and the coin which is supposed to be supported is none other than $bnb

— CRYPTO ENTHUSIAST (@CRYPTOgraph_ER) May 12, 2019
Coincidence or not, BNB is currently the only digital asset appreciating on the top ten list – rising by almost 10 percent.