SpaceX's Starship launched today, April 20, 2023, from a spaceport in Texas. After reaching an altitude of 38 kilometers, the ship went into an uncontrolled spin and exploded. Presumably, there were problems with the separation of the first stage.
The official SpaceX Twitter account confirmed the rocket crash and assured that work on Starship will continue and that the problems encountered during the separation of the first stage will be investigated.
Congratulations to the entire SpaceX team on an exciting first integrated flight test of Starship!

— SpaceX (@SpaceX) April 20, 2023
Against the background of the event, the price of Dogecoin, the cryptocurrency associated with the founder of SpaceX, Elon Musk, fell by almost 5%. Thus, the price of Dogecoin leveled off the rebound after yesterday's correction and came back to $0.87 per DOGE, reaching $0.856 at the peak of the fall.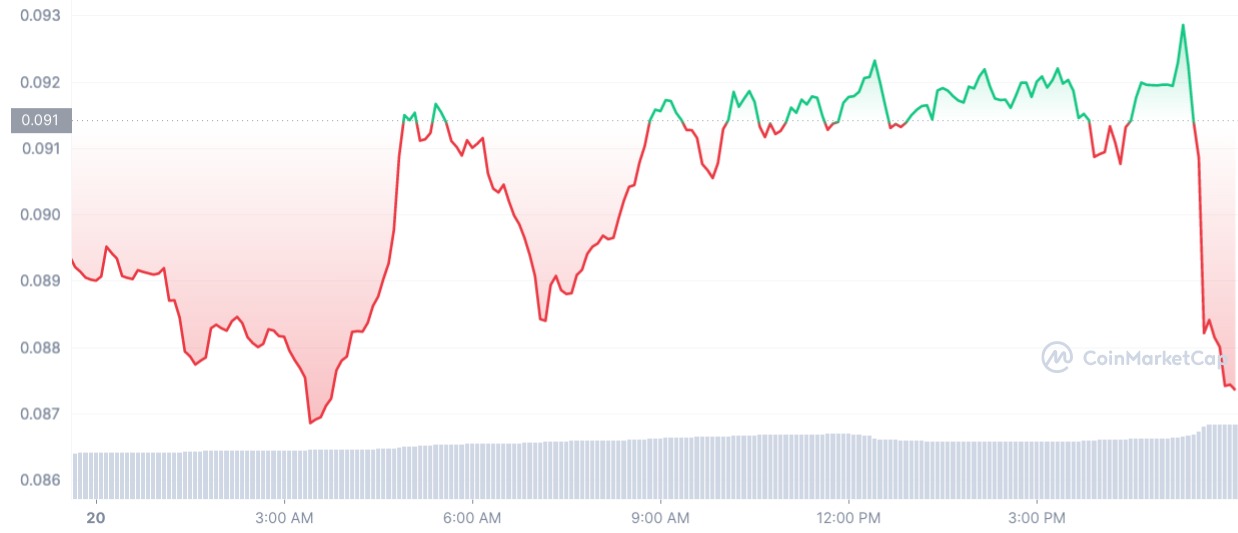 The importance of Starship's launch to Dogecoin prices was reported by U.Today yesterday. In addition to the direct connection between SpaceX and self-proclaimed "Dogefather" Elon Musk, the fact that the launch took place today is a separate significant occasion. The fact is that the 20th day of the 4th month of the year is referred to as "Dogeday" by most meme cryptocurrency enthusiasts.
One cannot say that such a turn of events with the launch of the largest rocket in history was met with disappointment. Elon Musk himself, in his tweet, congratulated the SpaceX team and said that the next launch of Starship will take place in a few months. Nevertheless, the putting of a literal Dogecoin on the literal moon, promised by the eccentric billionaire two years ago, will probably have to wait.