The price of Dogecoin (DOGE) has been outperforming in terms of growth after today's big shake-up on the crypto market. Reaching $0.843 at the peak of the fall, DOGE is already quoted at $0.92 per token. The reason for such outperformance is assumed to be tomorrow's significant date, which is sacred for meme fans and Dogecoin in particular, as well as positive news from the camp of the self-proclaimed "Dogefather," Elon Musk.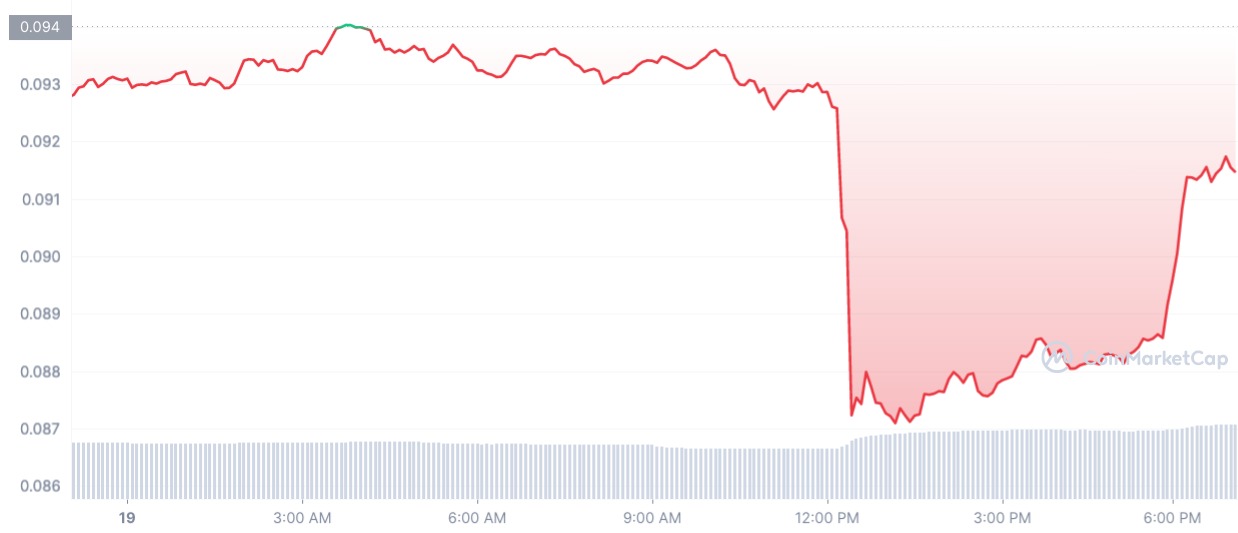 Just recently, the official account of SpaceX, a space company whose founder is directly Musk, confirmed a new launch time for 21 second-generation Starlink satellites, which is to be held today at 10:31 a.m. ET. In addition, it was reported that all systems look good. This tweet was enough to give DOGE quotes an extra 2% boost.
SpaceX, Starship and Dogecoin (DOGE)
The launch of new Starlinks is important, but secondary, to the launch of Starship by SpaceX. Starship links Musk and Dogecoin and has attracted much interest from the crypto community.
Starship is the first fully reusable and most powerful space rocket in history. SpaceX plans to use it to carry cargo and people to different orbits of Earth, as well as for manned missions to other planets, such as to Mars or the moon. The launch of Starship has been postponed several times, and the next attempt is scheduled for tomorrow, right on the big date for those in the know.
If SpaceX's announcement of the Starlink mission that "everything looks good" caused such a reaction, what will happen if the Starship launch succeeds tomorrow will be interesting to see.