Shiba Inu ecosystem token and probably the key element of the upcoming Shibarium, BONE, is showing extraordinary price action today. Over the past 12 hours, the token's price has been rising explosively, showing a momentum gain of as much as 11%. As a result, the price of BONE has updated the highs of the last couple of weeks and returned to the levels it was trading at at the end of the first decade of July.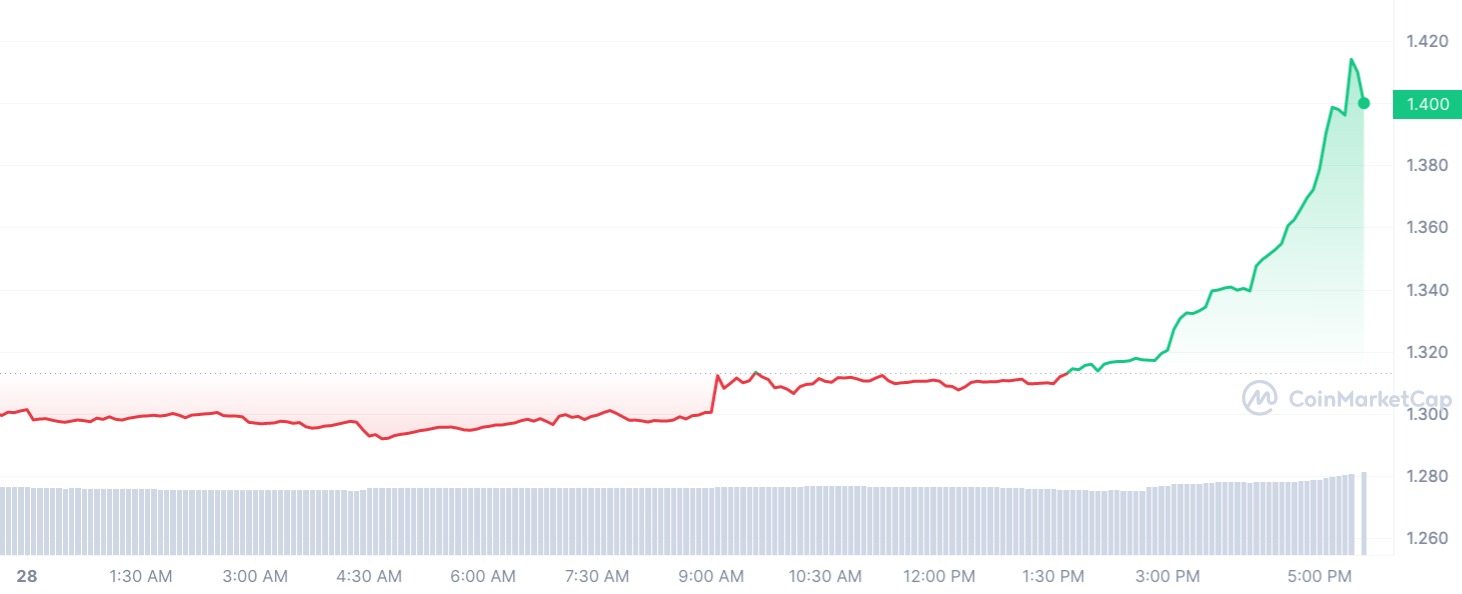 The reason for this kind of performance can be attributed to growing anticipation of the release of Shibarium. Talks about the long-awaited release have been going on for a long time now, and in recent days more and more news has started to appear in the media field, hinting that Shiba Inu's Layer 2 solution will be released soon.
One such piece of news was the announcement that the beta version of Shibarium Bridge has been launched for public testing. As stated, the bridge will provide support for the Ethereum token standard, ERC-20. Once the bridge is launched on the main network, it will likely provide high liquidity to Shibarium. It will also significantly increase the utility of the protocol's network.
BONE on Binance? Who knows
Other than that, one could speculate that BONE's price rise at this point is an anticipatory reaction to some upcoming news. As often happens on the crypto market, first the price rises, and then the reason becomes known.
In this case, without rejecting the theories about the imminent launch of Shibarium, such a reaction could have been provoked, for example, by an impending listing on some major exchange. Who knows, maybe soon BONE will get a long-awaited listing on Binance, which the Shiba Inu community has been asking for for a long time.