In a stunning display of growth, Shiba Inu's token, SHIB, has surged in market capitalization by an astonishing half a billion dollars within a mere three days, according to data from CoinMarketCap. The meteoric rise was fueled by an impressive price surge of over 10%, catapulting the Shiba Inu token to new heights and firmly securing its place among the top performers on the crypto market.
With the conclusion of the last seven days of trading, SHIB emerged as the third ranking cryptocurrency among the top 100 largest crypto assets by performance. An achievement of this magnitude puts SHIB in an esteemed position, trailing behind only Bitcoin Gold (BCG) and Maker DAO (MKR).
Furthermore, the Shiba Inu token's triumph was not limited to ranking among the top performers. It ascended the overall ranking of all cryptocurrencies by capitalization, surging ahead to seize 14th place out of more than a staggering 1.8 million coins, per the portal's data.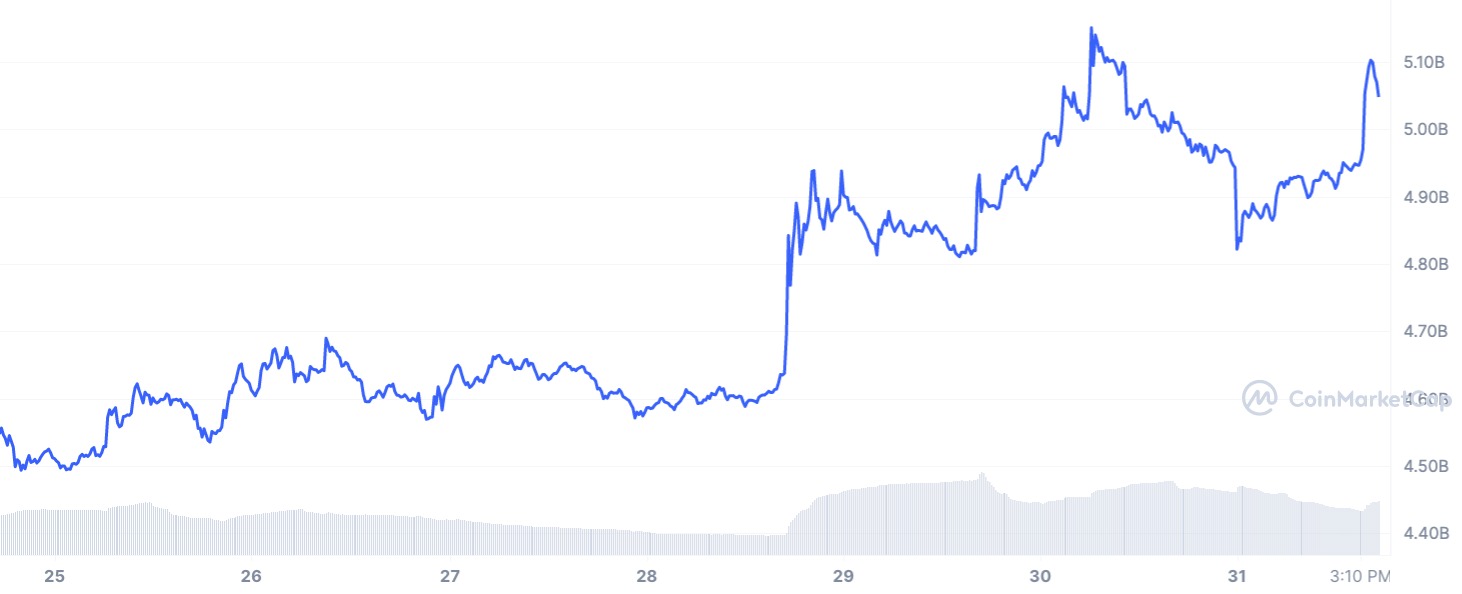 Currently boasting a figure of $5.1 billion, SHIB's remarkable rise places it in an elite league, surpassing some of the world's well-known companies. Notably, its market cap has eclipsed that of Air France-KLM, one of the largest airlines globally, as well as the popular Lyft cab service, and even renowned Japanese manufacturer of photographic equipment Nikon.
In trying to find reasons for such a performance, one can attribute the rapid increase in the market capitalization of the Shiba Inu token to the fact that in the run-up to the release of Shibarium, its potential and utility had received widespread approval.