The Shiba Inu community is buzzing with excitement as SHIB experiences an astronomical surge in price, setting off a chain reaction of massive transactions. Crypto intelligence portal IntoTheBlock has reported a jaw-dropping 260% surge in high-value deals linked to the Shiba Inu token, valued at $100,000 or more, over the past 24 hours. This translates to a staggering increase of $27 million in large transactions, propelling the total transactions involving SHIB to an eye-popping 5.25 trillion in just one day.

What triggered this impressive spike?
The answer, as was said, lies in the remarkable performance of the SHIB token's price, which began unfolding on Friday. Following a wave of enthusiasm for dog-themed meme coins, the Shiba Inu token witnessed a remarkable 13% surge, reaching its highest value in the past two months. This meteoric rise further boosted the market cap of SHIB by an astounding $500 million.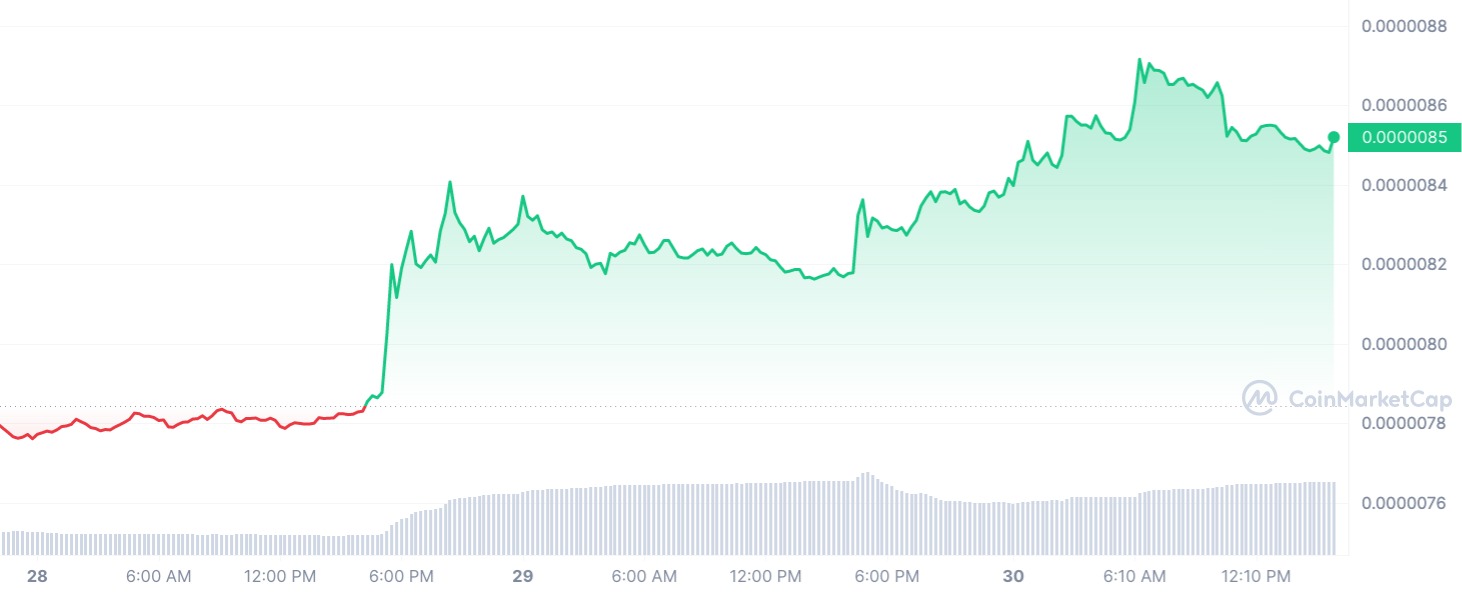 As the community tries to decode the reasons behind this unexpected trend, various speculative factors come into play. One possible catalyst could be the scrutiny surrounding Dogecoin (DOGE), fueled by rumors and discussions about crypto payments on the platform formerly known as Twitter. The hype around SHIB is also intensified by expectations regarding the upcoming release of Shibarium, a recent development in the world of Shiba Inu, generating even more interest in the token.
With all eyes on SHIB, investors are for sure eagerly monitoring its price movements and keeping an ear to the ground for any further developments that may propel the token to new heights.