The meme coin's burn rate has experienced a massive upswing, doubling in just 24 hours. This recent surge has come on the heels of a successful price breakout that has invigorated the SHIB community.
Only a few days ago, SHIB demonstrated an upward price trend after successfully breaking out of an ascending triangle pattern. This bullish pattern hinted at a substantial rise in the coin's value, and the prediction came to fruition. The surge in volatility that followed the breakout proved to be a catalyst for the ongoing momentum that SHIB is currently experiencing.
Now, this growing momentum has also influenced the SHIB burn rate, which refers to the intentional removal of tokens from circulation. The practice of "burning" aims to reduce the total supply of tokens on the market, creating a scarcity effect that can, in theory, drive the price up. In the last 24 hours, the SHIB burn rate has hit an impressive 100% increase.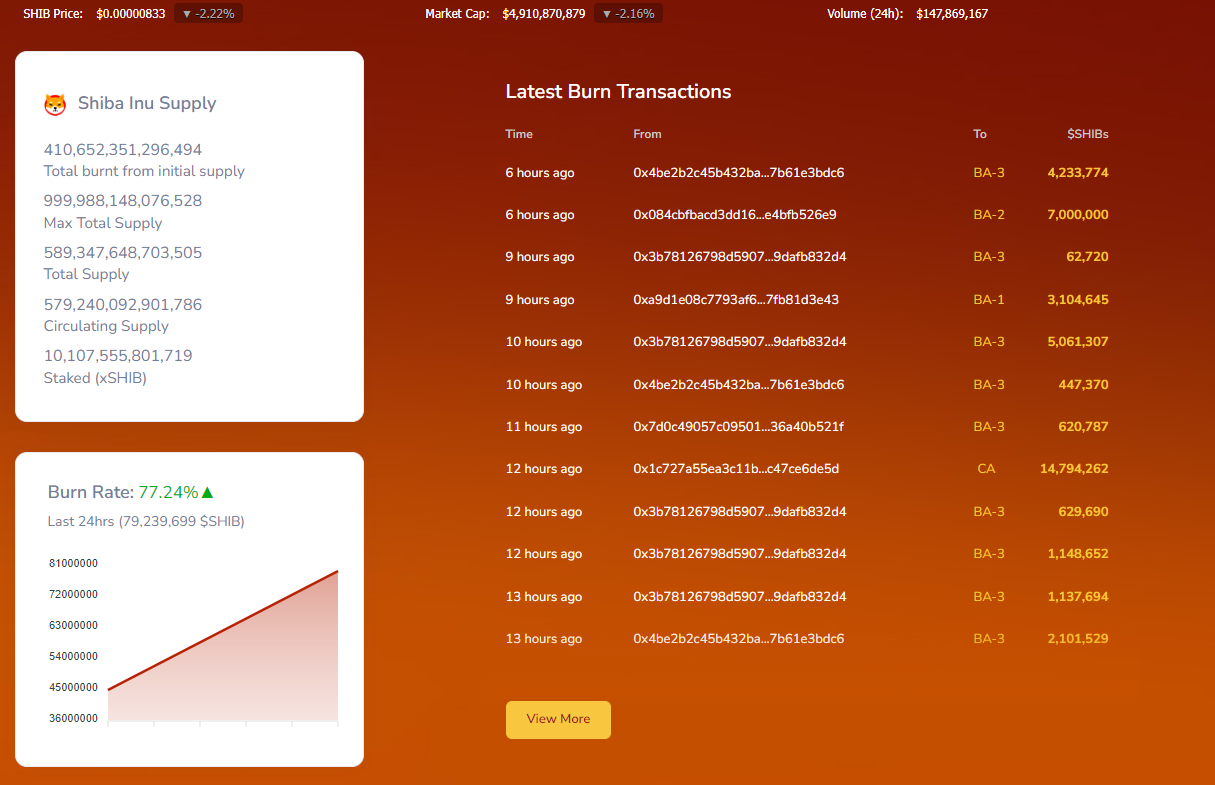 The effects of this unprecedented burn rate are beginning to show. The first key target, the crucial $0.0000089 price level, has already been breached. This significant price point served not only as psychological resistance but also as the level of a previous breakdown. The SHIB community is now eyeing the next target, the 200 EMA line situated around $0.00000920. Although the price may fluctuate before reaching this point, a successful breakthrough could signal a definitive change in trend.
Nonetheless, traders should approach this situation with caution. While the rising burn rate and successful price breakout are undoubtedly promising, they also come with their fair share of risk. The crypto market is known for its volatility, and SHIB is no exception.
As the SHIB community awaits the outcome of these recent developments, one thing is certain: the meme coin has undoubtedly captured the attention of the market once again. Whether this current momentum can translate into long-term growth remains to be seen, but the signs are definitely encouraging for those with a stake in Shiba Inu's future.