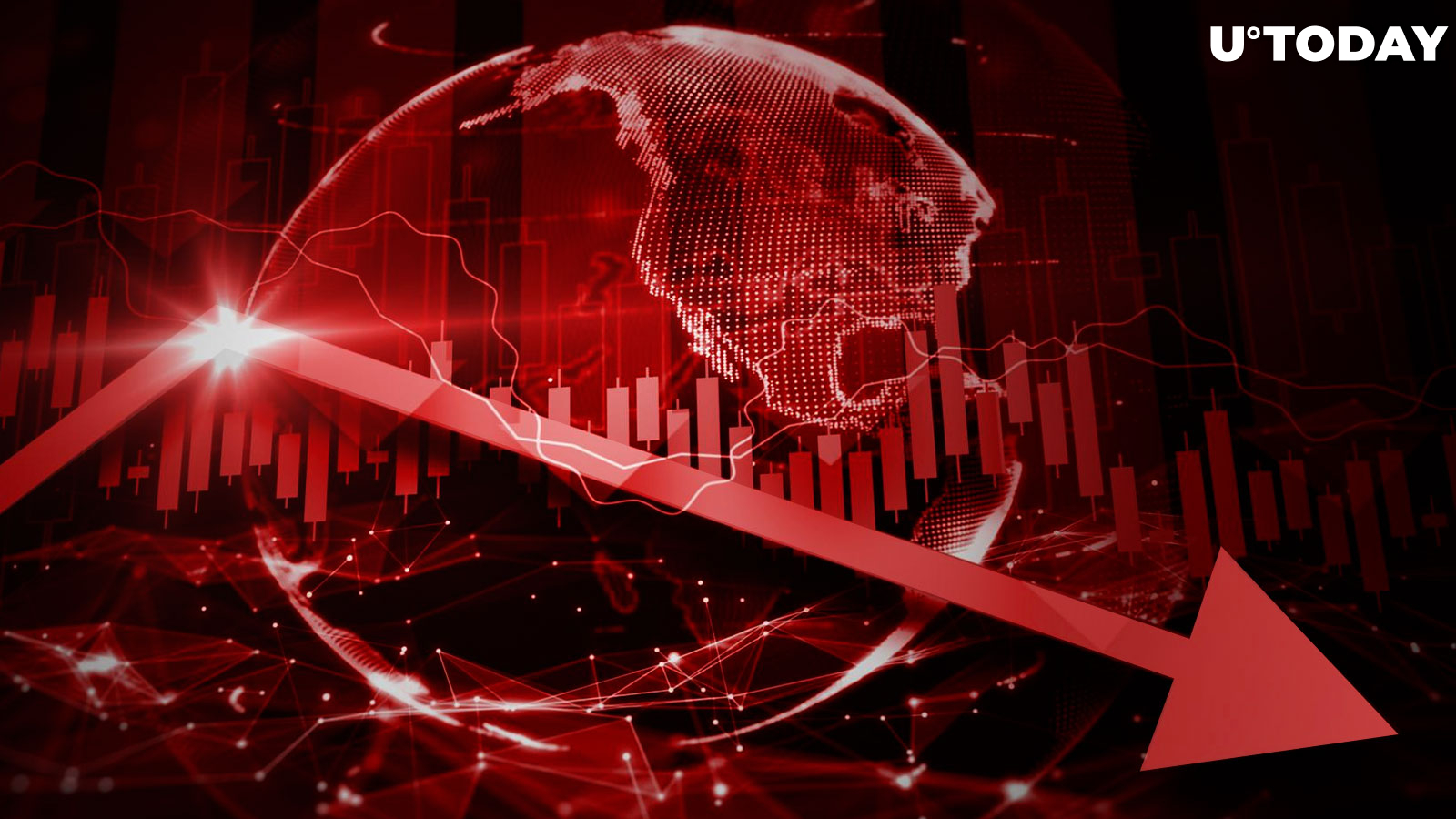 Cover image via www.freepik.com
Major crypto-related companies like Coinbase and Marathon Digital Holdings are observing a significant slide in stock values, contributing to the prevailing atmosphere of uncertainty and caution on the cryptocurrency market. This decline in stock prices is concurrent with the underwhelming performance of prominent cryptocurrencies like Bitcoin and Ethereum.
Rough day for crypto stock
Several crypto firms and associated companies are witnessing a stark depreciation in their stock values. Coinbase has seen a 3.57% decrease, standing at $73.93. Nvidia, a tech giant with substantial investments in crypto, is also experiencing a decline, with its stock value decreasing by 1.43% to $416.37.
Other notable firms, including Block and Paypal Holdings, are navigating through similar downturns, with their stocks falling by 3.76% and 2.71%, respectively.
Companies like Overstock and Marathon Digital Holdings are reporting a decrease in their stock values by 1.11% and 2.48%, respectively. The current market state is painting a bleak picture for investors, reflecting the volatile and unpredictable nature of the cryptocurrency ecosystem.
Cryptocurrencies underperform
Major cryptocurrencies like Bitcoin and Ethereum are also not immune to prevailing market trends, showing decreased values of 2.1% and 2.8% in the last 24 hours, respectively. This unfavorable market performance comes despite the delay in bankruptcy-related creditor repayments by the now-defunct crypto exchange, Mt. Gox. Due to being mostly priced in, the delay was not the bullish catalyst required to drive prices higher.
Another substantial factor influencing the Bitcoin price is the lack of a fresh bullish catalyst. The market is still several months away from the potential approval and launch of a U.S.-based spot exchange-traded fund (ETF). Moreover, the U.S. Federal Reserve hinting at raising the interest-rate target for the end of 2024 does not bode well for bulls.