Conflux (CFX), one of the most versatile Layer 1 blockchain protocols tagged as a major competitor to Polygon, is seeing an impressive growth leap today after soaring 10% to $0.3333. Known as a digital currency with versatile price action, the cryptocurrency is now at 3.53% growth over the past 24 hours.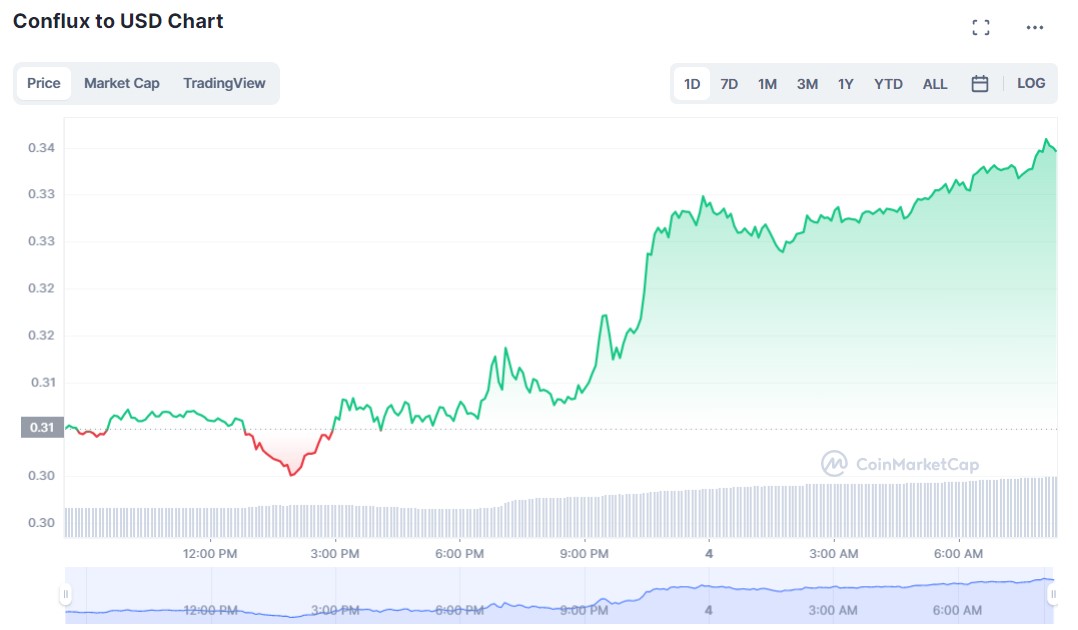 Notably, the Conflux growth has been consistent over the past few days, and though the occasional bearish sentiment on the market often weighs its performance down, Conflux has largely stayed resilient. One key indicator or factor fueling this growth can be linked to the protocol's latest ecosystem advancements.
One of the recent ecosystem milestones it printed is the onboarding of vSwapDex, a trading engine it classifies as the first decentralized exchange solution on the Conflux Network eSpace. As an emerging blockchain protocol, Conflux is aiming to mimic similar growth tracks on all of its competing chains.
This mimicry will include the kinds of exchanges, dApps and smart contracts that make its competitors an attractive venue for Web 3.0 users. Despite its relatively young age, Conflux has been driving inherent utility that has positioned it as a protocol to watch in the long term.
Building on historic trends
The embrace of Conflux as showcased through increased buying momentum also takes its precedence from the trust in the growth records of the protocol. The Conflux community is enthusiastic about the prospects of the blockchain, while some of its most ambitious partnerships are profiled in full view.
As it continues to evolve in its product development, the Conflux team will seek to build on the partnerships it has secured with China Telecom, a telecommunication giant ranked as the second biggest in the country.
Additionally, the Binance, OKX, and Uniswap integrations it inked last month are considered votes of confidence for the protocol, a trend that can benefit every project coming up within its ecosystem.