Conflux network (CFX), popularly called China's MATIC, has regained its lead on altcoins with its massively bullish growth trend today. The CFX token is up by 32.75% over the past 24 hours to push the price to $0.3349, according to data from CoinMarketCap. The complementary growth of the digital currency is now 61.82% in the trailing seven-day period and by 532% in the past month.
Conflux is undoubtedly a high-growth token, whose price action has caught the attention of most industry commentators since the start of the year. With its growing popularity and adoption, the protocol revealed that its token has the seventh largest trading volume, as captured by CoinMarketCap.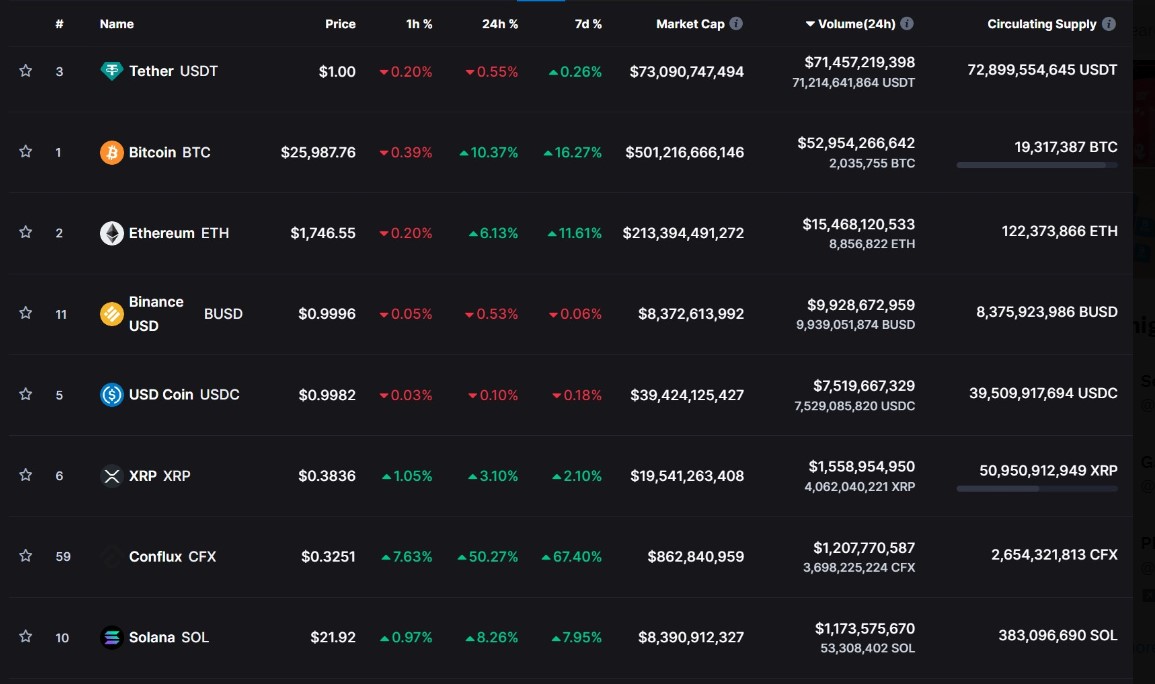 This metric has stirred further growth in the price of the coin as investors factored in the fact that CFX hitting the milestone when there are many more capitalized cryptocurrencies is a testament to its growing popularity.
Conflux has also continued to maintain a robust ecosystem growth trend, another factor that has helped its overall price boost. The CFX token is also regarded and tagged among the top projects linked to the Binance Smart Chain ecosystem with the highest amount of social engagement.
Riding altcoin age
In today's digital currency ecosystem, Bitcoin (BTC) is still regarded as the ultimate market leader; however, some altcoins are known to break free from the tough correlation with the premier coin to chart an ambitious path for their own growth.
This is where protocols like Conflux come into play, and with its strides to date, it has set itself on a path of growth that many altcoins have been unable to showcase thus far. With some once-popular projects like BONK fading off into oblivion, Conflux is building an infrastructure with real-world players to position itself as a token to look out for in the near to long term.