June 7 has started for the cryptocurrency market with achieving the total market capitalization at the $250 bln mark. However, there is no single trend movement for all the top coins; while Bitcoin Cash is losing more than 1%, the price of Litecoin has increased by more than 8% over the past 24 hours.
The dominance of Bitcoin is decreasing, so altcoins are reacting poorly to the BTC correction taking place recently.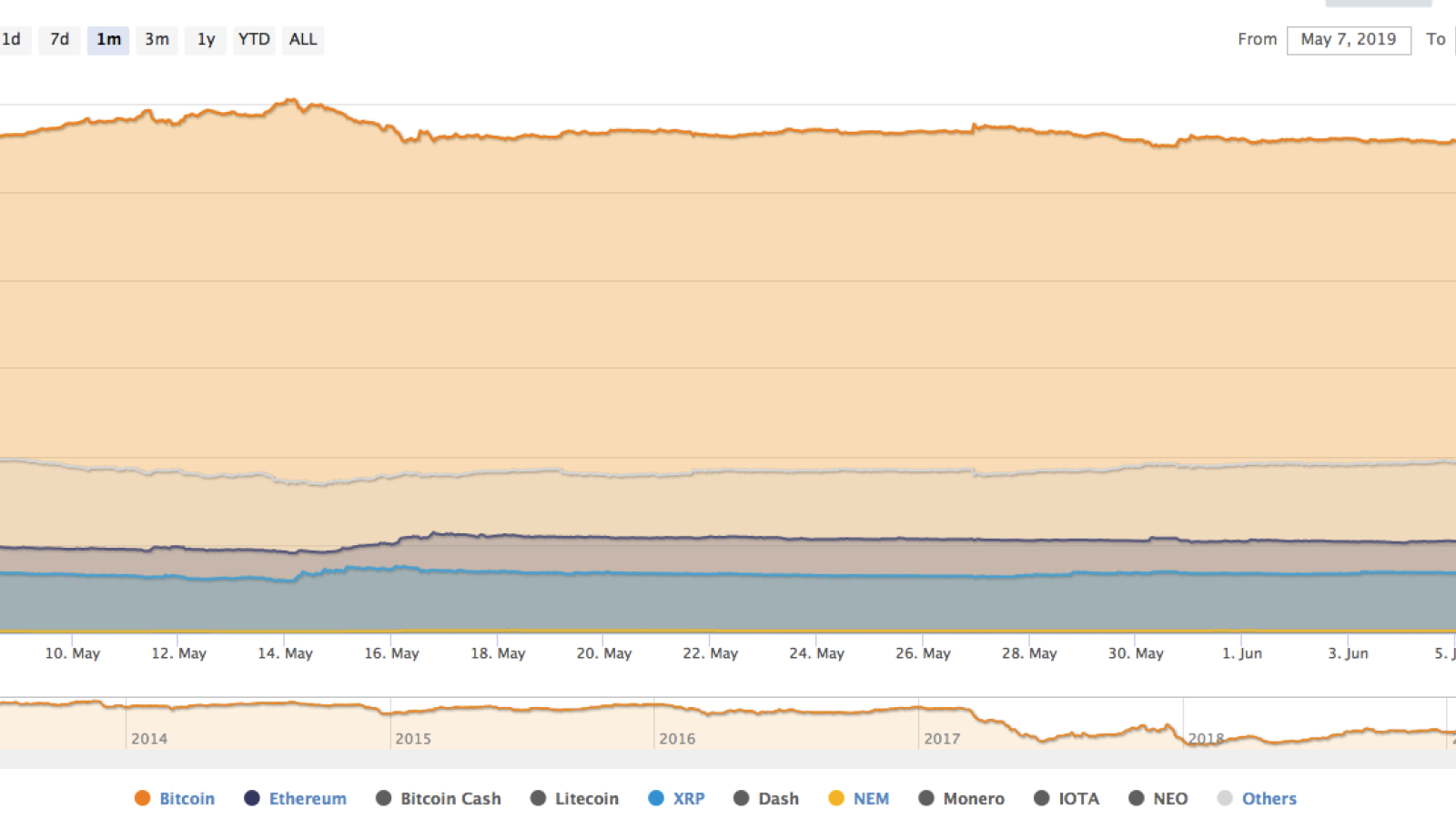 Against all this, Ripple and Litecoin are the top gainers, showing 4% and 8% growth respectively. Bitcoin SV keeps falling and has lost around 8% overnight.
BTC/USD
Even though Bitcoin gradually dropped to $7,700, our previous scenario of reaching $8,000 remains relevant. The prevailing number of long positions over shorts on BitMEX and Bitfinex confirms such a situation.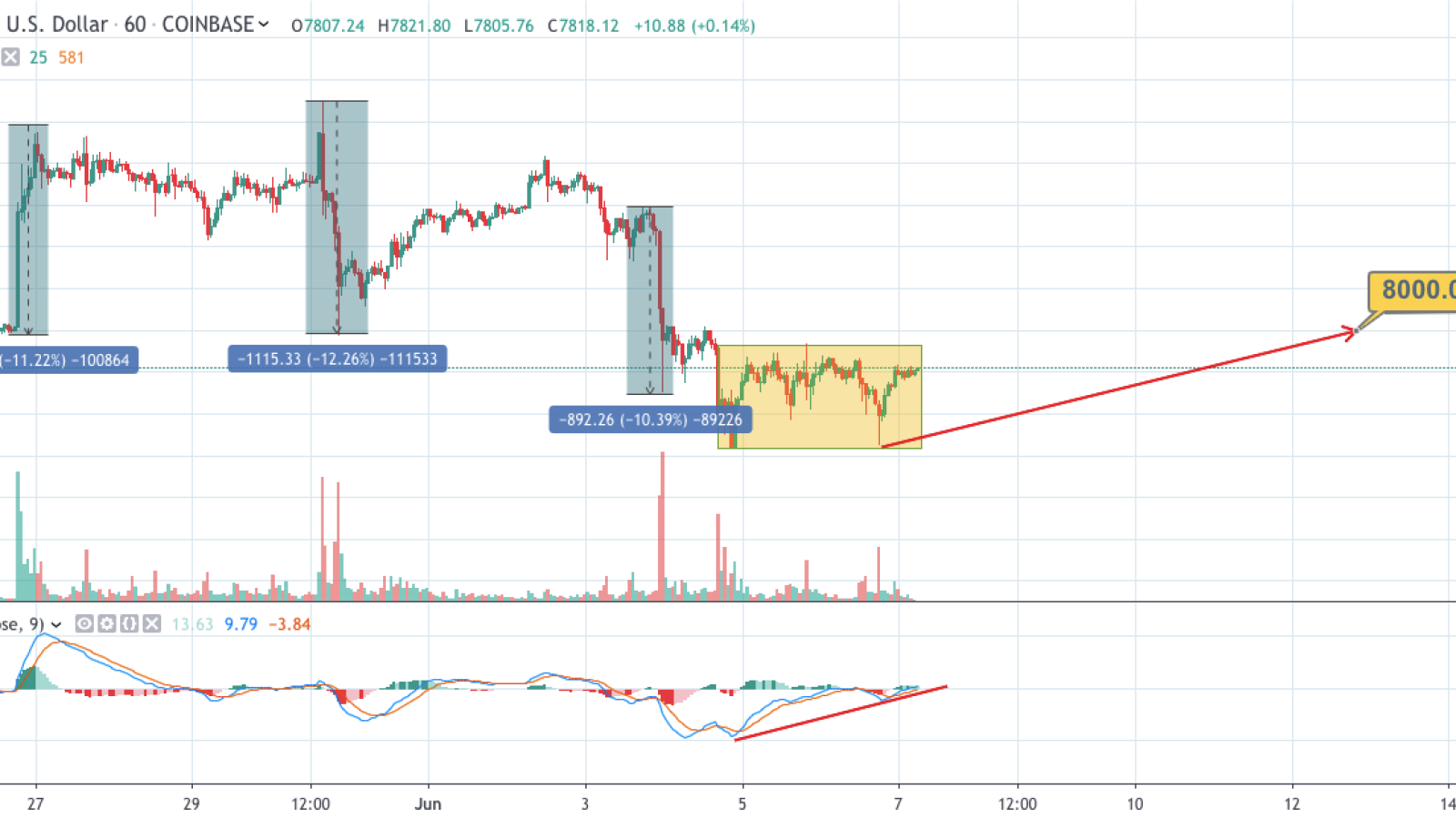 Bitcoin has kept trading sideways since June 4, and the community is expecting a sharp move, either up or down. Although the trading volume is near its local minima, BTC might retest the support at $8,000 soon. However, it is supposed to happen later than predicted, after June 10.
Bears are unlikely to push the price deeper, as the market has already seen 2 corrections earlier. Furthermore, the MACD indicator is looking upwards, confirming our statements.
The price of BTC is trading at $7,818 at the time of writing.
ETH/USD
Even though Ethereum has not shown significant price growth, the coin has given more profits to its holders than Bitcoin over the last day.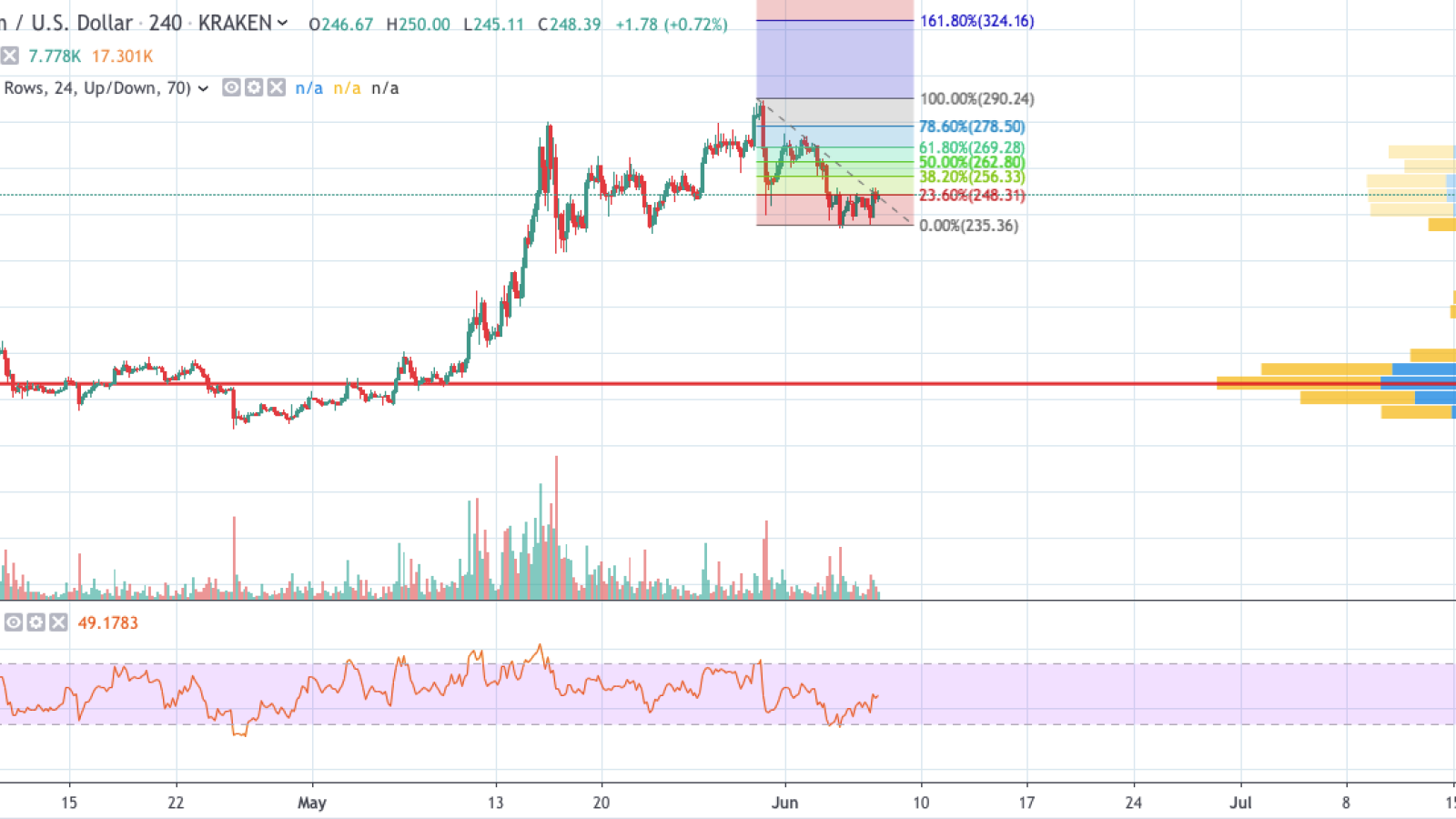 On the 4-hour chart, Ethereum is about to touch the bottom in June, and the technical patterns point out the nearest bounce back. Notably, the RSI indicator is in the neutral zone, but its lines are moving upwards, suggesting the increasing domination of buyers. The Fibonacci retracement is in the red area, meaning the end of the short-term bearish wave. In this case, the potential level is achieving $269.28 (61.8%) in a few days.
The price of ETH is trading at $248.20 at the time of writing.
LTC/USD
The "digital silver" is performing the best today, compared to other top 10 coins. Its rate has soared by more than 8%, and Litecoin is back in 5th place in the global cryptocurrency ranking. The sharp price rise is followed by the increasing hashrate, which has jumped to a new high.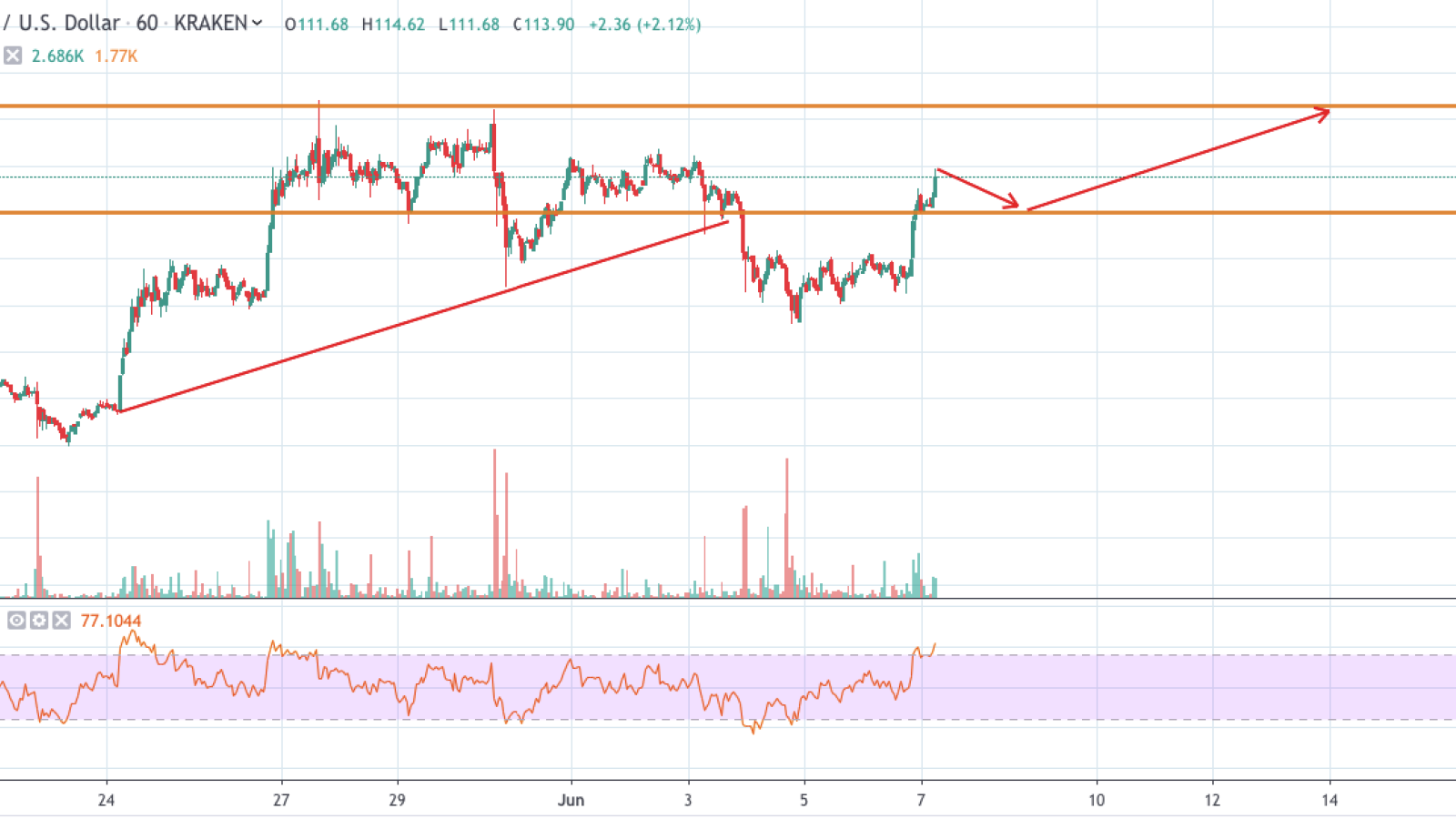 Although Litecoin is bullish now, there is a high chance of correction on the hourly chart. That is backed by the RSI indicator, which has already crossed the overbought zone and is about to go down. What is more, the trading volumes are not on the maximum levels. In this case, the price is likely to be adjusted to $110, so bulls could accumulate their effort for conquering new levels.
The price of LTC is trading at $113.87 at the time of writing.