Despite yesterday market drop, bulls are struggling to push bears aside, and they are succeeding in it to a certain extent. Mainly, the total market capitalization is about to come back on psychological level at $250 Bln.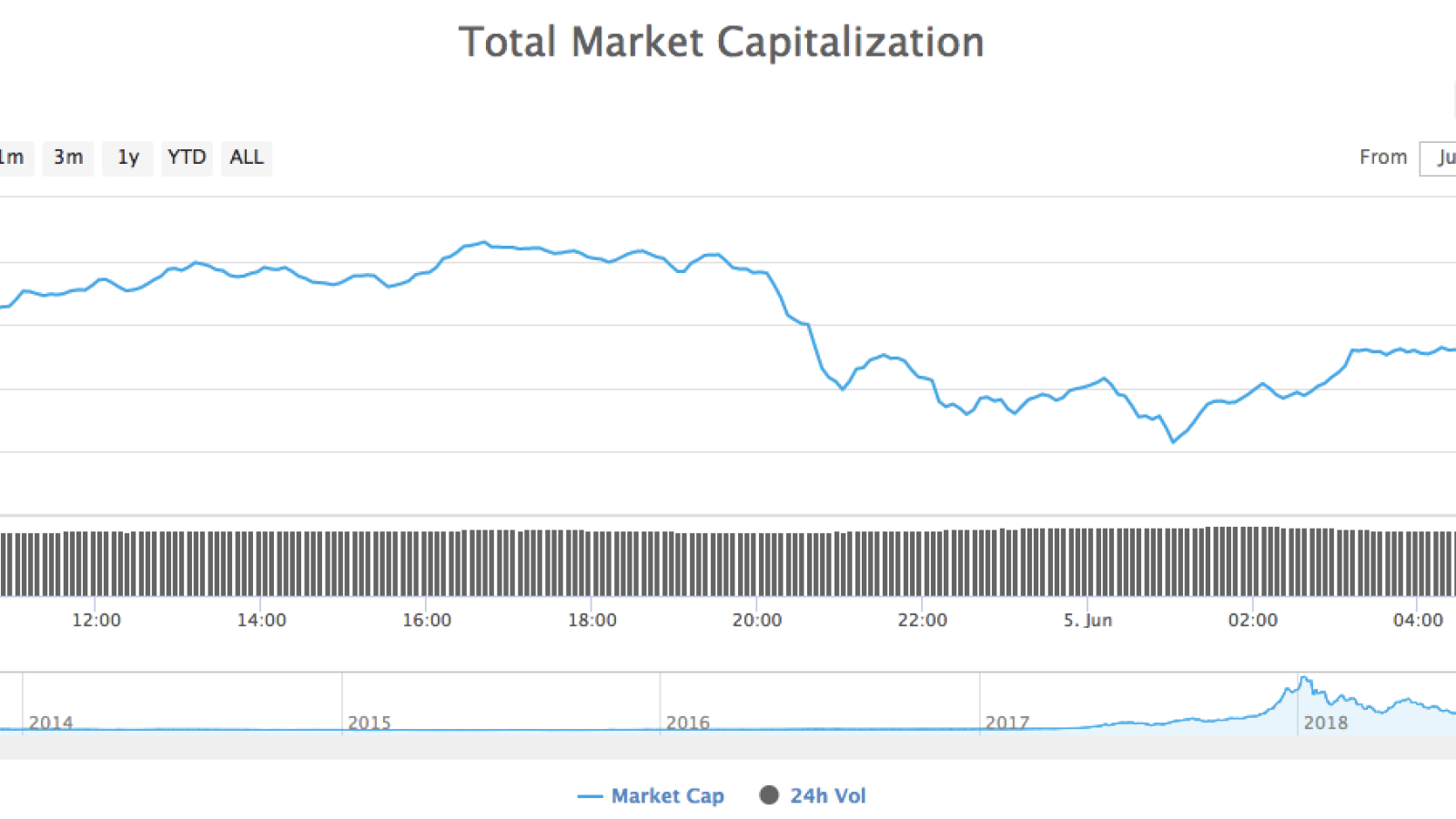 The BTC domination index has almost not changed since yesterday and now makes up 55.7%. However, against the market correction, some altcoins have recovered their positions faster than the top assets.
Today Bitcoin SV and Tron are the top gainers, while the biggest losers are Tezos and Ethereum Classic out of the top 10 coins.
The reason explaining the growth of Tron refers to its CEO Justin Sun, who paid $4,567,888 for the right to dine with the famous Bitcoin critic billionaire Warren Buffett.
Now, let's get to the chart to analyze the technical scenario of the top coins.
BTC/USD
As we predicted, bulls are not going to 'relax' for a long time, and today buyers have accumulated their efforts and won back $400.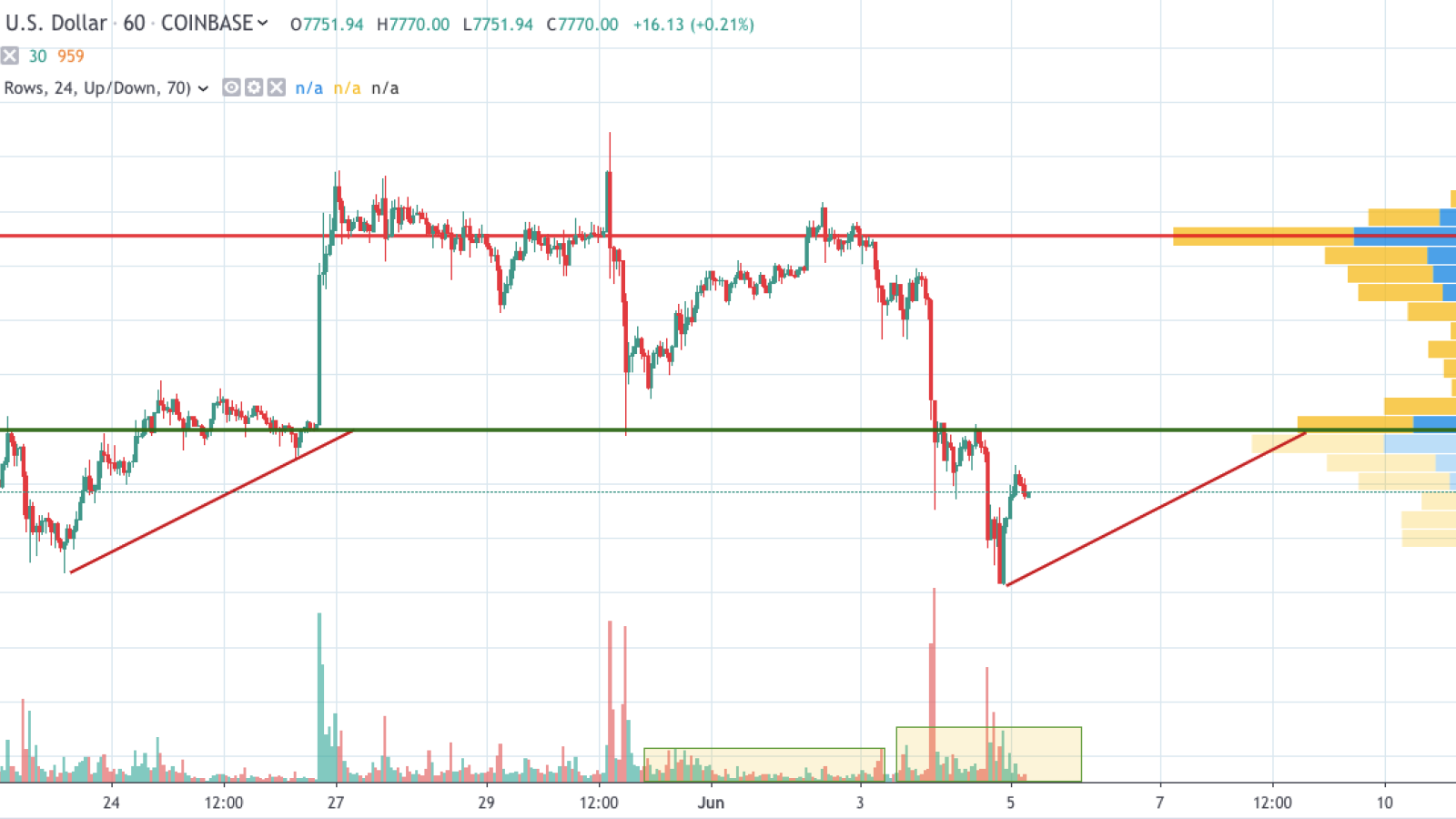 The increasing trading volume is another reason for a growth rate; the quotes were trading near their local maxima from May 31 until June 3, even though the volume was lower than today.
If we apply the сurrent market slew to the one that happened at the end of May, one can expect Bitcoin trading at $8,000 on June 9.
The price of BTC is trading at $7,833 at the time of writing.
ETH/USD
Yesterday Ethereum was almost copying the movement patterns of the leading cryptocurrency. Today it is performing even better, showing decline only by 0.9%. The fundamental background may be the reason for it - the global audit company Ernst & Young launched protocols for Ethereum and at the same time criticized the altcoin.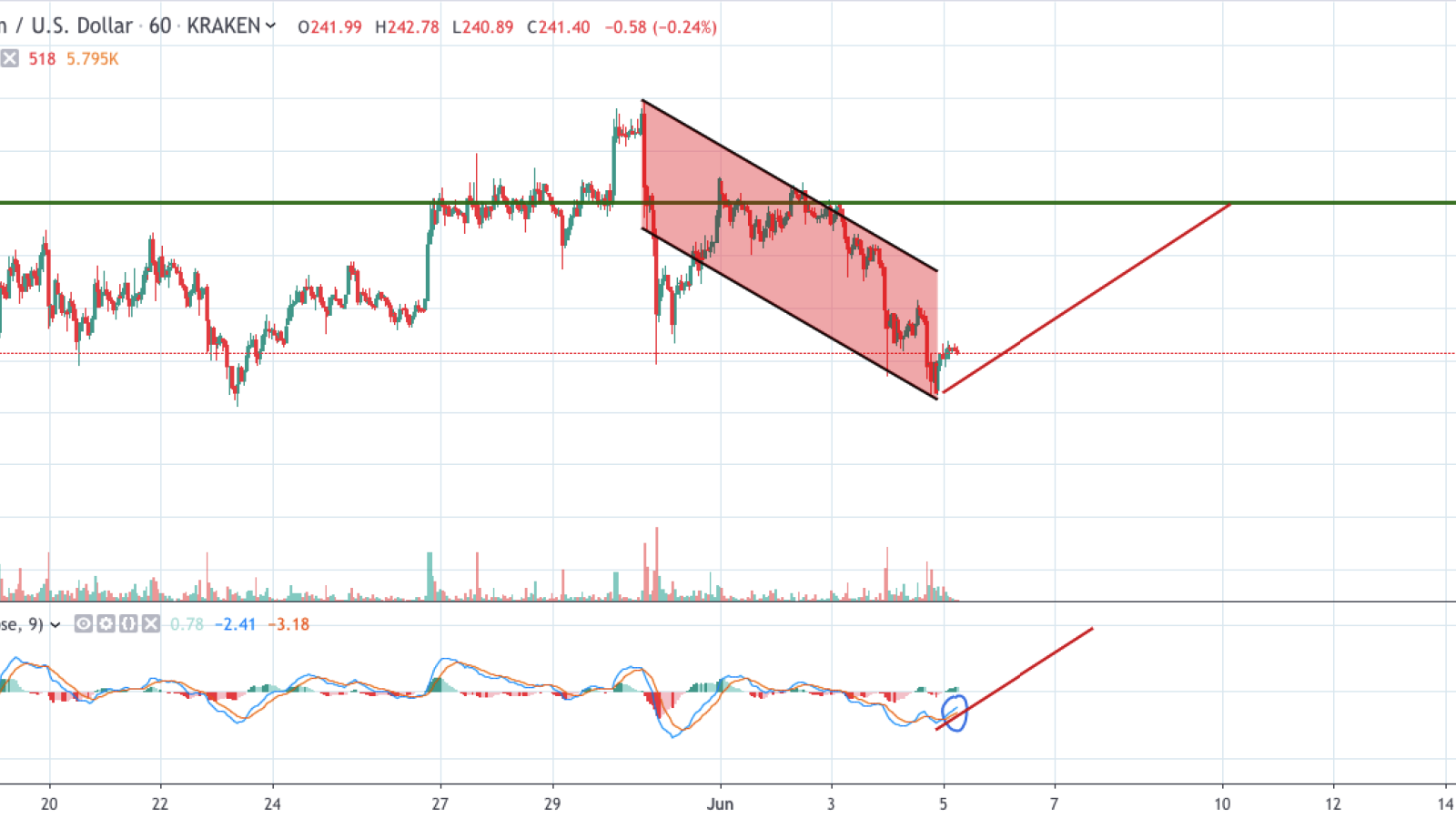 On the 1H chart, Ethereum was mostly dominated by bears since May 30; however, the current levels might be a good chance to buy deep.
The technical indicators confirm the growth even in the short-term; MACD is about to change the trend from bearish to bullish, and the trading volumes are also quite high. Taking into consideration these factors, Ethereum has all chances to reach $270 until mid-June.
The price of ETH is trading at $241.07 at the time of writing.
XRP/USD
Nothing has been changed since yesterday, and XRP remains the biggest loser; currently, the asset is losing more than 3% of its value. Besides, the general market dump, some fundamental factors also might affect the deeper correction. Particularly, Ripple unlocked 1 Bln XRP from an escrow valued at about $442 Mln.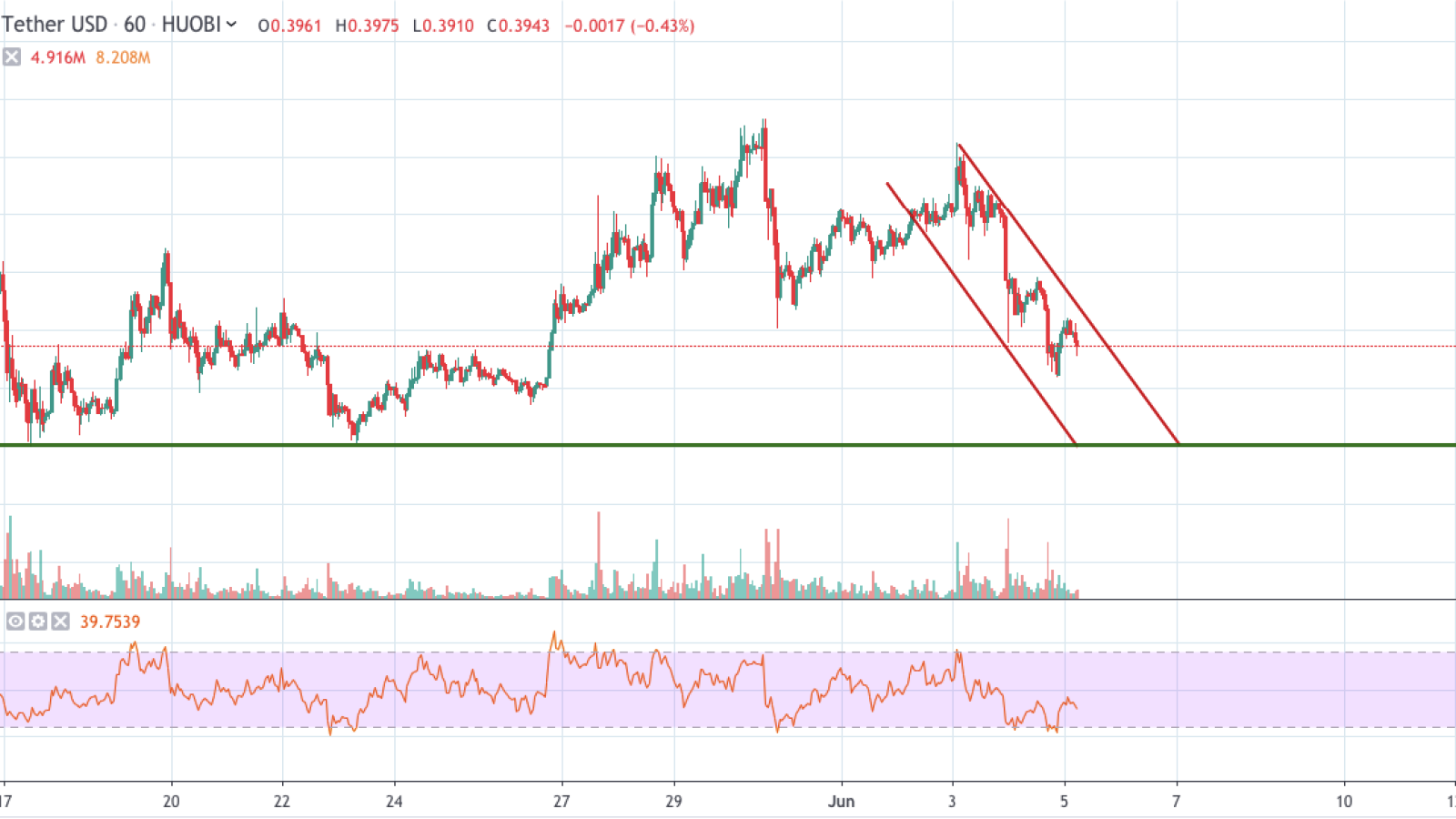 In terms of the technical analysis, Ripple is dominated by bears; the RSI indicator is looking downwards, suggesting that sellers have not sold all their savings.
In this regard, the nearest support line where quotes might reach in the short-term scenario is $0.36.
The price of XRP is trading at $0.3943 at the time of writing.