As expected, Ethereum followed Bitcoin's path and dropped by almost 10% - seems like the bearish period is getting closer, or it has already started.
What does it mean for traders? It's high time to make money. Here comes the period of golden opportunities when you can make a profit! Read ETH price predictions from TradingView users and find out why you should buy Ethereum right now!
1. Risk-reward ratio is optimal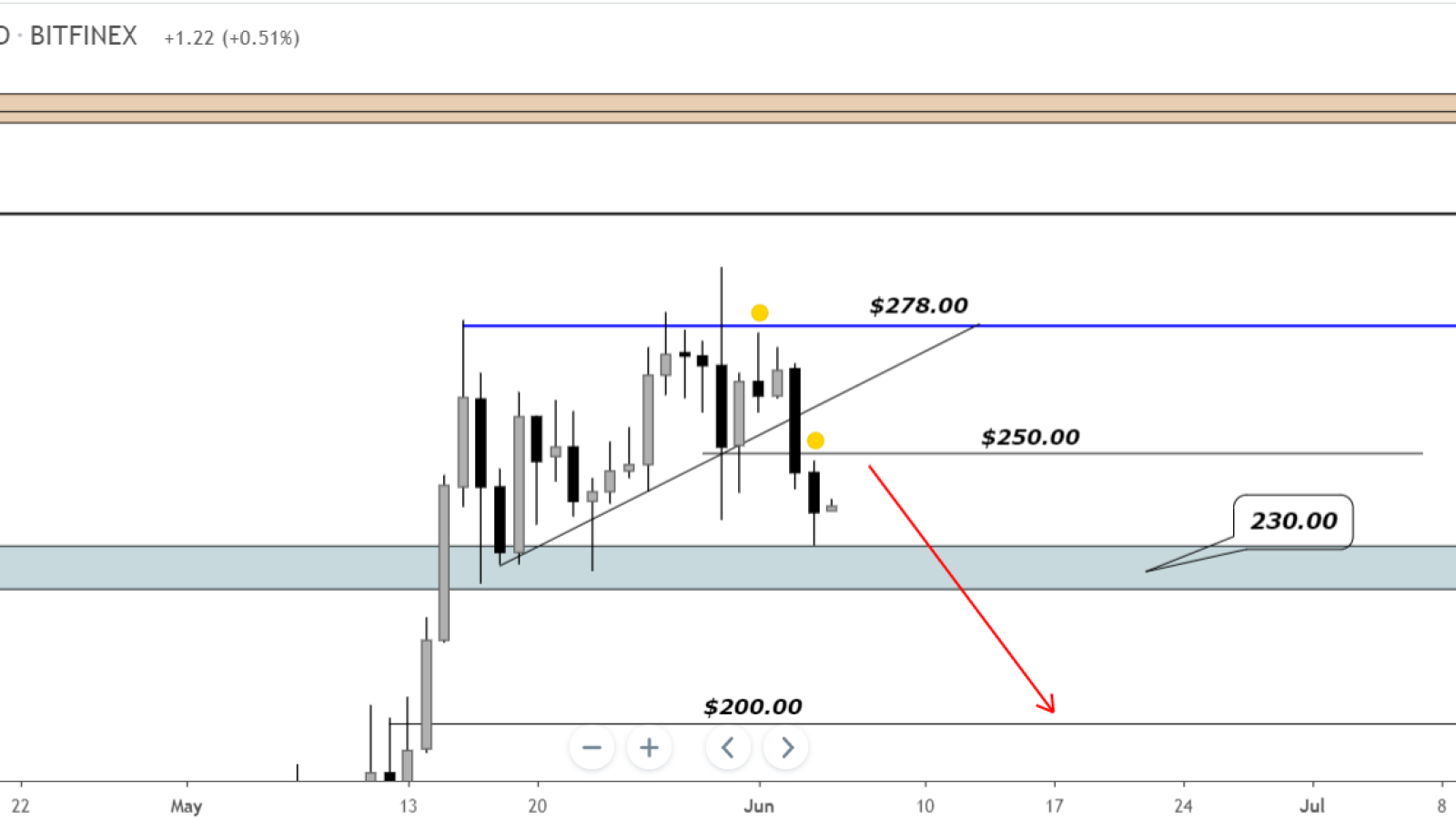 Today the price got close in $243 and the wick touch the $230.00 zone. We need to stay focused on Ethereum fluctuations: it can hold the $230.00 zone, or if we may go back to the $250.00 resistance and fall looking to the $200.00 support. Wait for confirmations and trade with a plan.
If 10% price dump wasn't enough for you, you can wait for the $200 support - this is a great price for a buy entry with a good risk-reward ratio in the long perspective.
2. ETH will fight the bears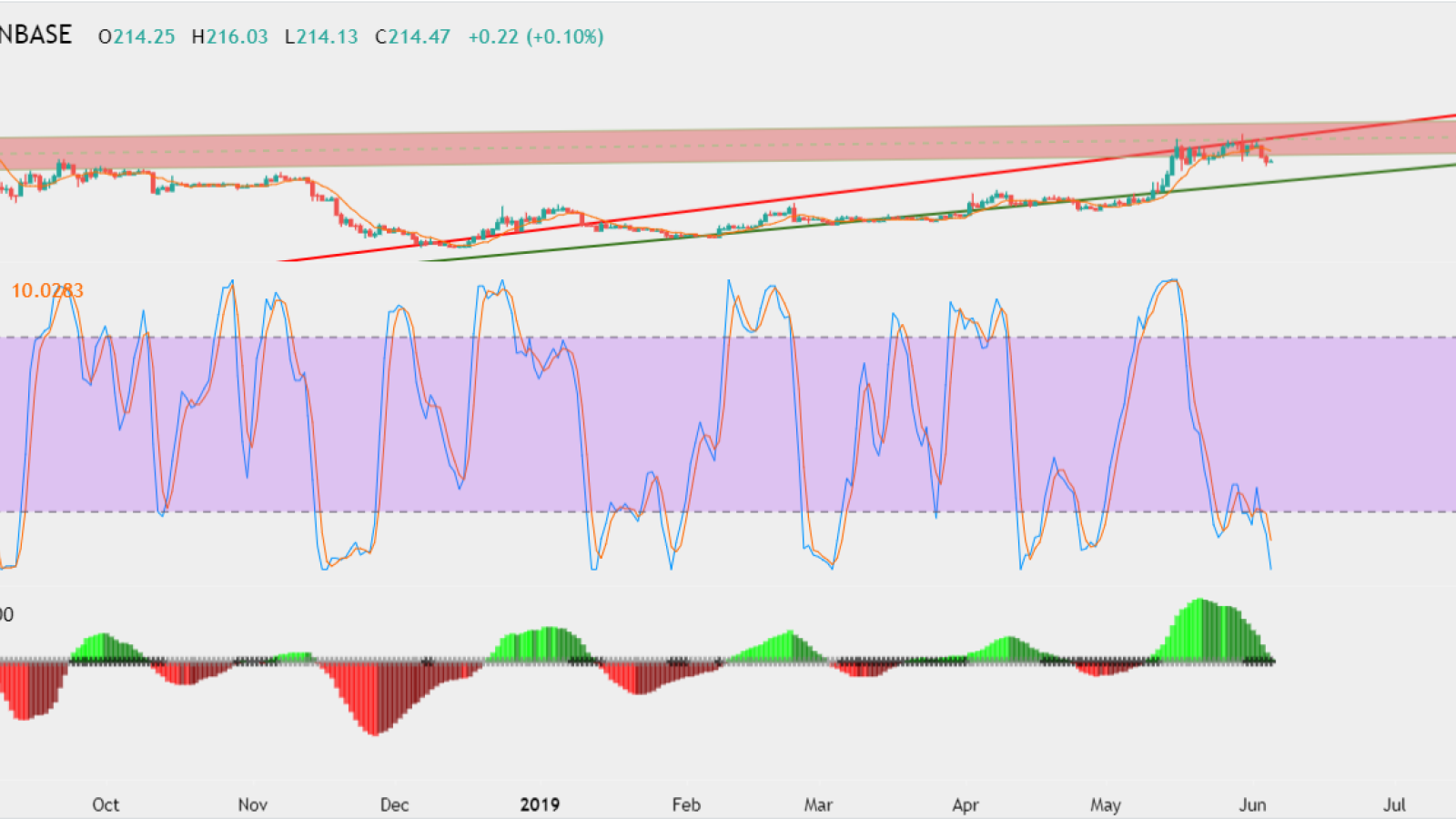 Here's one more trader claiming that ETH is facing huge resistances into the €220-240 area before being able to fight the bears at higher space. Stoch RSI not enough overbought and the magic indicator shows that we are not at the bottom of this spring crypto game for ETH.
Thus, you can start entering the market or wait a little bit before buying more ETH.
3. Many altcoins can double soon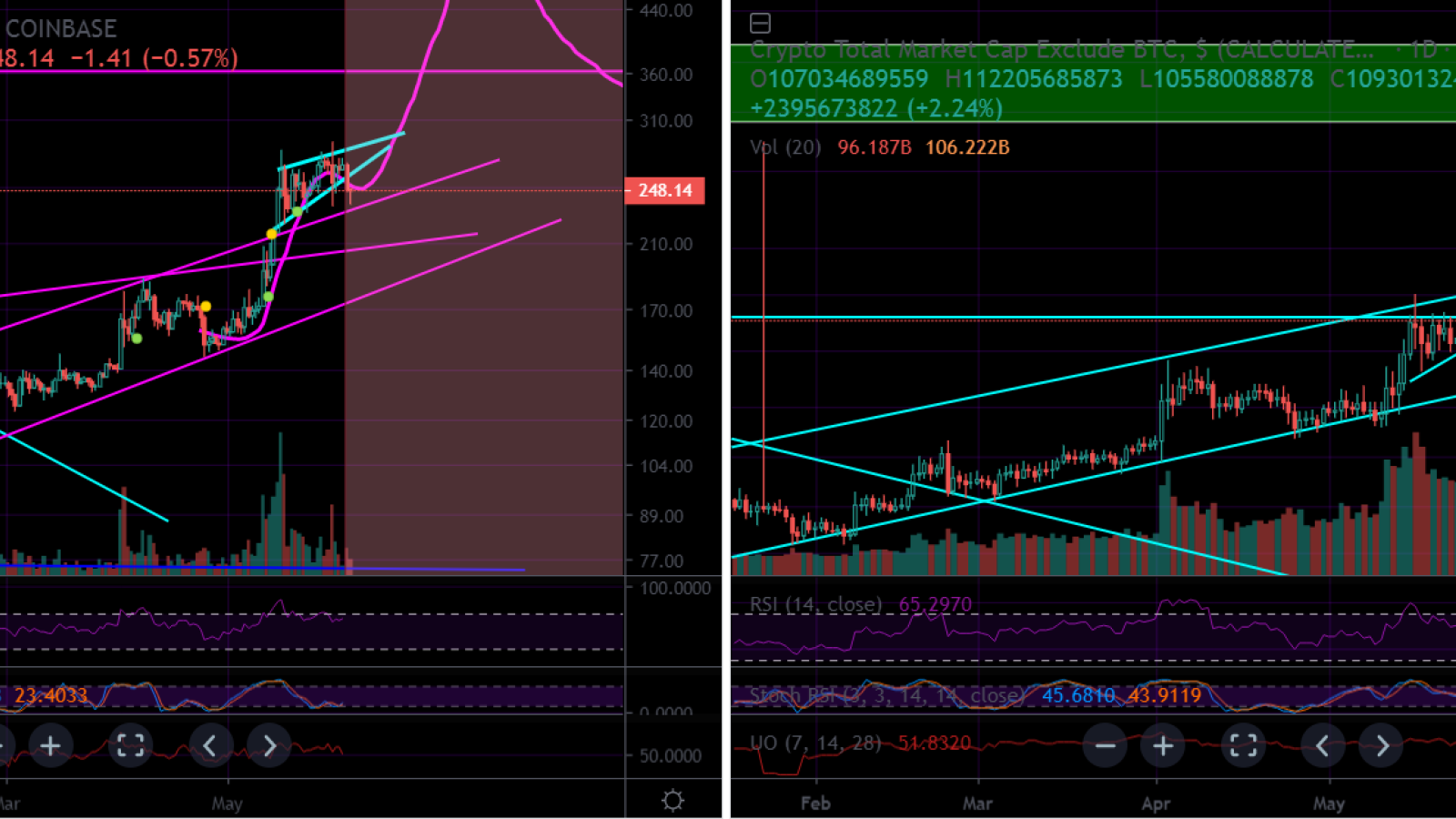 We are still slowly grinding up on decreasing volume. However, it's important to note that our recent dip was bought up on high volume.
This signals that buyers are still eager to get into the cryptomarket. Volume has only decreased since Bitcoin got back above the $8,500 support.
Both the ETH/USD and the Total altcoin market cap charts are still showing that we could be in a bullish ascending triangle formation (resistances around $284 and 115B respectively).
An argument for a bearish wedge can be made as well, which may indicate a retrace to the bottom of the channel here.
Look at Ethereum first: it was above its ascending channel. In the above TOTAL2 chart, you can see that we're also above the major neckline resistance (recently broken and tested as support).
That adds up to the likelihood that other altcoins will begin to experience some accelerated growth as well.
As you can see from the above charts, there isn't much historical overhead resistance once these areas are breached.
This could explain why this potential move is being delayed - accumulation. If we are going to pop up, it could be very violent, and very fast. This is total speculation, of course.
Although we did not witness the confirmation of the potential ETH breakout above $285, and the idea of the crazy breakout was invalidated, ETH still looks strong – it's backed up by the volume.
A lot depends on BTC, as well. If Bitcoin decides to explode quickly towards its ATH, alts will start to increase on their ratios again. A combination of both would be extremely bullish, obviously.
Ethereum will try to reclaim some dominance, and if it breaks out above current levels, an enormous amount of buying would occur across the board. It's also possible that alts continue to drift lower on their ratios, but they've been maintaining them fairly well (with some higher lows) over the last couple of weeks.
Based on the behavior of many alts - it is still possible that if Bitcoin makes another leg up, that they tank on their ratios even further, although they're starting to show signs of wanting to move up on the ratio.
ETH is one of alts that haven't broken uptrend, it keeps stalling. There are all chances for it to hit $300.
Final words
Although at first glance, it looks like the bearish trend is getting back. Even though altcoins depend on Bitcoin heavily, and Ethereum followed BTC overnight, there is a chance for it to hit $300. You can buy some ETH now, or before it touches $220 area. If it falls below such support, we can officially open the bearish season.
Ethereum price charts by TradingView