International Women's Day is shaping up to be a disaster for Binance Coin (BNB), which suddenly tumbled 10.4 percent. Thus, the coin becomes the biggest loser in the predominantly red CoinMarketCap (CMC) top 10.
Is the bullish momentum over?
As reported by U.Today, Binance Coin (BNB) stopped keeping tabs on the Bitcoin (BTC) price. While the biggest cryptocurrency remained stable, Binance Coin (BNB) spiked 13 percent, which allowed it to trump Tether, the flagship stablecoin, and occupy seventh place on CMC.
While the year to date performance of Binance Coin (BNB) is still impressive, the latest drop could be an indicator that its period of aggressive bullishness is ending.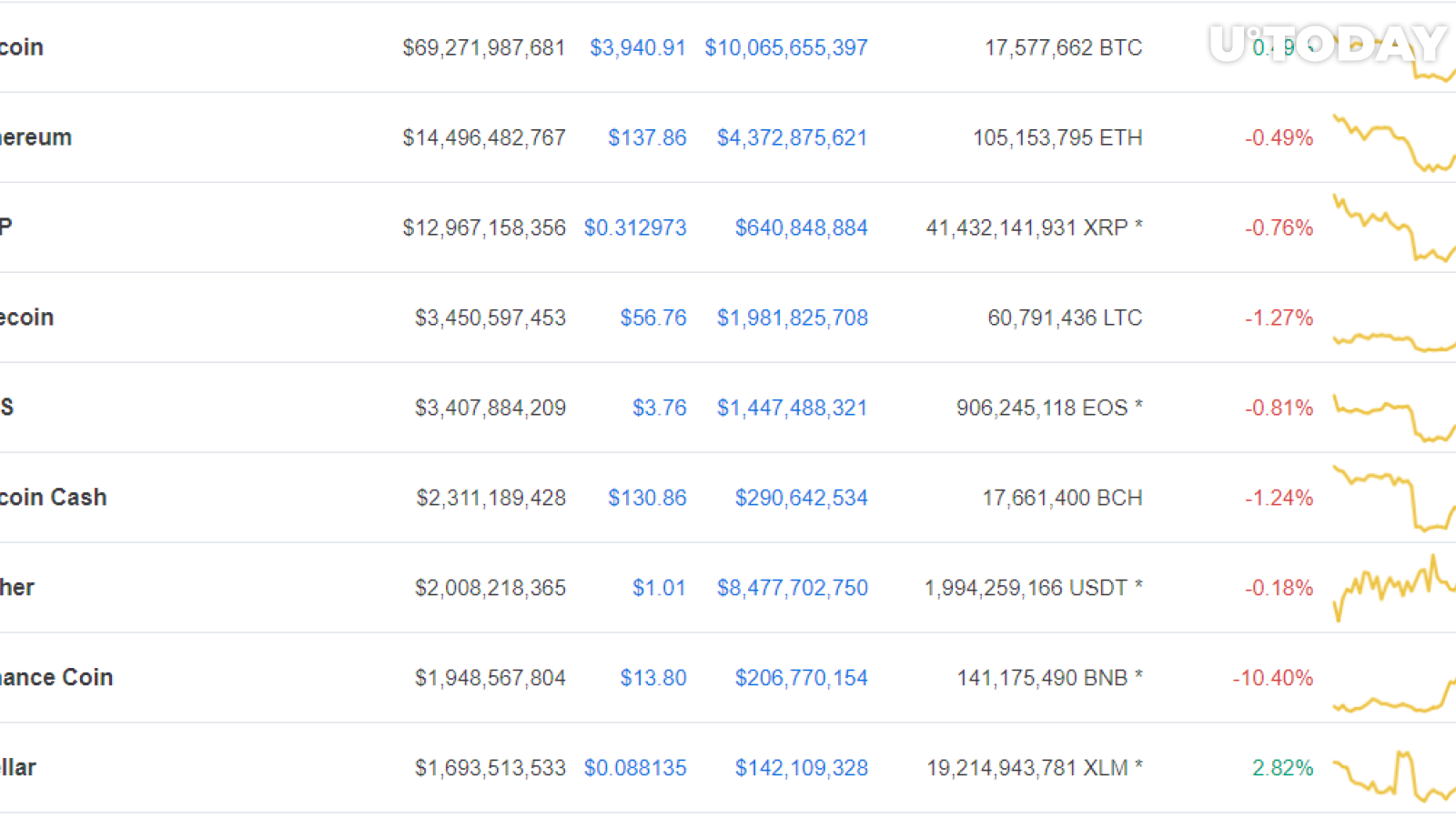 An unusual pattern
Bitcoin (BTC) and Stellar (XLM) are the only currencies in the green territory with price upticks. Bitcoin the (BTC) price divergence is very small to speculate about how it's breaking apart from other altcoins. Recently, the price of Bitcoin (BTC) went down 5.44 percent on CoinMarketCap, showing the unusual pattern, but it simply was a glitch.