Since 2019 started, the Binance-released BNB token has been a huge success. Moreover, it reached numerous milestones back in late 2018, many of which have to do with real life adoption.
This year, it has already appreciated by 140 percent and is holding position #7 on Coinmarketcap, having surpassed first Tron and then Stellar by market capitalization value. Overnight it has also surpassed Tether (USDT).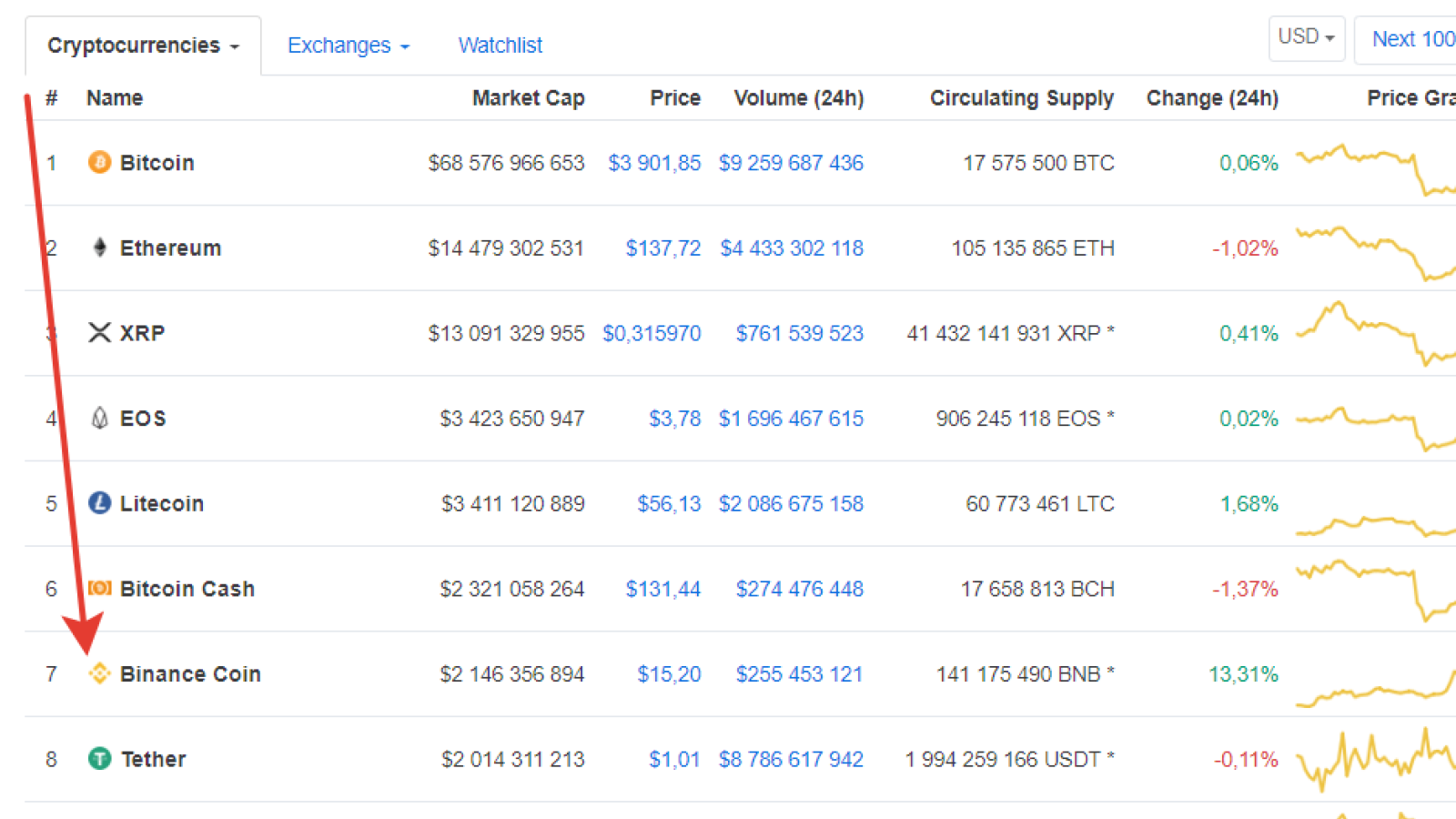 To hell with following the BTC price trend
Presently, BNB has begun giving up following the price trend of major cryptocurrency BTC, which is unusual for most coins in the market.
It is still an open question, why the majority of crypto coins' rates correlate with Bitcoin. Still, different research that has been conducted with time claim that this trend has been getting only stronger as time moves on. However, BNB has proven to be going against this trend.
At the moment, Coinmarketcap ranks Binance Coin as top asset #7 – overnight it kicked Tether out from its position.
It seems to be the only coin that has made a yearly major gain against the USD. Tron, which is two positions behind BNB (#10), is now showing a loss of -44 percent.
Tether and Bitcoin are leading the way
Another trend shows that the top 10 crypto coins also align closely enough with each other, that is, all except stablecoin Tether (USDT), since it is made in such a way that it keeps to a constant USD peg.
Analysts have recently noted that in 2019, this link between BNB/USD has begun to get weaker. This is partly the reason why Binance Coin has recently been so aggressively bullish out of the other top ten assets.
BNB/USD vs. BTC/USD
At the moment, BNB seems to be following its own course on the market and keeps outperforming BTC significantly.
The year-to-date performance of the BNB/USD pair is much better than that of BTC, with the former showing a rise by over 140 percent. Bitcoin has shown only less than a 4 percent increase against the USD.
BNB prospects for traders
If we look at the impressive performance of BNB in February, it can be attributed to the first green candle Bitcoin has shown in more than half a year.
Since more and more investors expect further hype around BNB due to the current strategy of Binance, including its Launchpad, etc, the demand for the Binance Coin may keep rising, thus pushing its quotes up.
Considering the fact that the crypto market overall is still quite immature and is rather correlated, BNB will hardly be able to follow its own separate trend for much longer, experts believe. However, there are no exact forecasts as to when the asset will cease doing so.