The Tron Weekly Journal is an electronic media platform that puts its focus on news and stories about Tron. It has its own team of writers, IT experts and everyone else necessary to run a news platform and provide readers with regular high quality content.
TWJ coin
The platform has its own TWJ coin powered by Tron and based on its Tron-20 token standard. TWJ is utilized on the website for paying writers, advertisers and for all other actions necessary to have materials on the website published.
On the CoinGate resource, the TWJ token is ranked #2114 and is trading at $0.00000557. Some in the Tron community believe that the coin is one of the most successful among Tron-based tokens.
Now, the Tron Weekly Journal announces an upcoming airdrop of their digital asset.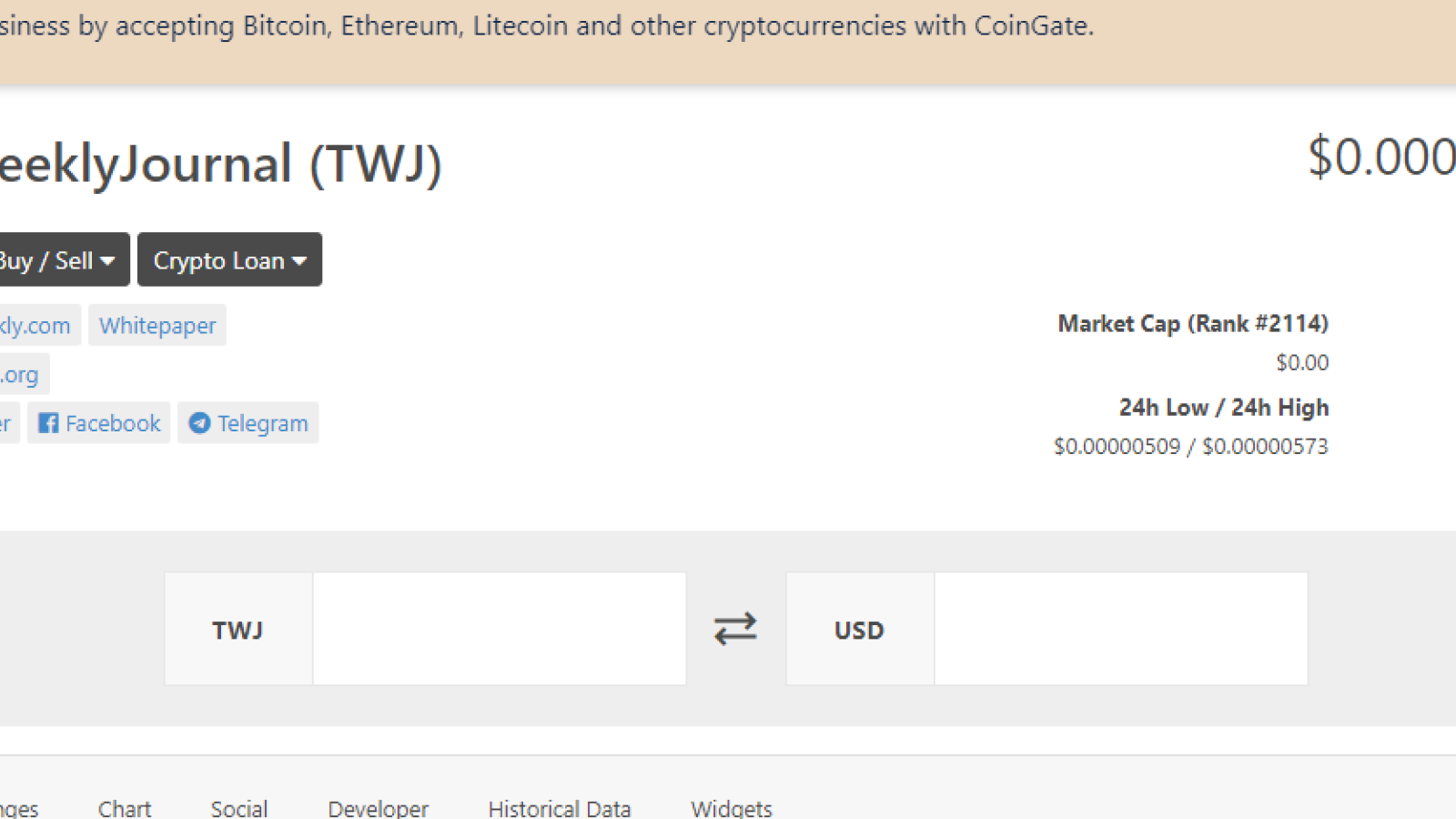 Airdrop coming soon
On Feb 26th a snapshot of users' balances on their Tron wallets will be taken. New TWJ will be airdropped to those wallets which already have those coins on them. The event itself will take place on March 3. To get the new, free TWJ coins, user addresses must be listed in Tronscan as a holder wallet.
TWJ coins will be sent to holders' wallets as part of the airdrop at a 1:07 ratio, provided users have this amount of TWJ on their wallets already.
If on March 3 holders have fewer TWJ on their wallets than that, the ratio will change to 1:0.5.
Here's an opportunity of lifetime that you can't afford to lose!
Fascinating airdrops of our #Tron TRC20 token #TWJ to start next week https://t.co/2UVdpLPc9J @TronNews_ @Tronfoundation @justinsuntron @mishalederman @MotherOfCrypto_ @DecentralizeTRX @Roopa_av @TRX_Market

— TronWeekly (@TronWeekly) February 20, 2019
Bonuses for TWJ keepers
This big airdrop will be just one bonus among the ones that the platform team has in store for its users. Those who read stories on the Tron Weekly Journal site and leave their comments or make any other contribution will also be rewarded with extra TWJ.
Besides, after the airdrop a significant amount of TWJ coins will be burnt. That is necessary, says the team, to maintain the high price level of the token and to avoid inflation.