In a recent tweet, renowned market analyst Ali Martinez highlighted a compelling correlation between Bitcoin's price drop and a significant surge in new Bitcoin (BTC) addresses. This surge, depicted on a chart shared by Martinez, has spurred growing sentiment to "buy the dip" in what could be an indicator of a stable long-term uptrend for the leading cryptocurrency.
Martinez's incisive tweet outlined a compelling disparity between Bitcoin's market price and the burgeoning number of new BTC addresses. Despite a drop from $32,000 to $29,000, the tally of these fresh addresses has shown a remarkable upward trajectory, hinting at the possibility of a robust, sustained uptrend for the world's premier cryptocurrency.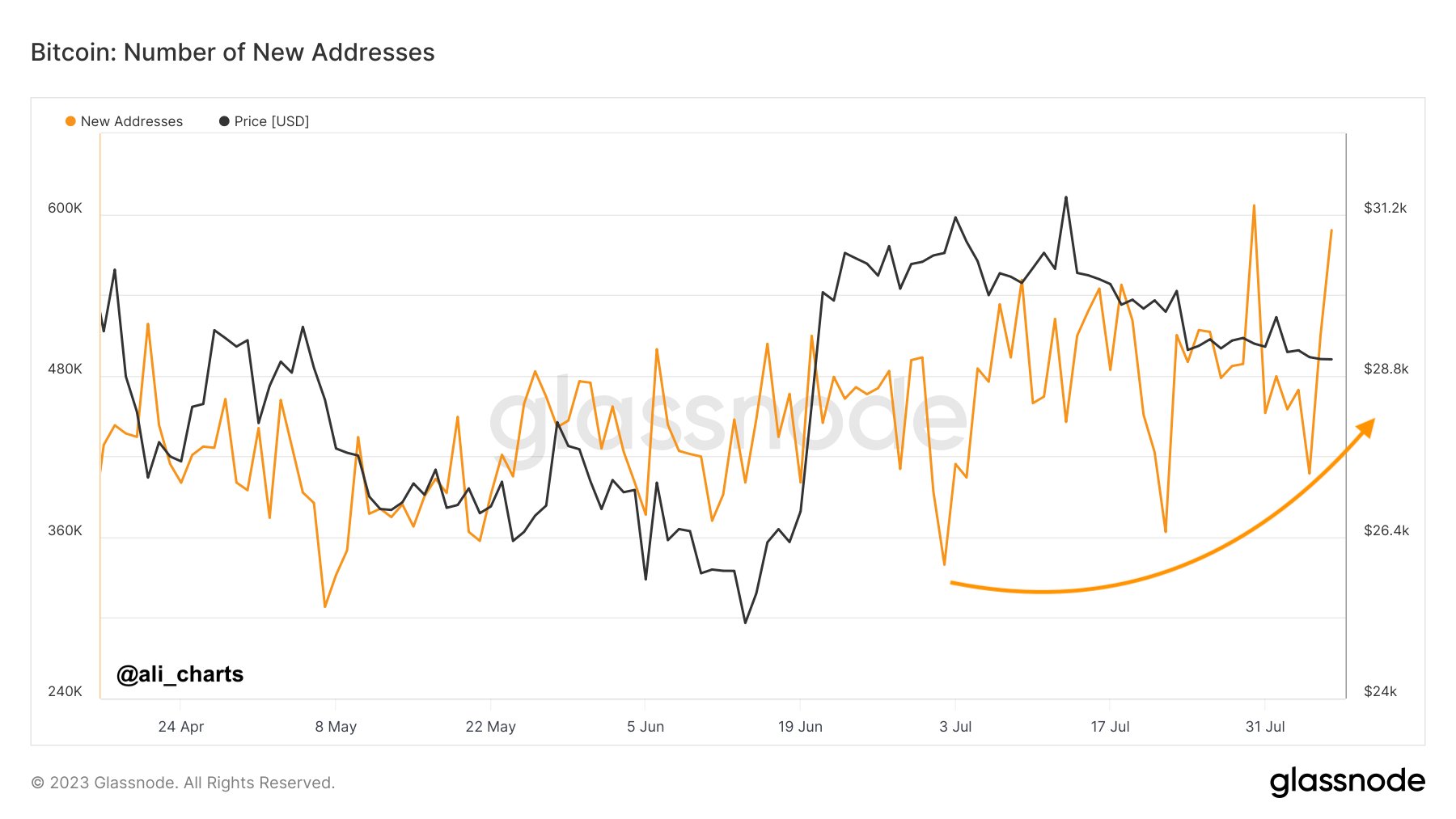 At the heart of Martinez's claim lies a chart showcasing the astonishing surge in new BTC holder addresses. The data reveals a nearly twofold increase, surging from 360,000 daily to an impressive 600,000. Notably, this upsurge in network growth has occurred simultaneously with a dip in Bitcoin's market valuation, forming an intriguing divergence.
As the crypto market remains notoriously volatile, such data-driven observations hold significant weight in shaping investor sentiment. The growing consensus among industry experts and market enthusiasts alike is that, in the face of price downturns, the underlying fundamentals of Bitcoin's network growth continue to pave the way for a resilient and prosperous future.