During the weekend, the rates of the most popular cryptocurrencies were at the top. However, the situation is being changed now. The prices of almost all digital assets out of the top 10 are decreasing, while the biggest loser is Litecoin, whose rate has dropped by more than 5% over the last 24 hours.
Against the background of the rollback, the BTC's domination rate has increased up to 52.7%, while the total market capitalization makes up $177 billion.
BTC/USD
The past week passed quietly for Bitcoin. The bears managed to push test the lower border of the green corridor, and throughout the days the pair tried to recover to the upper border of the ascending zone.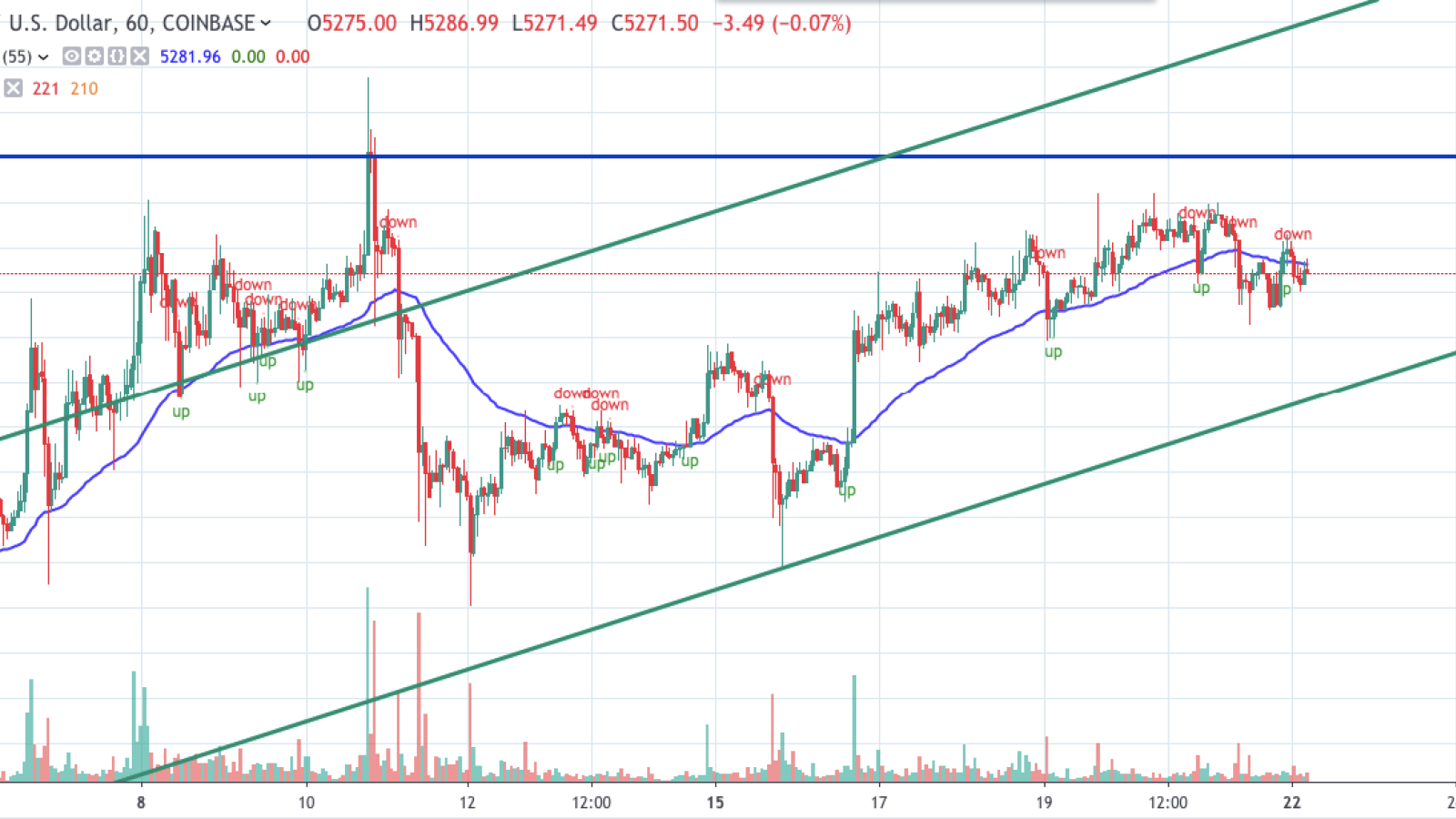 On the 1-hour chart, the average price level keeps the pair from retesting the lower limit. However, in the area of ​​$5,400, a strong resistance exists, which does not allow the price to break through to the psychological level at $5,500. During the last week, buyers managed to form only one impulse to restore above the moving average EMA55. As long as the bulls failed to form a powerful bullish run, the BTC's price will remain hanging at the level of the moving average.
The price of BTC is trading at $5,299 at the time of writing.
ETH/USD
Monday, Apr. 22 has started for Ethereum with the fall of its rate and the price bounced back to the quotes of the middle of the previous week.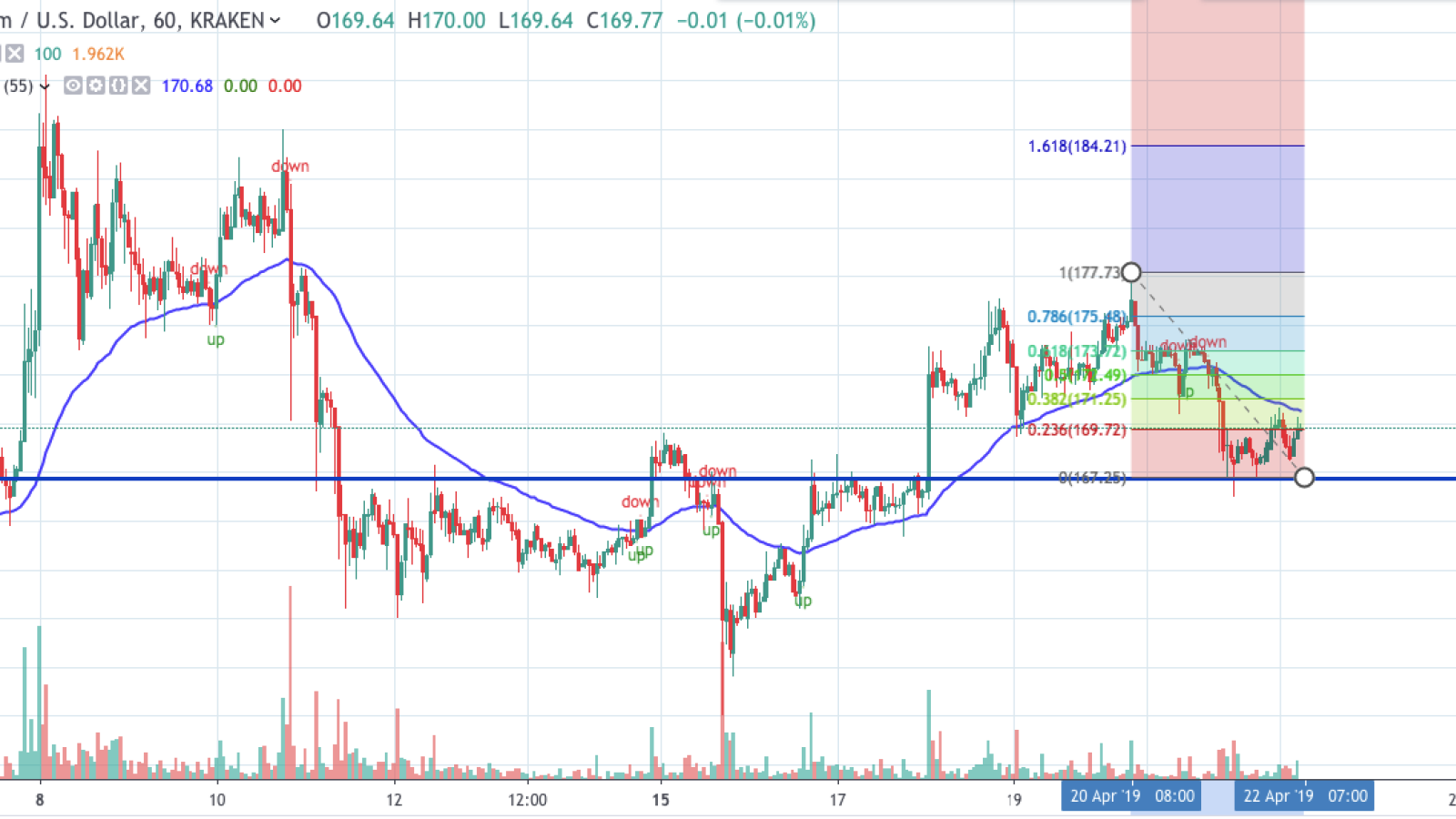 Yesterday's minimum at the point of $168 serves as the starting point for day consolidation in a narrow corridor, which has a slight upward trend.
The Fibonacci retracement shows that the asset is located in the red zone, which is a buying opportunity. However, it only happens with the increase of trading volume.
The price of ETH is trading at $169.73 at the time of writing.
XRP/USD
Ripple is supposed to be a ''dark horse'' among the top 3 coins, as its rate has increased by more than 2% just in 1 hour. Last week, the dynamics of the XRP/USD pair was weakly correlated with the dynamics of BTC/USD. Until the middle of the week, Ripple recovered to the resistance of $0.3443, showing around 11% growth, but by the end of the week, the pair could not consolidate at the level of $0.330.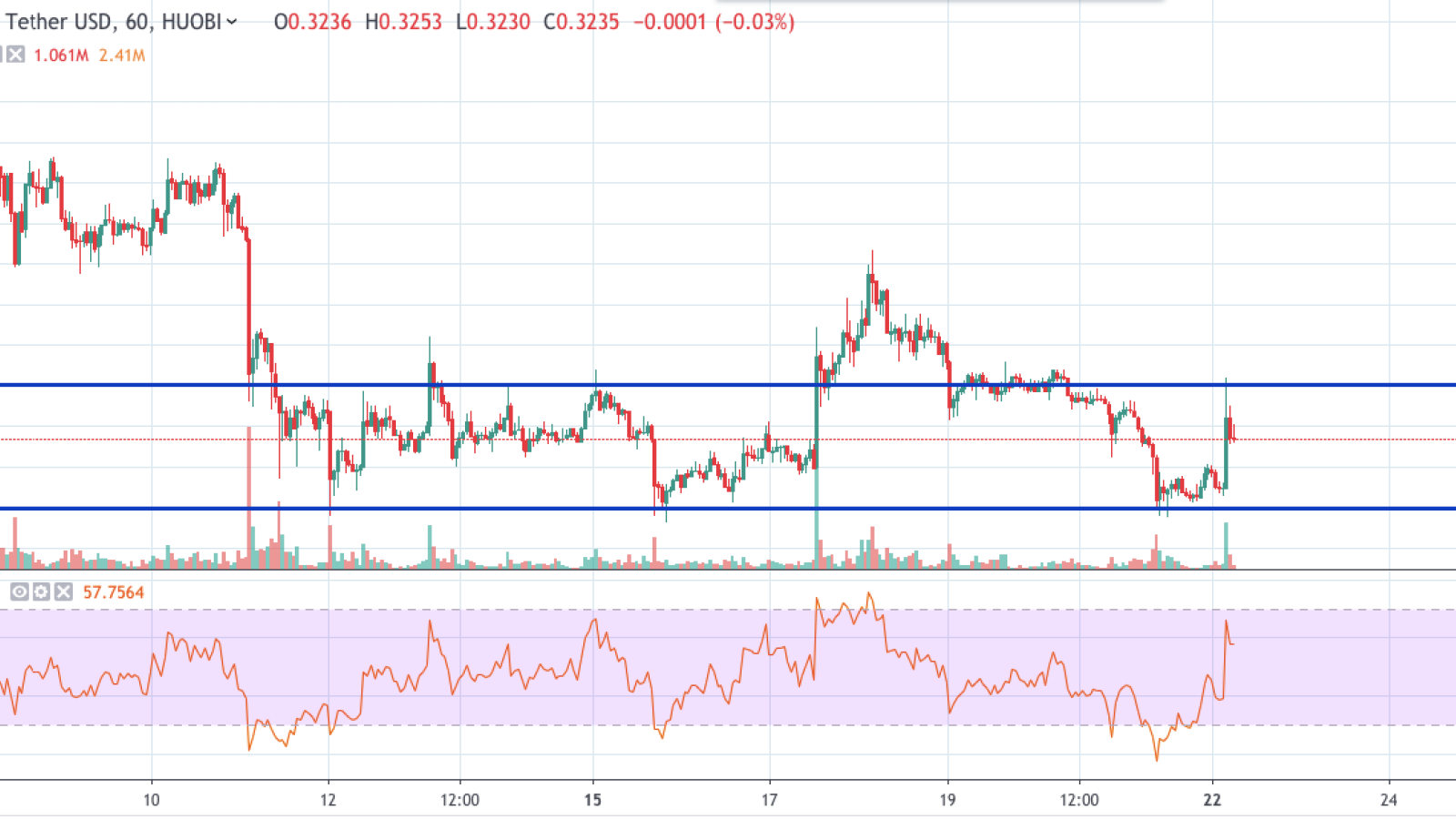 Throughout April, Ripple is located in a wide lateral range, gradually narrowing the amplitude to a level of $0.330.
According to the RSI indicator, the asset isn't overbought, so a bounce back to the previous levels is likely to occur.
The price of XRP is trading at $0.3264 at the time of writing.