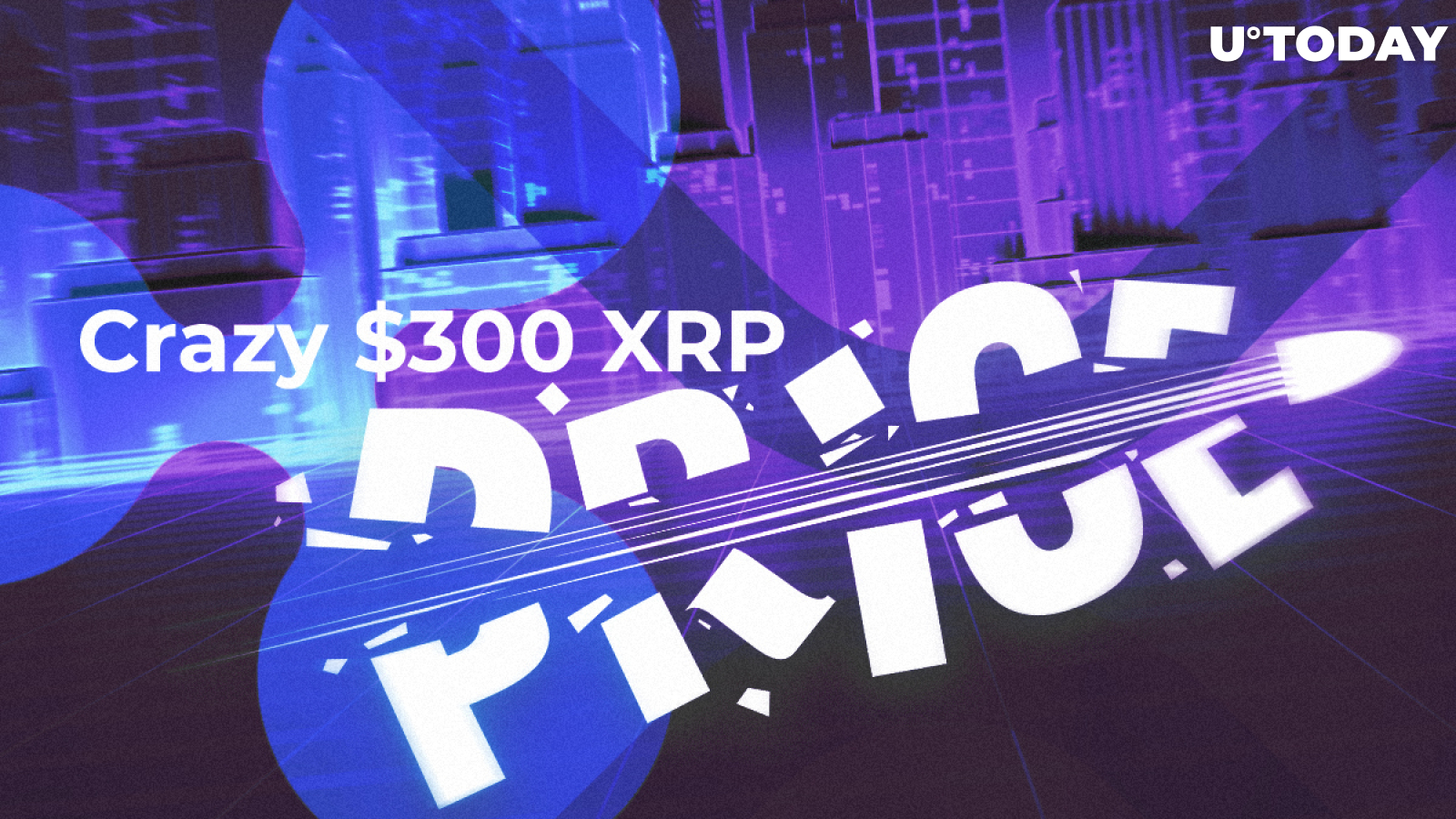 Cover image via U.Today
The crypto community has been shocked to see a crazy Ripple (XRP) price prediction from Crypto Rand (crypto analyst & trader involved in daily analysis of Bitcoin):
$XRP to $300 before the end of the week! pic.twitter.com/LeM4SiXsuP

— Crypto Rand (@crypto_rand) April 17, 2019
That seems to be insane! However, judging by the fact that the crypto market has recently gained +$4 bln, everything is possible. What to expect from XRP in the nearest term? Read Ripple (XRP) price predictions from Twitter users to get the understanding of real numbers.
XRP will finally climax
The long-waited breakout of XRP seems to be getting closer. Here's what Twitter users write:
$XRP has not been this oversold well... since never. Face melt imminent! pic.twitter.com/nj388KgVPZ

— RJ (@rjr13579) April 17, 2019
The resistance is tested successfully...
Another teaser test run? ?#XRP pic.twitter.com/rTJembnxSC

— BARSHEEP (@Allen55818933) April 17, 2019
...and it is leading us to new heights:
Damn #xrp pic.twitter.com/hk18JQmHaq

— Krypto ? Ren ⚡ (@kryptoren11) April 18, 2019
Hmmm... I think $xrp is about to melt some faces. it has never been this oversold on the daily, and the last 2 times RSI was almost this low, it was followed by a massive pump. ?? pic.twitter.com/LUcmc9XX1K

— I am Rui (@rui_mvp) April 18, 2019
The triangle pattern also signifies the future breakout:
#XRP Get ready for the moonshot boys and girls... ???? pic.twitter.com/9kXCumfMzU

— TheCryptoGuy (@KAnorthwest) April 17, 2019
XRP/BTC ratio has also moved a bit, which made XRP supporters rave with joy:
$XRP army in an ecstatic state rn pic.twitter.com/jTIN8HSUQg

— Blues (@BluesCrypto) April 17, 2019
One more piece of proof of a bullish mood among Ripple fans:
#XRP better hit $10+ in few weeks, although strictly TA speaking it's possible within just few days

— CryptoManiac101 (NOT GIVING AWAY CRYPTO) (@_Crypto_Maniac_) April 17, 2019
Rivals are skeptical
Of course, the recent posts and XRP hodlers' joy could not stay unnoticed by the opponents. The current situation sparked a lot of skepticism and sarcasm:
Wanna laugh? ???$xrp #xrp #RippleTards #REKT pic.twitter.com/QnGROuzDwE

— Frank ฿ Underwood (@CUnderwoo2) April 17, 2019
They believe reaching the moon is no longer possible:
Could this honestly moon? $XRP pic.twitter.com/LYOV0CUjn8

— 21 millionth integer (@21mil_Int32) April 17, 2019
So, will the movement in the direction of the bottom stop?
is not it enough? #xrp pic.twitter.com/o9WitOl8OO

— Coinjoe (@sabirdisiplin) April 17, 2019
Technical indicators are promising:
#XRP #Ripple is making me feel some type of way? pic.twitter.com/2Cu5khHXWs

— Rodolfo Varela (@RVarela21) April 18, 2019
Prepare for XRP to hit the $0.35 level – when that happens, it's about to soar. Even though it's not likely to reach $300 by the end of the week – let's be realists – you can still enjoy some decent profits if you jump on the train of the rising market.