The Shiba Inu token, a popular cryptocurrency, recently experienced a staggering 3,100% increase in its burn rate within the last 24 hours. While the surge in the burn rate may seem fairly large, it will not have any effect on the market value of the token.
It is important to note that one of the reasons behind such significant percentage-wise growth in the burn rate could be attributed to a comparatively modest rate of coins removed from circulation yesterday. Currently, the burn rate stands at 8 million SHIB tokens within the last 24 hours. However, considering the vast supply of 574 trillion tokens in circulation, this recent increase in the burn rate has had little to no impact on the market value of SHIB.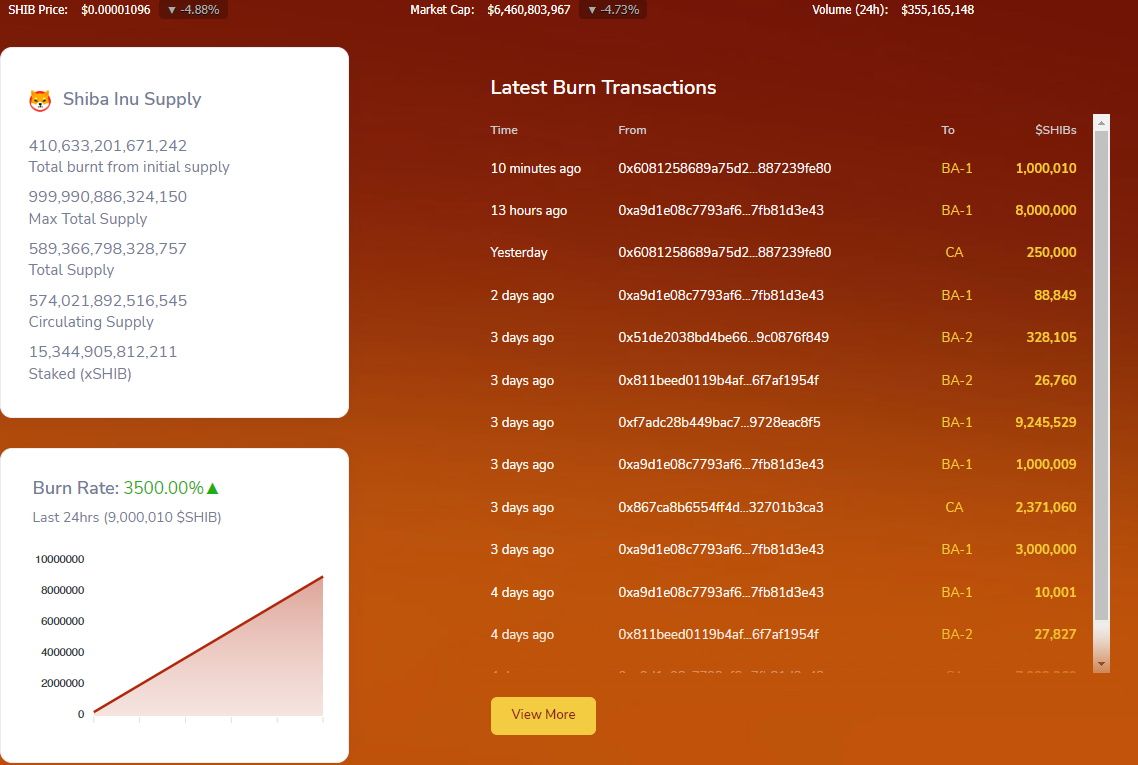 At the time of writing, SHIB is trading at $0.00001091, and it has recently fallen below the local uptrend line, indicating a downward trend. Despite impressive burn rate figures, the token's value remains relatively unaffected, raising questions about the overall effectiveness of burning tokens as a means to boost market value in the short term.
As the burn rate continues to rise, it is essential to assess the potential long-term implications of this development on the Shiba Inu ecosystem. Although the current increase in the burn rate does not have an immediate impact on the token's market value, it could gradually reduce the overall token supply over time. This reduction, in turn, may lead to an increase in demand and potentially drive the price higher in the future, assuming that interest in the token remains strong.
Nevertheless, while an increased burn rate might signal long-term potential for growth, it rarely has any significant effect on the local development of an asset's price performance.