Cardano (ADA), a leading smart contract platform, could be aiming for a $0.55 price target, as suggested by Elliott Wave Theory. The theory, which identifies recurring patterns in financial markets, indicates that ADA recently completed its third wave and is currently in the midst of its fourth wave. Following this pattern, the fifth wave is expected to bring substantial growth, similar to that seen in the first wave.
Elliott Wave Theory is a popular technical analysis tool used by traders to predict market trends. It postulates that financial markets move in predictable patterns, known as "waves." In the case of Cardano, the completion of the third wave typically signifies strong upward momentum, while the ongoing fourth wave represents a corrective period before the next rally.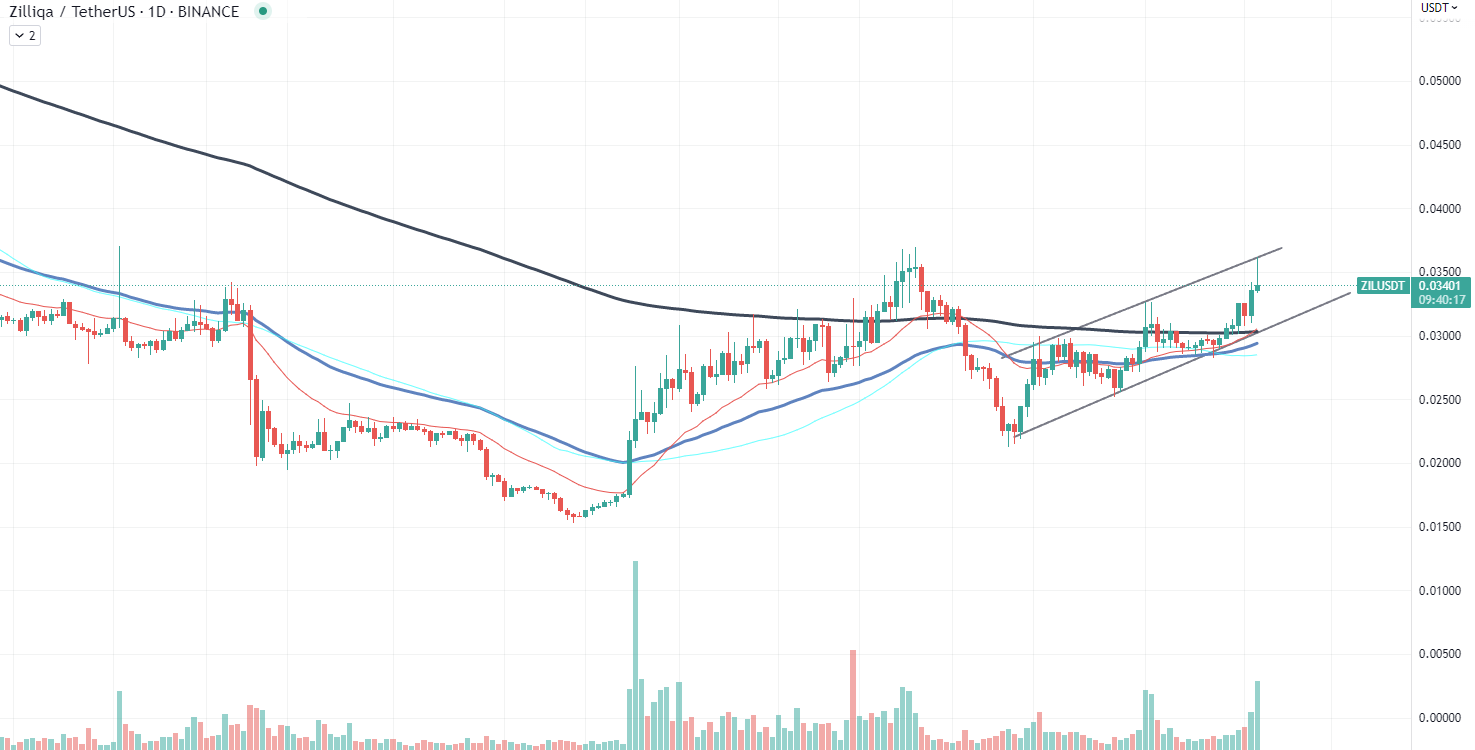 It is important to note that while Elliott Wave Theory has a strong following among traders, it is not an infallible predictor of market movements. Market conditions, sentiment and external factors can all impact the accuracy of these predictions. Therefore, investors should approach the $0.55 target with caution, carefully considering the potential risks and rewards before making any investment decisions.
Shiba Inu not joining meme party
In a surprising turn of events, Shiba Inu (SHIB) appears to be lagging behind the market pace, as meme coins like Pepe continue to surge. This development is unusual for SHIB, which has long been considered the poster child for meme and volatile assets on the cryptocurrency market.
As the meme coin market experiences a resurgence, led by tokens such as Pepe, Shiba Inu's slower growth has raised questions about its role in the current market landscape. It is worth noting that SHIB's status as a meme coin has evolved over time. Today, it is more than just a meme asset; it has grown into an ecosystem with DeFi (decentralized finance) features, setting it apart from other meme coins.
This evolution of Shiba Inu into an ecosystem with DeFi traits suggests that its growth may no longer be significantly influenced by the rise of random meme assets. Instead, SHIB is likely to benefit more from the expansion of the DeFi industry, as it now offers investors a more diverse range of financial opportunities than typical meme coins.
Zilliqa keeps on growing
Over the past 40 days, Zilliqa (ZIL) has emerged as one of the most profitable cryptocurrencies, delivering a staggering 70% return to investors. This impressive performance is not only notable for its strong gains but also for the stability of Zilliqa's uptrend, setting it apart from other volatile digital assets. However, the cryptocurrency may be approaching the local resistance level of its ascending price channel, which could lead to a correction in the near term.
One of the primary drivers behind Zilliqa's recent growth can be attributed to increasing interest in the metaverse and the project's involvement in this virtual landscape.
As more companies and developers flock to create digital environments and experiences, the metaverse has become a hotbed of innovation and investment. Zilliqa's foray into this space has likely played a significant role in its recent surge in value.
Another key factor contributing to Zilliqa's success is its strategic partnerships within the esports industry. Esports has grown exponentially in recent years, and Zilliqa has positioned itself as an attractive platform for gaming companies to build on.
By partnering with prominent esports organizations and fostering a vibrant gaming ecosystem, Zilliqa has captured the attention of investors who see the potential for long-term growth in this sector.