After meeting with the SEC lawyers on April 1 to discuss Ripple's request to keep their documents out of the public eye, Ripple Labs has been granted consent to partly redact their documents that contain private commercial information - an agreement with the SEC has been reached on that.
Now, Ripple has started submitting partly redacted documents to court.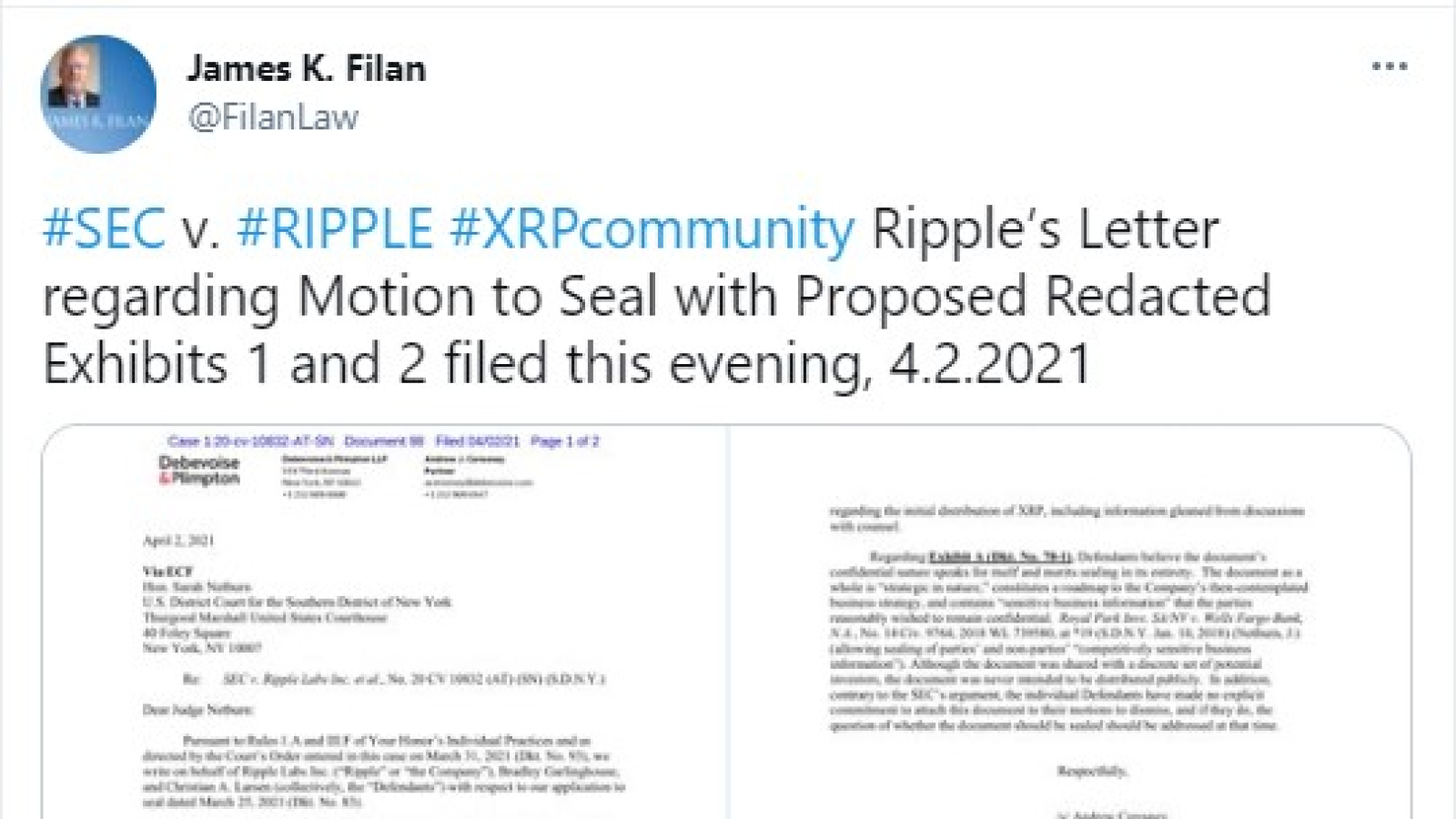 Ripple submits proposed redacted exhibits
Lawyer James K. Filan has published screened copies of two documents submitted by Ripple Labs to Magistrate Judge Sarah Netburn that have been redacted after the discussion between Ripple and the SEC that took place on April 1.
So far, consensus has been reached regarding two documents out of four. All of them are related to "discovery materials filed with the court in connection with the discovery-related disputes".
The SEC suggested their way to redact these two documents so that the confidential data that Ripple does not want to publicize remains sealed.
Ripple keeps insisting on the full sealing of the other two documents.
"After a meet and confer on April 1, the parties reached agreement on two of the four documents at issue, but have not been able to reach agreement with respect to the remaining two documents."
James K. Filan commented:
"SEC's proposed redactions were filed and remain under seal."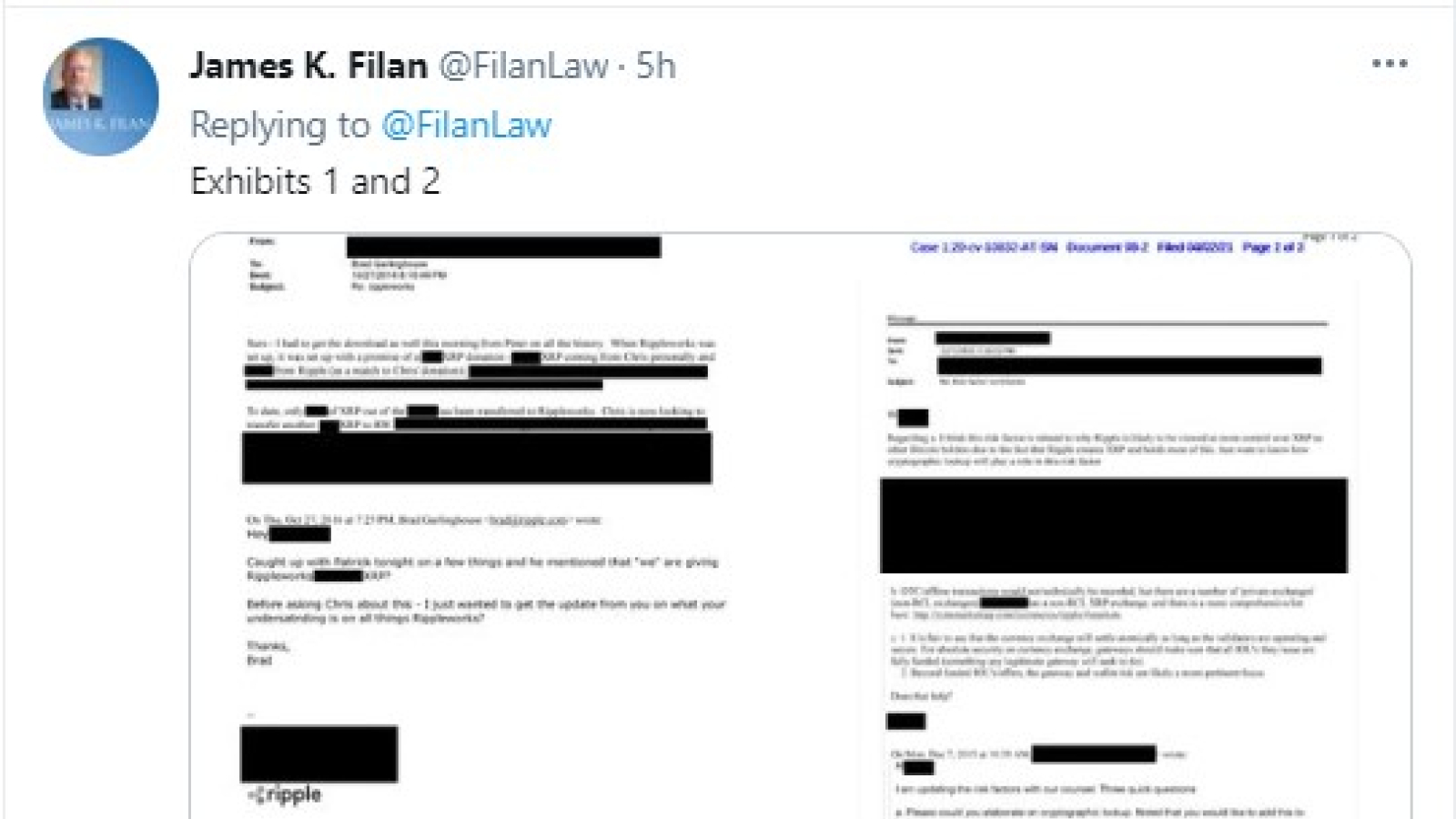 Ripple will prevail against the SEC: Brad Garlinghouse
As reported by U.Today, while talking to CNN's Julia Chatterley on April 2, Ripple chief Garlinghouse stated he was confident that the company would be able to "prevail" against the securities watch dog in the legal suit that it had initiated regarding XRP being an "unregistered security".
On that news, as well as on the rumours that Coinbase might be preparing to relist XRP, the seventh largest coin has surged to $0.64.