Ripple-affiliated cryptocurrency XRP soared to $0.609 at 4:37 p.m. on the Bitstamp exchange. It has since pared some of its gains.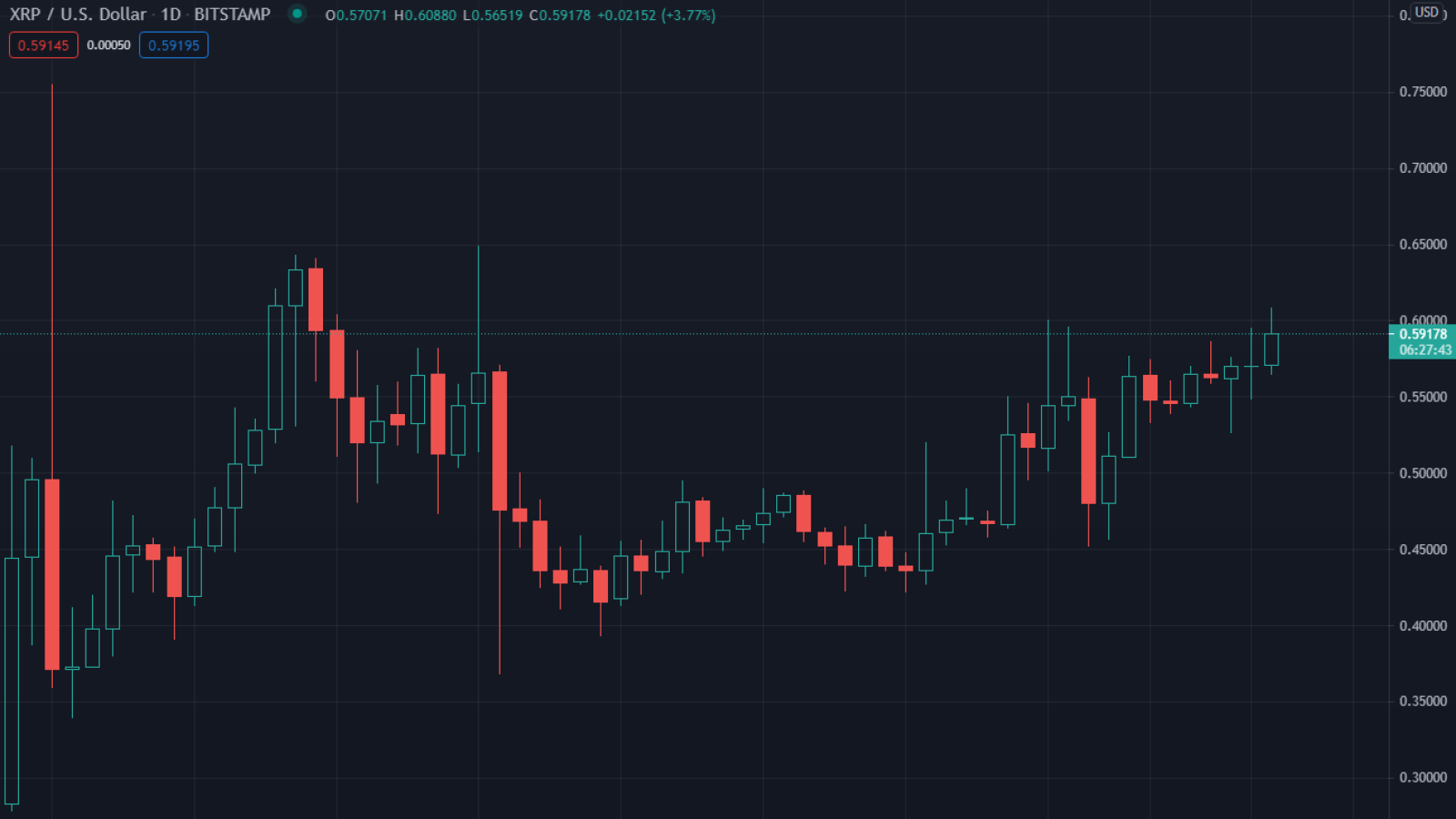 XRP managed to reach its highest level since Feb. 22 when the token briefly soared to $0.65.
Ripple is confident in winning the lawsuit
The token suffered a massive crash in late December after Ripple was taken to court by the U.S. Securities and Exchange Commission.
XRP holders—who have recently been allowed to file a motion to intervene in the case—claim that the complaint caused "billions in damages."
As reported by U.Today, Ripple CEO Brad Garlinghouse expressed his confidence that the blockchain company would "prevail" in the lawsuit against the agency during his most recent interview with CNN's Julia Chatterley.
The legal battle is now stretching into its fourth month.