Whale Alert has reported that over the last thirteen hours, a staggering amount of $125,121,179 worth of XRP has been moved by two large crypto platforms.
That is an equivalent of 193 million XRP.
Binance and BitGo send several XRP lumps to each other
Whale Alert team has shared that several lumps, bearing 65 million XRP, 40 million (x2) and 24 million (x2).
The transfers were conducted by the Binance exchange (the biggest crypto trader by volume) and BitGo – an exchange and crypto custodian used by financial institutions. The latter also stores XRP for the Ripple crypto giant.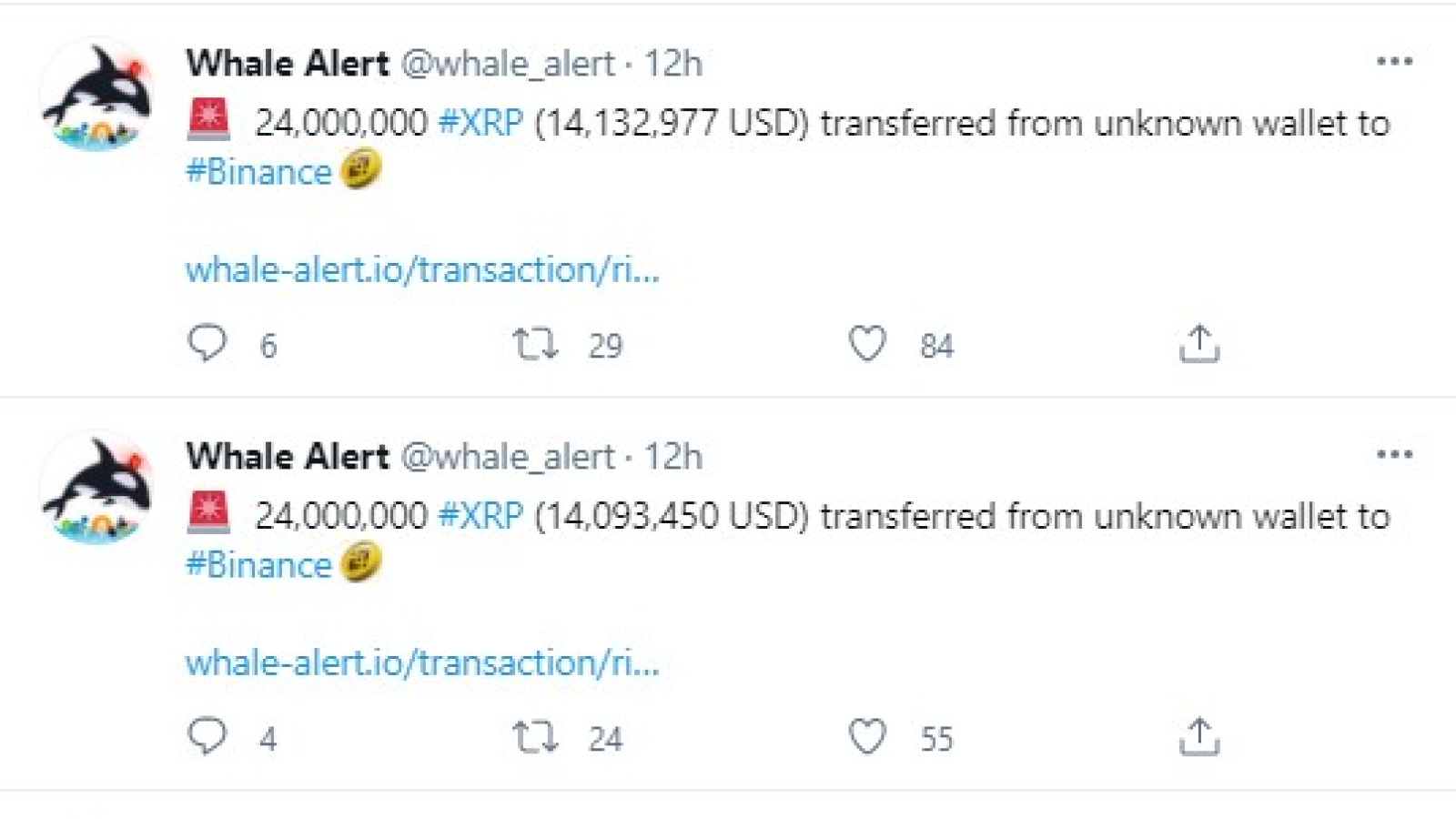 XRP surges to $0.6489 as Coinbase eyes relisting the coin
As reported by U.Today on Friday, the seventh largest cryptocurrency XRP rose to its 39-day high after Brad Garlinghouse announced his confidence about Ripple being able to prevail in the legal battle against the SEC watch dog.
On Friday, XRP reached the $0.609 level.
However, today XRP keeps going up and at the moment is changing hands at $0.6489, as per CoinMarketCap.
A possible driver for this is the speculation that US-based Coinbase giant is preparing to resume XRP trading.
Coinbase suspended XRP trading in January this year after the lawsuit started on December 21 with multiple other exchanges following the suit – Bittrex, Binance US, etc.
Coinbase, however, since then has still allowed its customers to store and withdraw XRP seamlessly, with only trading suspended. Meanwhile, the exchange was sued by the SEC as well – for charging fees from "illegal XRP sales".