The usability of cryptocurrencies is growing despite the market challenges in the past few months; many projects have come up with new use cases in NFT, DAO, and DeFi. Despite this development, the crypto market has recently suffered many hacks, which is scary because no investor will want to invest in tech and lose his money to hackers.
Crypto investors lost $2 billion to hacks in 2022. The figure is expected to grow rapidly because crypto investors have lost more funds in the last few months compared to the beginning of the year. Blockchain companies must address security issues if cryptocurrency adoption is to grow in the next few years.
Companies are working on ways to protect users' investments from hacks; one of the companies working on that is the BIB exchange. The company is aware that the codes have to be secure despite the numerous features that enable users to earn profits from DEX and CEX, capital gains from asset appreciation, NFT minting, and virtual entertainment utilities.
Auditing is one of the ways cryptocurrency-based companies can ensure that hackers will not spot a vulnerability in the codes before them. BIB exchange token contracts have recently passed the audit from one of the most trusted blockchain security firms, Armors Labs. Armors Labs tested the BIB token smart contract for common vulnerabilities such as Denial of Service, Block Timestamp Manipulation, and Short Address attack.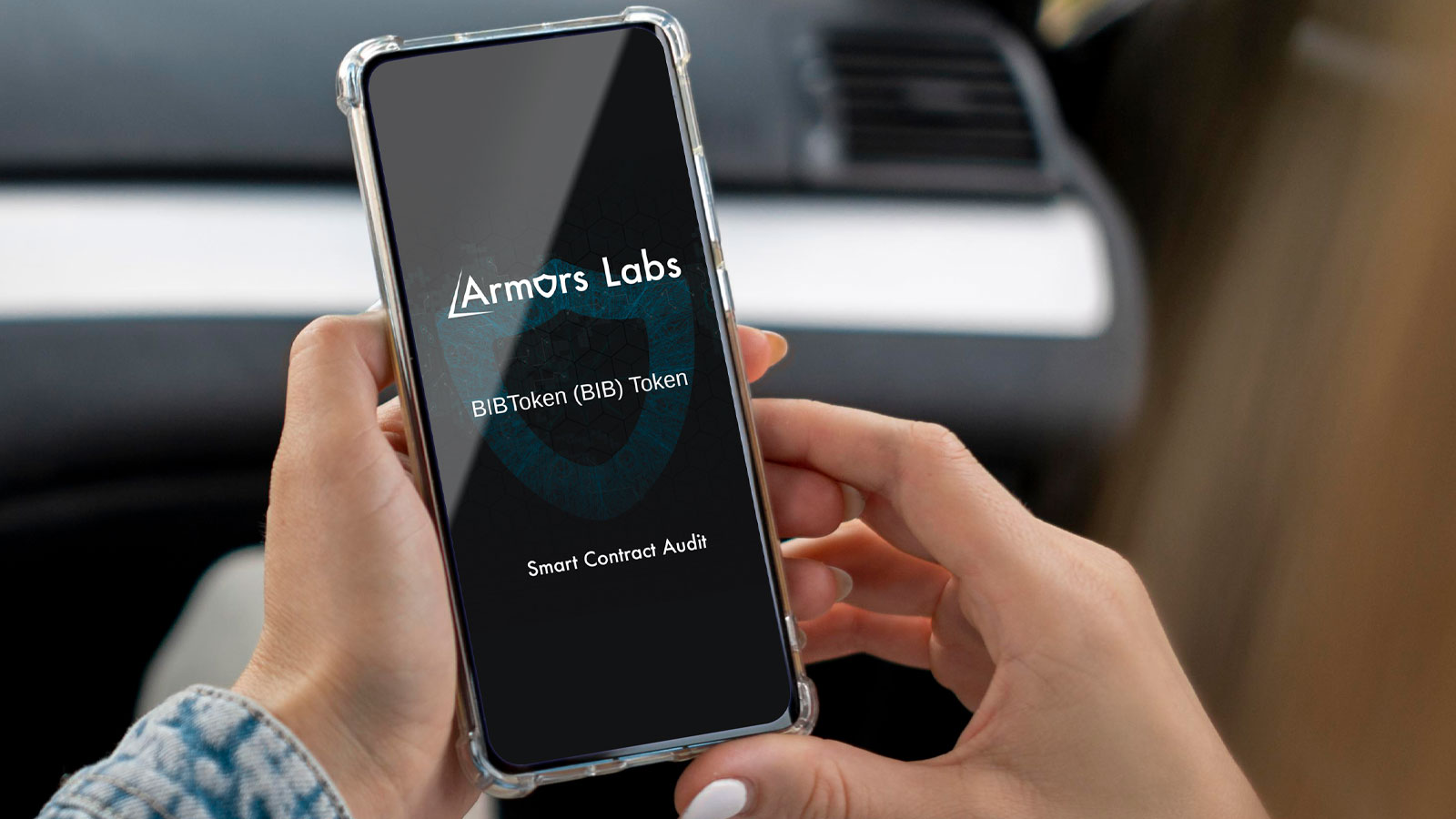 The contracts had been passed as clean from the Armors Labs team and safe for users to deposit, stake, and swap their tokens hassle-free. The Armors Labs audit is a one-way BIB Exchange that secures its users' funds.
The company has also employed other measures to ensure that users' funds can be safe. One of the methods is that all users go through an additional layer of security before they can withdraw their funds which ensures that hackers who manage to access their dashboard cannot withdraw funds. The company also ensures that all users have access to 24/7 support on Telegram, in which they can report suspicious activities, which their security team will review.
BIB Exchange has also hired the best security team that constantly monitors the network to ensure users' funds are secured. The company is also aware of attacks such as social engineering in which hackers can get their information by posing as BIB support agents. The company has moved to prevent such attacks by educating users on best practices to secure their wallets. They provide educational tools to enable them with best practices to secure their wallets.
BIB token is issued by the BIB exchange, which trades under the BIB symbol. The company first issued the token during the ICO launch on the BSC network. The numerous benefits of BIB token include holding BIB on CEX and DEX wallets, delegating to node while retaining token dividend.
BIB also offers many use cases, including the minting of NFT for entertainment purposes, which allows staking, which means $BIB can enjoy dividends in BUSD. $BIB holders can also mine the tokens through delegation, and a significant benefit is that $BIB holders can participate in GameFi in the BIB Meta ecosystem.
BIB is great because, apart from ensuring that users' funds are safe from hackers, it also ensures that investors benefit from holding and staking the tokens. Today is the best time to invest in the future of cryptocurrency by buying BIB tokens.
BIB Smart Contract Address: 0x9dA2E2a429A8233f683AE0b7414862f390C7eE9C